« Mid-Morning Art Thread
|
Main
|
Retail Sales Hit All-Time Record; Stocks Also Hit Records »
December 24, 2019
The Morning Rant: Minimalist Edition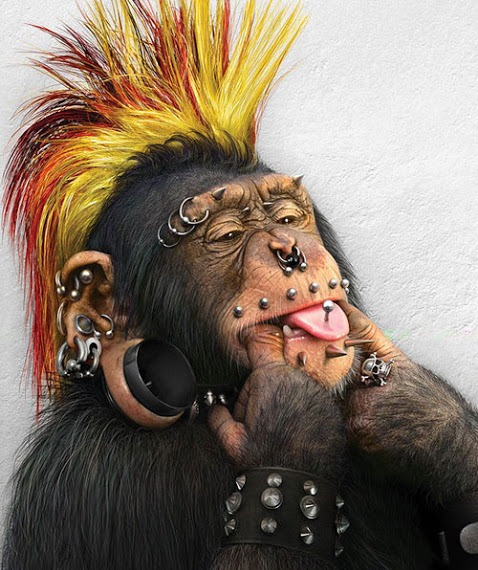 We live in wondrous times, and in spite of the political and social stupidity of a large swath of people across the globe, our lives are better than ever, or at least we have the possibility of that condition.
Science has given us medical breakthroughs that are unbelievable; robotic surgery, gene-therapy for previously deadly cancers, the ability to save premature babies, new wonder drugs and thousands of other marvels that were unimaginable even a generation or two ago.
The technology of communication is quite simply magical! We have computers in our pockets (some people even use them as phones!) and our cars and in our refrigerators (yeah...I don't like that one) that are connected to a world-wide network that is seamless except for political manipulation.
Our transportation is more reliable and safer than ever, and unbelievably inexpensive. What once was an expensive cross-country flight in the 1980s has dropped in price by 50% when adjusted for inflation. Fuel to run our cars and heat our homes is abundant and cleaner than ever. Our environment is much, much cleaner than it was when we were kids, in spite of the caterwauling from the lunatic left.
Food is safe and abundant and better than ever, courtesy of GMOs and the miracle of free markets. We could feed the world with ease were it not for those aforementioned political manipulations.
We are left with complaining (correctly) that some consumer products are built without the legendary American robustness that our parents came to expect. Wow...life is pretty good if we need to complain about our dishwashers and washing machines and refrigerators (that make ice for us while we sleep!).
No...my name isn't Pollyanna Brown's Dildo. Our job is to protect the fruits of 2,500 years of Western culture from the depredations of those pesky political manipulations, and that means progressivism or socialism or leftism or whatever convenient shorthand we use to describe the pinch-faced scolds of the Left, who never saw a freedom they didn't want curtailed or a new technology they didn't want to control and tax or a dissident they didn't want imprisoned, or worse.
It's an existential fight, but it isn't a new one. We have been in this battle for a very long time, and it will still be going long after we are gone, so....enjoy the festivities of an American Christmas week and be confident that we can get back to running around with our hair on fire...but after New Years!
&topic=world_news">

posted by CBD at
11:00 AM
|
Access Comments