« Trump Rallies in Justin Amash's District as House Votes to Fake-Impeach Him: "You know, it doesn't really feel like they're impeaching us"
|
Main
|
The Morning Report - 12/19/19 »
December 18, 2019
Wednesday Overnight Open Thread (12/18/19)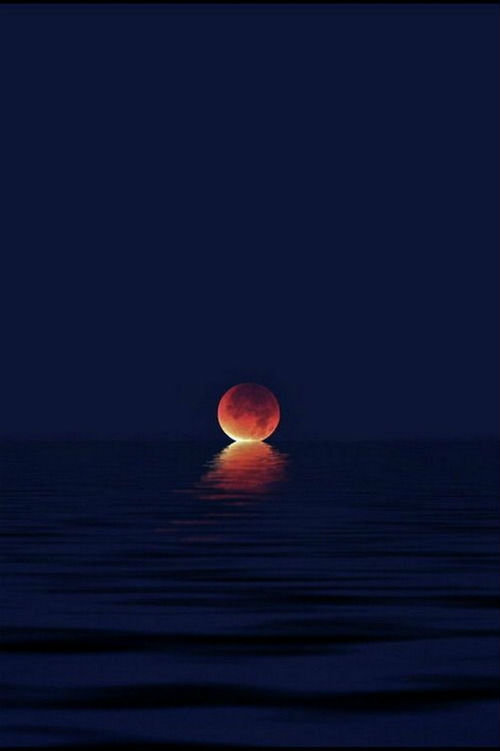 ***
The Quotes of The Day

Quote I

Defining adequacy down has real consequences. Standards exist for a reason and the professional resists efforts to dilute standards for reasons based simply on convenience to non-effectiveness related variables. CDR Salamander

Quote II

"My Office is taking the initial step of clarifying – through my official, legal opinion – that under Pennsylvania law, 80 percent receivers are firearms and can be treated, regulated, and enforced as such,"PA Attorney General Josh Shapiro

Quote III

My state might be lost, but maybe, just maybe, there's an analogy here, and a warning, for the rest of you.David Cole

Quote IV

"There were serious missteps by you, Judge Collyer, by you and your colleagues. "Because without you and your colleagues there wouldn't have been a warrant, regardless of what the FBI did. You chose to sit on the sidelines for 2.5 years and watch it all play out. You chose to sit on your hands and watch it all play out until you could get cover from the Inspector General's report rather than conduct your own judicial inquiry. That is appalling to me." Mark Levin
***

Merry Christmas from the Commander in Chief, Master troll.
***

Recently The ONT covered Christopher Hook, a plaintiffs' lawyer in California. There is more news about Mr. Hook. A federal judge has demanded his resignation. The old "eat a bag of dicks" line doesn't work in court.

Now that we've got that fun refresher done, we can focus on the latest development. Yesterday there was a hearing in the case, and U.S. District Judge Otis Wright II of the Central District of California told Hook bluntly, "You just trashed your profession." He went on to demand Hook resign from the profession, as reported by Law.com:

Wright, a former deputy sheriff in Los Angeles County and a U.S. Marine Corps veteran, told Hook he had acted "like a gangster."

"Tell you what, slick, this profession does not need you," the judge said. "I am going to do what I can to remove you from this profession."

He then asked Hook to resign.

"I will not do that," Hook responded, prompting Wright to interject.

"Shut up," the judge said. "I want you to resign from this profession."
***

Definitely not your Grandfather's Cadillac.

Yet so many car manufacturers are just making the distractions bigger. They are following Tesla in removing almost all of the old intuitive controls like knobs and dials, and replacing them with giant touchscreens, like this one coming from Cadillac in 2021; Zac Palmer of Autoblog describes it:

This screen is a curved OLED display that measures 38 inches from corner-to-corner. The exact resolution wasn't revealed, but Cadillac claims the pixel density is twice that of a 4K television. ...Cadillac's use of an OLED screen will ensure it has spectacular color representation and the best blacks that a screen is capable of. Smartphones with OLED displays typically offer a better experience than those with LCD displays, and we can hope the same is true for this Cadillac display. On top of it being a huge screen, Cadillac also says it's the "first curved OLED" in the industry
***

Good news. Keep the coffee coming.
Go for that third cup of coffee if you want (or even a few more) as new research finds up to five cups of coffee per day could help prevent the risk of developing neurodegenerative conditions, including Parkinson's disease, according to a new study published by The Institute for Scientific Information on Coffee.

Associate Professor Elisabet Rothenberg, of Kristianstad University, and her team additionally concluded that the same mechanisms that energized reductions in Parkinson's disease risks, yielded the same associations with dementia-related illnesses. Although more research would need to be conducted to motion anything categorical, the correlation appears to survive on phytochemicals and polyphenols, two plant-based compounds independently established as valuable methods of mitigating the symptoms of Alzheimer's disease (AD). Their protective effects are actually more dramatic in men because estrogen potentially blunts the potency of caffeine.
***

Here's hoping a hard working guy for FedEx still has a job after the smoke clears.

A FedEx driver in Philadelphia, PA, fatally shot an alleged robbery suspect during a package delivery on Tuesday night.

CBS Philadelphia reports that the incident occurred around 7 p.m. and that the FedEx driver was also shot but is in stable condition.
***

The Common Wealth of Virginia is in the news again. It looks a showdown is going to happen.Virginia now has 95 2nd Amendment Sanctuary Municipalities.

Two more counties joined the ranks of Second Amendment Sanctuaries in Virginia Monday night, bringing the total number of sanctuary communities to 95 with more votes to come on Tuesday.

According to the Roanoke Times, almost 800 residents of Pulaski County in southwest Virginia packed the county supervisors meeting, which was moved to the local gymnasium to accommodate the crowd of Second Amendment supporters in attendance.
***

OK hand signal, Bad. Hamas clothing, Good.

Rashida Tlaib was on the House Floor wearing what's referred to as a 'keffiyeh' and was called out on social media for it. The She was on the House Floor to vote against HR-326, and for some odd reason showed up wearing the same scarf that many Palestinian terrorists are seen wearing.

Tlaib said, during her opposition, "I rise today as a proud granddaughter of a strong, loving Palestinian woman, my Sity... And for me to stand up for her human dignity, I must oppose House Resolution 326."
***

If you're going to use company time and equipment to promote unions, well expect the worst.

Another former employee has accused Google of violating federal labor law by firing her for activities related to labor organizing. In a Tuesday blog post, Kathryn Spiers says Google terminated her after she created a browser tool to notify employees of their organizing rights.

It's the latest sign of tension between Google and portions of its workforce. Last month, Google fired four workers who were involved in workplace organizing. Google said that the employees had violated company policies by accessing documents without authorization. The workers say that these charges were trumped up to justify purging employees who had been effectively organizing Google's workforce. The National Labor Relations Board is investigating those firings
Google employees, just wait until your employer installs these production toilets in your rest rooms.
***
The ONT PSATM - Laugh!
(H/T Hrothgar)
LOLGF
***

Must see comedy - 'Climate Change Trans Counselling' by Will Franken (inspired by Greta Thunberg)

(H/T Donna V)
***

If you have a sense of humor like me, this is great news.
Iconic comic strip The Far Side launched its official website today, which debuted with a selection of classic cartoons, doodles from creator Gary Larson's sketchbooks, and a letter from the cartoonist himself. Despite the strip's cultural ubiquity in the form of books, calendars, and posters, the official website marks the first time the comic has ever been authorized to be available online. To mark the 40th anniversary of the strip, which was syndicated from 1980 to 1995, thefarside.com will periodically post new comics from Larson in 2020.

Larson's letter explains his understandable hesitation to embrace the internet, mainly over issues of copyright infringement. "[Y]ears ago, when I slowly started realizing I had a second publisher and distributor of my work, known as Anyone With a Scanner & Associates, I did find it unsettling enough to write an open letter to 'whom it may concern,' explaining — best as I could — why I preferred that the people doing this would kindly refrain," Larson writes. Most of these websites, run by Far Side fans, complied with requests to take the comics down. But now the cartoonist says trying to take control over his comics has been "an uphill slog," and he hopes that giving the comics an official digital home will "help temper the impulses of the infringement-inclined."
***

Why do they do it? Because they can. Reason #2,378 why I love my country and fear my government.

PHILADELPHIA, Pa. — (TRI) The Rutherford Institute has come to the aid of an elderly Delaware woman who has alleged that Transportation Security Administration (TSA) screeners groped her upper and lower body, including feeling inside the waistband of her pants, during a security screening at Philadelphia's International Airport (PHL) earlier this year.

In a request under Pennsylvania's Right to Know Law, Rutherford Institute attorneys have demanded copies of any video surveillance footage of the incident, which if confirmed, could support a Fourth Amendment-style lawsuit under a recent federal court ruling authorizing citizens to sue for tortuous conduct committed by TSA agents.
***
Location, location, location.
"What's in a name? that which we call a rose. By any other name would smell as sweet."
The recent UK elections have been fun to follow.
***
Federal health officials said Tuesday that three children recently hospitalized with measles in Colorado traveled from New Zealand to Los Angeles International Airport before arriving in Denver last week.

Public health officials in Denver and Los Angeles have warned travelers who passed through the cities' airports on Dec. 11 that they are at risk for measles after the children tested positive for the highly contagious disease.
***
The ONT Christmas Music Interlude
&&&
***

Feisty? No. Just a Genius Award Winner.

DECEMBER 11--A bloody fistfight between two drunken Wisconsin men was triggered by an argument over the TV comedy "How I Met Your Mother," according to a criminal complaint.

Police say the brawlers attended the Green Bay Packers game Sunday afternoon, and drove to a bar afterwards (where they continued alcohol consumption begun at Lambeau Field).

After returning to their SUV, the duo got into an argument and began trading blows. The men eventually exited the vehicle and began trying to flag down passing cars, which brought them to the attention of the Rock County Sheriff's Office.

Upon approaching the duo around 12:45 AM Monday, a deputy encountered driver Alan Huschka, 33, who appeared "extremely intoxicated" and struggled to keep his balance. Seen at right, Huschka, who had difficulty answering the cop's questions, had abrasions to his face, one eye was swollen and nearly shut, and his shirt and pants were covered in blood.

Huschka claimed that his pal Brian Heywood "became a little feisty."
***

A second Feel Good Story of The Day.

A wearable monitoring device to make treatments easier and more affordable for the millions of people with swallowing disorders is about to be released into the market.

Georgia A. Malandraki, an associate professor of speech, language, and hearing sciences in Purdue University's College of Health and Human Sciences, and Chi Hwan Lee, an assistant professor of biomedical engineering and mechanical engineering in Purdue's College of Engineering, founded Curasis LLC and serve as an acting chief executive officer and chief technology officer, respectively. They started the company to commercialize their wearable technology and move it as quickly as possible to clinics and people with swallowing difficulties.
***
Christmas lights are an inspiration.Tonight's Feel Good Story of The Day.

A Florida mother claimed that a neighbor's Christmas light display inspired her nonverbal daughter with autism to speak her first phrase.

Marisabel Figueroa Lopez believed that the lights and the music on her neighbor's 200,000 synchronized light display set to music were the catalysts for her 13-year-old daughter, Kaitlyn, to speak out for the first time in her life unprompted, WFLA reported.
***

Tonight's ONT has been brought to you by Sci-Fi Art.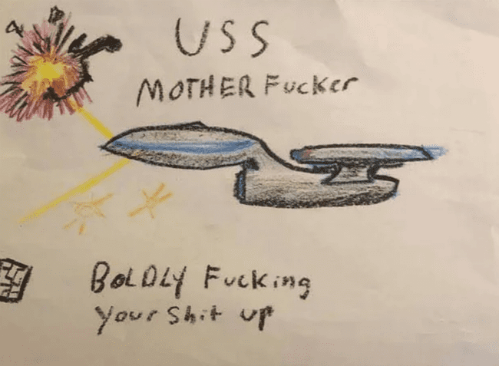 Notice: Posted with permission by the Ace Media Empire and AceCorp, LLC, reservations from Dewey, Cheatem & Howe, S.C. No rights reserved.


posted by Misanthropic Humanitarian at
10:03 PM
|
Access Comments