« EMT 12/15/19
|
Main
|
Pomposity? Insularity? Elitism? Take Your Pick! It's A NYT Trifecta Of Assholishness »
December 15, 2019
Sunday Morning Book Thread 12-15-2019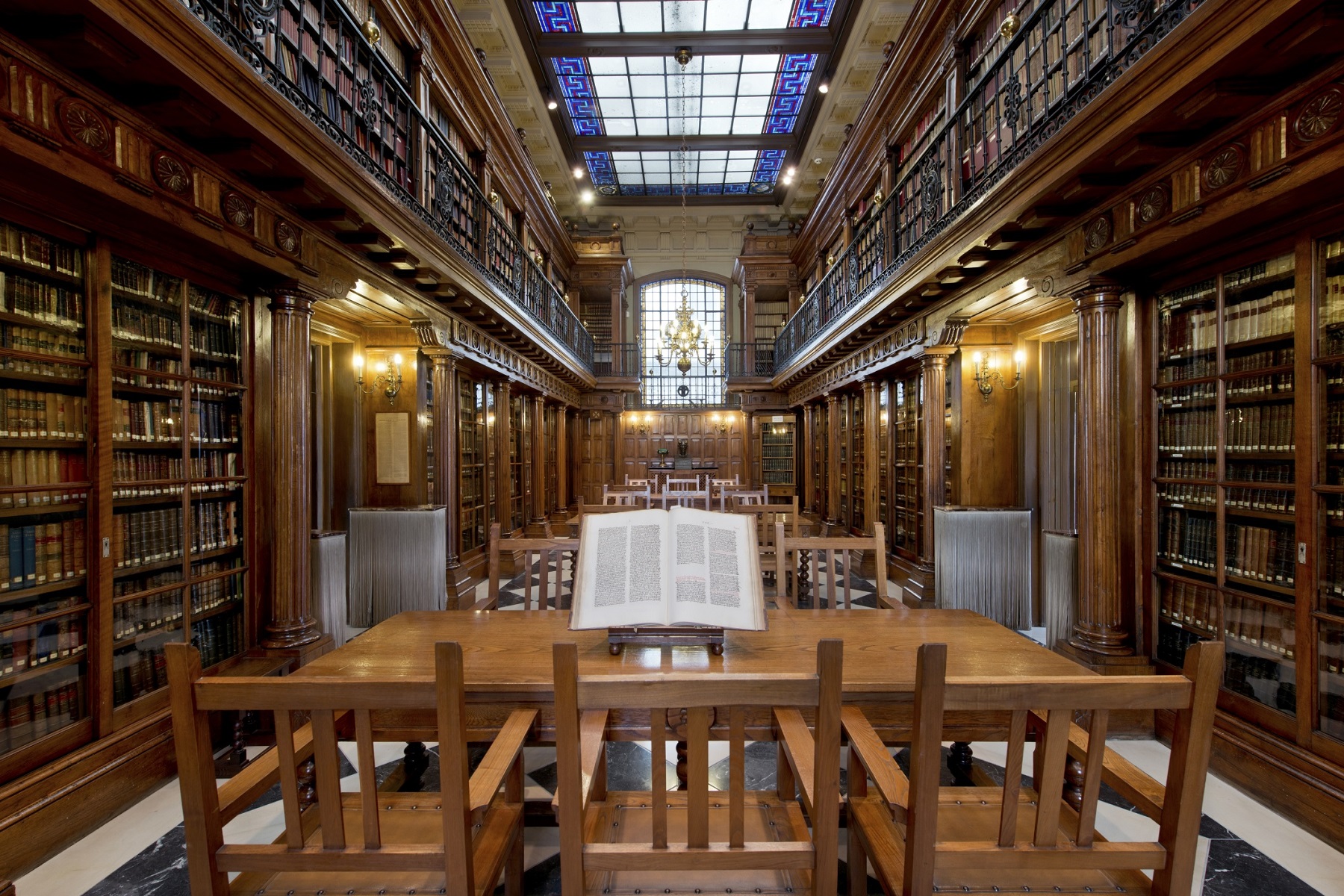 Rosezella Battles Library, The King's College, New York City

Good morning to all you 'rons, 'ettes, lurkers, and lurkettes, wine moms, frat bros, crétins sans pantalon (who are technically breaking the rules), old men, old ladies, old drunks, old goats, old poops, old geezers and geezettes. Welcome once again to the stately, prestigious, internationally acclaimed and high-class Sunday Morning Book Thread, a weekly compendium of reviews, observations, snark, witty repartee, hilarious bon mots, and a continuing conversation on books, reading, spending way too much money on books, writing books, and publishing books by escaped oafs and oafettes who follow words with their fingers and whose lips move as they read. Unlike other AoSHQ comment threads, the Sunday Morning Book Thread is so hoity-toity, pants are required. Even if it's these pants, which, admittedly, are probably Photoshopped, but that's not going to stop me from laughing at him.


Pic Note:
The King's College is a small Christian college in New York City. The library is appropriately modest:
The collection has roughly 16,000 volumes divided into two sections: Main Holdings and Reference. All of the volumes are related to our majors and all courses taught and represent a wide variety of subject areas. Students may borrow books in the Main Holdings, and may freely use in the library books in our Reference collection.
Now whoda thunk that there would be a Christian College in New York City? It's located in the financial district, not far from Wall Street. Talk about living in the belly of the beast.

It Pays To Increase Your Word Power®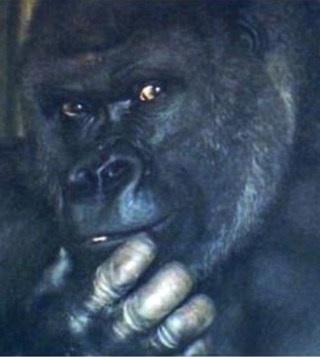 "I guess cancel culture is not a
new thing."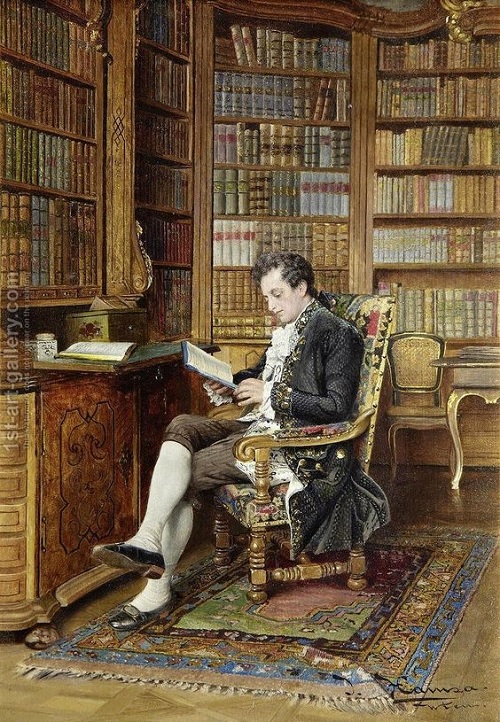 Santa Claus: The Gritty Reboot
Well, actually, I don't know how 'gritty' they are, but a number of authors have reworked the traditional Christmas stories.
The first is Tony Bertauski's Claus series, the first of which is Claus: Legend of the Fat Man:
In the early 1800s, Nicholas Santa discovered an ancient race of elven.

Short, fat and hairy, they have lived peacefully on the North Pole since the Ice Age but Nicholas is quickly swept into the colony's first and only fracture. The elven known as the Cold One has divided his people. His name is Jack. And Jack's tired of hiding. Why should they live in a shrinking ice cap when humans occupy the rest of the world?

It's just not fair.

There's no stopping Jack from world domination until Nicholas Santa, the only human to enter the elven colony, joins helium-bladder reindeer, artificially-intelligent snowmen, and a merry band of big-footed elven to bring peace back to the North Pole.

And becomes a legend.
In subsequent books, the stories of Jack Frost, Frosty the Snowman, and Ebenezer Scrooge get reworked. All of these adbventures are availble in two collections, Claus Boxed: A Science Fiction Holiday Adventure and Claus Boxed 2: A Science Fiction Holiday Adventure
In Santa Claus: The King of the Elves, author B.C. Chase sends Santa on an epic adventure:
When Santa's true love, Linnea, is kidnapped, he and his loyal High Elf friends embark on an enthralling journey across the perilous lands of Euchaia in a desperate bid to bring her safely home, little realizing that much more is at stake than Linnea's life. By the end, the very survival of all High Elves is in jeopardy and Santa must make a fateful choice between his love for her and the destiny of the elves.

In this spellbinding adventure, internationally bestselling author B.C.CHASE taps the furthest reaches of his mesmerizing imagination to weave a suspenseful tale featuring seafaring dwarves, fiery dragons, cultured goblins, and flying elves that culminates in a battle of epic proportions.

Claus: The Untold Story of Kris Kringle is basically a biography of Santa Claus, that
tells the exciting, and unknown story of the man who embodies the Christmas spirit. In the pages of this book you will follow Kris's life as an infant, born to a royal family just as they were deposed, to his life as a young man venturing out into a larger world than he ever imagined. A world ruled by the sadistic governor who killed his family. A world where toys are illegal and where only Kris can bring joy to the children. All of this, set in a world overshadowed by a mysterious warlock who threatens death to any and all who trespass in the shadow of his mountain.

In this book you will learn how Kris managed to navigate all of these obstacles and emerge, changing the world in which we all live.
I like the blurb for Saint Nick: A Santa Claus Action Thriller, which sounds kind of like one of those cheesy action movie trailers from the 80s:
This Christmas, Santa Claus is still coming to town, but this time he's bringing a fat sack of justice with him.
Oh, yeah:
Army Ranger Nick Campos was never meant to be Santa Claus. He knows nothing about kids, he certainly isn't jolly, and he hasn't eaten a cookie in over a decade. But as Santa is dying of a heart attack, whether Nick wants them or not, Santa bestows his abilities upon him, and changes Nick's life forever.

A year later, Nick has found a way to use the abilities Santa passed along in a way that only a hardass Army Ranger could. To fight the bad guys. And he plans to bring new meaning to the classic line "he knows if you've been bad or good, so be good for goodness sake."

However, there is one terrorist in particular that pops up on the radar that Nick is all too familiar with. Because he's the monster that killed Nick's closest friend a few years back. Can Nick use his newfound tools to stop an old enemy's plot to kill more innocent people? Or will Nick--the world's best new weapon in the fight against terror--fail to deliver against an evil that is much more prepared for him than Nick could have ever imagined?
Saint Nick is passing out presents and kicking ass, but this year, he's all out of presents.
Of course, we know that Santa Claus was bssed on a real guy, St. Nicholas, an early saint of the undivided church, who was a bit of an action hero himself. He allegedly confronted the arch-heretic Arius at the Ecumenical Council of Nicaea in 325 and popped him right in the puss. We know this true because they caught it on video.
He wound up in jail for doing this, but he made his point.
You can read about his life in The Gospel of Santa Claus by Wayne Van Der Wal, which
...follows the incredible story of Saint Nicholas, born in third century A.D., who overcomes childhood tragedy, feels called by God to take a vow of poverty, endures horrific persecution for his religious faith, and goes on to become one of the most beloved, generous, loving, and famous figures in human history. A meaningful, touching story to be shared with the entire family, Wayne Van Der Wal's powerful debut historical novel will raise important questions, ignite hope, and reaffirm your faith in God and the human spirit.
The Kindle version is priced at a reasonable $4.99.
Late entry: A lurking moron, "Mortimer Bleak", has just published a small book of Christmas-themed poetry, Christmas Miracle: A Collection of Poems. The cover art is a good indication of the contents.
Finally I'm sure you've all have read, or at least heard of, The Gift of the Magi, the classic Christmas story by O. Henry. Well, now you can read a sequel by 'ette author Libby Malin entitled, appropriately enough, The Gift of the Magi Part Deux.

The Rise of Sorhed From 'Bored of the Rings'
"My spies tell me of black musters gathering in the East, in the dead Lands of Fordor. Hordes of foul narcs and trolls have multiplied and every day red-eyed wraiths skulk even unto the borders of the Sty. Soon there will be much terror in the land from the black hand of Sorhed."

"Sorhed!" cried Frito. "But Sorhed is no more."

"Don't believe everything you hear from the heralds," said Dildo gravely. "It had been thought that Sorhed was forever destroyed at the Battle of Brylopad, but it appears this was just wishful thinking. Actually he and his Nine Nozdrul slipped out of the mopping-up cleverly disguised as a troupe of gypsy acrobatic dancers. Escaping through the Ngaio Marsh, they pushed their way into the suburbs of Fordor, where...they have been renewing their strength ever since."

"His Dark Carbuncle of Doom has swollen and soon will come to a head, covering the face of Lower Middle Earth with his ill humors. If we are to survive, the boil must be soundly lanced before Sorhed begins his own loathsome squeeze play."


They Don't Publish Books Like This Any More: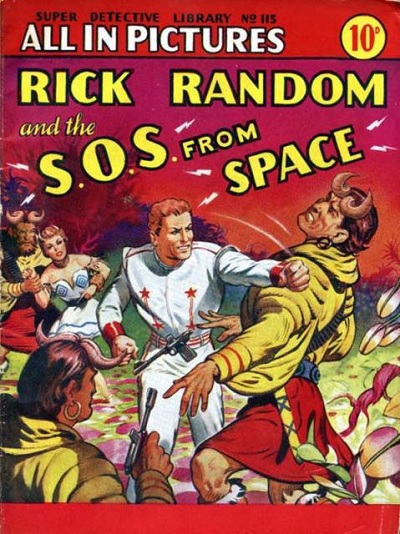 "These aliens aren't so tough."
(h/t
Pulp Librarian
)


Moron Recommendations
A lurking moron recommended The Chain by Adrian McKinty:
"Hello."

"Rachel, I've kidnapped your daughter, Kylie. In order to get her back alive, you will pay a ransom of $25,000, and you will need to kidnap another child. If you contact the police, or otherwise notify any authority, I will kill Kylie. I will contact you again soon with further instructions.

"My son has been kidnapped and he will be killed unless you follow these and any further instructions to the letter. If my son dies, Kylie will die."

Paraphrased, this begins an interesting novel of terror and criminal plotting by a suburban housewife. The book is "The Chain" by Adrian McKinty. It follows Rachel through her denial, acceptance and follow through as she tries to keep the abduction from Kylie's school and her family.

Rachel learns that the kidnapping is in a sequence of abductions supported by a group that is known only as The Chain. Rachel is forced to select a kidnap victim, find a hideaway, and somehow collect enough money to pay the ransom, all within a short span of time.
That plot sounds completely diabolical.
Adrian McKinty is a long time author of many mystery fiction novels And while looking at McKinty's book, I also discovered this collection of stories that he edited, called Belfast Noir:
During the decades of the Troubles, Belfast was plagued with riots, bombings, and other violence, and armored vehicles patrolled the streets—a daily darkness that is reflected in the personality of the city. New York Times–bestselling author Lee Child calls it "the most noir place on earth."

This collection of short stories in the "acclaimed noir series" provides not only a compelling read for fans of mystery and suspense and an opportunity to discover some new must-read authors, but a portrait of the moody, murderous history of Belfast (Publishers Weekly).

Featuring brand-new stories by Glenn Patterson, Eoin McNamee, Garbhan Downey, Lee Child, Alex Barclay, Brian McGilloway, Ian McDonald, Arlene Hunt, Ruth Dudley Edwards, Claire McGowan, Steve Cavanagh, Lucy Caldwell, Sam Millar, and Gerard Brennan.
Sounds like something you'd want to read when you're inside on a cold, gray, rainy day.
___________
291 I'll pimp for Steven Pressfield again.

Everything he's written is a page turner.

Posted by: Easy Andy at December 01, 2019 11:56 AM (2DOZq)
OK, I accept the implicit Pressfield challenge here: I did a search for Pressfield in the Kindle store and the first book I was presented with was 36 Righteous Men: A Novel. Let's take a look at it:
When James Manning and Covina "Dewey" Duwai are called in to investigate a string of murders, their investigations take them from the headquarters of the Russian mafia in Brighton Beach to a sweltering maze of shops in Little Hong Kong, with scant leads on the killer. But when Manning and Dewey apprehend a woman—a disgraced but brilliant rabbinical scholar—fleeing one of the crime scenes, they're brought face-to-face with the shocking truth: the Jewish legend of the hidden Righteous Men, the 36 who protect the world from destruction, is no legend at all. They are real, and they are being murdered.

As the bodies pile up and the world tilts further into chaos, Manning and Dewey must protect the last of the Righteous Men from a ruthless killer able to beguile his victims and command them against their will. Plunged into a deadly game of cat and mouse, the detectives find their arsenal of bullets and blades of little use against a foe who knows their every move.

Joining forces with the rabbinical scholar and a renowned anthropologist, Manning and Dewey set off on a perilous quest from New York to Gehenna in Israel to confront a murderer who won't stop until he's killed every one.
OK, that *does* sound like a book I'd like to read. However, for $12.99, I may wait to see if I can catch it if and when it goes on sale.
___________
103 I read...an author new to me, Karin Slaughter about a dyslectic detective named Will Trent and was fascinated by the character. Picked up the first book in the series, Triptych, and couldn't wait to read the next books in he series. Will's dyslexia is what makes him a phenomenal detective. His brain makes connections that others miss so he can read a crime scene like no other. Even minor characters have depth but Will is so flawed, so human,you can't help but keep pulling for him to succeed. Slaughter's dry sense of humor pervades the dialogue and keeps gruesome crime details from taking away from the story. I'm now on book six, so highly recommended.

Posted by: Sharon at December 01, 2019 09:59 AM (QzF6i)
The Kindle version of Triptych is $9.99.
One of the Amazon reviewers warned sensitive readers that this book is very descriptive of crime scenes, lots of cussing, and also because most of the victims are young, 14-16 years old.


Who Dis:

Last week's 'who dis' was
Paul Newman
.
428 ''Paul Newman was very sexy in his prime.''

Was he ever! Those blue eyes...

Posted by: Tuna at December 08, 2019 01:54 PM (RueoN)
I have to tell you this story: Newman used to race cars in local competition, and there was a moron a few years back, I forget his nic, who competed on the same circuit. Said moron encountered Newman at the track on more than one occasion and said he had the most striking blue eyes he had ever seen. He went on: "...and you know what's weird? I'm a guy. I don't ever notice some other man's eyes."


Books By Morons
If you think progressive clown culture couldn't possibly get any worse, you obviously haven't read Appalling Stories 4: Even More Appalling Tales of Social Injustice, the new anthology featuring stories by Dave Dubrow, Ray Zacek, Paul Hair, Adam Howe and more. They slay the left's sacred cows and make burgers from the carcasses.
You'll find tales of hilarious Hollywood degeneracy, disturbing dystopias, Green New Deals gone black, old-school treasure-hunting, and much more. Triggering, microaggressions, macroaggressions, punching down, punching up, punching Antifa: like the old spaghetti sauce commercial says, it's in there.
From the forward by Denise McAllister:
Some of us who have been watching our culture slouching toward Gomorrah aren't surprised to see it finally arrive within the gates. Even so, we feel the pinpricks of shock run up our spines and wonder how much further we can go down the rabbit hole of cultural and political decline. Appalling Stories 4 takes those musings and runs with them, driving us all toward dark conclusions that—while extreme—make us think. Exploring the absurd in fantasy often reveals the depths of absurdity in reality. This is what these stories do. They're a wake-up call to a culture on the brink, a society tipping the balance of rationality and plunging into the insanity of a worldview driven by social justice warriors hell-bent on upending Western civilization.
With woke progressivism corroding every American cultural institution, probably the most subversive thing you can do is laugh at it, and this book will help. Because the devil is a proud spirit who cannot endure to be mocked.
And, as always, if any of you morons are interested in reading and providing Amazon reviews of this or any of the books in the Appalling Stories series, Dave would be more than happy to send out copies free of charge. Just drop him an email at davedauthor atsign gmail dot com.

___________
'Ette author right wing yankee tells me that has just published "a sweet regency romance, more likely to appeal to the 'ettes, and the perfect little story for when you want a break from putting up the tree and baking mountains of cookies."
Agnes Rawlins would never dream of showing a melancholy face to her brother's guests. She may be a spinster, and treated little better than any common housekeeper, but she is responsible for bringing Christmas cheer into the dark and rambling Blackheath Manor, and she does not shirk her duty, even when she has little reason to celebrate.

William Marlowe, Viscount Claridge, has reluctantly accepted an invitation to spend the Christmas season at Blackheath. It's not his first choice- how anyone could wish to spend time in the gloomy manor house is beyond him- but when he meets the kind and gentle lady of the house, he find that Christmas at Blackheath might not be so bad after all.
Christmas at Blackheath is short, sweet, and the Kindle version is 99 cents.
___________
So that's all for this week. As always, book thread tips, suggestions, bribes, insults, threats, ugly pants pics and moron library submissions may be sent to OregonMuse, Proprietor, AoSHQ Book Thread, at the book thread e-mail address: aoshqbookthread, followed by the 'at' sign, and then 'G' mail, and then dot cee oh emm.
What have you all been reading this week? Hopefully something good, because, as you all know, life is too short to be reading lousy books.
___________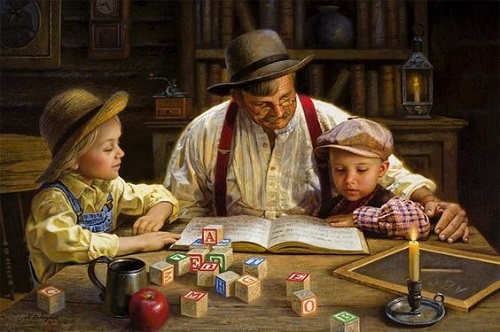 posted by OregonMuse at
09:00 AM
|
Access Comments