« The Soyciety Pages: Dunkin' on NeverTrump


🚢 🚢 🚢 🚢 🚢
|
Main
|
The Morning Report - 12/11/19 »
December 10, 2019
Tuesday Overnight Open Thread (12/10/19)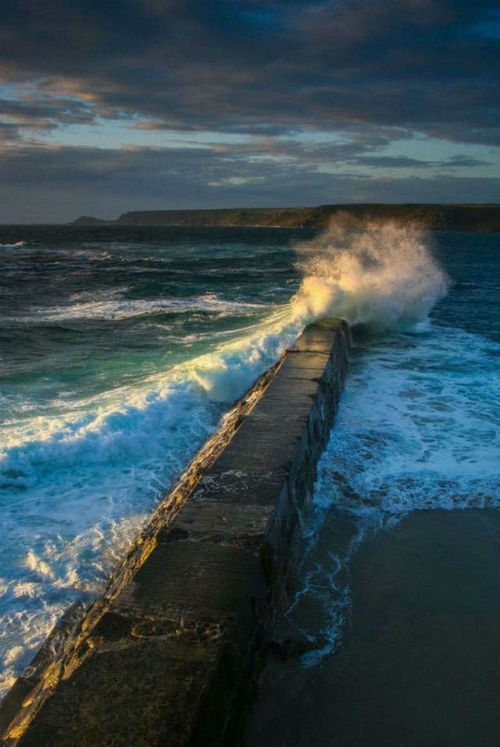 ***
THE QUOTES OF THE DAY
Quote I

"To drive a truck for 11 hours per day, without even taking a shower every day, and getting far away from their home, is really a tarnish on the glory of humanity. Xiaodi Hou

Quote II

"In my clinic, roughly half of the people who commit an offense against a child is pedophilic. We do not know, however, how many pedophiles there are who never commit any offenses and never come to our attention." James Cantor, clinical psychologist

Quote III

"We dismissed four individuals who were engaged in intentional and often repeated violations of our longstanding data security policies, including systematically accessing and disseminating other employees' materials and work. No one has been dismissed for raising concerns or debating the company's activities." Google Spokesperson

Quote IV

"If someone can eat the $120,000 banana and not get arrested, why can't I write on the wall?" Roderick Webber

Quote V

"Donald Trump. I'm up here in D.C. If you need help whooping some politician, holler at me bro; I'll do it for free!"Bryce Mitchell
***

Our "betters" lied to us and our forces paid the ultimate price. What is the next step in Afghanistan?

Decades of deceit and mistakes have led us to the brink of a major foreign policy failure. The Trump administration is reportedly on the cusp of cutting a shameful deal with the Taliban that will provide the US military cover to withdrawal from Afghanistan. In order to help sell that deal, the US will disregard and obfuscate the Taliban's generations-long, steadfast alliance with al Qaeda.

"U.S. officials constantly said they were making progress," The Washington Post reported today. "They were not, and they knew it."

The Post report will not be shocking to longtime readers of FDD's Long War Journal. Over the past decade, we have documented the lies and deceptions from presidents, senior officials and high-ranking military officers.

The Post's analysis is based on more than 2,000 interviews compiled by the Special Investigator General for Afghanistan Reconstruction. Ironically, some of those interviewed who are critical of US efforts in Afghanistan are the very same officials whose failed policies and ideas somehow remain promoted to this day.

In our estimation, the greatest problem the US has faced in nearly two decades of war in Afghanistan is the inability to define the enemy. The Post touched on that problem when it asked the question: "Was al-Qaeda the enemy, or the Taliban?"

The US government failed to settle on an answer to that question.

My solution, get our armed forces out of that hell hole. If the Taliban or some other group acts up against our national interests, bomb them. We shouldn't play nation builder in a country that is run by tribes and clans which do not share any of our values.
***

The nice thing about THE ONT, you never know what might be discussed. For example there was this comment:


You have no idea how long I have been holding onto this, thanks vmom.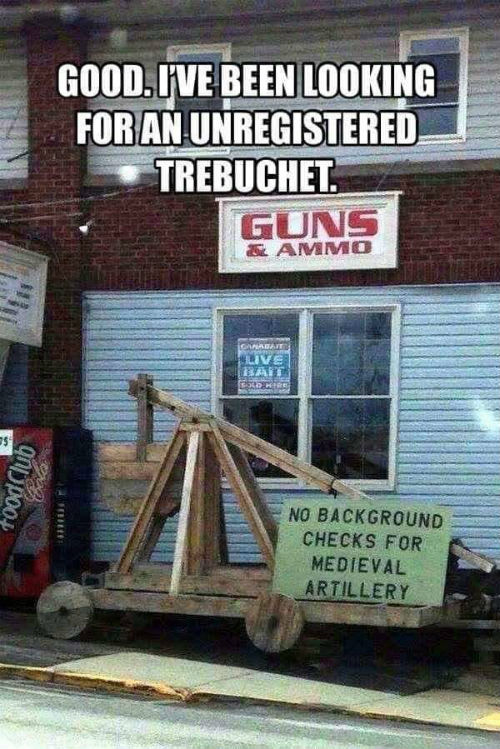 ***
Chris Long is an IT worker in the Washoe County Sheriff's Department in Reno, Nevada. But all the DNA in his semen belongs to a German man he's never met.

That's because Long received a bone marrow transplant from the European stranger four years ago — and the unexpected impact it has had on his biology could affect the future of forensic science.

According to a newly published New York Times story, the purpose of the transplant was to treat Long's acute myeloid leukemia, a type of cancer that prevents the body from producing blood normally.

Following the procedure, the healthy blood-forming cells from the donor replaced Long's unhealthy cells, allowing his body to resume normal blood production. It makes sense, then, for Long's blood to contain the DNA of his donor.
***

Perhaps the "clergy" at the Claremont United Methodist Church should read the account of Luke Chapter 2.

A church in California is making waves this week for its nativity display depicting Mary, Joseph and Baby Jesus locked inside cages topped with barbed wire to make a political statement about immigration.

Claremont United Methodist Church just outside Los Angeles posted a photo online of their display, in which baby Jesus, who's wrapped in a silver foil blanket, and his parents are separated by detention fences.
Probably wouldn't be a bad idea to brush up on Matthew 22 either.
***
***
Sticks and stones may break my bones. But names will never hurt me, Great Satan.

The Saudi national who killed three people during last week's shooting spree at Naval Air Station Pensacola filed a complaint against one of his instructors earlier this year alleging that he had called him "Porn Stash" — a nickname that "infuriated" him, a report says.

Mohammed Alshamrani, who prepared the document with the help of two American classmates, according to The New York Times, claimed teacher James Day labeled him with the term at the end of a meteorology class in April.
***
Oh my what will vegans virtue signal about in the future? Plants emit high pitch screams sounds when cut.

Are plants sentient? We know they sense their environments to a significant degree; like animals, they can see light, as a New Scientist feature explains. They "live in a very tactile world," have a sense of smell, respond to sound, and use taste to "sense danger and drought and even to recognize relatives." We've previously highlighted research here on how trees talk to each other with chemical signals and form social bonds and families. The idea sets the imagination running and might even cause a little paranoia. What are they saying? Are they talking about us?
***
How low will the NeverTrumpTMstoop? Prof. Jonathan Turley's dog was threatened after his recent testimony.

Law professor Jonathan Turley revealed that even his dog was violently threatened after he testified in favor of President Trump during the impeachment hearings.

Turley already spoke about death threats he received following his testimony last week, but went further in an interview with CBS anchor Norah O'Donnell.

"I know you received a lot of threats after what you did last week," O'Donnell told the George Washington University law professor.

"And my wife and dog," Turley responded.
***

Good rules in life, treat others how you would like to be treated, never run with sharp objects, Never stick your dick in crazy.

THIS WOMAN SAYS SHE'S HAD SEX WITH 20 GHOSTS, AND THAT SHE PREFERS THEM TO MEN
Now she's hoping one of them gets her pregnant.

No, this isn't the plot of a Ghost sequel.

A possibly insane British woman says that she is literally having sex with ghosts and wants to birth a baby via a "phantom pregnancy."

Spiritual guidance counselor Amethyst Realm appeared on British talk show This Morning to detail her intimate encounters with the horny spectres haunting her home in Bristol, England.
***

I don't think it is a stretch to say that everyone one of us knows someone who has been afflicted by Alzheimer's Disease. What a terrible devastating death sentence. Progress is being made in the treatment of it.
Rather than targeting the typical rogue proteins associated with dementia, scientists say that—for the very first time—they have reversed dementia in mice with a drug that reduces inflammation.

Up until now, most dementia treatments have targeted the amyloid plaques that are found in people with Alzheimer's disease. However, the latest study published in Science Translational Medicine suggests targeting inflammation in the brain might stop it in its tracks.

In experiments conducted at the University of California, Berkeley, senile mice were significantly better at learning new tasks, and became almost as adept as those half their age.
***

Here's hoping you Morons and Lurkers didn't invest too heavily in E-scooter company Unicorn.
Electric scooter start-up Unicorn is shutting down after spending too much money on Facebook adverts.

Customers received an email from founder Nick Evans, saying he was "very sorry" and was trying to sell Unicorn's assets to offer partial refunds.

The Texas-based company sold just 350 of its $699 (£531) commuter scooters, according to The Verge. They have a top speed of 15mph and a range of 15 miles.

And start-up tracker Crunchbase said Unicorn had raised just $150,000.

"It saddens me to write this letter but we have run out of funding and are shutting down operations immediately," the email says.

"We unfortunately do not have the resources to deliver your Unicorns nor are we able to provide refunds, as we are completely out of funding."
***

Not in my back yard, not in my front yard. Not here period!

Commissioners for Burleigh County, North Dakota, will vote Monday on whether to accept or refuse new refugees being re-settled there, potentially becoming the first jurisdiction in the U.S. to do so. The vote is necessary following a Lutheran Social Services request for a refugee re-settlement and an executive order by President Trump in September requiring local consent.

A vote that was scheduled last week on the matter was postponed after an overflow crowd of 100 was unable to fit into the normal meeting room. Today's meeting will take place in a middle school cafeteria to handle the number expected to show up again, regarding what County Chairman Brian Bitner calls "the most intense" issue he has seen in the 10 years he has served on the commission.
***
THE ONT MUSICAL INTERLUDE
&&&
***

Self-reflection is a positive thing. Hopefully, in prison it will help this Genius Award Winner.

According to a Memphis police affidavit, Vester was in the drive-thru line of a McDonald's last week when she received her food and realized her request for jelly was either forgotten or unheeded. She instead received ketchup.

Words were exchanged with several employees. Vester was accused of pulling out a gun and pointing it at employees, the affidavit says.
***

Reunited after all these years. Tonight's Feel Good Story of the Day.

The first time he spoke to her, in 1943, by the Auschwitz crematory, David Wisnia realized that Helen Spitzer was no regular inmate. Zippi, as she was known, was clean, always neat. She wore a jacket and smelled good. They were introduced by a fellow inmate, at her request.

Her presence was unusual in itself: a woman outside the women's quarters, speaking with a male prisoner. Before Mr. Wisnia knew it, they were alone, all the prisoners around them gone. This wasn't a coincidence, he later realized. They made a plan to meet again in a week.
***

Tonight's ONT has been brought to you by Geography Lesson.


Notice: Posted with permission by the Ace Media Empire and Ace Corp, LLC. ONT tips, loose change, drink tokens and burner phones to petmorons at gmail dot com. Complaints to the vast left wing power bottoms.

posted by Misanthropic Humanitarian at
09:35 PM
|
Access Comments