« EMT 12/08/19
|
Main
|
The Rule Of Law Is A Marvelous Thing, Unless It Fails The People »
December 08, 2019
Sunday Morning Book Thread 12-08-2019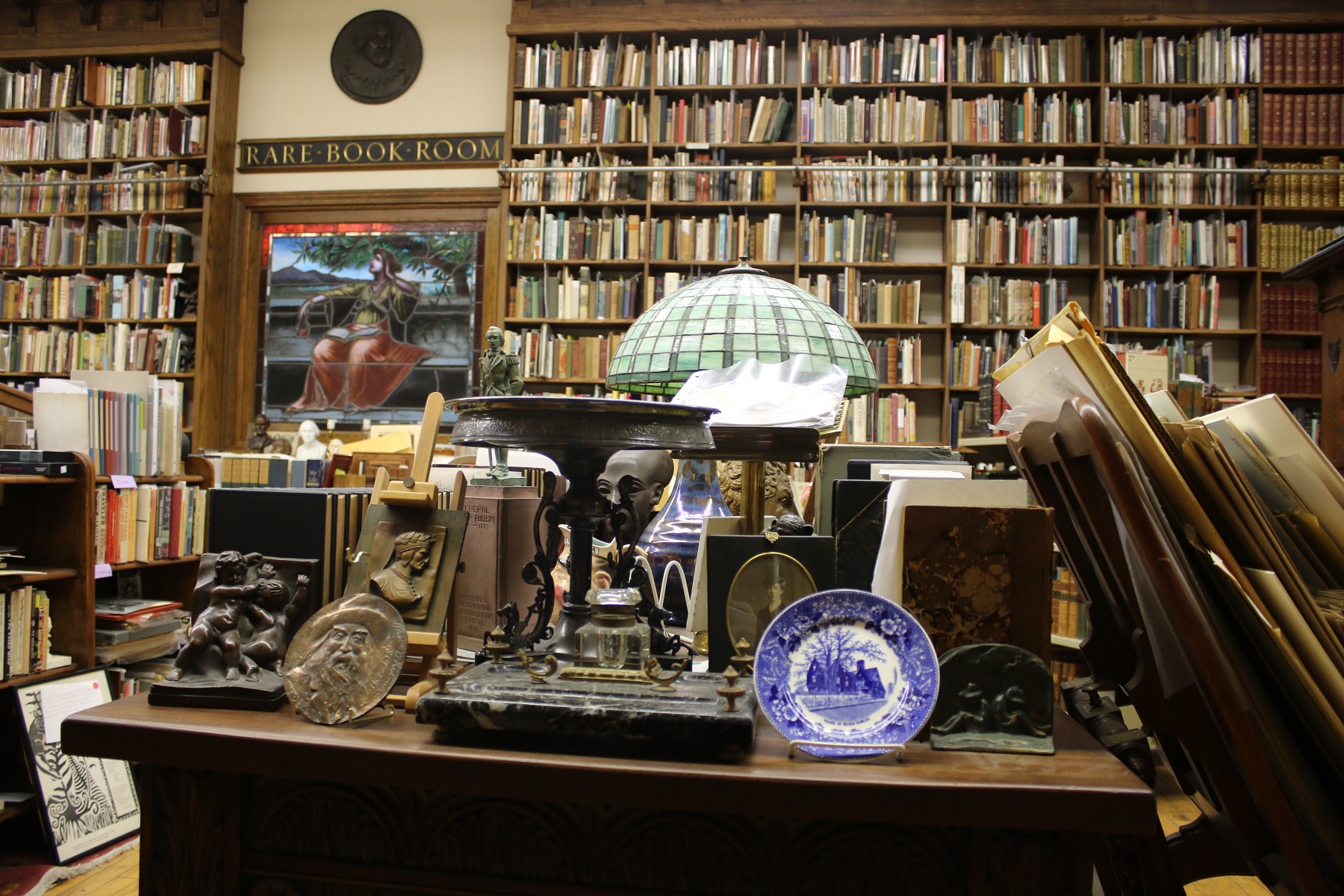 John K King Used Books, Detroit, MI



Good morning to all you 'rons, 'ettes, lurkers, and lurkettes, wine moms, frat bros, crétins sans pantalon (who are technically breaking the rules), wits, half-wits, quarter-wits, eighth wits, and the whole geometric series, the sum of which equals two Morons. Welcome once again to the stately, prestigious, internationally acclaimed and high-class Sunday Morning Book Thread, a weekly compendium of reviews, observations, snark, witty repartee, hilarious bon mots, and a continuing conversation on books, reading, spending way too much money on books, writing books, and publishing books by escaped oafs and oafettes who follow words with their fingers and whose lips move as they read. Unlike other AoSHQ comment threads, the Sunday Morning Book Thread is so hoity-toity, pants are required. Even if it's these pants, whose ugliness is excelled only by that hat, which looks like something they would use to hide a wireless router.


Pic Note:
This used book shop is just yuuge:
John K. King started in the book business when he was just a teenager in 1965. Since then, he has continually advanced in the field; starting out selling books out of the trunk of his 1954 Packard to present day, offering over a million titles that can only be housed within four expansive floors of seemingly endless shelves.
You could probably spend a week in there and not get to the end of it.

It Pays To Increase Your Word Power®


Sometimes 'Free' Is Worth the Price
OM, since you often recommend Kindle versions of books, I wanted to (briefly this time) mention my frustration with Kindle for NOT making available the versions of some books that I'm seeking, but instead making ONLY a version that is sometimes poorly edited and constructed. And they do some bait and switching with it, as in you'll see the version want in print, then you click on the "Kindle Edition," and it's not only not the same version, but you don't discover that until you read the comments where buyers are furious about it.

Anyone ever mention this to Amazon? I mean anyone with a media voice, and has Amazon ever addressed the topic themselves? It strikes me as shoddy business practice.

Posted by: BurtTC at December 01, 2019 11:39 AM (hku12)
I have downloaded free ebooks from Amazon that were formatted so poorly as to be virtually unreadable. I'm sure Amazon has been made aware for this, but by nobody loud enough, so I doubt anything is ever going to be done about it.
This is a site called Standard Ebooks, which is a volunteer-driven, not-for-profit project that produces new editions of public domain ebooks that are lovingly formatted, open source, and free.
Ebook projects like Project Gutenberg transcribe ebooks and make them available for the widest number of reading devices. Standard Ebooks takes ebooks from sources like Project Gutenberg, formats and typesets them using a carefully designed and professional-grade style manual, fully proofreads and corrects them, and then builds them to create a new edition that takes advantage of state-of-the-art ereader and browser technology.

At Standard Ebooks, we do a careful and complete readthrough of each ebook before releasing it, checking it against a scan of the original pages to fix as many typos as possible. Even if we do miss something, our ebooks are stored in the hugely popular Git source control system, allowing anyone to easily submit a correction.
It's all open-source stuff. Authors, editors, proofreaders, and other interested parties can look at their typography manual in order to produce works in accordance with their standard.
The downside here is that Standard Ebooks' catalog is currently very tiny: only a few hundred books. They're adding books, but the progress is very slow. I think what they're doing is a great idea, but they've got a lot of work ahead of them to catch up with Amazon.


Morons On the Loose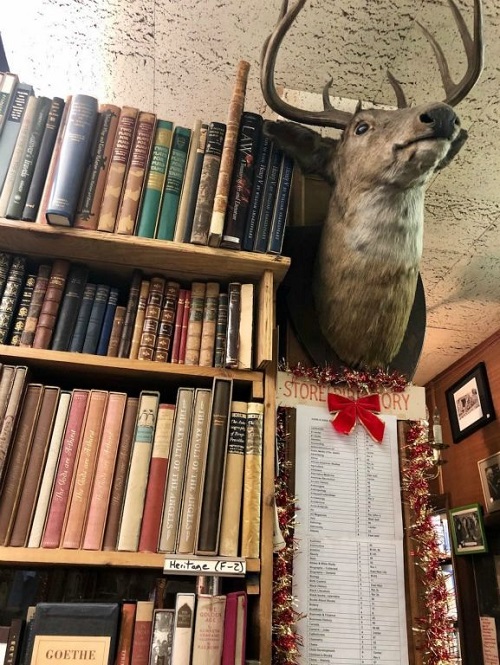 All Good Used Bookstores Have Taxidermy

Apparently, there was an unauthorized Mo-Me in Detroit last week, wherein a motley crew of morons invaded the John K King Bookstore.
I spent yesterday afternoon with fellow Morons at John King Books in Detroit, a four-layer cake of used and rare books...

One could happily spend an entire afternoon in one tiny section of this store. The staff was friendly and knowledgeable. "Where are your cheesy sci-fi paperbacks with Bug-eyed Monsters and chicks in brass bras?" "Right this way, Madam."

Shibumi spent a good half hour reading naughty Victorian limericks aloud.

Posted by: Cardinal Eris (weapons: fear, surprise, ruthless efficiency, fanatical devotion to the Pope) at December 01, 2019 09:27 AM (Dc2NZ)
I can imagine another version of someone asking a clerk for help in that store:
"Where are your fantasy novels when the world was young, and strong men walked the earth, large, hairy, muscle-bound barbarians with massive thews, bulging biceps, and thighs like oak trees, clad in fabulously furry loin cloths?"

"Right over here, Mr. Buttigieg."
I just hope none of the morons got lost and are still in the store somewhere.


More On Boggies From 'Bored of the Rings'
All boggies originally lived in holes, which is after all hardly surprising for creatures on a first-name basis with rats. In Dildo's time, their abodes were for the most part built above ground in the manner of elves and men, but these still retained many of the features of their traditional homes and were indistinguishable from the dwellings of those species whose chief function is to meet their makers, around August, deep in the walls of old houses. As a rule, they were dumpling-shaped, built of mulch, silt, stray divots, and other seasonal deposits, often whitewashed by irregular pigeons. Consequently, most boggie towns looked as though some very large and untidy creature, perhaps a dragon, had quite recently suffered a series of disappointing bowel movements in the vicinity.


Who Dis: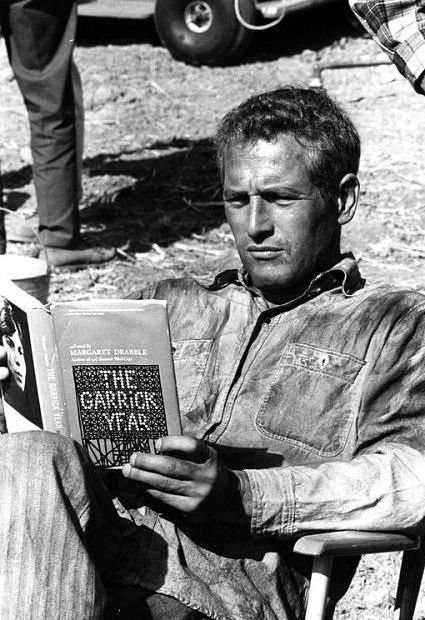 The last 'who dis' I did, a couple of weeks ago, was a photo of
Shirley MacLaine


Moron Recommendations
BTW, I'm a fan of Kissinger and have a copy of his Diplomacy on my bookshelf. Very good overview of power politics.

Posted by: Ace-Endorsed Author A.H. Lloyd at December 01, 2019 11:05 AM (cfSRQ)
Ah, Henry the K. Haven't heard his name in a looong time. Let's take a look at Diplomacy, which was published in 1994. The Amazon blurb is pretty lame, and doesn't tell you much, so I just grabbed one of the 5-star reader reviews that looked to be a lot more informative:
The Study of Peace

The study of history often seems to be preoccupied with war. Henry Kissinger corrects the imbalance with his authoritative account of the people who ended wars and preserved the peace, from the time of Napoleon to end of the Cold War. The book is dedicated "to the men and women of the Foreign Service."

He starts with the Peace of Westphalia and the Congress of Vienna, which pacified Europe for more than one hundred years. In the twentieth century, he is obliged to recount more wars, which he attributes to failures of the Wilsonian approach, and then the mixed success of Kennan's containment theory.

Kissinger obviously prefers realpolitik, and he mocks the "theological" and "psychological" schools of international relations. He nonetheless admires the United States for its idealistic approach, conceding that no other approach is compatible with America's core values.

The material on New World Order feels dated, but still a good analysis considering the book came out in 1994. As a history book, Diplomacy amply demonstrates the importance of studying how peace has been maintained in the past, that we may have more of it in future.
Looks like Diplomacy is OOP. But used hardbacks can he purchased starting at $6.27.
But beware of the $11.99 Kindle edition:
The Kindle version, because it leaves out 12 pages of maps, I rate at 2 stars. It is really annoying to buy a book and then find out you've been short changed. The seller should be required to inform the buyer that the Kindle version has been abridged.
This sounds like the tomfoolery with e-versions that BurtTC was complaining about.
Like him or hate him, I would think that Kissinger's stature is such that anything he writes on the subject of international relations is worth reading.
Exit question: Was Kissinger a globalist, a nationalist, or is trying to fit him into one of those categories a bit anachronistic?
___________
I found Caedfel disappointing. The sensibility was too modern. (And I figured it out too early.)

Posted by: Eeyore at December 01, 2019 09:57 AM (ZbwAu)


You may like Margaret Frazer's Sister Frevisse series.

Posted by: artemis at December 01, 2019 11:05 AM (AwPyG)
I had never heard of this author or Sister Frevisse, so I went looking, and found a lot. The first one is The Novice's Tale:
In the fair autumn of Our Lord's grace 1431, the nuns of England's St. Frideswide's prepare for the simply ceremonies in which the saintly novice Thomasine will take her holy vows. But their quiet lives of beauty and prayer are thrown into chaos by the merciless arrival of Lady Ermentrude Fenner and her retinue of lusty men, sinful women, and baying hounds. The hard-drinking dowager even keeps a pet monkey for her amusement. She demands wine, a feast...

And her niece, the angelic Thomasine.

The lady desires to enrich herself and her reputation by arranging a marriage for the devout novice. She cares nothing for the panic and despair she leaves behind her.

But all her cruel and cunning schemes are brought to a sudden end with strange and most unnatural murder.

As suspicious eyes turn on the pious Thomasine, it falls to Sister Frevisse, hosteler of the priory and amateur detective, to unravel the webs of unholy passion and dark intrigue that entangle the novice and prove her innocence... or condemn her.
There are 17 installments in this series. The Kindle editions appear to be reasonably priced, some for as low as $2.99.
The author passed in 2013.
___________
And speaking of medieval mysteries:
78 Reading "Thirteenth Night: A Fool's Guild Medieval Mystery " by Alan Gordon, a clever mystery sequel to Shakespeare's Twelfth Night. The Fools Guild is an organization used to keep order in medieval Europe, under cover that Fools (entertainers in many ways) can go anywhere and not be noticed. That sounds overly simple but Gordon's writing is observant, sophisticated, and has just the right amount of humor. The take off on Shakespeare adds to the appeal for me.

If the stories keep up to this level, I'll end up reading the entire series. So far, it is very enjoyable.

Posted by: JTB at December 01, 2019 09:48 AM (bmdz3)
Thirteenth Night: A Fool's Guild Medieval Mystery:
Twelfth Night is for revelry, Thirteenth Night is for revelations...

"Orsino is dead." The message sends the jester Feste, disguised as a German merchant, back to the duchy where, years earlier, he had foiled the plans of Saladin's agent, Malvolio, and secured the duchy for Orsino and his bride, Viola. As agent of the Fool's Guild, Feste must uncover the cause of Orsino's death, be it accidental, suicide, or murder. Has Malvolio returned to win the revenge he swore? Or has another, more sinister cabal plunged the duchy into political upheaval?
There are 8 novels in this series, most of which are $7.99 on Kindle.
___________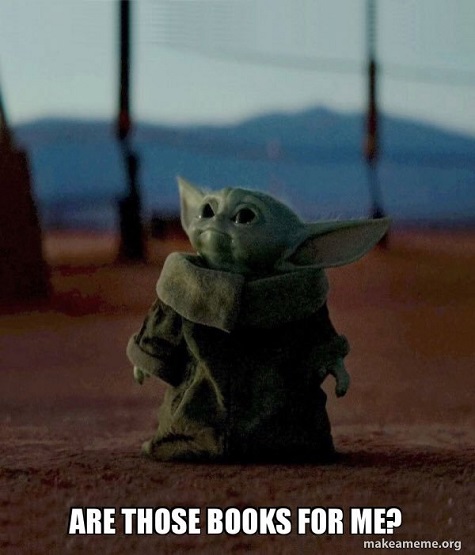 Books By Morons
I have a couple of new (to me) moron authors this week.
First up is Holly LeRoy (a 'ron, not an 'ette) whose latest book is You Kill Me (A Lt. Eve Sharpe Thriller):
LIEUTENANT EVE SHARPE should have seen the avalanche of trouble headed her way but events had dulled her edge and crumbled her foundation of toughness. With the press and politicians all coming for her, Eve begins to question whether she is really a cold blooded murderer or simply losing her mind. Was it an officer involved shooting gone wrong? An honest mistake? Or, something much, much worse?

There's one thing for sure, it has turned the Chicago Police Department upside down, and Lieutenant Eve Sharpe's life along with it.
The Kindle version is only 99 cents, so what can you lose? Also, visit Holly's Amazon page and check out his other books, including Street Crimes, a 21,000 word short-story collection that is "...sometimes funny, sometimes disconcerting, sometimes plain terrifying. Perfect if you like action-packed suspense."

___________
Moron author Matt Thomas tells me that he found AoSHQ about a year ago which he says he visits
...several times a day. I love the political commentary yet the library, prayer, cooking and pet threads remind me that life is so much more than politics.
His third book, Arcade, has just been released.
In the near-future, our technology centered world is reduced to a pre-industrial state. Explosions around the globe generate electromagnetic pulses that destroy every piece of technology using electronic circuits. Silicon Valley is not immune to the chaos that erupts. In the ruins of the world's technology hub, society's remnants focus on survival.

In the final days before the Change, retired FBI agent Walter Jackson pursues his estranged wife and daughter from Memphis to the Bay Area. His return home now impossible, Walter survives by working for the local police while still seeking his family. He discovers a high-tech company that still operates with food, power and a mission that reaches far beyond our solar system. Its leader, Sloan Holt, is also driven by the need to recover a loved one.

Walter and Sloan collaborate, but other dangers put them at risk - from an industrialist who sees opportunity in the chaos to unknown forces from an alien world. The game of survival is being played out in an apocalyptic arcade.
The Kirkus review says it "appeals to those who like stories such as Ready Player One, Alien and Interstellar."
You can get the Kindle version for $2.99. Matt is also the author of the sci-fi thrillers Seeing By Moonlight and A Sickness in Time.
___________
So that's all for this week. As always, book thread tips, suggestions, bribes, insults, threats, ugly pants pics and moron library submissions may be sent to OregonMuse, Proprietor, AoSHQ Book Thread, at the book thread e-mail address: aoshqbookthread, followed by the 'at' sign, and then 'G' mail, and then dot cee oh emm.
What have you all been reading this week? Hopefully something good, because, as you all know, life is too short to be reading lousy books.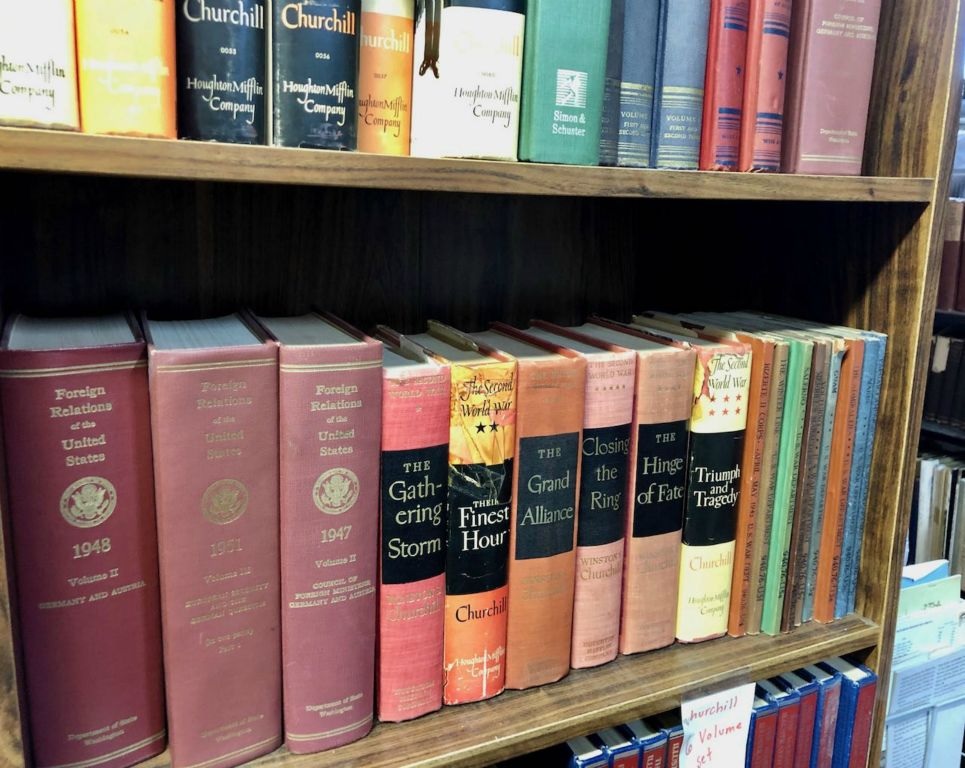 (click for bigger view)


(h/t hogmartin for his John King Bookstore photos. More here.)


posted by OregonMuse at
09:00 AM
|
Access Comments