« Open Thread
|
Main
|
The Morning Report - 12/5/19 »
December 04, 2019
Wednesday Overnight Open Thread (12/4/19)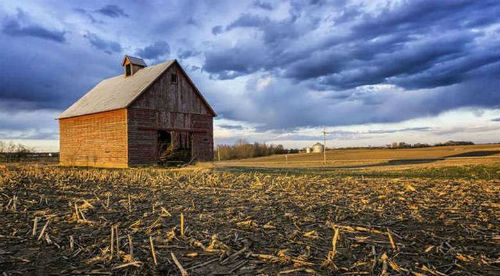 ***
THE QUOTES OF THE DAY

Quote I

"There remains no reasonable basis to proceed with an investigation. [T]here is no reasonable basis to conclude that any potential case arising from the situation would be of sufficient gravity to be admissible before the court," ICC chief prosecutor Fatou Bensouda

Quote II

"I hear that. I have been deluged the last few weeks with thinking about doing that, but right now I'm not at all planning that," Hillary Clinton

Quote III

But if my tax is cut, then I'd do four times as much work; I'd make four times as much money. They'd take less tax, but they'd make more from me. But they cut their own throat. ... That's Britain. Now in America … more things get done and, you know, it really pays. Former Beatle George Harrison

Quote IV

"My family is mostly a bunch of Trump voters, sucked up into a vortex of propaganda and lies, unable even to admit basic facts about the world that run contrary to what their tribal politics dictate,"

"That sort of thing is stressful on a normal day but makes a mockery of the idea of familial love and harmony." Amanda Marcotte

Quote V

"What a jerk, because America as a population is willing to get behind everybody and everybody. They had a two-term black president. Hillary got … the popular vote. And for her [Harris] to say the reason why I lost is because of you,"

"Screw you, you are a big jerk."

Quote VI

The determination to denounce everything other than diversity blather as an "agenda of hate" is a big part of why we're where we are today. Mark Steyn

Quote VII

"A minor child deserves privacy and should be kept out of politics. Pamela Karlan, you should be ashamed of your very angry and obviously biased public pandering, and using a child to do it," Melania Trump
***

He's been quiet for some time. It's good to hear from Pat Condell again.
***

Recently The ONT covered the story of Leo Lech. You don't remember Leo's story? His home was destroyed by the City of Greenwood Village PD and the courts told him to "Suck it up Buttercup."

The Institute for Justice, a prominent libertarian public interest firm, has taken up case of Lech v. City of Greenwood Village, the recent decision in which a federal appellate court ruled that the Takings Clause of the Fifth Amendment does not require the government to compensate an innocent property owner whose house was destroyed by police seeking to apprehend a suspected shoplifter. I analyzed the issues at stake in the case here. As I explained in that post, the ruling by the US Court of Appeals for the Tenth Circuit has considerable backing from precedent, but is nonetheless seriously flawed. I also, in that post, address the pragmatic argument that we must deny compensation in such cases in order to avoid unduly burdening law enforcement operations.


Leo Lech's home was destroyed. The windows and doors were all blown out, glass strewn inside and outside. But it wasn't an act of God, it was an act of the local police department.

Mind you, no one in the household had committed a crime. Instead, a suspect on the run fled there randomly. He'd been chased by police for miles after stealing a shirt and two belts from a local Walmart.

With the suspect armed and ignoring police communications, the SWAT team of the Greenwood Village Police Department in Colorado started systematically taking out windows and doors using explosives and an armored vehicle. They fired tear gas canisters into the home….
***

Wonder what Mayor Pete Bootyedge thinks?

***

Hmmm, I thought pot was supposed to help with cancer. Not make you prone to come down with testicular cancer.

Scientists Discover New Link Between Marijuana Smoking And Testicular Cancer Risk

There's new evidence that a daily marijuana-smoking habit could increase your risk of testicular cancer.

A study published Wednesday in JAMA Network Open found that men who smoked one marijuana cigarette, or joint, daily for 10 years or more had an estimated 36 percent increased risk of developing testicular cancer compared with men who had never smoked the substance.
***

Orange Man bad. Lack of black witnesses bader.

Mr. Speaker, and still I rise with my mnemonic notes in hands. Mr. Speaker, I rise because I love my country but I also rise today with heartfelt regrets. It hurts my heart, Mr. Speaker, to see the Judiciary Committee, hearing experts on the topic of impeachment, one of the seminal issues of this Congress. Hearing experts, Mr. Speaker, and not one person of color among the experts. What subliminal message are we sending to the world when we have experts, but not one person of color? Are we saying that there are no people of color who are experts on this topic of impeachment? What is the message that we're sending? Mr. Speaker, if I am wrong, I will apologize, but if the committee is wrong, if the Congress is wrong, what will it do? Mr. Speaker, people of color for too long have been ignored by one party and taken for granted by the other. Too often this happens. Not always, but too often it happens. Mr. Speaker, I refuse to be ignored and taken for granted. I came here to represent the people who are ignored and taken for granted. Not one person of color among the constitutional scholars."
***

Could this be a trend? Consequences for lack of accomplishment in a bureaucratic setting?
Even for California government, where failing-up is a 72-font, doily-festooned entry dead-center on the office vision board, this epic fail was way over the line.

Los Angeles County's homeless czar is out of a job at the end of December – Merry Christmas! – for basically being an utter failure at his job.


Peter Lynn's ouster was announced this week after an audit showed that he spent too much money on homeless housing, among other things, while the homeless population increased by a third.
***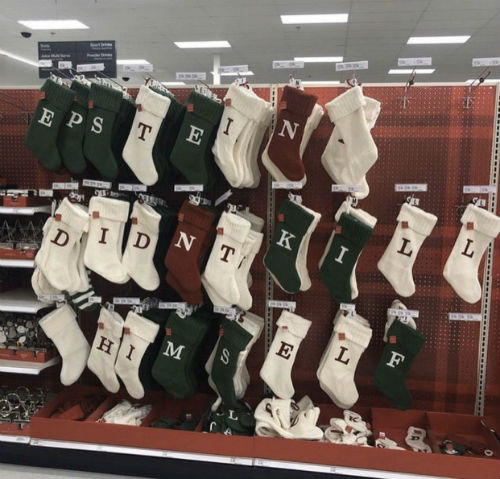 (H/T Miley the Duchess)
***

If we can't deport 20 or so million illegal aliens. Just how in the hell are the gun grabbers going to rid us of 423 million firearms?

The NSSF, the firearms industry's trade group, has released some interesting production and other statistics they've accumulated from the ATF. A couple of statistics are sure to cause Moms and media members to lunge for their fainting couches.

Imagine the tremors of terror that will reverberate through Giffords and Everytown at the news that Americans own well over 400 million firearms (shhh…don't tell them the real number is probably north of half a billion).


Or that, among those hundreds of millions of guns is almost 18 million modern sporting rifles…otherwise known to the Civilian Disarmament Industrial Complex and the anti-gun media…as "assault weapons."
***

Like he fvcking cares. In-bred nitwit and his groupie won't be attending POTUS Trump's appearance at Buckingham Palace.

Meghan Markle and Prince Harry will not be attending President Donald Trump's visit to Buckingham Palace.

Trump will be present at a Buckingham Palace reception Tuesday during his two-day NATO summit in London, according to a report published by People magazine. The drinks reception will be hosted by Queen Elizabeth II, and many royals will be in attendance, except Markle and Prince Harry.
***

Ah, the good old double standard. Once again female teachers get away with improper if not criminal behavior.

A female teacher at Bishops Diocesan School in Cape Town was found to have engaged in sexual misconduct with at least five pupils, but will not be disciplined because she resigned, the school said on Monday.

"As the teacher resigned from Bishops with immediate effect on the 11th October 2019, no disciplinary action can be taken against her by the school for these breaches," said headmaster Guy Pearson in a statement.

The teacher, Fiona Viotta, resigned amid allegations of a relationship with an 18-year-old pupil on October 11 and the school later announced that several more pupils may have been involved.

.........

Viotti's counsel William Booth told News24 when the issue became public knowledge she was admitted for medical care. He also had to deal with getting a video that made its way to Porn Hub taken down.
***

We all know the NFL has problems. It's possible not probable that the 3-9 Washington Redskins can win the NFC East.
In case you didn't know, the NFC East is a joke.

On Thanksgiving, the division leading Cowboys were dismantled at home, 26-15 at the hands of the Buffalo Bills, leaving them at 6-6.

On Sunday, the Eagles has the opportunity to take first place in the division but instead were embarrassed by the Dolphins, 37-31, leaving them at 5-7.

Meanwhile, the Washington Redskins, who are considered a laughing stock franchise, who struggle to sell tickets that go for as low as $4 went into Carolina and beat the Panthers, 27-21, giving the Redskins their second straight victory and putting them at 3-9.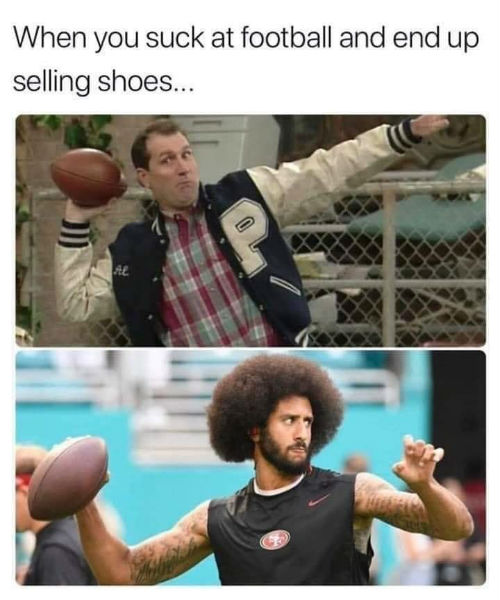 ***

Once upon a time, in a world far, far, far away. A man could ask a woman out on a date, just like that.

A freelance writer for The New York Times named Suzannah Weiss, who, according to her bio, specializes in "feminism, sex, and psychonautics," recently attempted to instruct the unwashed Twitter masses about the intricacies of consent. Weiss wants us to know that consent is necessary even when the sexual encounter is happening via text message.

"Ask consent for all sexual encounters, yes, even sexting. I just came up with this script that you're all welcome to borrow," Weiss tweeted. Her script has the would-be sexter saying "I've been having some sexual thoughts about you I'd like to share over text if you'd enjoy that." In the scenario she provides, the lucky sextee gives clear consent by saying "ok" with a blushing smiley face emoji. And now the sexting may commence, though she spares us a sample of what that might look like.
***

Thinking about picking up and moving? The ONT is always looking out for you.TM Top 10 places to live and Top 10 places not to live.
In more The ONT is always looking out for youTMnews, You may want to scratch off San Miguel de Allende, Mexico off your destination list.

What's currently happening are violent drug gangs are now a demanding property tax on small businesses and have flooded the town with cocaine, resulting in turf wars and a jump in homicides.

The chaos began several months ago, but before that, the small town was peaceful. Now people are dying in a hail of gunfire every week.

Cartel members are killing non-compliant business owners who refuse to pay the property tax.

Manuel, a local restaurant manager, told Bloomberg that this kind of crime was unimaginable over the summer. "It's still hard to believe" that there's so much chaos across the city.

San Miguel has joined the list of popular destinations, such as Cabo San Lucas, Cancun, and Mexico City, where drug wars have erupted over the last several years.
***

I've never signed a petition to be delivered to the White House. This one I just might. Epic trolling.
***

We live in a sick, sick world.

The couple claimed that they were subjected to abuse since making the announcement and that they had also been reported to social services.

The couple denied claims they had encouraged the transition, with Greg Rogers telling the Daily Record, "We've had people saying we're using Jayden for attention and that she just wants to be a girl because I changed sex…It's ridiculous. Jayden knows nothing about my past. She just knows me as dad."

According to the couple, Jayden is adamant he is a girl and loves dressing up as Princess Anna from the Disney film Frozen.

"They say it's cruel we let her wear a dress but is it not more cruel to do nothing when you've got a kid who's so adamant she's a girl she's ripping her hair off and banging her head off the walls?" said Rogers.

Earlier this year, it was revealed that five people working at Britain's only NHS transgender clinic had quit after children as young as three were being through unnecessary gender reassignment treatment.
***

Some neighborhoods have Christmas lighting competitions this time of year. Here is one neighbor who isn't very competitive.
***

Pope Francis has no use for fundamental Roman Catholics.

Beware of the fundamentalist groups: Beware of the everyone has his own. In Argentina too there is a little fundamentalist corner. And let us try, with fraternity, to go forward. Fundamentalism is a scourge and all religions have some kind of fundamentalist first cousin there, which forms a group.
***

Rush Limbaugh's producer, Bo Snerdley, is stepping outside of the call screening booth.

He is well-known on the air waves as "Bo Snerdley," the senior producer for Rush Limbaugh's daily talk radio show, heard by an audience of 14 million. His real name is James Golden, however — and he is now on a mission to "make Black Americans Republican again."

With fellow black conservative Autry Pruitt, Mr. Golden has founded New Journey PAC, a political action committee which promotes conservative values among black Americans — and everyone else for that matter. The organization includes MAGA.BLACK, a new online destination for one and all, they say.

Slowly but steadily well known African-Americans are letting others know that it is OK to leave the plantation that the Left has put them on.
***

Going out for dinner? You can have dinner and come up with some holiday gifts for others.
***
THE ONT MUSICAL INTERLUDE
&&&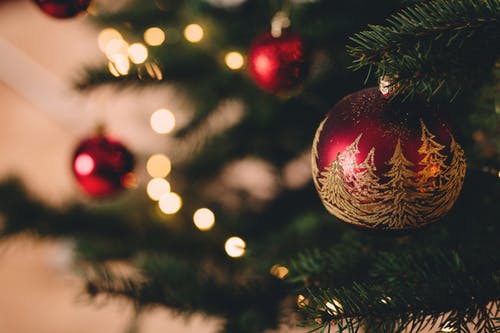 Per LadyL's request from Monday some additional Christmas music for you. No need to thank me, thank LadyL.
***

A crystal ball would have been helpful. I would have left her on the mountain. Genius Award Winner.

Woman Sues Her Rescuers Because She Didn't Want to Be Rescued by Helicopter
In our victim-oriented society, we're now to the point where people are suing for millions because they don't like how they're rescued.

According to a notice of claim filed Tuesday, Katalin Metro was hiking Piestewa Peak on June 4 when she lost her footing and fell, injuring her nose, arm, and hip. Her husband, George Metro, called 911 and, responding firefighters ordered a helicopter to airlift Katalin Metro.
***
It's not easy being a biological or foster parent. But, it is satisfactory in so many ways. Tonight's Feel Good Story of The Day.

Guy Bryant didn't plan this route for his life, but after growing up in a household with parents who were constantly looking out for neighborhood kids, it was almost fate.

He took his first foster child in while working as a community coordinator for the Administration for Children's Services. While working his case, the two built a strong bond.

"One day he asked me 'would you consider being my dad?'" Bryant recalls.

Bryant was hesitant at first due to his own life circumstances, but eventually decided it was the best thing to do.

Since then he's taken in more than 50 young men. Many who have aged out of the system.

"He's the closest thing to a father figure in my life," says Dior Dillon, one of Bryant's current foster kids. "Before I came here I was doing a lot of crazy stuff because I didn't know what to do... When I came here, Mr B. opened another door for me."
***
Tonight's ONT has been brought to you by Self-Medication.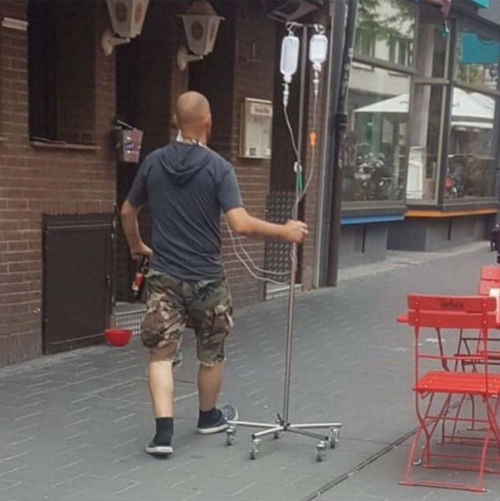 Notice: Posted with permission by the Ace Media Empire and AceCorp, LLC. Special long distance dedications don't upset us. Complaints? Send them to someone who cares.

posted by Misanthropic Humanitarian at
09:55 PM
|
Access Comments