« Little Brian Stelter: Trump Is Using Mind Control Powers to Ensorcle His "Cult"
|
Main
|
The Morning Report - 12/3/19 »
December 02, 2019
Monday Overnight Open Thread (12/2/19)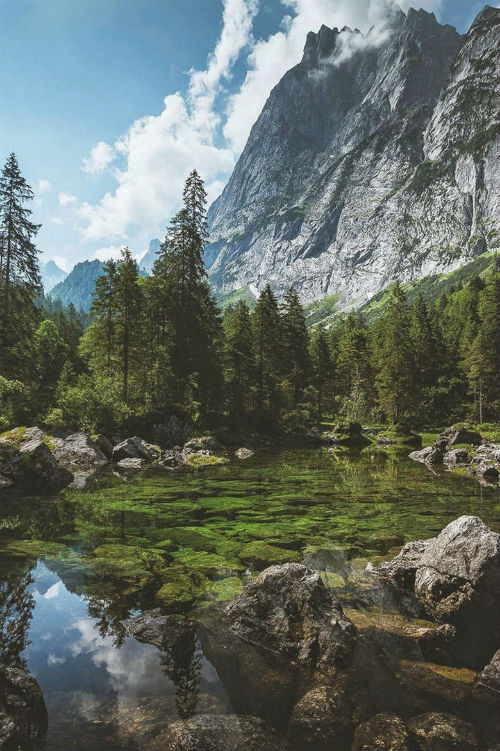 ***
THE QUOTES OF THE DAY

Quote I

White liberals deem that any speaker's references to personal responsibility brands the speaker as bigoted. Black people cannot afford to buy into the white liberal agenda. White liberals don't pay the same price. They don't live in neighborhoods where their children can get shot simply sitting on their porches. White liberals don't go to bed with the sounds of gunshots. White liberals don't live in neighborhoods that have become economic wastelands. Their children don't attend violent schools where they have to enter through metal detectors. White liberals help the Democratic Party maintain political control over cities, where many black residents live in despair, such as Baltimore, St. Louis, Detroit, Chicago.Walter E. Williams

Quote II

"I think the president has always been in a position where it's his to lose, based on his bringing a sort of disruptive force into what would be called political norms. I don't care whether it's his way he conducts foreign policy, the way he takes on the government agencies and what they do with immigration. He brings his style." Robert L. Johnson

Quote III

"We wanna take care of these kids and make sure they know we don't forget."Gary Sinise

Quote IV

"Initial reports of the total Black Friday NICS checks indicate Americans are voting with their wallets when it comes to their ability to exercise Second Amendment rights. Black Friday sales have always been strong and this year appears to have been no different. In fact, our totals for the entire year show a strong desire to buy firearms for recreational target shooting, hunting, and self-defense." Mark Oliva, NSSF's Director of Public Affairs
***

There are a number of parents out there who have failed us. A majority of Americans believe it is alright to snoop through someone else's medicine cabinet.

Half of Americans don't think it's a problem to sneakily steal someone else's item from the bathroom.

A study of 2,000 Americans examined the habits and behaviors of people when it comes to their bathroom products.

It found that one in two people have lied about using another person's toiletries in a pinch — and no product is completely off-limits.

Respondents admit to nicking all kinds of other bathroom items in a panic, like shampoo (51 percent), body moisturizer (38 percent) and facial cleanser (34 percent).

Surprisingly, more people say it's acceptable to borrow someone's toothbrush than a razor, with 21 percent saying it's okay to borrow a toothbrush, and only 19 percent say so for a razor.

Just because they aren't stealing doesn't mean respondents didn't confess to other bathroom crimes … like snooping around.
***

The term SUV (Sports Utility Vehicle) continues to be watered down. GM plans to use 3 cylinder engines in 2 different SUVs.

In the quest for better fuel economy, General Motors is reviving the three-cylinder engine for future models here in North America, marking the first time GM has offered such a power plant stateside in nearly 20 years.

A pair of new engines will surface in the 2021 Chevrolet Trailblazer and next-gen 2020 Buick Encore GX, measuring 1.2 liters and 1.3 liters. They are based on preexisting motors that were revealed abroad, though power ratings for the U.S.-bound engines aren't available just yet. Given their relatively modest subcompact applications, don't expect them to suck you into the seat.

That said, some innovative tech and turbochargers provide extra boost, allowing the new mills to create similar power to their four-cylinder counterparts while reducing fuel consumption. Such includes an electrically assisted wastegate system, an electrically driven water pump, and an active vacuum system that helps relieve some of the parasitic load on the engine. Because they feature newer tuning, weigh around 40 pounds less, and have one fewer cylinder, they'll almost definitely offer better fuel economy and emit fewer emissions than the equivalent four-pot they replace.
***

Nothing says romance then asking your underage victim, hey you want to do it in the storage unit?
A 51-year-old Texas high school teacher's aide has be accused of having sex with a student, then 16, in various locations including a storage unit and the boy's own home.

Tedria Fluellen, 51, a teaching assistant at Worthing High School in Houston, Texas, was charged with sexual assault of a child under 17, after being accused of having sex with an underage male teenager beginning in 2018.

Fluellen was in court Friday night where her bond was set for $40,000. The judge told her that 'This is a public safety issue, even though these are only allegations at this time,' according to ABC 13.
***

Remember when your parents said? TURN THAT SHIT DOWN!!! Had we known then what we know now.

The desperate search for ways to help the world's coral reefs rebound from the devastating effects of climate change has given rise to some radical solutions.

In the Caribbean, researchers are cultivating coral "nurseries" so they can reimplant fresh coral on degraded reefs. And in Hawaii, scientists are trying to specially breed corals to be more resilient against rising ocean temperatures.

On Friday, British and Australian researchers rolled out another unorthodox strategy that they say could help restoration efforts: broadcasting the sounds of healthy reefs in dying ones.

In a six-week field experiment, researchers placed underwater loudspeakers in patches of dead coral in Australia's Great Barrier Reef and played audio recordings taken from healthy reefs. The goal was to see whether they could lure back the diverse communities of fish that are essential to counteracting reef degradation.
***

The ONT recently featured the Can-Opener Bridge in Durham, NC. It's time to feature it again.
***

Yes Rob Reiner, I have made a pact with Vladimir Putin. Hell, we even exchanged Evangelical Christmas cards this year.

It seems the Hollywood leftist who portrayed a Meathead in the sitcom "All in the Family" Rob Reiner was type-cast, either that or he's developed a severe case of Trump Derangement Syndrome. On Saturday, he declared on Twitter that white evangelicals, along with white supremacists, "have made a pact with (Russian President Vladimir) Putin." Meathead Rob Reine
***

Hey Hunter Biden! Where did all the money go?

Not wanting the public or press to see his financial records, Hunter Biden is pleading poverty and political persecution to a judge in order to weasel out on child support payments for the baby he made with an Arkansas stripper. Thomas Lifson noted the legal implications of that here.

But there's also that weird plea of poverty and embarrassment from Hunter himself.
***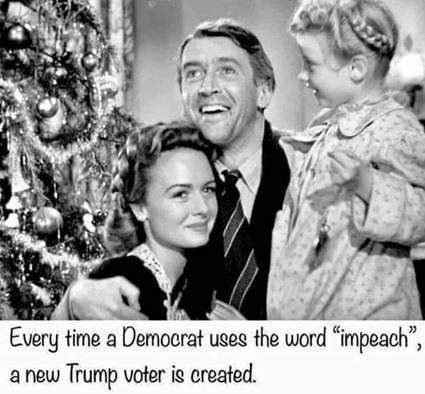 ***

Fed up with San Francisco Charles Schwab says "Adios California".

Charles Schwab (NYSE: SCHW), the San Francisco-based financial services firm that pioneered low-cost stock trades, is moving to Texas. The announcement follows news yesterday that Charles Schwab will acquire TD Ameritrade for $26 billion.

Schwab will move its headquarters to Westlake, a suburb of Dallas-Fort Worth. The shift to Texas was telegraphed with Schwab's increasing presence in the area over the years, with the firm already readying to double its Westlake workforce to 2,600. Ameritrade also has a large footprint in the area.

In a separate transaction, Schwab is picking up the brokerage assets of San Antonio-based USAA for $1.8 billion.

Does this push Texas closer to being a blue state?
***

The main problem with Teslas supercharger network.
***

Former NYC Mayor Michael Bloomberg is a dumb ass.
***

There are claims that the earth is getting windier. Good news for wind energy.

The world is getting windier, according to a new study in the journal Nature Climate Change. Researchers analyzed decades of weather data and determined global wind speeds have risen dramatically over the past 10 years.

The study says wind farm operators are likely to benefit from the uptick in wind speeds since faster wind means more efficient wind turbines.


Princeton University scholar Timothy Searchinger, one of the study's authors, says researchers expect wind speed to continue to increase, he says, which has multiple positive effects.
***
Iowa man couldn't care less about Paste Eatin' Uncle Joe's campaign. H/T Bitter Clinger.
***

We are living in interesting times. 2nd Amendment Sanctuary Municipalities in VA.


"Nothing even touches the activity in Virginia right now. A lot of gun owners were sleeping, but now they've woke the sleeping giant. All these gun owners that have been sound asleep have suddenly woken up."

The numbers don't lie. Of Virginia's 133 counties and independent towns, 23 have already declared themselves Second Amendment sanctuaries, and another 53 are considering the measure.

"There are more coming," Van Cleave predicted. "That number's going to jump quite a bit."
***
THE ONT MUSICAL INTERLUDE
Yes indeed, it is that time of year. The ONT Christmas Musical Interlude.
&&&
Opinions are like assholes noses, everybody has one. Rolling Stone 25 greatest Christmas LPs.
***

Just in case you didn't know, Santa has magic. You don't. Genius Award Winner.

This might be a move only Santa Claus can pull off.

An Arizona teen who tried to shimmy down her chimney in an attempt to sneak home after a late night out ended up getting stuck for more than 90 minutes, according to a new report.

The teen decided the smokestack would be the best entryway to her home after she and her friend, identified only as Yasmeen, got locked out Wednesday night and couldn't find another way inside, FOX 10 reported.

But the plan soon backfired.

"She was panicking," Yasmeen told the station. "She was, like, 'call 911!' She couldn't breathe."

The teen screamed for help the entire time,
***

Asking for civility. Tonight's Feel Good Story of The Day.

KEIFER, Okla. – An Oklahoma police chief is asking Starbucks to have mercy on a barista who plastered "PIG" on a police officer's coffee order.

"I just recently learned that the employee was terminated, and this may be a bit surprising, but I would like Starbucks to reconsider," Keifer, Oklahoma, Police Chief Johnny O'Mara said, reported the Washington Examiner. "I'm asking for civility."
***
Weekly commenter stats for week of 12-1-2019
Top 10 commenters:
1 [446 comments] 'Skip' [62.58 posts/day]
2 [413 comments] 'Commissar Hrothgar'
3 [368 comments] 'Ladyl'
4 [334 comments] 'not so'
5 [314 comments] 'Tonypete'
6 [311 comments] 'chavez the hugo'
7 [290 comments] 'Village Idiot's Apprentice'
8 [282 comments] 'rickb223'
9 [247 comments] 'Tom Servo'
10 [244 comments] 'Hadrian the Seventh'
Top 10 sockpuppeteers:
1 [195 names] 'Miklos' [27.36 unique names/day]
2 [49 names] 'south side gang banger'
3 [46 names] 'freaked'
4 [36 names] 'Cicero (@cicero)'
5 [30 names] 'Notorious BFD'
6 [26 names] 'Duncanthrax The Austere'
7 [18 names] 'Lt. Col. Bearclaw'
8 [17 names] 'mindful webworker - click for webworks'
9 [16 names] 'Ace-Endorsed Author A.H. Lloyd'
10 [15 names] 'Commissar Hrothgar'
***

Tonight's ONT has been brought to you by Self Identifying.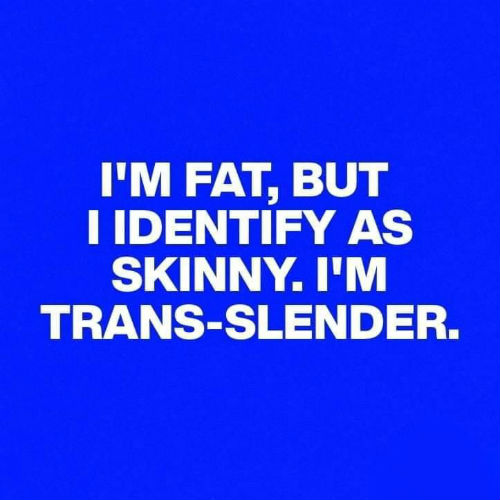 Notice: Posted with permission by the Ace Media Empire and AceCorp, LLC and our law firm of Dewey, Cheatem & Howe, S.C. The views expressed here do not necessarily belong to staff & management of the Ace Media Empire, law firms, your Mom or your neighbor's cat.

posted by Misanthropic Humanitarian at
10:00 PM
|
Access Comments