« Vanity Genetic Testing Is A Slippery Slope Straight To Totalitarian Hell
|
Main
|
Gun Thread: Sunday After Thanksgiving Edition [Weasel] »
December 01, 2019
Food Thread: Leftovers: What To Do With Them Besides Feeding Them To The Dog...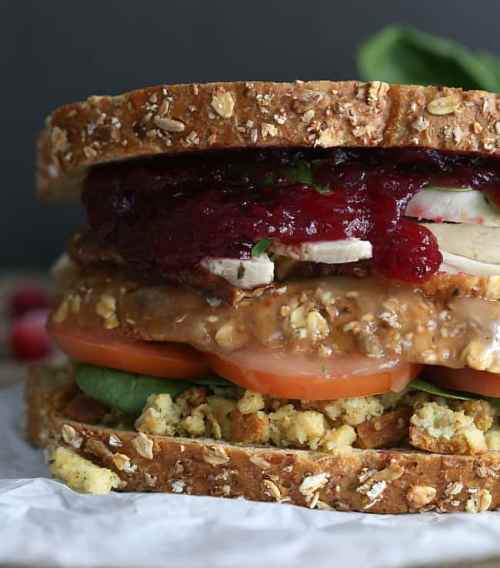 From Nutmeg Nanny
I am not talking about chocolate-pecan pie, which is to be consumed with one's morning coffee, as God intended. It's the pounds and pounds of other stuff that can be a challenge. We send much of it away with the guests, but a fair amount seems to linger...sometimes for days...before something is done with it.
Of course if one has locusts (Bluebell's word for teen-aged through early-20s men) in residence, then the problem of leftovers lasts for about 36 hours, until Saturday afternoon rolls around and you discover that the nine pounds of turkey, four pounds of stuffing, several pounds of mashed potatoes and pumpkin pie and green-bean casserole and cranberry slop and a dozen other foods have quite simply evaporated, and you are then tasked with cooking again!
I used to make stuffing waffles and fried potato pancakes and omelets with the vegetables, but there must be dozens of other things to be made.
Not with turkey though. The carcass and the leftover meat went back from whence it came...the SIL's kitchen. I kept the bone-in pork roast, and I clearly got the better end of that deal.
******
As I move further and further from my youth I have discovered that while my sweet tooth survives intact, the real pleasure I get from desserts is in the intensity of flavor, rather than the volume of sugar I can cram into my mouth. Stuff like this,
Chocolate Truffle Recipes
, from Martha Stewert or a dozen competent cooks will do the trick, or an intensely-flavored chocolate cake, like this spectacular and very easy
flourless chocolate cake with caramel sauce
that Bluebell suggested a few years ago. Interestingly, my recent successful attempt at a low-carb diet has made desserts more appealing, because I simply won't settle for a couple of fresh cookies or a slice of some generic cake. If I am going to eat carbs, then they are going to be worth it! That's why my pecan pie had toasted and chopped pecans throughout the filling, and about four ounces of excellent bittersweet chocolate to cut the sweetness a bit. Yup, it was great, and it was even better this morning with a cup of strong coffee.
******
Screw off. Seriously. My pie crusts look like they were rolled out by the kid sitting backwards in the front seat of the short bus. You know, the kid with the helmet and knee pads!
How to Make Decorative Pie Crust Edges
I'm fairly competent in the kitchen, and have been able to refine my bread making skills so the loaves come out pretty close to what one sees at bakeries. But pie crusts have eluded me. This year Bluebell promised that she would do them all for me, but she reneged on the deal. I shouldn't be surprised...Red Sox fan you know.
******
Chick-Fil-A Outsources Food Production To McDonald's
According to corporate spokespeople, since the company's unique approach has been working so incredibly well, it was only obvious that it was time to change things up. "Why fix what isn't broken? Well, because a few people were mad about it, that's why," a spokesperson said.
So sad, because it's hysterically funny and oh-so-true.
[Hat Tip:redc1c4]
******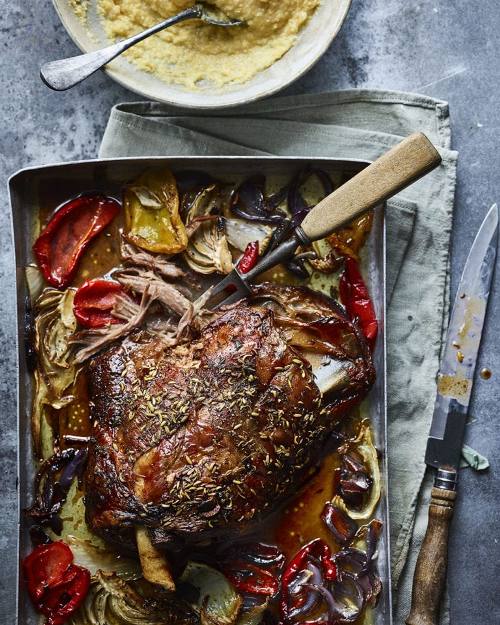 This is marvelous winter cooking, and I cannot wait to try it out. Unfortunately those bastards across the pond can get fun cuts like lamb shoulder much more easily than we can in civilization, so it might take awhile before I can make this.
Oh, I can order one from a specialty butcher, but I am a cheapskate at heart, and I don't want to pay a premium for what should be a very inexpensive cut of lamb.
Slow-roast shoulder of lamb with chargrilled vegetables and cheesy polenta

******
Hey Jamie, you are stupid. This is not a Manhattan recipe, this is for what is called a "Perfect Manhattan," which refers not to its quality (although it is a fine drink) but to the equal parts of red and white vermouth that are used.
Manhattan
This is why ordering cocktails in England is a risk. Aside from their excellent G&Ts, it just isn't worth the trouble to teach the bartender how to make a civilized drink. We fought a revolution to get away from their crappy drinks, and we should keep this kind of stuff on the other side of the Atlantic.
******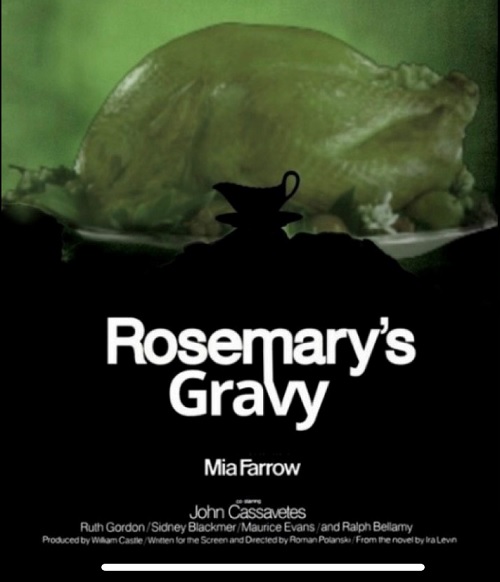 ******
Food and cooking tips, Castelvetrano olives with a sprinkle of chili flakes, young wild pigs, crisp bacon (although I am moving toward less crisp), thick and fluffy pita, and good tomatoes that aren't square, pale pink and covered with Mestizo E.coli:
cbd dot aoshq at gmail dot com
. Any advocacy of French Toast with syrup will result in disciplinary action up to and including being
nuked from orbit.
And yes, shaking a Manhattan is blasphemy...it's in the Bible!
&topic=world_news">

posted by CBD at
04:00 PM
|
Access Comments