« Gun Thread: Sunday After Thanksgiving Edition [Weasel]
|
Main
|
The Morning Report - 12/2/19 »
December 01, 2019
Sunday Overnight Open Thread (12/1/19)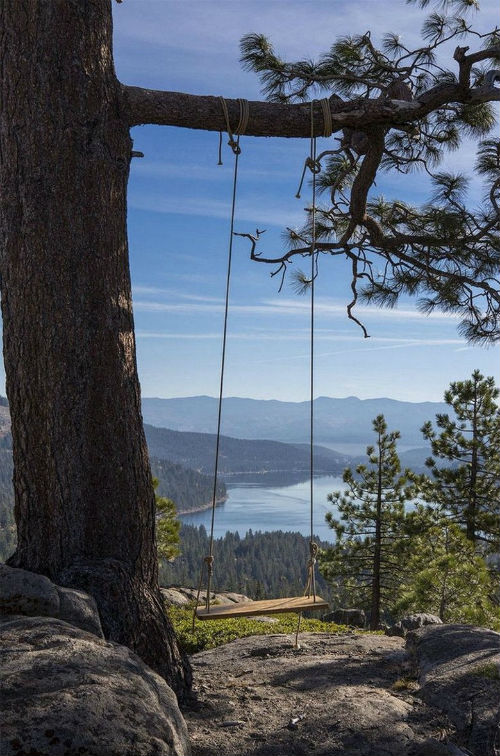 ***
THE QUOTES OF THE DAY

Quote I

"People should just tell the truth: 'This is the wrong black guy; he has to be destroyed.' Just say it. Then now we're at least honest with each other. The idea was to get rid of me. And then, after I was there, it was to undermine me."Associate Justice Clarence Thomas

Quote II

"I don't want to be PC. For all of us in the stand-up world, all of us are seeing this and feeling this, and it's a little dangerous and uncomfortable that there [are] things you can't say because they might hurt people's feelings." Tim Allen

Quote III

There is no mosque in America that performs gay marriages.Dave Rubin

Quote IV

"Expressing an opinion does not come at zero cost, but freedom of expression has limits.

"Those limits begin where hatred is spread, they begin where the dignity of other people is violated. This house will and must oppose extreme speech otherwise our society will no longer be the free society that it was." German Chancellor Angela Merkel

Quote V

"I tried to find a way that would prevent the president from further involvement while trying all avenues to get Gallagher's file in front of a peer-review board,"Former Navy Secretary Richard Spencer
***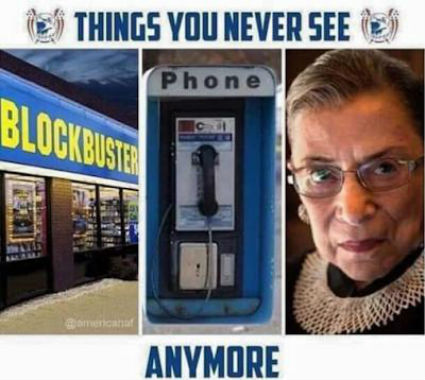 ***

Related to Quote II, comedians are facing pressure from SJW. Going to perform an offensive set? Comedian Pete Davidson makes fans sign non-disclosure contract before their entrance to the show.

Guests at Pete Davidson's latest stand-up show were forced to sign a non-disclosure agreement before attending the performance, The Independent reported.

The NDAs barred fans from giving any interviews or posting their opinion of the show on social media, which took place at the Sydney Goldstein Theatre in San Francisco. The legally binding agreement stipulated that audience members were subject to paying $1 million if violated.

Those who had purchased tickets were reportedly emailed about the NDAs just a few hours before the show, and were encouraged to "save time at the venue" by printing and signing the documents ahead of time. Customers were told that anyone "unable or unwilling" to sign would not be allowed to enter the the show, and would receive a full refund.
There are comedians who offend me. I just ignore them. After all we have the "Freedom of Speech".
***
Speaker of The House, Rep. Nancy Pelosi, is supposed to be one of the smartest people in our country. She's never heard of Skype, Face Time or Go To Meeting.

House Speaker Nancy Pelosi (D-Calif.) will fly out Sunday with a large delegation of congressional Democrats heading 3,781 miles across the Atlantic to the United Nations COP25 climate change conference in Madrid.

A key element of the conference will seek to place financial penalties on global commercial aviation to stop people flying and making "unnecessary contributions to atmospheric carbon dioxide pollution." The Pelosi delegation will join almost 25,000 people and 1500 journalists flying into the Spanish capital to attend the meeting.

When "our betters" start behaving like there is a climate crisis I might be concerned. Until then...........
***

There are different ways to get bounced off of Twitter, just ask CBD or myself. Challenging Rep. Ilhan as a traitor and requesting the death sentence is a sure way to get bounced.

Danielle Stella, a Republican congressional candidate running for Representative Ilhan Omar's seat in Minnesota, found her "@2020mncongress" account permanently suspended by Twitter after issuing a tweet about potentially hanging Omar for treason.

As BizPac Review reported, a Florida court heard that Rep. Omar is a "Qatari asset" who had been recruited by a foreign government to pass along "sensitive information through intermediates to Iran." It was this story that prompted Stella to tweet: "If it is proven @IlhanMN passed sensitive info to Iran, she should be tried for #treason and hanged."
***
Although I'm not Catholic, our branch of Pot Luck Lutherans believe the same thing. Lesbian judge denied communion at mass.

A Michigan district court judge was asked by her Catholic priest to not partake in the sacrament of Holy Communion because of the fact that she is married to a woman.

Michigan's 63rd District Court Chief Judge, Sara Smolenski, told CNN that the priest at St. Stephen Catholic Church in Grand Rapids called and asked her to "not come to communion" because of her same sex marriage.
***

The London Bridge terrorist attack had an ironic ending. Convicted murderer was out on work release when he came upon Usman Khan.

Among members of the public who confronted London Bridge attacker Usman Khan were former prisoners attending a rehabilitation event at Fishmongers' Hall, including a man convicted of killing a young woman.

James Ford, 42, was out on day release when he joined those who chased Khan out on to the street before he was pinned to the ground on Friday afternoon.

Ford was jailed for life with a minimum of 15 years in 2004 for the murder of Amanda Champion, who had a mental age of 15.

It is thought Ford rushed to the scene and tried to save the life of a female victim of Khan. Sources said his actions during the attack had probably saved lives.

But Ms Champion's family expressed concern that Hall had been allowed on day release from prison without his victims' relatives being informed in advance.
***

When a leftie defies a law they are considered progressive and enlightened. What will conservative law enforcement officials be called? Convicts?

Law enforcement also isn't sure how the system will work if some agencies refuse to implement the law, as some sheriffs have threatened. For example, what happens if Denver police contact a suicidal person who they believe should be the subject of an order but that person — and that person's guns — are in Weld County, where the sheriff has said he will not enforce the law?

"A lot of it we're just going to be feeling our way through," Montoya said.

The law has earned the scorn of a number of Colorado county sheriffs who said it violates residents' constitutional right to bear arms and cited fears about false reports leading to gun confiscation. If the sheriffs follow through with their threats to defy the law and judges' orders, each judge will have to decide how to proceed.
***
A man has to know his limitations. Wonderful video.
***

Why does an obnoxious small minority get to screw everything up? Durham, New Hampshire scales back its Christmas festivities.

A small New England town has decided to scale back its annual holiday celebration due to concerns about religion, according to Boston CBS affiliate WBZ-TV.

As is common around the country, the town of Durham, New Hampshire, held an annual festival that featured a heavy Christmas theme.

As the name would suggest, the event formerly known as the Annual Tree Lighting Ceremony was centered around a formal tree lighting, complete with wreaths hanging on lamp posts and an appearance by Santa Claus on a firetruck.


This year, the event will be known as the Frost Fest, and the appearance of Santa Claus, albeit without the firetruck, will be the only apparent reference to Christmas.
Frost Fest? Why not change your town's name to Pussyville?
***

Hey Libs, why have gun control laws when you won't enforce those laws? The real truth about why gun violence is the way it is in Chicago.H/T Hank Curmudgeon

Two years into an "affordable bail" initiative that is allowing most accused gun offenders and even accused murderers to be released from jail to await trial, Cook County's chief judge says the program is working fabulously.


"It's not by magic that we haven't had any horrible incidents occur using this new [bail] system," Chief Judge Timothy Evans said during county budget hearings on Nov. 4.

There are likely many people who would disagree with Evans' definition of "horrible incidents" — if they were still alive to do so.

• On Feb. 9, Daryl Williams violated the terms of a court-ordered curfew, secured an illegal handgun, and then fatally shot 45-year-old Daniel Smith in the back of the head, prosecutors allege.
Comments Of The Past Week

&&&


All contestants who are chosen receive a free lifetime supply of &&&&&&&&&
***
THE ONT MUSICAL INTERLUDE
Born on this day: 1 Dec 1944
John Densmore, drums, The Doors, who had the 1967 US No.1 & UK No.49 single 'Light My Fire' & 1971 single 'Riders On The Storm'. Densmore allowed 'Riders on the Storm' to be used to sell Pirelli Tyres, in the UK only and later stated that he "heard Jim's voice" in his ears and ended up donating the money earned to charity. In 2002, Densmore vetoed an offer by Cadillac for $15 million for 'Break on Through (To the Other Side)' because of Morrison's vehement opposition to licensing the Doors' music for commercial use. via thisdayinmusic.com
&&&
&&&
***
The ONT would call Ronald Cyr a dumb a$$. However, we can't as he is our Posthumous Genius Award Winner.

VAN BUREN, Maine - During the early evening of Thursday, November 28th, the Van Buren Police Department was dispatched to a residence on St. Francis Avenue, answering a 9-1-1 call from a male reporting that he had been shot. Officer Chandler Madore and the Van Buren Ambulance Service arrived on scene, assisted by the US Border Patrol, and provided emergency medical assistance to the injured man, identified as the homeowner, 65-year-old Ronald Cyr.

While on scene, officers discovered that the front door of the residence had been outfitted with a device designed to fire a handgun, should anyone attempt to enter the door. Other unknown devices were also discovered, alarming investigators to contact the Maine State Police Bomb Squad.

Following an extensive investigation that lasted into the early morning hours by the Maine State Police, the Maine State Police Bomb Squad and the Van Buren Police Department, it was determined that Cyr had been shot as the result of the unintentional discharge of one of his homemade devices.
***
Perhaps bull shit reporting/commentating will have some repercussions. 1st Runner Up - Tonight's Feel Good Story of The Day.

As Legal Insurrection readers are aware, President Trump spent his Thanksgiving in Afghanistan serving Thanksgiving dinner to our troops and personally thanking them for their service to our great country.

Meanwhile, over at Newsweek, one of their reporters published an article that claimed Trump would spend Thanksgiving "tweeting and golfing." The internet blew up over what was widely perceived as lazy/inaccurate and even biased reporting.

Apparently, Newsweek took notice because they have since let the reporter go.
***

She no longer needs to walk up hill to and from work. Tonight's Feel Good Story of The Day.

Adrianna Edwards walked 14 miles a day in order to get to work.

"I have bills to pay," Edwards told KTRK. "I've got to eat. You've got to do what you've got to do."

When a couple dining in the restuarant learned Edwards' story, they returned hours later with keys to a 2011 Nissan Sentra they had just purchased from a local car delearship.
***

Tonight's ONT has been brought to you by Holiday Decorators.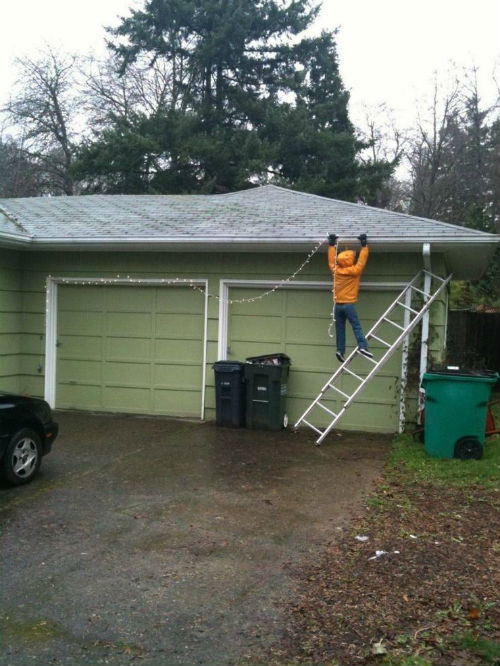 Notice: Posted with permission by the Ace Media Empire and AceCorp, LLC. ONT tips, loose change, drink tokens and burner phones to petmorons at gmail dot com.


posted by Misanthropic Humanitarian at
09:30 PM
|
Access Comments