« Monday Overnight Thread (11/25/19)
|
Main
|
Mid-Morning Art Thread »
November 26, 2019
The Morning Report - 11/26/19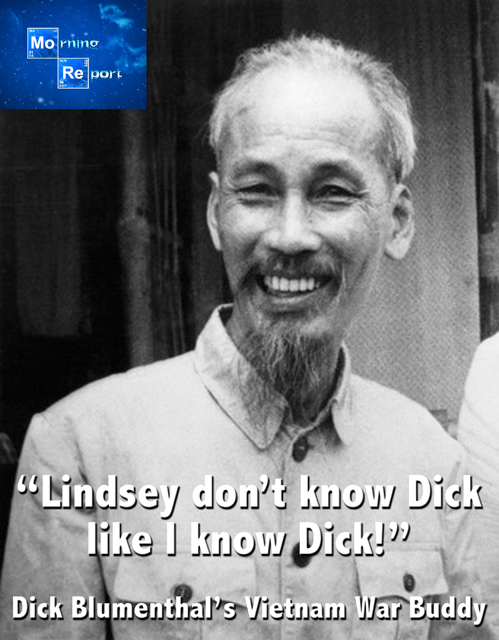 Good morning kids. Tuesday and we've got lots to unpack so let's get to it. First up in the shampeachment section, next stop for this madness is going to be the Judiciary Committee, where Schiff-for-Brains is set to send his impeachment report over to Jerry the Hutt Nadless some time after Thanksgiving. Protocol, IIRC, is for that committee to then determine if there is evidence for an impeachment vote to proceed in the House, which obviously has been pre-ordained. The big question is does Nancy Palsi really want to go through with this considering the polling as well as some doubt as to whether she actually has enough votes for this to go through (I believe the threshold is 220 or 230). If she she can't whip the votes, she's screwed. If she does and it moves to the Senate, she's equally screwed, no matter how she tries to spin it or blame the GOP. She and the Democrats have all but promised Trump's head on a pike since just past 9:30PM on November 8th, 2016 and to now not deliver on that, no matter what narrative she attempts to spin, will fracture that party completely. And it's already breaking apart into a number of factions, each more insanely Maosit than the other.
Considering the fact that Devin Nunes, Jim Jordan and their colleagues completely dismantled Schiff-for-Brains' witnesses despite him having complete control of the proceedings, if this comes to the Senate for a trial, all the criminality of the Bidens, Clinton, Obama and the conspirators of the coup to take out the President are going to be exposed for all the world to see. That is if the media doesn't black out the proceedings; I would not put it past them to do that, although that in itself would be a "tell." In any case, with the coming IG report as well as the findings from AG Barr and John Durham, the Left is going to do what they always do, which is projection. They'll claim the charges, if any, and the accusations are trumped up in order to deflect from the real criminality of Trump and his associates. Like everything else they have attempted and failed over the past three years and more, the public is not going to buy that, especially when actual indictments come down and people are charged with real crimes. But that assumes that that is going to happen, and I'm not getting my hopes up.

NOTE: The opinions expressed in some links may or may not reflect my own. I include them because of their relevance to the discussion of a particular issue.
ALSO: The Morning Report is cross-posted at CutJibNewsletter.com if you want to continue the conversation all day.
Follow us on Twitter: @CutJibNews


posted by at
07:26 AM
|
Access Comments