« Mid-Morning Art Thread
|
Main
|
It's All About Feelz »
November 27, 2019
The Morning Rant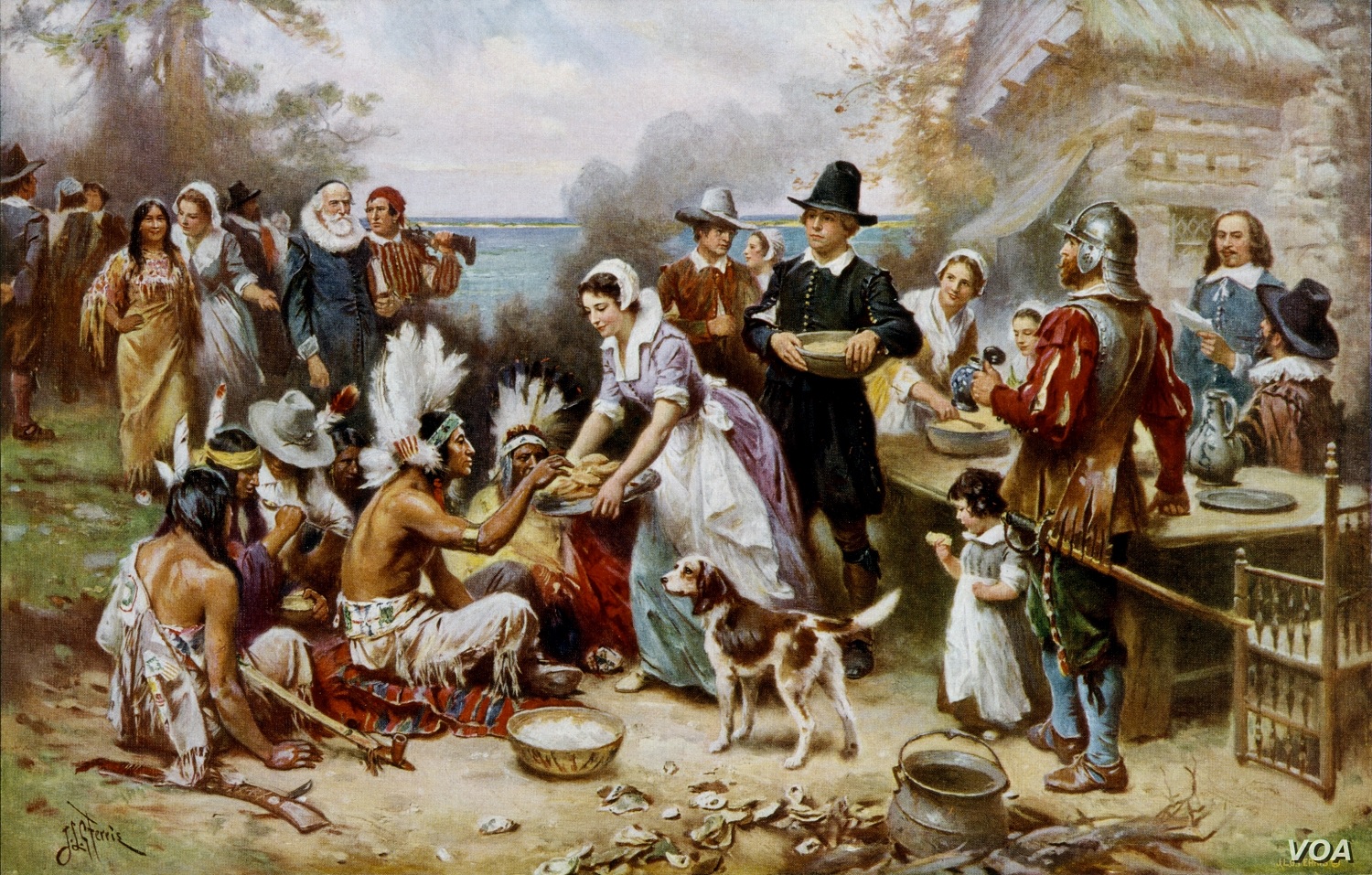 "The First Thanksgiving 1621," oil painting by Jean Leon Gerome Ferris, circa 1912-1915



(GP has the day off. It's in his contract.)
"Our harvest being gotten in, our governor sent four men on fowling, that so we might after a special manner rejoice together, after we had gathered the fruits of our labors; they four in one day killed as much fowl, as with a little help beside, served the company almost a week, at which time amongst other recreations, we exercised our arms, many of the Indians coming amongst us, and amongst the rest their greatest king Massasoit, with some ninety men, whom for three days we entertained and feasted, and they went out and killed five deer, which they brought to the plantation and bestowed on our Governor, and upon the Captain and others. And although it be not always so plentiful, as it was at this time with us, yet by the goodness of God, we are so far from want, that we often wish you partakers of our plenty."

--Edward Winslow

Gratitude
This might be a good time to reflect one the things we are grateful for. I'll go first:
I am grateful for Mrs. Muse, my beloved wife/lover/best friend who has loved me, put up with me, encouraged me, and stayed with me for nearly 35 years.
I am grateful to my parents for raising me in a stable home. They weren't the best parents, they had their problems, but ultimately, I know that they loved me, cared for me, got me started in life, and, when they passed in 2012, they left me a good inheritance.
I am grateful that even though I strugged with unemployment for the greater part of my working life, nevertheless Mrs. Muse and I were able to buy a house, put food on the table, raise a family, and through it all, we lacked for nothing.
I am grateful for my health. Despite the structural damage my body has sustained over the years, I can live my daily life with minimal assistance. I am not in any pain and I am not beset with any lingering or wasting diseases.
I am grateful that all of my children are doing well, are stable, and there is no family drama among any of us. And that our holiday seasons are truly joyous events.
And of course I am grateful for AoSHQ! I am grateful for all of you morons for helping me stay sane through these crazy years. Seriously, you're the best. I am grateful that I was able to meet some of you at the Yakima Mo-Me last May. I am grateful to ace for trusting me enough to post stuff on his blog while he's not around. I am grateful that it's sort of like a job, that is, I have regular content quotas I am expected to fill at certain times, and in this way I can remain active in retirement. Even though I enjoy writing for AoSHQ, I've never been what you might call a self-starter, so I am grateful for this external motivation, which is exactly what I need. It keeps my mind active and it's way better than watching TV all day long.
Last, but actually first, I am grateful to God for pulling me away from a self-destructive path and teaching me a better way to live, 40 years ago, when I was 22. All of these things listed here that I am grateful for, and many more besides, I possess because He is the one who gave them to me out of the richness of his abundant mercies.
I know some of you morons have difficult challenges in your lives, and I don't think there's anything I can say that won't sound like an empty platitude. So I offer the following article with the hope that you may derive some comfort from it: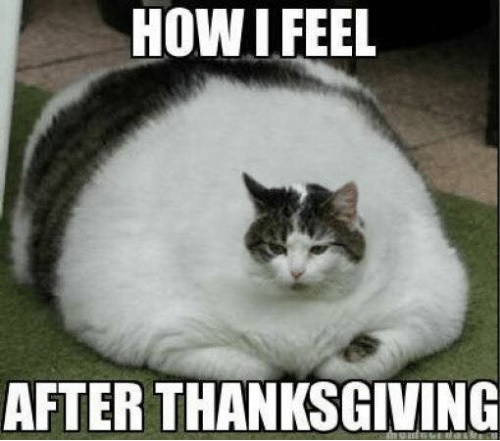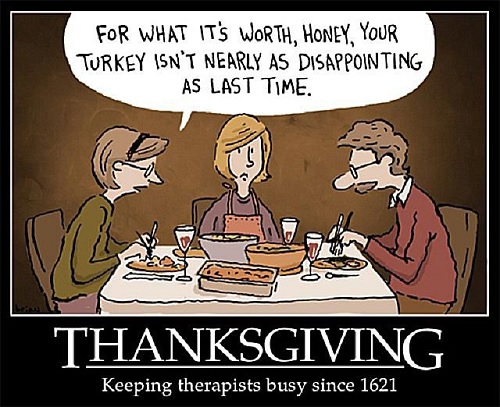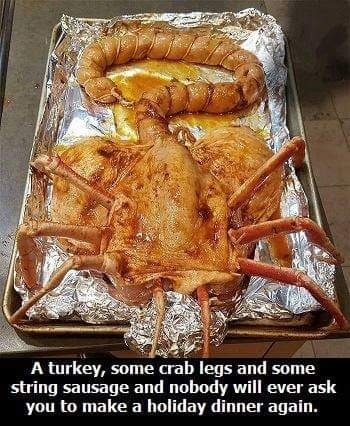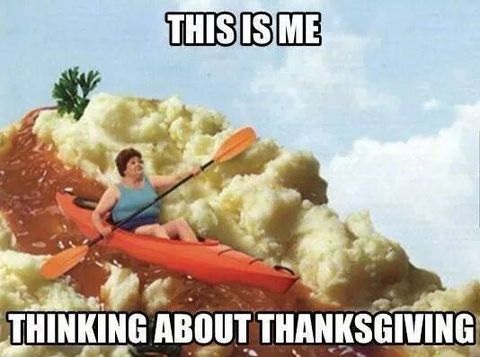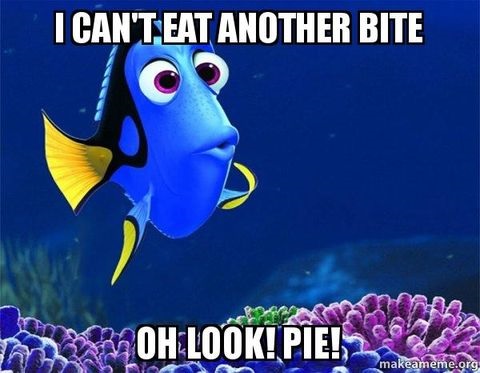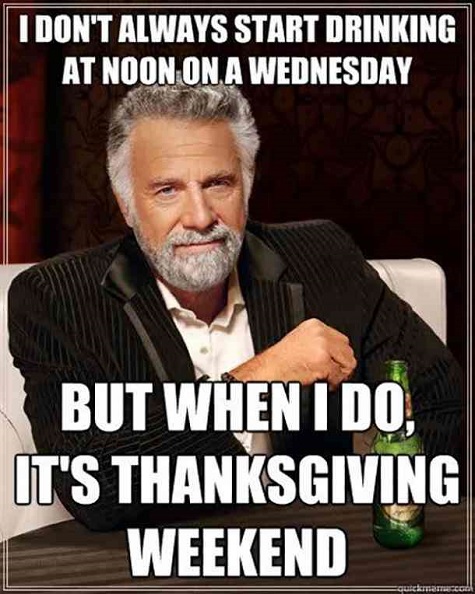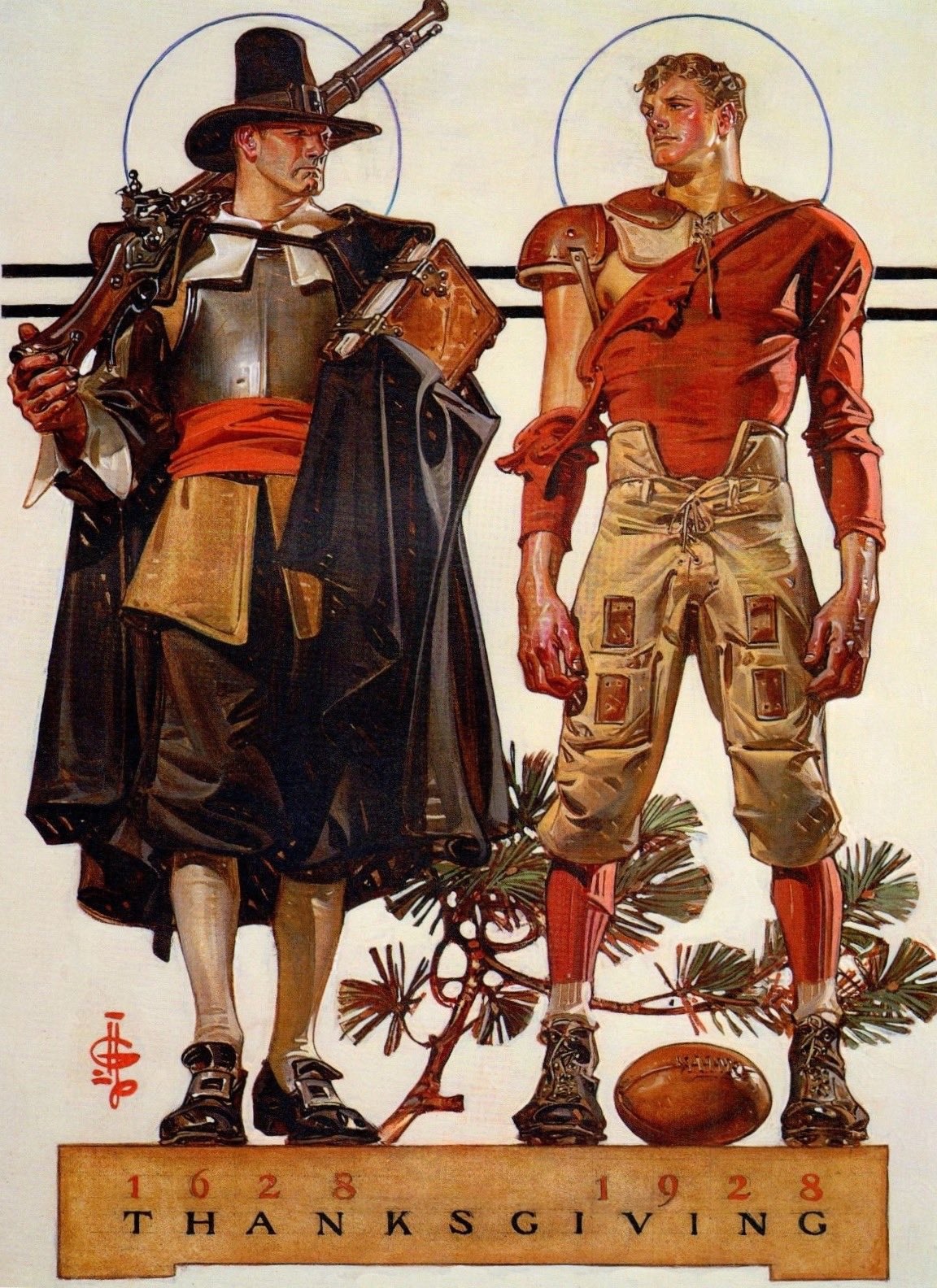 Sat. Evening Post Cover From 1928
(click for bigger version)


AoSHQ Weekly Prayer List
Please submit any prayer requests to me, "Annie's Stew" at apaslo atsign hotmail dot com), as I will be filling in for Fenelon Spoke on the prayer list, for the next 1-2 months while Fenelon recuperates. If you could include the words "prayer request" in the subject of the email, that will help me distinguish it from spam emails.
If you see a prayer request posted in a thread comment, please feel free to copy and paste it and email it to me.
Updates and new requests:

10/23 - HB requests prayers for "Tikvah" for healing from serious infection of diabetic foot wounds. (Update below, under Praise reports.)

10/24 - Cybersmythe requests prayers for his son, who is scheduled to have brain surgery on November 20 to ease his seizures.

10/30 - BW requests prayers for Officer Urbano Rodriguez Jr of the Denton Police Department in Texas. He was shot in the head and leg during a routine traffic stop. He is in critical but stable condition.

11/3 - Chique has offered to help rickl, who lives nearby and is dealing with cancer, if rickl could use any assistance. Rickl, if you are okay with that, please send me (Annie's Stew) your email address and I will pass it along to chique.

11/5 - Pooky and Pooky's girl have had a major setback in the process to become adoptive parents. Pooky's former therapist refused to sign the recommendation form, and now their social worker wants them to withdraw from the program. They ask for prayers as they try to figure out how to move forward.

11/18 - ibguy requests prayers for healing for Jenna, the daughter of a friend and colleague, a wonderful young mother with a very serious case of MS.

11/18 - ibguy also requests prayers for healing and a return to childhood for Elena, the grand-niece of a co-worker. Elena is a 2 ½ year old girl with serious cancer/tumor, who has been in a hospital most of her life.

11/18 - ibguy requests prayers for healing and direction for his mother-in-law, Marilyn, who is 86 years old and was in a bad car accident. Marilyn is transitioning from rehab to Assisted Living.

11/20 - JG asks for prayers for resolution of best friend's marriage troubles.

11/23 - TP asks for prayers for his neighbor (Karen) who suffered a major stroke while in treatment for lung cancer.

11/25 -ERF asks for prayers for his nephew, who has had a difficult life, to learn that there are family members who care and want to help him if he lets them. This morning, he lost his father in a house fire and his two dogs. About 9 years ago while he was in high school, he lost his mother (my wife's sister) to a lengthy battle with MS. They had lost their home due to medical bills and he has been a lost soul during high school and afterwards.

11/26 - Prayers for comfort for the family and friends of Rickl, at his passing from cancer.


Praise reports:

11/18 - Tikvah sends thanks for the prayers since 10/23 - her foot wounds have been healing nicely.


Requests for continued prayer:

For healing from cancer:

- OldDog'sinMo's wife, Slapweasel (also for an organ donor) and strength in caring for elderly parents with have memory and other issues, Cheribee, also Tami's daughter, Circa's brother,

- VNRedLeg, Scott M., Fox 2!'s friend, Mary Beth for healing from bladder cancer, Mother of a co-worker of Josephistan , Rickl-healing from cancer-he has an additional lesion and numbness in back area, Suzanne's friend Kevin-told that he has six months to live-is praying for a miracle.

- For Laura who has metastastic breast cancer and told she has 3 years to live. Flounder's MIL, continued healing from cancer.

9/25 - Update from VNRedLeg - "Still on Luprin for my cancer. 9 weeks of radiation begins in Dec. Next PSA and blood tests 1 Nov. In the meantime had surgery for a distal bicep tendon tear (R arm) and emergency eye surgery for vitreous hemorrhage (R eye). Very grateful for your prayers!"


Other continuing health issues and requested prayers for healing:

- Fixeupperupper's mothers-kidney function.

- Michelle's son- continued recovery from car accident.

- Sock-rat-eez, thanks that recovery is going really well, the medical guys have released me from treatment for the dangerous embolisms that occurred during my emergency surgery back in February, so the path is clear to the next step; the surgical team wants a colonoscopy to get a look at things in there before the reversal. Nothing scheduled yet, but hopefully soon.

- USNTakin and wife-he asked particularly that she have relief from pain, but strength and relief from pain for both of them.

- For Allison- in her 30's-for complete healing after a stroke after having a baby.

- For healing for Josephistan's mom who has difficulty with daily tasks and is anxious and withdrawn. Also strength for him caring for his mom as he is alone in doing this. Help in finding a caregiver. He also needs job help.

- Hrothgar's SIL, for diabetes related neuropathy.

- Poster ET going through a difficult time.

- Beltway Elite's mother-recovery while in recovery from stroke.

- Hrothgar's friend, a hospice counselor who needs healing after being affected by fumes from muriatic acid.

- Healing for Blaster's son who has issues with depression.

Job needs and concerns:

- Emperor County Boy asked for prayers for wisdom and guidance and direction in his job search and in other areas.

- Donna&&&& needs FT job in areas of expertise

- PDX Republican needs sedentary PT job.

- Insomniac has been in touch with a company about receiving some work in his field. Please continue to pray for him in this endeavor that this does indeed work out for him as there have been many false starts and dead ends.

- Anonymous poster needs prayers for more work and rough places made smooth.

Prayer for President Trump:

Dear Father in Heaven, please grant President Trump Your gift of the Holy Spirit to guide him in governing this country. May You protect him from the designs of the evil one and grant him strength and courage to persevere when the odds seem overwhelming to defeat him. Keep him close to You that he may fulfill Your Will for his presidency. Keep his family safe and bring this nation back to unity in You.

In Jesus' name we pray.

Amen.

Wednesdays are days in which mothers in the horde and anyone else says special prayers for children of horde members. Please include the grandchildren as well.
Please note: Prayer requests are generally removed after five weeks or so unless we receive an update.
This in NOT because we don't care; It's simply because of lack of space. Updates as well as thanks for answered prayer and new prayer requests are always welcome. Please feel free to copy requests which you see on the board and send them to apaslo@hotmail.com. I won't know unless someone tells me! Thank you and God bless!
Please remember the Prayer of St. Francis:
http://www.prayerguide.org.uk/stfrancis.htm


Today's Edition Of The Morning Rant Is Brought To You By Your First Serving: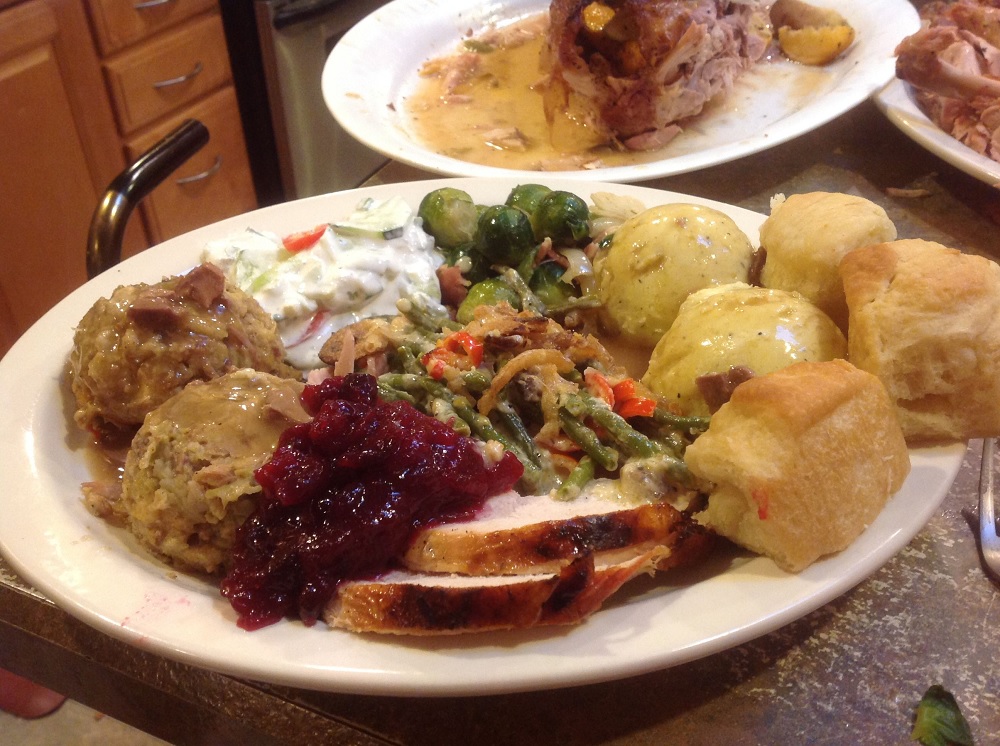 (Click for bigger serving)




posted by OregonMuse at
11:35 AM
|
Access Comments