« Citizen Beats Hell out of Pantifa Thug Blocking His Truck
|
Main
|
EMT 11/23/19 »
November 22, 2019
I Used Up All The Good Stuff Last Night ONT
Signs that your pharmacist hates you: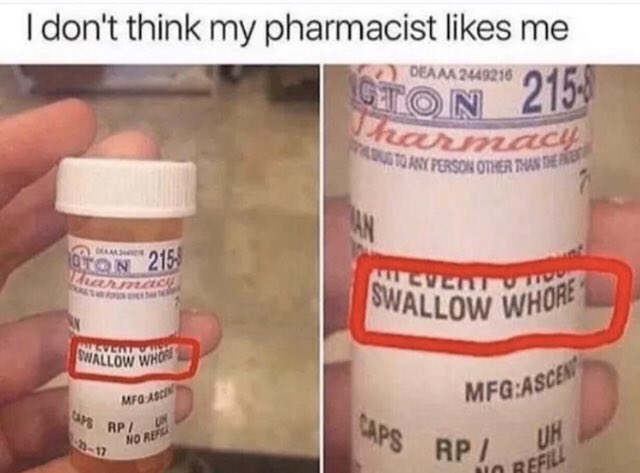 Pretty Neat

I thought this was pretty neat:

Seems like a bit of work, but it appears to be self contained and man-portable. Not sure how many rivers an urban bicyclist needs to cross, and you might have trouble finding calm water if you're out in the wild, but a neat idea anyway.

Parenting

Women can make children, but only men can make men
This is a great article that points out some facts that those on the left (the party of science) will refuse to acknowledge. I like
And I'm back. Sorry, was writing this when I got a call from a client and I had to go over a policy and take an application. This is open enrollment, my busy season. Now it's 9 and I better get on with the content, doncha think?
Anyhow, as I was saying, I like how the article doesn't shy away from the fact than men and women ARE fundamentally different and how this affects their development into adults. Good piece, I recommend it.

Guns
Uber Eats Driver Has Special Delivery For Armed Robber
This is one of those 2 million plus defensive gun uses that doesn't exist according to the gun grabbers.
Related: Chief judge says there have been no "horrible incidents" under his affordable bail program. These people might disagree, if they only they were still alive.
Not guns per se, but violent crime and how well the liberal release policies adopted by Chicago are working.

Friday Night Dance Party

Anyone remember the Nicholas Brothers? Before my time, obviously, but these guys were incredible. Here they are from the 1943 musical Stormy Weather dancing to Cab Calloway's Jumpin' Jive. I remember reading an interview with Gregory Hines (no slouch on the dance floor himself) where he said that if they were ever to make a film about the brothers, these scenes would require special effects because there was nobody in the world who could duplicate their moves live. Enjoy.

And just for fun:

In Case You Haven't Been Reading The Blog
And have missed Ace's comprehensive (if sarcastic and occasionally profane) coverage of the latest Deep State impeachment shenanigans, here's an excellent summation from CRB.

Hong Kong

Here's an interview with an American in Hong Kong who is there to provide first aid to victims as the protests pass through the riot stage and edge towards an outright insurrection.

'They're Willing to Die': What an American in Hong Kong Sees
I wish (and I'm not even kidding here) that we could transplant all of those Hongkongians here, they'd make excellent Americans, while at the same time replacing them with all of the wannabe Marxist trash we're stuck with, so they could live out their dreams of life under a Communist regime. Win/win.

Internecine Warfare
There's a lot of friction on the right at the moment, not just between the Never Trump and establishment faction and actual conservatives, but also between both and some of the racist micro groups attempting to latch on to the larger movement. Of course the Democrats, media and the NT/establishment (BIRM) factions attempt to tar conservatives with the brush of the later (as if 200 losers with tiki torches represented anything other than a non-chlorinated patch in the gene pool). This is by Charlie Kirk, founder of TPUSA.

She's A Witch!
120-year-old photo sparks Greta Thunberg conspiracy theories
Of course, everyone is missing the bigger horror. If that 120 year old picture from Yukon is really her, then it not only means that Greta Thunberg a time traveler or witch, worst of all it means she's Canadian! Quelle horreur!

History
20 Things You Didn't Know About... Neanderthals
16 Neanderthals were quite celver, but the structure of their brains argues against the ability to engage in advanced analytical thinking or higher intellect, traits still present in the geome that manifest themselves today primarily among Democrats and liberals
I may have made that up.
Miscellaneous Links
The Wildest Subway Passengers You've Ever Seen
Actually a really good article, it's a shame it's relegated to last link status. You should go read it.
Tonight's ONT brought to you by fucks, lack of: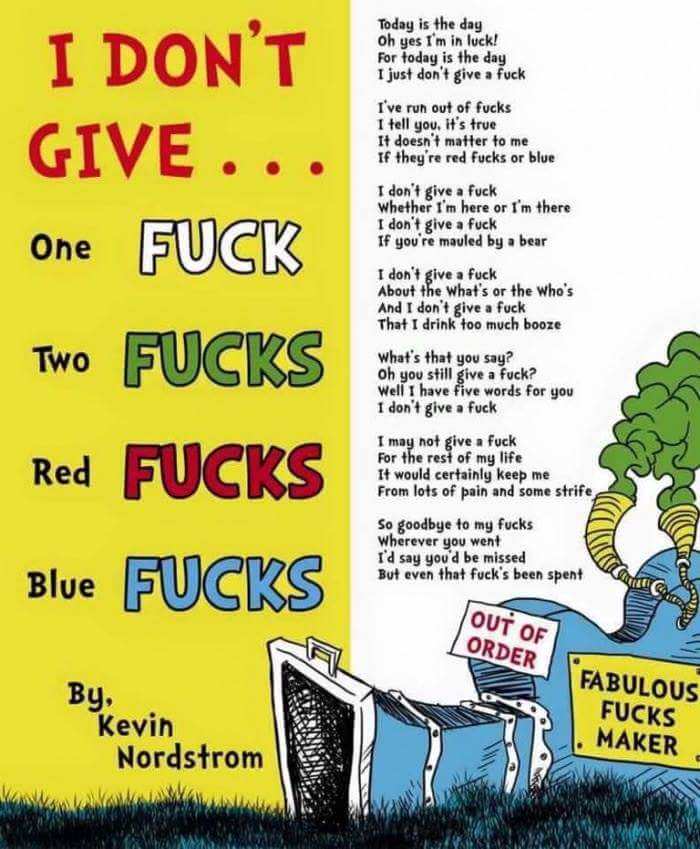 posted by WeirdDave at
10:03 PM
|
Access Comments