« Democrats' Mass Debate
|
Main
|
The Morning Report - 11/21/19 »
November 20, 2019
Wednesday Overnight Open Thread (11/20/19) I Forgot There Was A Debate Tonight Edition
***
THE QUOTES OF THE DAY

Quote I

"Almost everyone involved in public-policy debates agrees that it would be good if the federal government could collect more revenue without raising tax rates or reducing tax deductions or credits. It should be indisputable that investment to make sure all citizens meet their tax obligations is desirable."
The National Bureau of Economic
Research

Quote II

"You all seem to have forgotten that Jeffrey Epstein, the offense for which he was charged and for which he was imprisoned, was for soliciting prostitution from minors. That is not the same thing as pedophilia," Lady Colin Campbell

Quote III

"If we distribute a bunch of stuff that's frozen or from the refrigerator and cold, what are people going to do with it? Take it home and not have anywhere to put it?" Beth Stanton

Quote IV

We extend our deepest sympathies to the family of the pet involved in this incident. We take this matter very seriously and are working directly with those involved to determine the circumstances behind this event. Based on the outcome of our investigation, we will take the appropriate action." FedEx
***

Truth or fiction? The sad fact is that it is so believable.

First-term firebrand Representative Alexandria Ocasio-Cortez has come out in support of what many are calling obvious truth: "Einstein didn't kill himself."

"But I don't know why everyone's making such a big deal about it," Ocasio-Cortez said in a press conference. "I mean, like, he's been dead for over a thousand years right? Or was that Newton? I'm not good at history."

It's unclear whether AOC as the kids like to call her was aware that Einstein died at the Princeton Medical Center in 1955.
***

Let me get this straight. Gay, black, employed as an actor and act out a fake hate crime hoax and you're suing the City of Chicago? Big balls.

Via Fox News:

Jussie Smollett says the $10,000 he was mandated to pay after the criminal case against him was closed should prevent the city of Chicago from seeking reimbursement for the police investigation following his claim, back in January 2019, that he was a victim of a racist and homophobic attack.

Attorneys for the former "Empire" actor filed a response Tuesday to Chicago's lawsuit in federal court. They also filed a counterclaim against the city, saying Smollett was the victim of a malicious prosecution that caused humiliation and extreme distress.
***

The ACLU certainly doesn't know much about law. And knows less about science.
***

And once you control their healthcare, you can control them completely. Outrageous medical care in Great Britain. Or nothing to see here move along.

At least 42 babies and three mothers died at maternity wards covered by a single hospital trust due to a 'toxic' culture, a leaked report has claimed.

Children were also left with disabilities as a result of substandard care at Shrewsbury and Telford Hospital Trust in what could possibly be the largest maternity scandal in NHS history.

Staff at the trust routinely dismissed parents' concerns, were unkind and got dead babies' names wrong, according to the document seen by The Independent.

In one troubling case, parents were not told their baby's body had arrived back from the post-mortem examination, and it was left to decompose so badly the family never got to say goodbye properly.

The interim update report comes from an independent inquiry led by maternity expert Donna Ockenden, which was launched by former health secretary Jeremy Hunt in July 2017.
***

Dear Mummy I still want to be prince. Make the hullabaloo go away.
Prince Andrew was forced to quit royal duties last night after a dramatic intervention by the Queen and the Prince of Wales.

They took decisive action to contain the fall-out from the duke's disastrous TV interview about his friendship with a paedophile billionaire.

The interview triggered days of catastrophic headlines and caused a string of businesses and charities to desert him.

Following lengthy discussions with Charles, who is touring New Zealand, the Queen summoned Andrew to Buckingham Palace and told him to step down.

On the bright side he didn't tell certain members of the press #LearnToCode.
***

Nancy Pelosi explains..............

***
Not preaching, but.....There are reasons for leash laws. Australian woman beaten severely by a kangaroo.

A woman in Australia needed 25 stitches to her face and almost lost an eye after being mauled by a kangaroo while walking her dog.

The attack happened near a popular walking trail in the city of Wodonga, in the state of Victoria, according to CNN affiliate 9News. Dina, who declined to share her last name, let her pet dog off its leash and it began chasing a large male kangaroo — prompting her to try to intervene.

"I ran up the embankment to try and get my dog away but not realizing that I was only three or four meters behind the roo," Dina told 9News. "And that's when I sensed the roo was panicking, and thinking, 'I'm being attacked on all sides.'"

She turned around right as the kangaroo attacked her from behind, knocking her to the ground.
***

The DOJ has recently released a study. Four things in common that mass shooters share.

The stereotype of a mass shooter is a white male with a history of mental illness or domestic violence. While that may be anecdotally true, the largest single study of mass shooters ever funded by the U.S. government has found that nearly all mass shooters have four specific things in common.

A new Department of Justice-funded study of all mass shootings — killings of four or more people in a public place — since 1966 found that the shooters typically have an experience with childhood trauma, a personal crisis or specific grievance, and a "script" or examples that validate their feelings or provide a roadmap. And then there's the fourth thing: access to a firearm.
***

We are all Morons here and The ONT knows you won't be offended. Looking for the perfect Christmas gift for that young child? Here ya go.

A Nerf dart gun, ice cream-scented Nickelodeon slime and a plastic Power Rangers claw are among the toys topping a consumer safety group's list of worst toys for the holidays.

World Against Toys Causing Harm unveiled its annual list Tuesday at a Boston children's hospital.

A realistic toy machine gun, a "pogo trick board," a yeti teddy bear and a pull-along caterpillar toy for infants also made the list.

The Massachusetts nonprofit has been releasing the list for more than 40 years.

It says many of the products present choking, eye and other safety hazards frequently found in poorly designed toys. It also cites the products for having inconsistent and inadequate warnings labels.

The organization says the Nerf Ultra One gun, which is billed as firing soft darts up to 120 feet, shoots the projectiles with enough force to potentially cause eye injuries.
We aren't advocating for Irwin Mainway....................Yet.
***
The State of California does believe in walls. No more fleeing the State of California.

SACRAMENTO, CA—California's state government has announced it will agree to build a wall as President Trump has been pushing for, except this wall will keep people in, not out.


People trying to flee the socialist state in U-Hauls in search of a better life will be greeted with a large concrete structure running across all exits from the state. Modeled after the Berlin Wall, the structure will provide comfort and security to state legislators fearful of citizens fleeing for basic necessities like electricity, taxes less than 100%, and plastic straws and bags.

The rest of the country all pitched in for the wall, too, so Governor Newsom only needed to raise income taxes by a few percentage points to fund it.
***

If there is Karma. This guy might be a deserving candidate.

According to Aftonbladet, one of the largest daily newspapers in the Nordic countries, a biological male who was convicted of killing and butchering his ex-girlfriend has been approved to move to a woman's jail facility after claiming to be transgender.

In 2013, Kristoffer Johansson, who now goes by Kim Marie, was convicted of killing and cutting up his ex-girlfriend, Expressen reported last week. Johansson recently started a "gender correction" in prison, the outlet noted, citing Aftonbladet. He alerted authorities about alleged harassment following the "correction" and submitted a request to be transferred to an all-female jail. After initially receiving a rejection of the application, Johansson has now been approved to serve out the rest of his time in a woman-only facility.
***
I might live in the frozen tundra. But I don't see myself in Canada participating in the Hair Freezing Contest.
Now I'm well aware that there are some crazy contests around the world. People seem to love doing obscure things to showcase their talents or personalities. Sometimes people just enjoy throwing themselves out there into the world to find new friends and things to enjoy. I've heard of weird contests like extreme ironing, where contestants try to iron clothes in the craziest places such as underwater or even while jumping out of a plane. I've seen funny contests where people even try their best to replicate a pig's calls and snorts. Well I came across a contest in Canada that looks like a blast. I've never seen anything like it before and the conditions in Whitehorse, Yukon are just perfect for this unique contest. Because temperatures can reach – 22 degrees in the winter months, people tend to stay inside. Not these people though and they have a very good reason.

They are happy to go outside because they are competing in the annual Hair Freezing Contest of Whitehorse, Canada. This event is held every February when temperatures can reach below – 22 degrees. The well-below-freezing temps combined with a dip in the 104 degree hot springs makes for one unique contest. A hair freezing contest!

And in case you're wondering. I do have a full head of hair.
***
THE ONT MUSICAL INTERLUDE
&&&
***

Refrain from liquor, abstain from drugs and stay the hell away from the casino. Genius Award Winner.

Mayor Domenic Sarno's communications director tried to call the MGM casino's president via the FaceTime app at 3 a.m. while being detained by police after allegedly vandalizing a restaurant, including plucking lemons off a tree and hurling them through the kitchen and dining room.

Marian K. Sullivan, 27, of Springfield, pleaded not guilty to malicious destruction of property in Springfield District Court Monday morning, one day after Sarno issued a media advisory announcing that he placed Sullivan on paid administrative leave following her arrest.
***

Shop owner goes over and above the call of duty. Your lovable Cob wouldn't have. Tonight's Feel Good Story of The Day.

Nov. 19 (UPI) -- A New York state bagel store clerk is being hailed as a hero after taking a 7-hour round-trip drive to return a set of keys left behind by a customer.

Diana Chong said her husband kept the car running while she popped into Bagels 101 in Middle Island to grab some coffee.


"I took my keys because I use the Bally Rewards," Chong told WPVI-TV. "I come here every morning on my way to work. And then after that, I got my bagels. I went back in the car and we drove away."

Chong said it wasn't until arriving in Honesdale, Pa., that she realized she had left the keys 180 miles away at the bagel shop. The key ring includes the fob needed to start her family vehicle.
***

Tonight's ONT has been brought to you by Bad Ideas.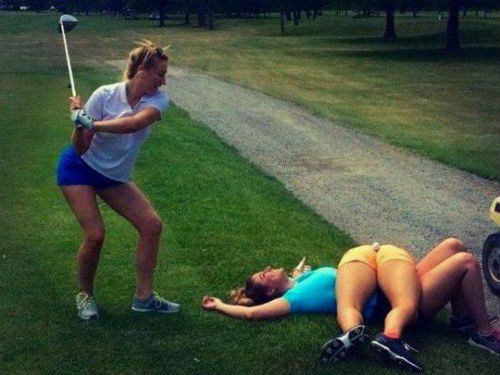 Notice: Posted with permission by the Ace Media Empire and AceCorp, LLC. ONT tips, loose change, drink tokens and burner phones to petmorons at gmail dot com. #LearnToCode Complaints? Send them to someone who cares.

posted by Misanthropic Humanitarian at
09:30 PM
|
Access Comments