« Saturday Morning Coffee Break
|
Main
|
Saturday Gardening And Puttering Thread, Nov. 23 [KT] »
November 23, 2019
Luxury without the guilt [KT]
Want to enter the bubble?
Happy Weekend before Thanksgiving! Got anything luxurious planned for the holidays? Hope you don't feel guilty about a little luxury. Maybe some nice little tradition, maybe something new? Because "luxury beliefs" are not a good substitute.
Luxury Beliefs
Rob Henderson in Quillette:
I was bewildered when I encountered a new social class at Yale four years ago: the luxury belief class. My confusion wasn't surprising given my unusual background. When I was two years old, my mother was addicted to drugs and my father abandoned us. I grew up in multiple foster homes, was then adopted into a series of broken homes, and then experienced a series of family tragedies. Later, after a few years in the military, I went to Yale on the GI Bill. On campus, I realized that luxury beliefs have become fashionable status symbols. Luxury beliefs are ideas and opinions that confer status on the rich at very little cost, while taking a toll on the lower class.

In the past, people displayed their membership of the upper class with their material accoutrements. But today, luxury goods are more affordable than before. And people are less likely to receive validation for the material items they display. This is a problem for the affluent, who still want to broadcast their high social position. But they have come up with a clever solution. The affluent have decoupled social status from goods, and re-attached it to beliefs.
The economist and social theorist Thomas Sowell once said that activism is "a way for useless people to feel important, even if the consequences of their activism are counterproductive for those they claim to be helping and damaging to the fabric of society as a whole." The same could be said for luxury beliefs. . . . A rich person flaunts her new belief. It then becomes fashionable among her peers, so she abandons it. Then a new stylish belief arises, while the old luxury belief trickles down the social hierarchy and wreaks havoc.
David Thompson has some further quotes in a post entitled, You Can't Afford My Radical Life. A sample:
Advocating for open borders and drug experimentation are good ways of advertising your membership of the elite because, thanks to your wealth and social connections, they will cost you less than me.

Unfortunately, the luxury beliefs of the upper class often trickle down and are adopted by people lower down the food chain, which means many of these beliefs end up causing social harm.

Take polyamory. I had a revealing conversation recently with a student at an elite university. He said that when he sets his Tinder radius to five miles, about half of the women, mostly other students, said they were "polyamorous" in their bios. Then, when he extended the radius to 15 miles to include the rest of the city and its outskirts, about half of the women were single mothers. The costs created by the luxury beliefs of the former are borne by the latter. Polyamory is the latest expression of sexual freedom championed by the affluent. They are in a better position to manage the complications of novel relationship arrangements. And if these relationships don't work out, they can recover thanks to their financial capability and social capital. The less fortunate suffer by adopting the beliefs of the upper class.
There are links to other posts on related themes.
There is a relationship here to the work of Charles Murray in Coming Apart. About the Quillette piece on Luxury Beliefs, he wrote:
My daughter's immigrant friend, asked during her dissertation defense why she had not dealt with the Marxist interpretation of her topic:

"I grew up in Eastern Europe during the Cold War. I do not indulge in recreational Marxism."
"Recreational Marxism." Heh.
Rob Henderson recognizes Murray's work:
Children living with both biological parents

Affluent families in 1960: 95%
Working class families in 1960: 95%

Affluent families in 2005: 85%
Working class families in 2005: 30%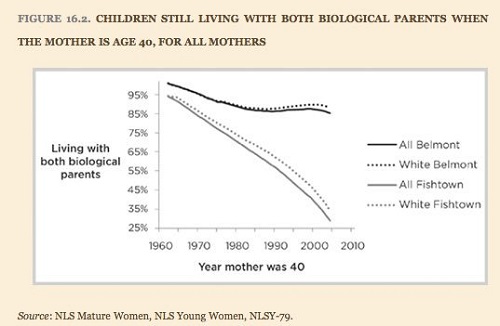 Music
A little Eastern European music. Franz Liszt was a Hungarian nationalist who lived outside of Hungary for most of his life. Made his living mostly as a pianist until he was persuaded to spend more time composing. Lived with women he wasn't married to and had some kids, but they seem to have been taken care of, not by him, necessarily. Considered the priesthood from time to time.
Video made using Blender.
Hope you have a nice weekend. With a little luxury. Maybe not after the style of Liszt.
This is the Thread before the Gardening Thread.
Serving your mid-day open thread needs

posted by Open Blogger at
11:24 AM
|
Access Comments