« Grassley Schedules Hearings with IG Horowitz on FISA Abuses for December 11, 2019
|
Main
|
The Morning Report - 11/19/19 »
November 18, 2019
Monday Overnight Open Thread (11/18/19)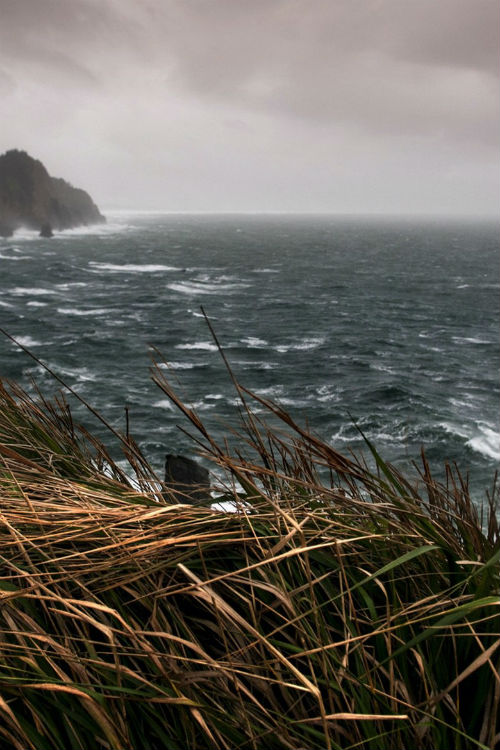 ***
THE QUOTES OF THE DAY

Quote I

Now that I'm all healed from the surgeries, I regret them. The result of the bottom surgery looks like a Frankenstein hack job at best, and that got me thinking critically about myself. I had turned myself into a plastic-surgery facsimile of a woman, but I knew I still wasn't one. I became (and to an extent, still feel) deeply depressed. Nathaniel (Last Name Withheld)

Quote II

"The industry as a whole is focused on creating a menu of CUAS sensor options that can be adapted to different use cases and price points," "As the threat outpaces government responsiveness and legislative decision making, drone threats and less conventional countermeasures will continue to be an issue."Christopher Williams, CEO of Citadel Defense Company

Quote III

"It was a convenient place to stay. I mean I've gone through this in my mind so many times. At the end of the day, with a benefit of all the hindsight that one can have, it was definitely the wrong thing to do.

"But at the time I felt it was the honourable and right thing to do and I admit fully that my judgement was probably coloured by my tendency to be too honourable but that's just the way it is."Prince Andrew

Quote IV

"When there is a tension, we want to make sure we're being clear. We think this is going to be helpful," Tassopoulos said of the company's decision to pull its support from the charities. "It's just the right thing to do: to be clear, caring, and supportive and do it in the community." Tim Tassopoulos
***

Does Burger King have the balls to say, "Fuck You Vegans". Time will tell.

(NEWSER) – Burger King has been hit with a class-action lawsuit arguing that the chain's Impossible Burger isn't the vegan sandwich it's advertised to be, because it's typically cooked on the same grills as meat. That means the Impossible comes with meat residue, which the menu doesn't mention, in at least some locations. Phillip Williams wants damages after ordering the vegan alternative in Atlanta, TMZ reports, and he wants the chain to cook vegan and meat burgers on separate grills. Burger King had revealed in fine print over the summer that all burgers would be grilled in the same broilers.

The suit was filed Monday in federal court in Florida, per the New York Post, which notes that the chain says in a footnote on its menu online, "For guests looking for a meat-free option, a non-broiler method of preparation is available upon request." A company spokesman declined to comment on the suit, which was filed on behalf of several other vegans. One customer tweeted that she asked for her Impossible Burger to be cooked in its own pan or grill only to be told, "We don't do that here." Another posted that a different location had agreed to cook separately. (McDonald's is testing its own meatless burger.

Phillip Williams must be a sad individual.
***
The first rule about fight club money laundering club is not to talk about money laundering club.

A Miami Professor Who Wrote the Book on International Drug Enterprises Just Got Arrested for Laundering Colombian Money
***

The truth is under the intake. H/T Hank Curmudgeon
***
She hasn't been in office that long and the sleaze is already dripping off of her.

ATLANTA – The two luxury GMC Denalis used to chauffeur Mayor Keisha Lance Bottoms around town were purchased for a combined $175,000 without the apparent authorization of Atlanta City Council. The city had designated the money for police vehicles used by patrol officers and detectives, reported AJC.

City Council approved $2.6 million for 91 new police vehicles in the summer of 2017. However, according to the AJC report, the Denalis for the mayor's use were not on the list of vehicles to be purchased in the approved ordinance.

Nevertheless, the city finance department used money for the Denalis from those funds after Bottoms was sworn into office in January, 2018. The AJC report did not include a response from the mayor's office.
***

A new cereal. Is it a Kaboom knock off? No it is Twinkies cereal.

If it's shaped like a golden sponge snack cake, and tastes like a golden sponge snack cake, it must be a golden sponge snack cake, right? Well, not this time. Post Consumer Brands and Hostess have just announced they are introducing a frickin' Twinkies cereal to grocery stores in December
***
***

There has to be a better way to earn $1,000.

A website is offering a "dream job" for a holiday-loving person looking to make $1,000 watching 24 Hallmark Christmas movies.

Centurylinkquote.com said the winning "Hallmark Dream Job" applicant will receive $1,000, a streaming service subscription and a "movie watching kit" including cookies, cocoa, a mini Christmas tree and some Hallmark merchandise.
***

This is an older clip, it is NSFW-Language but it still cracks me up. We need a good chuckle on a Monday.

***

Go ahead and click, trust me, it's safe. Pretty amazing.
***
I am not surprised or shocked. Tenured Ivy League prof endorses terrorism against Israel.

A tenured Columbia University professor endorsed terrorism in a speech given at the Palestine Center late last week.

"The Oslo Accords inaugurated this process of liquidating the Palestinian national struggle while the 'Deal of the Century' plans and hopes to conclude it," Professor Joseph Massad said. "The only thing standing in its way is the ongoing Palestinian resistance to Israel, settler colonialism and racism that continues inside Israel and Jerusalem, the West Bank, and Gaza; the ongoing Marches of Return in Gaza; and the armed-resistance of the Izz al-Din Qassam Brigades to Israeli invasions in Gaza."
***

Japan is confident in lithium ion batteries. Japanese have a battery powered submarine.
***

Former Vice President Joe "Paste Eatin'" Biden has found a group of people he won't pander to. It looks like Biden won't support legalization of marijuana.

Former Vice President Joe Biden says he is not prepared to support ending the federal ban on marijuana until science clarifies "whether or not it is a gateway drug." Taking him at his word, that means Biden, a leading contender for the 2020 Democratic presidential nomination, will never support marijuana legalization.

During a town hall in Las Vegas on Saturday, Biden said states should be free to legalize marijuana but once again reserved judgment about whether national prohibition should be repealed. "The truth of the matter is, there's not nearly been enough evidence that has been acquired as to whether or not it is a gateway drug," he said. "It's a debate, and I want a lot more before I legalize it nationally. I want to make sure we know a lot more about the science behind it….It is not irrational to do more scientific investigation to determine, which we have not done significantly enough, whether or not there are any things that relate to whether it's a gateway drug or not."

Speaking of Joe Biden and gateway drugs. What was Hunter Biden's gateway drug? Hypocrisy? His old man was his dealer.

Joe Biden, whose own kid somehow managed to avoid arrest and imprisonment for his cocaine habit in the Navy, is out condemning President Trump for pardoning a few military small fry whose draconian sentences didn't match the "crimes" they were convicted of.
***

What do George Conway and Hillary Clinton have in common? Other than fat and ugly? Neither would be where they are today without their spouse.

He's a man perhaps best known for trolling his wife and her boss on Twitter, to the endless delight of his new political allies, and now he's expanding his blast radius. Reacting to Rep. Elise Stefanik's (R-NY) aggressive questioning of witnesses and other tactics during the House Intelligence Committee's impeachment proceedings last week, George Conway decided to not only urge people to donate to her 2020 opponent, but to add a little bit of color commentary about Stefanik herself, for good measure:
***

Special snowflakes set down the smart phone. And find a whole new world out there.

GARDEN CITY, N.Y. (CBSNewYork) – They survived!

Nearly two dozen Adelphi University students made it a full week without their cell phones!

As CBS2 first told you last week, it was part of a college course intended to break the powerful addiction of smartphones.


CBS2's Carolyn Gusoff went back on Thursday as students were reunited with their beloved mobile devices.
***
THE ONT MUSICAL INTERLUDE
On this day: November 18, 1972 - Danny Whitten
Singer, songwriter Danny Whitten died of a drug overdose aged 29. He was a member of Neil Young's Crazy Horse and writer of 'I Don't Wanna Talk About It', covered by Rod Stewart, Rita Coolidge and Everything But The Girl. The Neil Young song 'The Needle and the Damage Done' was written about Whitten's heroin use (before he died of an overdose). via thisdayinmusic.com
&&&
On this day: November 18, 2017
Australian musician and songwriter Malcolm Young died age 64. Young was best known as a co-founder, rhythm guitarist, backing vocalist and songwriter for AC/DC. Except for a brief absence in 1988, he was with the band from its November 1973 beginning until retiring permanently in 2014. Young was born in 1953 in Glasgow before his family emigrated to Australia when he was 10. His family confirmed he was suffering from dementia in 2014. via thisdayinmusic.com
***

Oh no, not the hose. Genius Award Winners - 1st Runner Up

A couple have admitted common assault on their neighbour by turning a hosepipe on him in a long-running dispute.

Barry and Hellynne Lee, both aged 72, sprayed Harold Burrows with water as he was clearing up debris that washed into his garden from their pathway in June.

Magistrates at Llandudno, Conwy county, were shown footage of the incident which Mr Burrows had caught on camera.

The couple were given a 12-month conditional discharge.

They were also each ordered to pay £170 costs.
When do the British impose hose control?
***
But. But, but you looked like a deer. Genius Award Winner.

IONIA COUNTY, MI – A hunter was seriously wounded Saturday, Nov. 16, when he was accidentally shot by his brother.

The victim, a 28-year-old Lowell man, was airlifted from the scene in Ionia County. His brother, a 29-year-old Saranac man, told police he accidentally shot his brother with a muzzle-loader rifle thinking he was shooting at a deer that had been wounded.

Sheriff's deputies and Saranac firefighters were dispatched around 5:30 p.m. to a field near Bell Road and West Grand River Avenue in Boston Township where the hunter had been shot.
***

Unlike the siblings above, these parents should be proud of their daughters. Tonight's Feel Good Story of The Day.

Two Sisters Raise More Than $5,000 To Buy Thanksgiving Meals For Families In Need


For the third year in a row, two sisters in North Carolina are raising money to provide meals for families that can't afford a Thanksgiving dinner.
***
Weekly commenter stats for week of 11-18-2019

Top 10 commenters:
1 [571 comments] 'Jane D'oh' [80.15 posts/day]
2 [571 comments] 'garrett'
3 [525 comments] 'TheJamesMadison, Just All about the Billy Wilder movies'
4 [393 comments] 'Insomniac'
5 [379 comments] 'rickb223'
6 [344 comments] 'Tom Servo'
7 [344 comments] 'Village Idiot's Apprentice'
8 [333 comments] 'Yudhishthira's Dice'
9 [321 comments] 'Sponge'
10 [319 comments] 'Easy Andy'
Top 10 sockpuppeteers:
1 [100 names] 'Miklos, pAyong wit encrypted AppleChinaPay' [14.04 unique names/day]
2 [51 names] 'freaked'
3 [40 names] 'No, not that person, the other person. Over there. '
4 [37 names] 'Masha Potatovich'
5 [36 names] 'Axeman'
6 [33 names] 'Count de Monet'
7 [31 names] 'Duncanthrax The Austere'
8 [29 names] 'Mike Hammer, etc., etc.'
9 [23 names] 'Cicero (@cicero)'
10 [22 names] 'LeftCoast Dawg'
***

Tonight's ONT has been brought to you by Hedge Trimmers.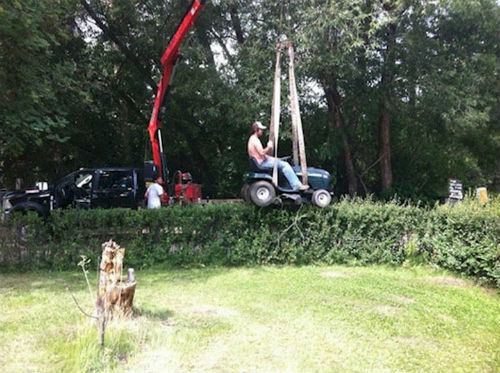 Notice: Posted with permission by the Ace Media Empire and AceCorp, LLC. The views expressed do not reflect those of the boss, advertisers, staff and management.

posted by Misanthropic Humanitarian at
10:00 PM
|
Access Comments