« Donors to Andy Ngo's Medical Fund Doxxed by Antifa
|
Main
|
EMT 11/16/19 »
November 15, 2019
My Country 'tis Of Thee, Sweet Land Of ONT, Of Thee I Sing
Good evening, and welcome to Friday night.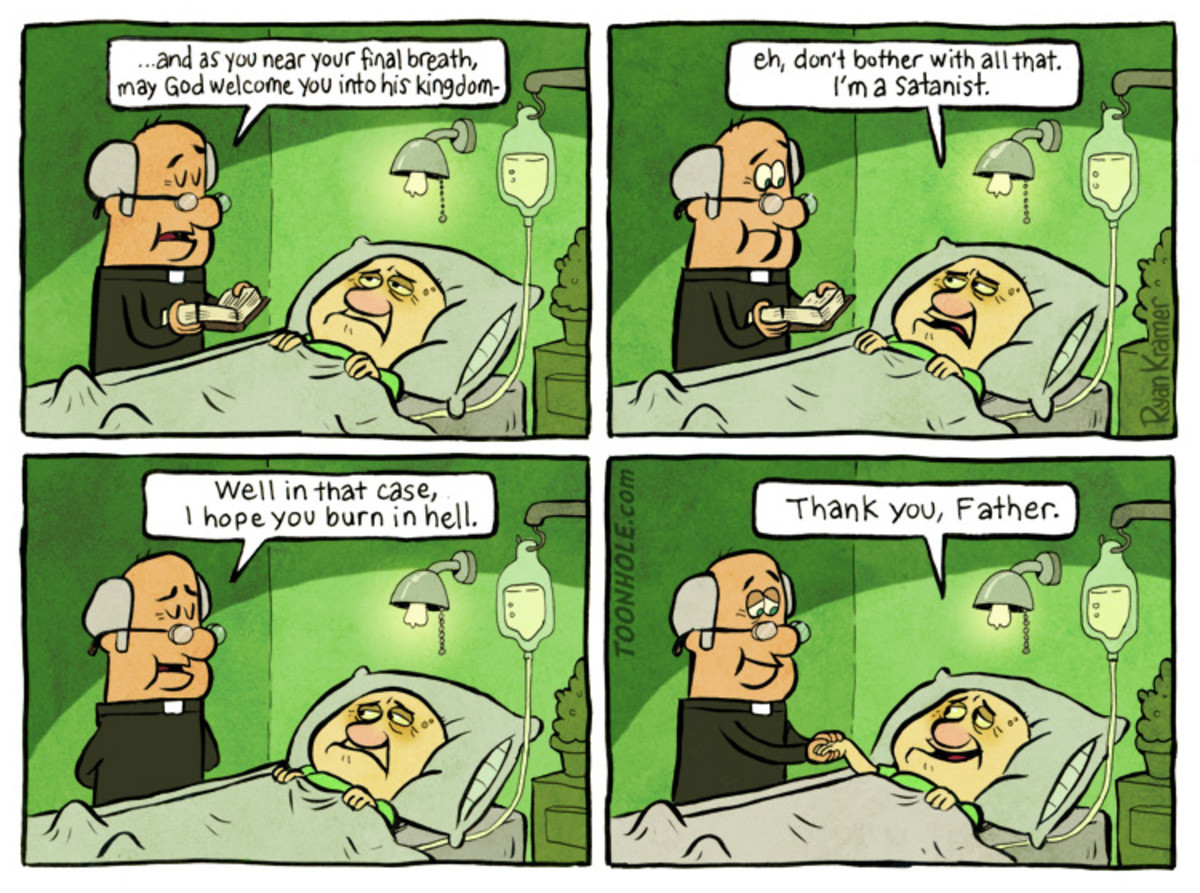 Waffles In The News
A Waffle House worker was left working alone — so customers jumped in to help
This happened in real America, Alabama to be precise. I am seriously about this close ----[ ]---- to packing up and moving to North Dakota. Does anyone know what the laws in ND are regarding firing weapons on your own property? How much land do you have to own before you can put a personal shooting range on it? (I could see myself living someplace like this. Now the reality is that we probably won't move until Little is done high school, but after that, I'm planting a big ole' GTT sign in the front yard)
Demon of Envy This is pretty funny if you follow hockey – more specifically hockey fandom.

Seaking of Hockey

Don Cherry got fired this week, for the egregious crime of...well, see for yourself
That's right. For the crime of suggesting that people who have immigrated to Canada should show respect for Canada's war dead, the living legend was fired.

Naturally the leftists were doing handsprings of joy over claiming the scalp (oh, can I say that? Or is it offensive to Indians First Nations People?) of an old man who loves his country. Funny thing is, many of the same people vigorously defended Prime Minister Blackface. Odd, that.
Related: The Show-Trial Rhetoric That Took Down a Charter-School Founder

Amusement Break!
Anyone care for a "ride"?

History Minute
You think you know all there is to know about New England? Think again. Click to learn about the New England you didn't know.
The thread is worth a click through, lots of details including pictures of the ammo in question.
Frightful Realities of the Civil War
About 2% of all Americans living at the time lost their lives in service to their countries. If CWII comes about, and has a similar casualty rate, that would be six and a half million people.
Italian Fascism in Maturity D'Amato discusses the rule of the Fascist Party in Italy and draws parallels to American politics.

And finally: 9 Reasons to Thank the USSR: How We Got the Cold War Wrong
#5: THE REAL MENACE: Joseph McCarthy barely believed a word he said and found zero communists in government roles.
The Venona project would like a word.

Guy's got a book coming out on the subject, it should be a big hit with the Tankies. I can't wait to not buy it and I really can't wait to not read it. Although I have to say, he really missed the boat by not publishing his article in the New York Times. That's the traditional venue for pro-Soviet propaganda.

Musical Interlude
I introduced the ONT to Mary Prankster a few years back. It was hard to limit myself to just 3 songs, her whole catalog is great. Tits and Whiskey, Mercyfuck, Punk Rock Heaven... I could go on and on. In my opinion, she's the most gifted lyricist to come out of the Baltimore area since Frank Zappa.
Anyhow, she's mostly retired now, but she'll be doing 2 shows in the area at the end of this month for Pranksgiving. I already have tickets for the second show, but Moron Furious George has two tickets to the show at the Ottobar in Baltimore on the 29th. Sadly, he can't make it, and he'd love for them to go to a fellow Moron. If anyone is interested, email me (my nic at gee, mail!) and I'll put the two of you in contact.

Politics

If Michael Doran Were on Wall Street, He'd Be a Billionaire Excellent article about the cost of being right in DC.
When asked to describe his approach to foreign policy, he insists it's just good, old-fashioned realism.

"It's foreign policy realism based on states and their interests," he said. "It's what realism would look like if the people who call themselves realists were actually true to the intellectual principles that they claim to espouse."

Instead, he continued, too many of these people, under the sway of progressive politics, turned to moralism instead. "Progressivism," he said, "is a modernist Protestant utopianism that believes in the perfectibility of mankind and believes the U.S. should be the vanguard bringing about the perfection of humanity. Trump revealed to us that much of the foreign policy elite on the right is simply the muscular wing of this progressivism. So traditional ideas going all the way back to Thucydides about how states should protect their interests are discarded, and a call for prudence is very easily depicted as a debased, immoral position."


Read the whole thing.
Robert Mueller mum on FBI scandal in Boston This is not Mueller's first rodeo with an organized criminal enterprise.

Public Service Announcment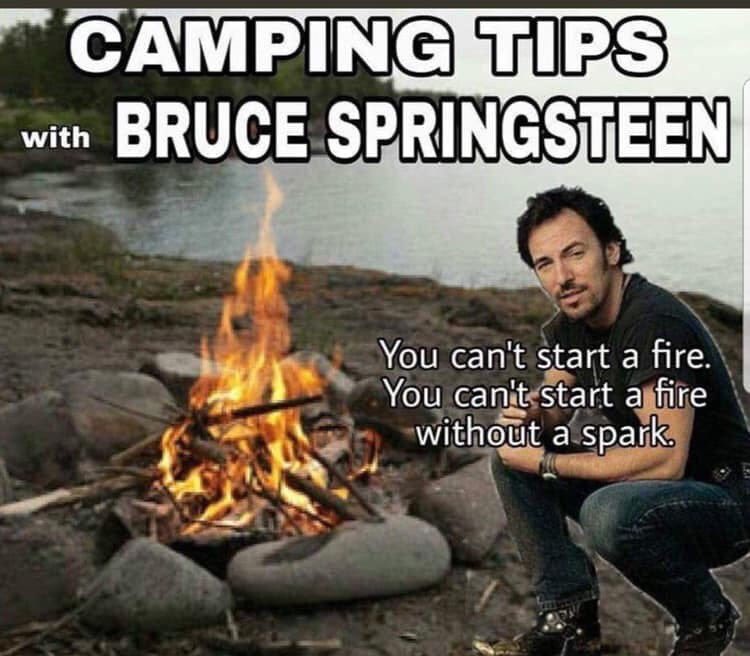 Good News, Everybody!
Pregnant Florida mom uses AR-15 to kill home intruder
Well done, ma'am. The little one's going to have one hell of a mother, that's for sure.

Tonight's ONT brought to you by The American Revolution: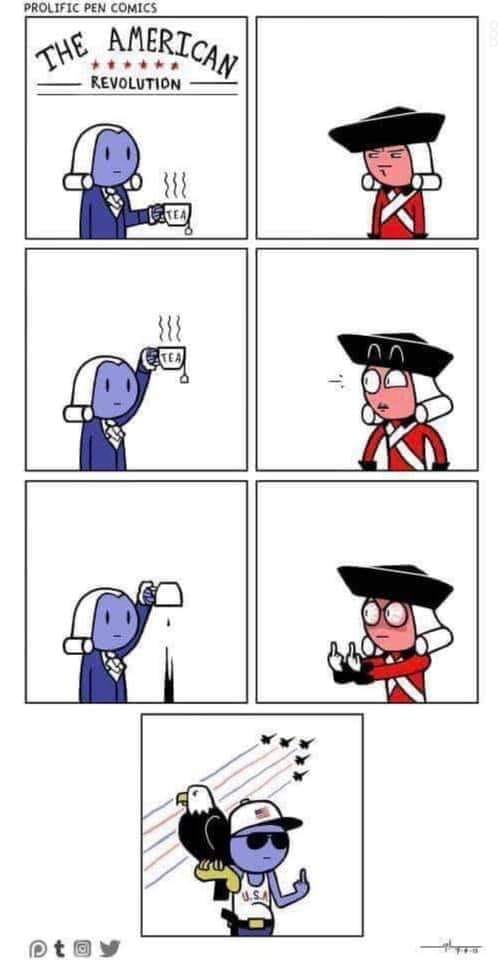 The Yahoo Group says "America, fuck yeah!"


posted by WeirdDave at
09:39 PM
|
Access Comments