« The Occasional Fishing, Hunting, Rugged Outdoors Thread, Prometheus Edition [Bandersnatch]
|
Main
|
EMT 11/17/19 »
November 16, 2019
Saturday Overnight Open Thread (11/16/19)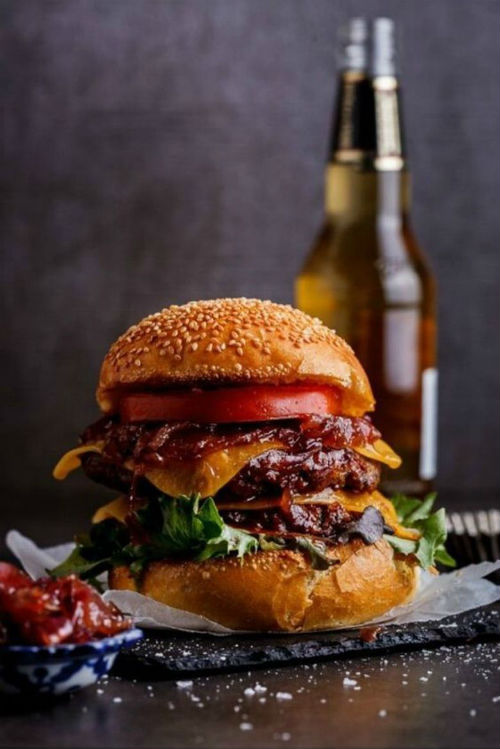 ***
The Saturday Night Joke
A Southern lady was visiting an acquaintance, and the acquaintance was taking great delight in showing off her many treasures.
"Why, this grand house was given to me by my husband as a wedding gift."
Lady: "How nice."
"And that Mercedes out front, that was an anniversary gift from my husband."
Lady: "How nice."
"And this 5-carat diamond ring, that was given to me by my husband when our first child was born."
Lady: "How nice."
"And these emerald and diamond earrings were a gift from my husband when our second child was born."
Lady: "How nice."
"And what did your husband give you?"
Lady: "Why, he gave me etiquette lessons, so I could learn to say 'how nice,' instead of 'fuck you'."H/T Legally Sufficient
***
Thomas Edison Invented A Supernatural 'Telephone' That Still Stumps Scientists Today"

You and a few friends decide to make the evening a little extra spooky by pulling out a Ouija board and trying to "contact the dead." Your hands move as the planchette glides across the board, slowly spelling out… your name! You cry out in fright, but your friends burst out laughing: it was all just a trick. You begin laughing too, red-faced for having fallen for it — after all, only kids believe in ghosts… right?

Believe it or not, two of history's brightest minds were actually dedicated ghost hunters, convinced of the presence of specters within our physical world. To that end, these men built tools to contact such spirits — and the messages that returned from the other side are enough to make anyone's hair stand on end.
***

Michigan hunters save their prey from death. H/T Clutch
***
Everything you wanted to know about Play-doh.
***
Move over Smithsonian Institution, Washington, D.C., Le Louvre, Paris, France andt he Acropolis Museum, Athens. Now there is the Muff Busters.

In a bright indoor space in Camden's Stables Market, a giant tampon is flanked by giant menstrual cups. Illustrations of female genitalia are dotted around the walls and some underwear is in a glass case.

This is the world's first vagina museum dedicated to gynaecological anatomy, which opens this weekend in north-west London.

The museum exists thanks to a public fundraising drive, with more than 1,000 people collectively donating almost £50,000. The director, Florence Schechter, says her motivation behind setting up the space was simple. "I discovered there was a penis museum in Iceland but no vagina equivalent anywhere else so I decided to make one," she says.
***
Do you know someone who is young and thinking about college? Here is your oppurtunity to help them out.

As tuition costs soar, more students and their families are asking themselves if college is still worth it.

Some experts say the value of a bachelor's degree is fading. Starting salaries for new college graduates have grown less than 1% over the past two years, remaining at around $50,000.

Worse yet: A decade after leaving school, more than 1 in 5 graduates are working in a job that doesn't even require a degree.
***

https://www.aei.org/economics/maps-of-american-restaurant-quality/
***

Nerves of steel and quick thinking.
***
THE ONT MUSICAL INTERLUDE

A good COB theme song..............
***
You can't stick something in crazy as there is no room. Genius Award Winner.

ST. LUCIE COUNTY — It took X-rays, a CT scan and a doctor, but sheriff's investigators apparently solved the mystery of the groin.

The case began Oct. 15 at the St. Lucie County jail as a 33-year-old Vero Beach woman was in the facility's booking/intake area, an affidavit states.

Asked whether she had drugs or contraband, the woman said, "No."
***

Tonight's ONT has been brought to you by Public Transportation.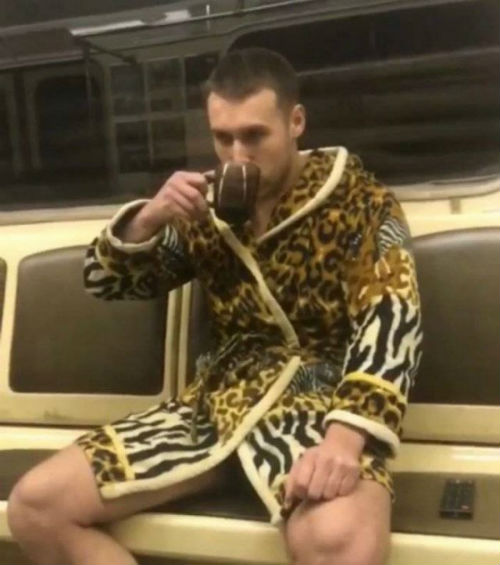 Notice: The ONT is a subsidiary of the Ace Media Empire and AceCorp, LLC. All rights reserved. Yeah right.


posted by Misanthropic Humanitarian at
10:00 PM
|
Access Comments