« Saturday Gardening Thread, International Edition [KT]
|
Main
|
Saturday Afternoon Chess Thread 11-16-2019 »
November 16, 2019
Ace of Spades Pet Thread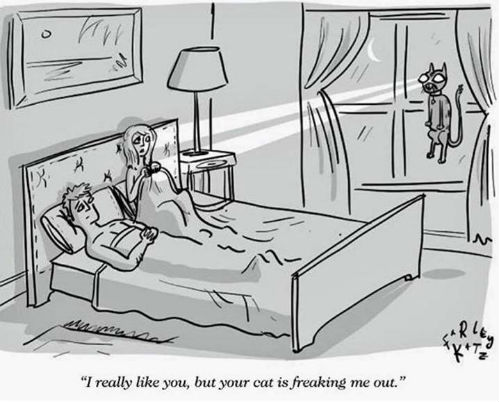 H/T Legally Sufficient
***

Good afternoon Morons, Lurkers and Pets. Thank you for cruising to the almost world famous Ace of Spades Pet Thread. Kick back for a couple of hours and enjoy the world of pets.

The Ace of Spades Pet Thread attempts to stay away from current events and politics. However once in awhile a funny meme finds it way here. Thanks to Bitter Clinger for the following: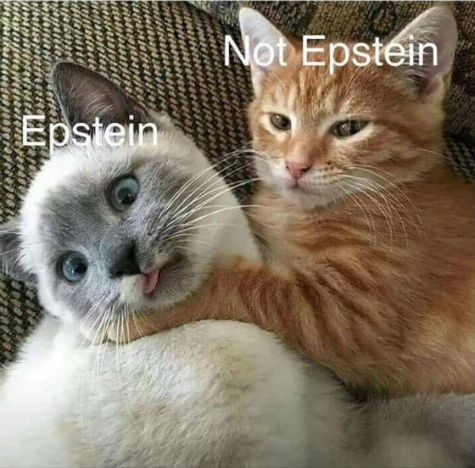 ***
A Little of This. A Little of That.
Are these the best dog movies ever?
***
***
Are there dogs which flunk out of guide school? Yes and here is what happens to them. Quite the story.
***

Is that a rocket? Is that a squirrel? Nope, it's a cat with a fluffy tail. H/T Shibumi
***
"The Power of the Dog"

There is sorrow enough in the natural way
From men and women to fill our day;
And when we are certain of sorrow in store,
Why do we always arrange for more?
Brothers and Sisters, I bid you beware
Of giving your heart to a dog to tear.

Buy a pup and your money will buy
Love unflinching that cannot lie --
Perfect passion and worship fed
By a kick in the ribs or a pat on the head.
Nevertheless it is hardly fair
To risk your heart for a dog to tear.

When the fourteen years which Nature permits
Are closing in asthma, or tumour, or fits,
And the vet's unspoken prescription runs
To lethal chambers or loaded guns,
Then you will find -- it's your own affair --
But . . . you've given your heart to a dog to tear.

When the body that lived at your single will,
With its whimper of welcome, is stilled (how still!)
When the spirit hat answered your every mood
Is gone -- wherever it goes -- for good,
You will discover how much you care,
And will give your heart to a dog to tear.

We've sorrow enough in the natural way,
When it comes to burying Christian clay.
Our loves are not given, but only lent,
At compound interest of cent per cent.
Though it is not always the case, I believe,
That the longer we've kept'em, the more do we grieve;

For, when debts are payable, right or wrong,
A short-time loan is as bad as a long --
So why in -- Heaven (before we are there)
Should we give our hearts to a dog to tear?
-Rudyard Kipling
H/T Hrothgar

Spot on.
***
Meet The PetMorons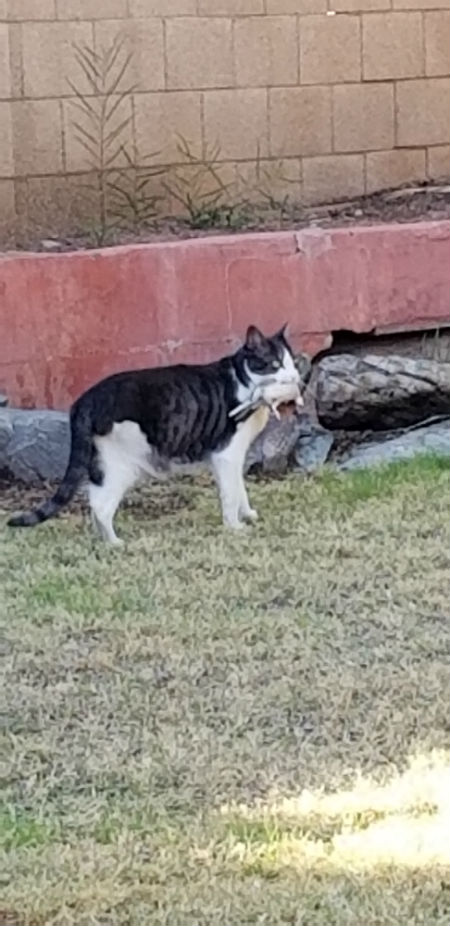 This spring I vented on a Pet Thread that some asshole shot my 4 year-old cat, Bubbles, and his right leg was amputated.

He seems to have recovered. Bandwidth does not permit the video of pacing, looking for a quiet spot, running inside through the cat door into a bedroom and killing the bird while using my shoes as a trap. Always lovely to clean up, but he was really proud of himself. -Carpe Manana, an original lurker and infrequent commenter
Shooting someone's pet is about as low as a piece of human scum gets. So happy to hear that Bubbles has adjusted to being a 3 legged cat.
***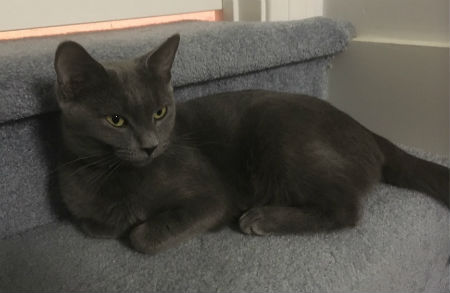 Dear Mis. Hum.,

Here is a photo of Tobi, who is a Russian Blue. They're supposed to be hypoallergenic. I am still gathering emprirical evidence of that.

Cheers,
GolfBoy
Well GolfBoy, keep us posted on all of that scientific research you are doing. Tobi sure has a regal appearance. Thanks for your submission.
***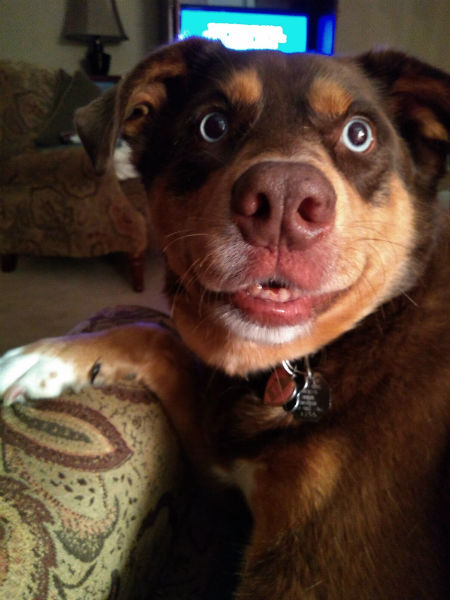 Long time lurker and have enjoyed the weekly pet thread. It's amazing how these animals burrow into our hearts.
This is Dora our Husky mix. She is our 60lb lap dog wondering why I quit scratching her while watching Jeopardy.
She is a mutt and a rescue dog I found while working in NC.
Never could understand why the good Lord sent me to NC when ATL construction was booming.
But it all make sense now.
Had to get Dora.
The Lord does things in mysterious ways at times. 60# lap dog is impressive. She looks like she is a fun dog. Sounds like the rescue was mutual. Thanks!
***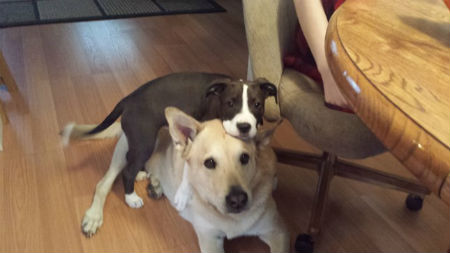 Longtime lurker. Love Ace of Spades and the pet thread. These useless doggo's are accidental family. Neither were chosen but they wormed their way into our hearts anyway. Bella the pittie is the newest to the family, complements of our son who failed to launch. The big eared guy is Koda, hard to say no to a little girl that wanted a pony and settled for him. He is and always will be the comic relief around our house. They make my life better and that's all that matters. Koda was there for me after my Dad died and made it his mission to bring me out of the sadness that engulfed me. They both make everyday worth the trouble.
From the look of those two angels it is easy to see how they wormed their way into your hearts. Wonderful story and pets. Thanks for sharing.
***

Another Saturday, another great group of PetMorons and their humans! Thank you so much for making this thread work.
If you have something to share please forward your story, link, photo, etc. to us here at petmorons at gmail dot com.
Have a great week!!!

posted by Misanthropic Humanitarian at
03:00 PM
|
Access Comments