« Tuesday Overnight Open Thread (11/5/19)
|
Main
|
Mid-Morning Art Thread [Kris] »
November 06, 2019
The Morning Report - 11/6/19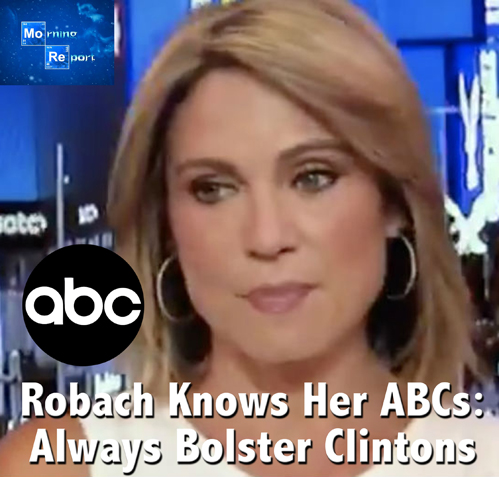 Good morning kids. Midweek and the results from the off-year elections are in. The big story revolves around the key race for governor of Kentucky and Democrat Greg Beshear is ahead of Matt Bevin by a thin margin, roughly 4,000 votes or 0.3%. Of course, as the Democrats race to stuff 10 or 20,000 more ballots into the trunk of Al Franken's Buick LeSabre, Beshear is declaring victory, but Bevin as of this morning has yet to concede. Oddly enough, Kentucky has elected its first black attorney general, who just happens to be a Republican. Congratulations to Daniel Cameron and vayr-ge-hargit to Nazi collaborator George Soros and his AG project.
Elsewhere, the other big story is Democrats taking control of both houses of the Virginia legislature for the first time in decades. With all the locust carpetbaggers escaping from blue state shit holes, as well as the creeping socialist-sharia from DC infecting the surrounding counties, perhaps the die had been cast. But the fact that the GOP did not have a candidate in fully one quarter of the races is inexcusable.
Also of note in the plus column, Republican Tate Evers has won the gubernatorial race in Mississippi and Washington State voters narrowly rejected a ballot initiative to reinstate affirmative action after a 20-year ban. On the down side, New York City overwhelmingly enacts "ranked voting," which all but legalizes election rigging. Can't seem to find any results for some of the other races, so stay tuned.
Now on to our regularly scheduled meshugas...


IMPEACHMENT FOLLIES
It certainly looks like the completely lawless effort to remove President Trump from office via impeachment is turning into yet another flop for the Dems. Despite Adam Schiff-for-Brains having Soviet-like absolute control over the entire process, all of his alleged witnesses, whistleblowers and perjurers are having their testimony debunked in almost real time either by documented evidence such as the all-important transcript of the phone call between Trump and Ukie prexy Zelensky, or other witnesses who are simply spitting out the words that the bug-eyed bastard is putting in their mouths. And much to the shock and horror of their allies and/or puppet masters in the agitprop media, the American public is seeing through the sham, to the extent that Trump's base is standing by him even more steadfastly and others who may not care one way or the other for the President are gravitating to him, repulsed by no doubt the ugliest episode in American political history.

As usual, Mollie Hemingway delivers with a report on how things are so bad that the media is resorting to just broadcasting lies (shocking, I know). Yet despite acknowledging the political suicide going for this is, frosh Dem Rep Cindy Axne from Iowa still voted for it, along with all but two Democrats in the House. In any case, Schiff-for-Brains has released some of the testimony of Gordon Sondland and Kurt Volker, none of which prove anything, even Sondland's revised testimony. Rand Paul has had enough of this garbage and is stating he is going to officially release Eric Ciaramella's name, referring to him as a "material witness" to this madness. Finally, an essay in which despite the slings and arrows hurled at this President and in fact we the American people, Trump is not going to take this lying down. The author intimates that he will ultimately play his "trump card" and take down this cancer from whence it sprang. And you know who that means. Inshalla.
Anyway, links from around the world, across the nation and up your street. Have a better one and remain blessed.
NOTE: The opinions expressed in some links may or may not reflect my own. I include them because of their relevance to the discussion of a particular issue.
ALSO: The Morning Report is cross-posted at CutJibNewsletter.com if you want to continue the conversation all day.
Follow us on Twitter: @CutJibNews
PS: Thanks to all for the suggestions on how to remove the BPA coating from steel food cans. So far, acetone soaking overnight didn't cut it. Will try Drano next.
PPS: Hang on a tic. Just for a goof, I started lightly scraping a soaked test piece with a razor blade and, voila! Bare metal. I'll let it soak more and try again this afternoon.


posted by at
06:54 AM
|
Access Comments