« Election Day Thread: Kentucky, Mississippi, Virginia, New Jersey
|
Main
|
The Morning Report - 11/6/19 »
November 05, 2019
Tuesday Overnight Open Thread (11/5/19)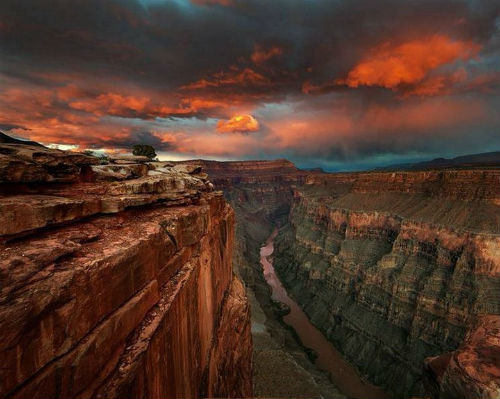 ***
THE QUOTES OF THE DAY

Quote I

"My nephew Capt. Joseph Schultz gave his life in Afghanistan for his country. All my relatives are veterans and this is a war memorial and we have to respect it for what it is.

"I'm not taking the soldiers off or the guns."Bob Stokes

Quote II

"When Facebook is the principal news source for more than half of the American people, and the only source of news that most of them pay any attention to, and if it announces that it has no responsibility for the airing of false ads … how are you supposed to get accurate information about anything, let alone candidates running for office?" The Queen of Rationalization Hillary Clinton

Quote III

"They should not tell everything they're going to do. Like if you are going to take people's guns away, wait until you get elected and then take the guns away. Don't tell them ahead of time."Joy Behar

Quote IV

"Affordable housing means stability and dignity, opportunity and pride. When these things fall out of reach for too many, we know the course we are on is unsustainable, and Apple is committed to being part of the solution," Apple CEO Tim Cook

Quote V

"This was a serious failure from a technical and compliance perspective. After reviewing the sites' data privacy policy and terms and conditions, it's clear that users likely had no idea that their activities being monitored to this level of detail."John Wethington
***

One person's act of generosity is another's felonious assault.

Everyone likes a good scare on Halloween. However, a vehement anti-vaccination mother might have taken things too far. According to Yahoo, the Australian woman claimed she gave out lollipops tainted with chickenpox to trick-or-treaters to "help others with natural immunity."

The mother, whose social media page identifies her as Sarah Walker RN, disclosed this bizarre plan in a private Facebook group called "Stop Mandatory Vaccination." She explained that her son had contracted chickenpox, and argued that infecting other kids was an act of generosity.

"So my beautiful son [redacted] has the chickenpox at the moment and we've both decided to help others with natural immunity this Halloween!" Walker wrote. "We have the packaging open and closing down pat and can't wait to help others in our community."
***

This is what happens to motorbike thieves in Brazil.
***

As an older brother the Bible story of Cain vs. Abel always fascinated me. Now we know what weapon Cain used to murder his brother. By G-D it was an AR-15.

IRAQ—Archaeologists working near the ancient Fertile Crescent made a stunning discovery Friday morning: the AR-15 Cain used to kill Abel as recorded in the Bible.


Scholars have long suspected Cain could not have committed history's first murder without access to some kind of assault weapon since guns are the root of all violence. Now, there's proof, in the form of Cain's personal, heavily customized AR-15.

"Cain was planning on using a rock, but the area was designated as a rock-free zone," said one leading scholar at the dig site. "So of course, he had to use the next best thing: an AR-15."

"If only there were sensible gun control laws, humanity's first-ever homicide could have been avoided." Researchers believe Cain bought the gun illegally, however, utilizing a little-known gun show loophole.
Damn gun show loopholes...............
***
It is amazing that any of us "29" or older are even alive today. Slide is too steep. Little brat Young child is awarded $170,000.


But not for this New Jersey kindergartner. The kid went down a slide that at Griebling School in Howell Township, New Jersey in October 2014 that was "too steep," got a little bit hurt, and won nearly two hundred grand in damages. All this because, apparently, the slide was 5 degrees steeper than federal rules permit. (This slide was 35 degrees instead of the permitted 30 degrees.)
***

I saw this last night on MNF. Unfortunately I had to hear the two ESPN bozos call this. Kevin Harlan puts them to shame on the radio.
***

Dogs. Apparently not always man's best friend.

An Ohio woman found dead in her home was likely killed by her own dogs, police say.

Mary Matthews, 49, was found in her Clearcreek Township, Ohio, home, about 40 miles northeast of Cincinnati on Friday, local police told CNN affiliate WLWT.
The cause of death has been determined to be a "dog attack," Clearcreek Township police Chief John Terrill told WLWT. Matthews suffered multiple wounds, according to an incident report reviewed by the affiliate.
Investigators found two "large but thin" Great Danes on an enclosed deck of the home and blood was present throughout the house, according to WLWT.
***

Ahhhh the United Nations and its subsidiaries what won't they protect us from?
The U.N. cultural agency apologized to a French sculptor after a "misunderstanding" led to the artist's nude sculptures being dressed in underwear.
***

We told you so. We told you over and over again until you called us despicable names and ignored us completely. Muslims don't mix outside of the Middle East.

Sweden's leading terror researcher Magnus Ranstorp of the National Defence College called to expel the imams, as previously ordered. According to him, their release will affect Sweden's security for years to come. "Now their halos have been further refined in their environment", Ranstorp said.

Liberal-conservative Moderate Party leader Ulf Kristersson called the development "a catastrophe" and blamed it on Stefan Löfven's government.

The number of Muslims in Sweden has been estimated at 800,000, or 8 percent of the country's population of about 10 million. A recent count by the Institute for Future Studies numbered 785 Islamic extremists in Sweden, which previously emerged as one of the biggest "jihadist exporters" per capita, providing around 300 "foreign fighters" to the Middle East.
***

To Protect and Serve Run and Hide

Presence St. Joseph Hospital in Chicago has a "no guns" policy that goes well beyond what is required by Illinois law. Last week, security there ejected a uniformed, on-duty Chicago Police officer visiting a retired police officer patient during a break. Why? Because the uniformed cop wouldn't surrender his sidearm.

What did the lone female security officer tell the cop to do if he surrendered his gun and then needed it while inside the hospital? "You will have to do like the rest of us, which is to run and hide."

My humanitarian side is taking the night off. To my Flatlander friends. Leave. Chicago? Let it burn.
***

Do you like vacations? Elon Musk doesn't and my oh my does he virtue signal.

After success with his early internet start-ups, Elon Musk became what everyone in the late 1990s wanted to be: a dotcom millionaire.

In 1999, Musk sold his first company, Zip2, to Compaq for roughly $300 million. After that, he went on to start X.com, which eventually became PayPal. In 2002, eBay purchased PayPal for $1.5 billion.

In 2002, he founded SpaceX, which is worth an estimated $33 billion, and in 2003, he founded Tesla, which has a current market cap of about $57 billion.

Though Musk had much success, he has not had a lot of time off. In fact, according to Musk, "vacations will kill you."
What good is all that money if you don't enjoy the fruits of your labor?
***
THE ONT MUSICAL INTERLUDE
On this day: 5 Nov 1956
"The Nat King Cole Show" debuted on NBC-TV in America. The Cole program was the first of its kind hosted by an African-American. via thisdayinmusic.com
&&&
On this day: 5 Nov 2003
Bobby Hatfield of The Righteous Brothers was found dead in hotel room in Michigan 30 minutes before he was due on stage, aged 63. The autopsy report from the Kalamazoo County Medical Examiner gave the opinion that Hatfield suffered a sudden, unexpected death due to acute cocaine toxicity. The Righteous Brothers had the 1965 UK & US No.1 single 'You've Lost That Lovin' Feelin', and the 1990 UK No.1 single 'Unchained Melody' first released in 1965. via thisdayinmusic.com
***

Have you ever been so mad that you became a Genius Award Winner?

NOVEMBER 1--During an argument with a family member, a Florida Man picked up a metal cage housing a one-year-old Chihuahua and threw it at his relative, according to police who arrested the alleged dog tosser for domestic battery.

According to investigators, Stephone Johnson, 27, engaged in a "verbal confrontation" Tuesday evening with a female cousin inside his St. Petersburg residence. Johnson, cops allege, threatened to harm his cousin and other individuals present in the home.
***

Teenagers can be cruel, not at Arapahoe HS. Tonight's Feel Good Story of Day.

Two high school students in Colorado with Down syndrome were selected as homecoming king and queen Friday night.

Noah Stokes and Khrystya Gordon were selected by their classmates at Arapahoe High School's homecoming game on Friday night, and were honored again at Saturday's homecoming parade and dance, KDVR reported.
***

Tonight's ONT has been brought to you by a Head Scratcher.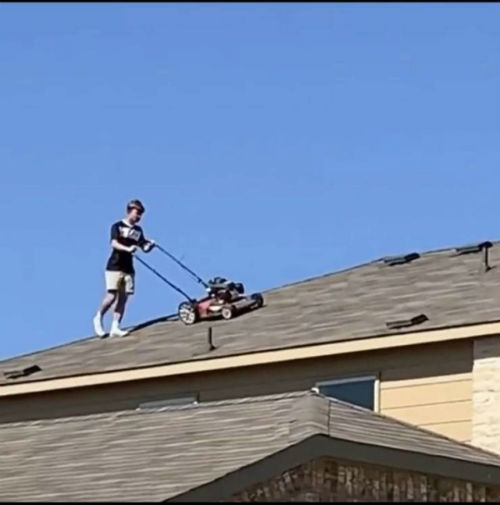 Notice: Posted with permission by the Ace Media Empire and AceCorp, LLC. No cheesy shelving references tonight. Do not taunt The Boss.


posted by Misanthropic Humanitarian at
10:07 PM
|
Access Comments