« Mid-Morning Art Thread [Kris]
|
Main
|
Sydney Powell: We Were Just Informed That Our Infallible Government Workers Supposedly Marked All of Strzok's Notes as From Plietka and Vice Versa »
November 06, 2019
The Morning Rant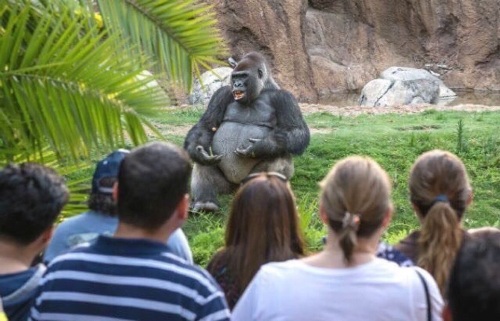 "If you really want a good laugh, you should read
Tom Nichols' unhinged Twitter meltdown
referenced in the sidebar. You can just see his tiny little fists flailing around in impotent rage. Kind of
like this
, only with less arm flab. Presumably.
"Only now, he's not just mad at Trump, he's mad at all of us who support him. We're all "morally flawed." Or dishonest. What Nichols is trying to do is pull a Buckley and read us out of conservative company. Just like, back in the day, when the John Birch society referring to President Eisenhower as a knowing agent of the USSR proved to be a bridge too far for William F. Buckley and simply banned them from the pages of the National Review magazine.
"Nichols thinks he can do the same sort of thing with Trump supporters. I've actually heard similar sentiments from other NeverTrumpers. They say oooh, you just wait, you, you, you stupid Trumpists. You may think you're on top now, but you just wait. Trump isn't going to be around forever, you know. One day, and may that day be soon, he'll be gone. And when he's gone, there's going to be a day of reckoning, and you'll rue the day you ever voted for him.
"But it's unclear what, exactly, they're going to do to implement this threatened 'Night of the Long Knives.' I guess they're going to kick us out of something, but from what? Not invite us to their parties? Yeah, we're going to be all heartbroken about that. The President's approval rating among Republicans is over 80%, which means Nichols will have to make himself lame kicking out so many people. It would be much easier if the NTers just walked out.
"But again, who the hell cares? Nobody will miss them when they're gone, and it will just confirm that they were never really on our side all along. Nichols, and Bill Kristol, and Stephen Hayes, et. al just don't seem to understand that Trump has exposed them for the petty little nothings that they are. They have zero power, zero influence, zero authority, and a vastly diminished audience. Nobody gives a rat's ass about what gets written in the Bulwark, or the Dispatch and wherever Nichols' stuff is published. And when Trump leaves office in 2024, the Never Trumpers will still have zero power, zero influence, zero authority, and their audience will still be vastly diminished. Because their target audience has watched the Democrats mount a coup d'tat against a lawfully-elected president, and the Never Trumpers joined in. In other words, when push came to shove, they were on the other side. So their audience is gone, and they will not get it back.
"Trump has broken them every bit as badly has he has broken Kathy Griffith. I was really looking forward to voting for Donald Trump in 2020. And after reading Nichols' screaming Twitter tantrum, I am looking to voting for Donald Trump even more, with bells on and with loud hallelujahs."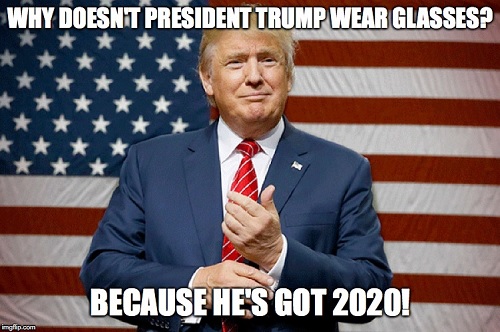 Hey Tom!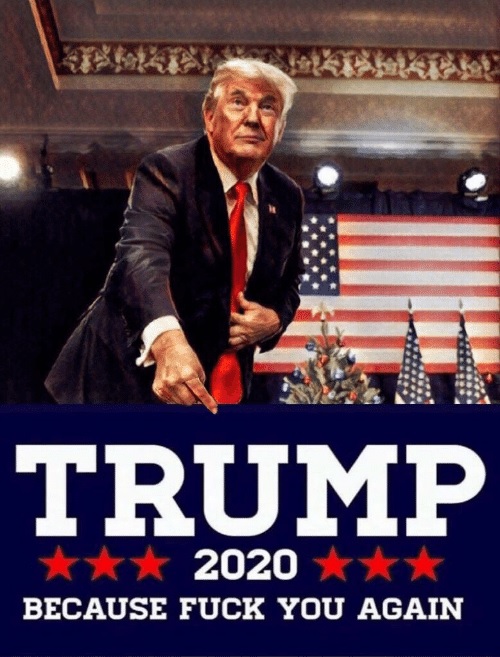 Tom At His Day Job: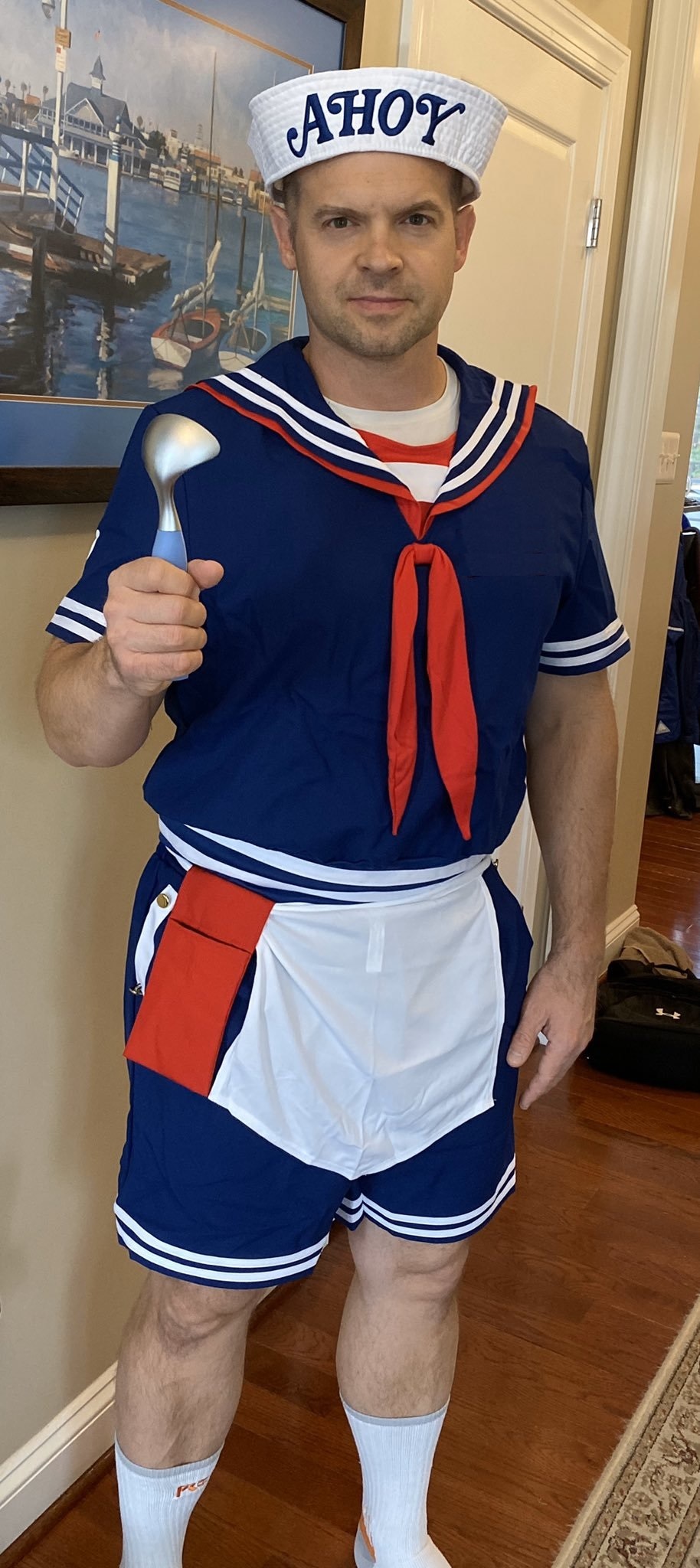 Wait, Nine Family Members Have Been Massacred, And The NY Times Wants To Complain About Their Religion?


Yeah, This Will Really Bring In The Business:


This Is Good:


Oops:


Who Dis: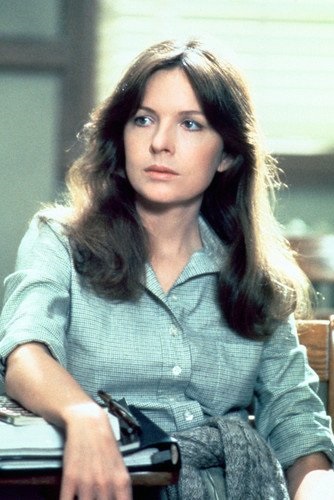 Photo 2
Photo 3
Photo 4
Photo 5
Photo 6
And here is
a bonus who dis
, unconnected, as far as I know, from the main pics. I just think it's a nice photograph, and she's wearing a pretty dress.


For the 'Ettes: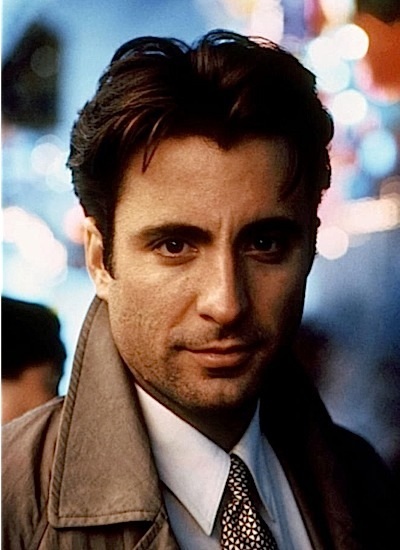 Photo 2
Photo 3
Photo 4


Monday's Celebs: I forgot that Gene Barry was Dr. Clayton Forrester in 1953's War of the Worlds, a movie which holds up surprisingly well, all things considered. But he also did a ton of TV (Burke's Laew, The Name of the Game) as well as the short-lived series Bat Masterson, along with Allison Hayes, woh had a recurring role. She was also in the classic Attack of the 50 Foot Woman, so I guess another connection you could say between these celebs is that each starred in classic science fiction movies.
Ms. Hayes died in 1977, a week before her 47th birthday. According to her wiki page, her life was cut short from lead poisoning caused by the calcium supplements she was taking and also leukemia.


AoSHQ Weekly Prayer List
Please submit any prayer requests to me, "Annie's Stew" at apaslo atsign hotmail dot com), as I will be filling in for Fenelon Spoke on the prayer list, for the next 1-2 months while Fenelon recuperates. If you could include the words "prayer request" in the subject of the email, that will help me distinguish it from spam emails.
If you see a prayer request posted in a thread comment, please feel free to copy and paste it and email it to me.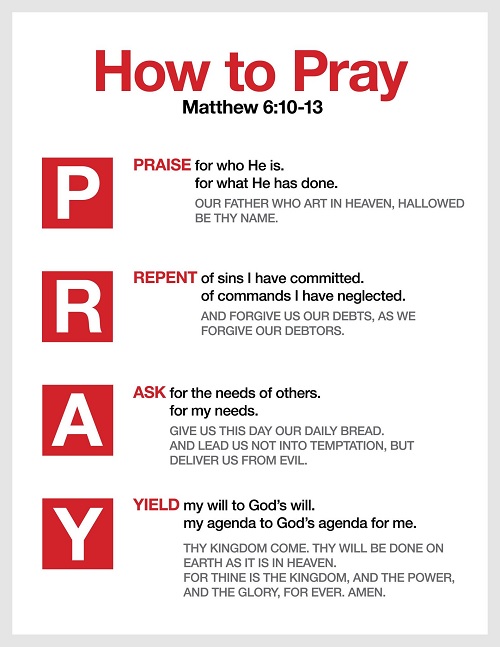 Updates and new requests:

9/25 - DMB asks for prayers for Amelia, who was just diagnosed with cancer.

10/2 - vmom asks for prayers for "my daughter KTE, for health and anxiety issues, and that she may find a good opportunity in her field".

10/9 - West asks for guidance for the family of a friend named Hilary, who is near death from cancer. He asks for easing of suffering for Hilary, and an easy entry into the arms of God.

10/9 - West asks also for healing of 2 broken vertebrae, a broken rib, and an assortment of contusions after his motorcycle accident, and thanks God that there was no permanent damage!

10/23 - HB requests prayers for "Tikvah" for healing from serious infection of diabetic foot wounds.

10/24 - Cybersmythe requests prayers for his son, who is scheduled to have brain surgery on November 20 to ease his seizures.

10/30 - BW requests prayers for Officer Urbano Rodriguez Jr of the Denton Police Department in Texas. He was shot in the head and leg during a routine traffic stop. He is in critical but stable condition.

11/3 - Chique has offered to help rickl, who lives nearby and is dealing with cancer, if rickl could use any assistance. Rickl, if you are okay with that, please send me (Annie's Stew) your email address and I will pass it along to chique.

11/5 - Pooky and Pooky's girl have had a major setback in the process to become adoptive parents. Pooky's former therapist refused to sign the recommendation form, and now their social worker wants them to withdraw from the program. They ask for prayers as they try to figure out how to move forward.


Praise reports:

10/17 - sock_rat_eez sends thanks for all the prayers! His pre-surgery tests went well and he is hoping for the same for the mid-November tests, so surgery can take place before Christmas!


Requests for continued prayer:
For healing from cancer:

- OldDog'sinMo's wife, Slapweasel (also for an organ donor) and strength in caring for elderly parents with have memory and other issues, Cheribee, also Tami's daughter, Circa's brother,

- VNRedLeg, Scott M., Fox 2!'s friend, Mary Beth for healing from bladder cancer, Mother of a co-worker of Josephistan , Rickl-healing from cancer-he has an additional lesion and numbness in back area, Suzanne's friend Kevin-told that he has six months to live-is praying for a miracle.

- For Laura who has metastastic breast cancer and told she has 3 years to live. Flounder's MIL, continued healing from cancer.

9/25 - Update from VNRedLeg - "Still on Luprin for my cancer. 9 weeks of radiation begins in Dec. Next PSA and blood tests 1 Nov. In the meantime had surgery for a distal bicep tendon tear (R arm) and emergency eye surgery for vitreous hemorrhage (R eye). Very grateful for your prayers!"


Other continuing health issues and requested prayers for healing:

- Fixeupperupper's mothers-kidney function.

- Michelle's son- continued recovery from car accident.

- Sock-rat-eez, thanks that recovery is going really well, the medical guys have released me from treatment for the dangerous embolisms that occurred during my emergency surgery back in February, so the path is clear to the next step; the surgical team wants a colonoscopy to get a look at things in there before the reversal. Nothing scheduled yet, but hopefully soon.

- USNTakin and wife-he asked particularly that she have relief from pain, but strength and relief from pain for both of them.

- For Allison- in her 30's-for complete healing after a stroke after having a baby.

- For healing for Josephistan's mom who has difficulty with daily tasks and is anxious and withdrawn. Also strength for him caring for his mom as he is alone in doing this. Help in finding a caregiver. He also needs job help.

- Hrothgar's SIL, for diabetes related neuropathy.

- Poster ET going through a difficult time.

- Beltway Elite's mother-recovery while in recovery from stroke.

- Hrothgar's friend, a hospice counselor who needs healing after being affected by fumes from muriatic acid.

- Healing for Blaster's son who has issues with depression.

- 10/17 for continued blessings on sock_rat_eez' medical condition and care.

- 10/17 LR has pneumonia, and could use prayers for healing.


Job needs and concerns:

- Emperor County Boy asked for prayers for wisdom and guidance and direction in his job search and in other areas.

- Donna&&&& needs FT job in areas of expertise

- PDX Republican needs sedentary PT job.

- Insomniac has been in touch with a company about receiving some work in his field. Please continue to pray for him in this endeavor that this does indeed work out for him as there have been many false starts and dead ends.

- Anonymous poster needs prayers for more work and rough places made smooth.

9/25 - HobbieHawk asks for "direction, guidance, & courage to get some work since my savings is depleted since I was laid off." Also requests help related to anxiety and desperation, and sends thanks to all for thoughts and prayers.

Wednesdays are days in which mothers in the horde and anyone else says special prayers for children of horde members. Please include the grandchildren as well.
Please note: Prayer requests are generally removed after five weeks or so unless we receive an update.
This in NOT because we don't care; It's simply because of lack of space. Updates as well as thanks for answered prayer and new prayer requests are always welcome. Please feel free to copy requests which you see on the board and send them to apaslo@hotmail.com. I won't know unless someone tells me! Thank you and God bless!
Please remember the Prayer of St. Francis:
http://www.prayerguide.org.uk/stfrancis.htm


Today's Edition Of The Morning Rant Is Brought To You By Chocolate Chip Cookie Research: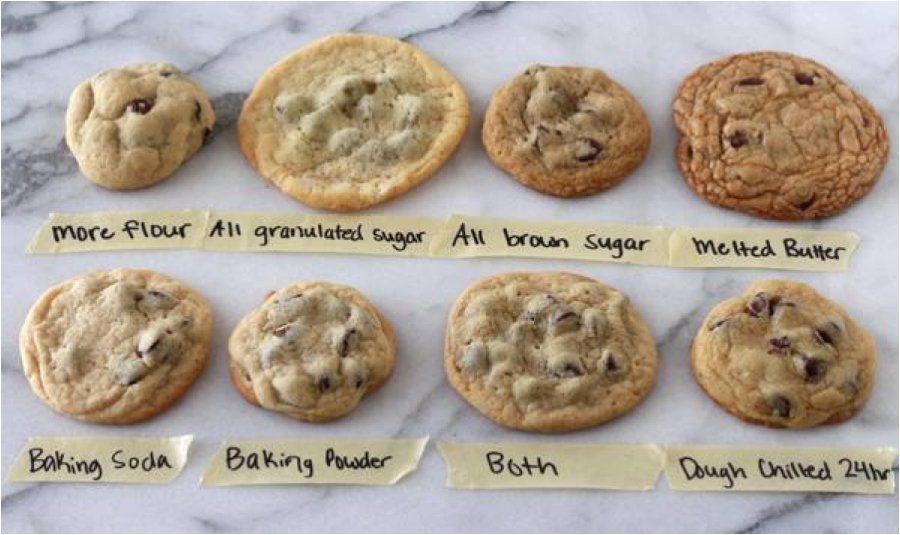 (click for bigger science)

Science!


Bonus Food Pr0n: Icing-Sculpted Flower Cake Decorations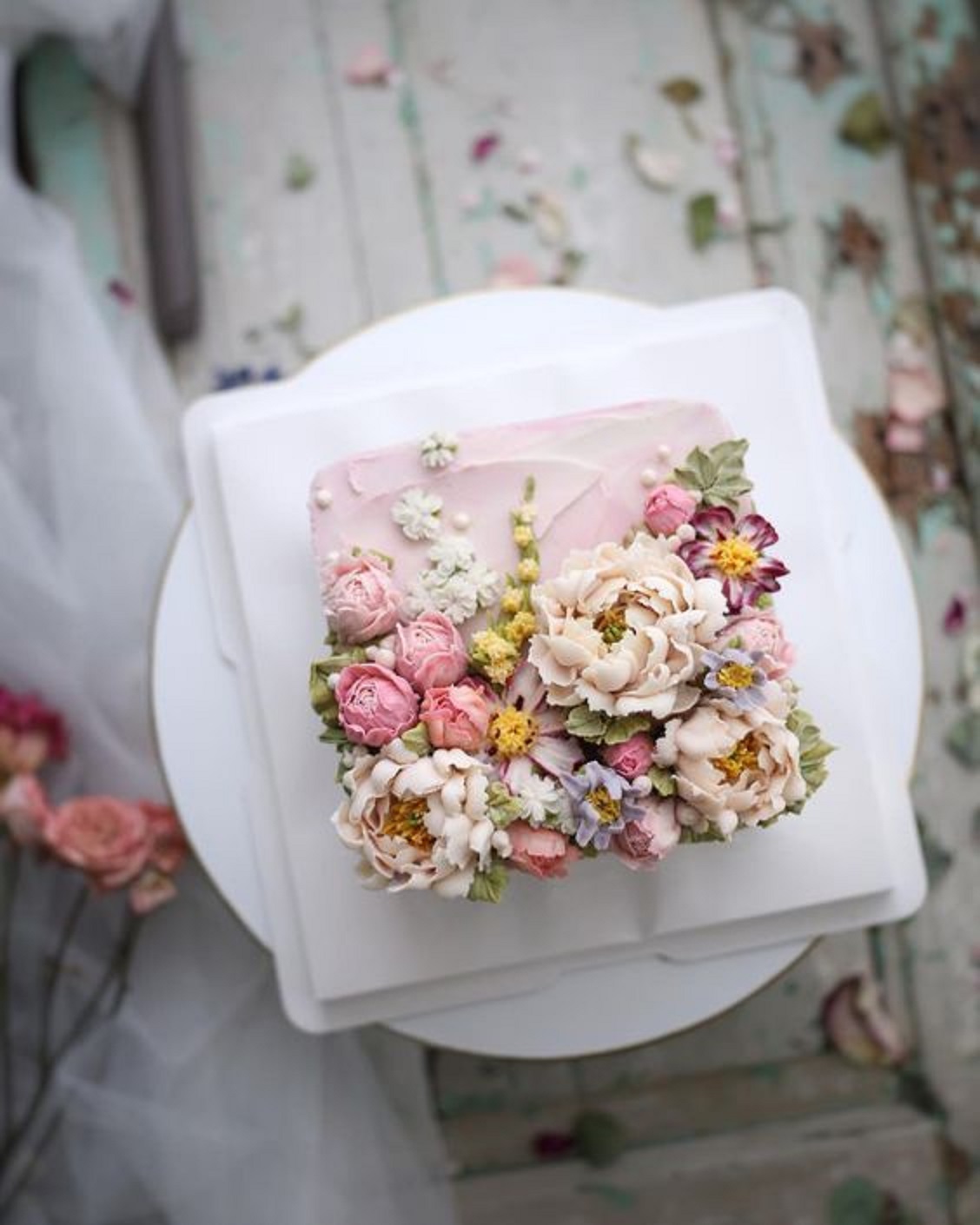 (click for bigger cake)



(h/t to the lurking 'ette who sent me this pic)
And just to remind you all, I am always open for celebrity 'who dis', food pr0n and shoe pr0n suggestions. You can e-mail suggestions to me at my AoSHQ nic at yahoo.

posted by OregonMuse at
11:15 AM
|
Access Comments