« "Fall Back" EMT (literally)
|
Main
|
Demonization Of White Men Is All The Rage In The New Democrat Party, And It Is Just Getting Worse »
November 03, 2019
Sunday Morning Book Thread 11-03-2019
Good morning to all you 'rons, 'ettes, lurkers, and lurkettes, wine moms, frat bros, crétins sans pantalon (who are technically breaking the rules) and, since this is the Sunday after All Saints Day, saints, sinners, and those who aspire to be either great saints or great sinners. Welcome once again to the stately, prestigious, internationally acclaimed and high-class Sunday Morning Book Thread, a weekly compendium of reviews, observations, snark, witty repartee, hilarious bon mots, and a continuing conversation on books, reading, spending way too much money on books, writing books, and publishing books by escaped oafs and oafettes who follow words with their fingers and whose lips move as they read. Unlike other AoSHQ comment threads, the Sunday Morning Book Thread is so hoity-toity, pants are required. Even if it's these pants, from which you can tell that the 80s also had its share of ugly pants, and in fact, this picture kinds of looks like the intro to a bad 80s pr0n movie. Hey, at least it's not some guy delivering pizza.


Pic Note
I went looking for a good pic of a used bookstore, found this one from the Onion, of all places, Struggling Used Bookstore Has Tried Everything But Organizing Books By Genre And Author:
"We've exhausted all possible options, from stacking up our foreign-language paperbacks on a big table to shoving the children's books into the space under the back staircase, to spreading out the addiction memoirs across the carpet, yet we're still hemorrhaging money," said worker-owner Tera Renee Mosley, busily stocking a recently donated collection of Roberto Bolaño novels "wherever it feels like they belong."
As I suggested in the title, I have no idea where the pic is from. But you can tell it's a great used bookstore because it looks so ramshackle and disorganized, it would take you hours to find what you're looking for, and that's a feature, not a bug.

It Pays To Increase Your Word Power®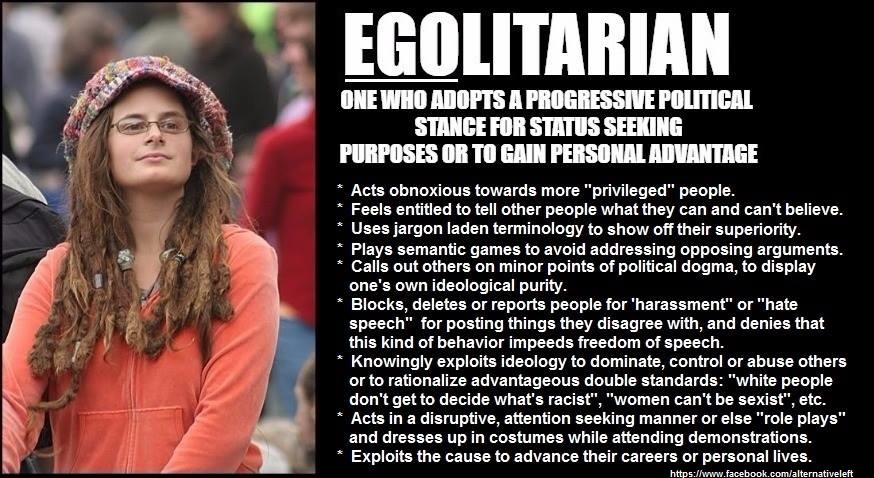 (click for larger view of tiny print)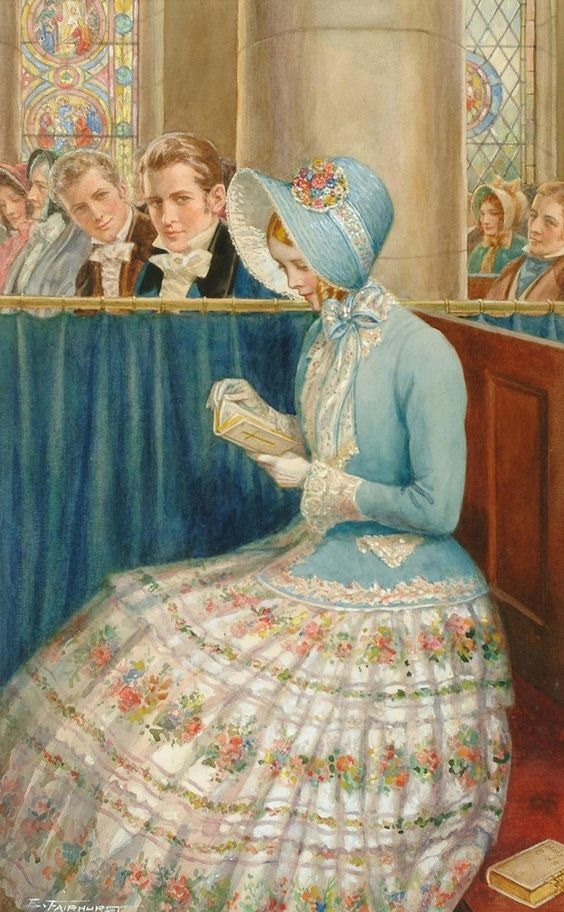 The Trouble With Amazon
You may have read this piece, Amazon Deletes New Releases by Two Christian Authors, Locks Publisher's Accounts when it was published earlier this week.
Amazon has deleted two books by two different Christian authors. Glorified, by Jon Del Arroz and Deus Vult, by Declan Finn were set to be released the first week in November. Both are strong traditional Christian science-fiction novels. According to the authors and publisher, Amazon has not been responsive to inquiries.
When I first heard about this, I went to Amazon to confirm that yes, if you tried to access the Kindle version of these books, you got Amazon's '404' page, although the dead tree edition was still available. Del Arroz said he was working with Amazon to resolve the issue and on Friday, I noticed the links were restored. So I reached out to both authors for an update and both were kind enough to fill me in.
I asked if Amazon ever told when what caused the problem. Del Arroz said:
They went through multiple explanations. First they blamed us saying we didn't upload the file. Then we tried to reupload and they told the publisher they already had a file (contradicting their first statement) and there was a potential copyright violation there which we had to jump through hoops for. Now they're saying it's a "technical error."
Finn said basically the same thing. So, what about the lost-preorders? Del Arroz:
The pre-orders all got cancelled but amazon sent out an email to the preorderers with the new link. The books are up and it's working and that's all I can ask for so the customer service who helped us out did a good job.
I asked if there were still any lingering issues. Finn:
Frankly, the primary unresolved issue is how this happened in the first place. I'm certain Silver Empire didn't drop the ball. After all, they had created e-ARCs and distributed them well before the Amazon deadline. Though I have been "reassured" by acquaintances that Amazon has been screwing up left and right for the past few months.
Here are the (now-working) links:
Deus Vult: A Catholic Action Horror Novel $4.99.
Glorified (The Saga of the Nano Templar Book 3) $4.99.
The fact that Amazon customer support worked to fix the problem is a good sign that this wasn't an intentional, i.e. company-sanctioned, de-platforming. Possibly a rogue employee, as mentioned, but there's no way to conclusively prove that. And the fact that other Amazon customers have been effected mitigates against this.
But, whether intentional or not, I think conservative authors need to take this as a warning shot in the culture war. What if this was intentional? What if Amazon decided to go 'super-woke' and ban all authors who 'promote hate-speech' or some such, and guess who gets to define what constitutes hate speech?
So I think it would be wise for conservative authors to start looking for, or developing, their own e-book publishing platforms under their control. In today's hostile cultural environment, if it's outside your control, you shouldn't trust it. Always remember that the people who make the decisions at Amazon, and Google, and YouTube (same thing as Google, I guess) hate you. They tolerate you. For now. This is why I will not ever permit 'Alexa' or 'Siri' or any internet-enabled voice-activated device to be installed in my home. This is why I limit my use of 'the cloud' for data storage as much as possible. This is why I have just purchased an 8TB archive HD and set up non-standard folder names to store my non-DRMed ebooks.
Yeah, maybe I'm paranoid. But, as the saying goes, just because you're paranoid doesn't mean they're not out to get you.
I'm not a professional author and my livelihood does not depend on me selling my writing, but for many of you authors, self-publishing is a great way to avoid the neurotic middle-aged progressive women editors who are the gatekeepers in the brick-and-mortal publishing world. But the progressive hydra is not so easily defeated and I believe that the gatekeepers are trying to set up shop elsewhere, namely, right in your face. Build it, and they will come. Because if there's one thing progressives can't abide, it's authors writing and selling books that they like, and readers buying books that they enjoy reading. And they aim to put a stop to it.


Who Dis: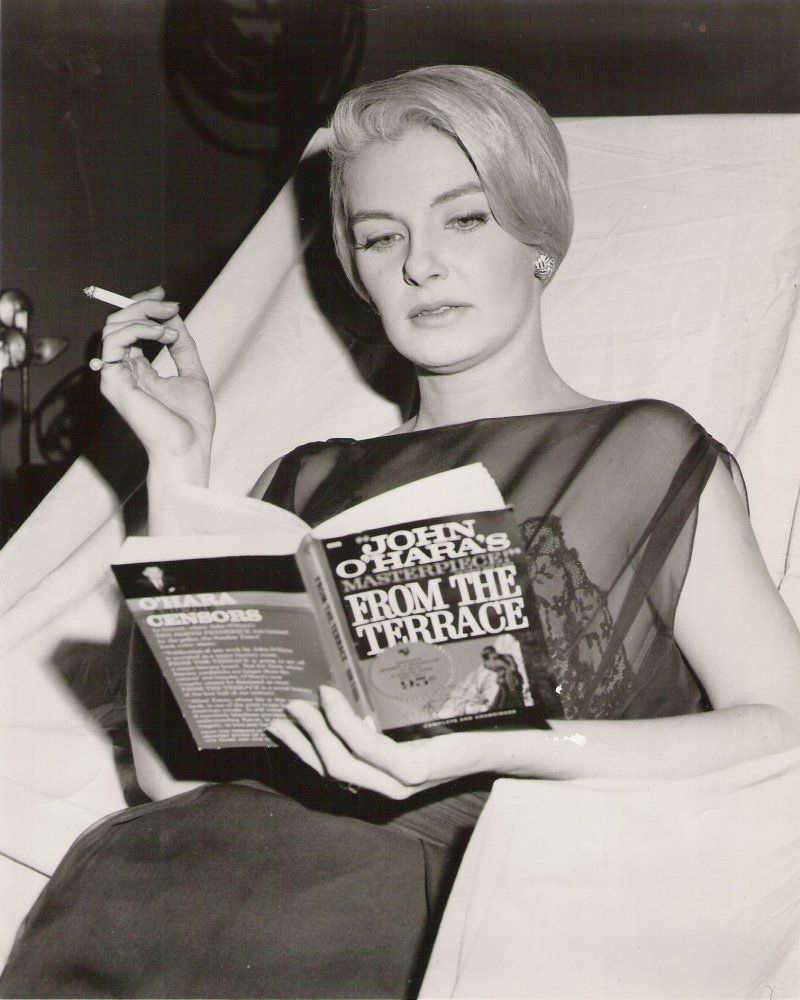 (Last week:
Buster Keaton
)


They Don't Publish Books Like This Any More*: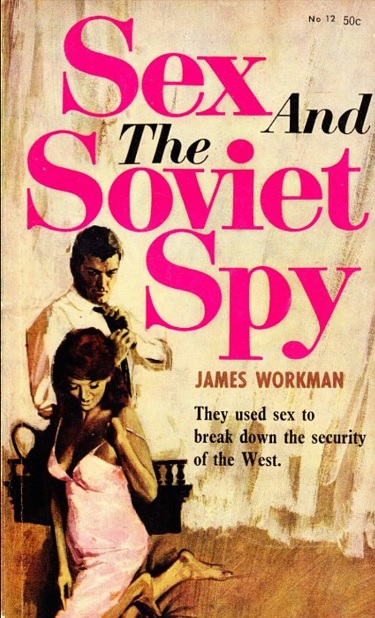 ( * Actually, they probably do. Meaning, what they used to call 'dirty' books. They've been mainstreamed now. They're not some tacky little pamphlet in your daddy's bottom drawer, purchased from a sleazy little bookstore in a shabby part of town. And, of course, the titillation factor has a lost a lot of its power with overuse, so you need a book like '50 Shades of Grey' to give you that same thrill. I shudder to think what we're going to be seeing when sadomasochism loses its shock value and becomes boring.)


Moron Recommendations
This is just heartbreaking. It's a timeline of the Parkland (Florida) School shooting wherein you can see, moment by moment, how the adults who were entrusted with protecting the students simply didn't do their damn jobs. And the article is maddening in and of itself, calling the responders "unprepared" when they had better descriptors available, such as "damned incompetent", "snivelling cowards", "do-nothing bureaucrats" and "criminally negligent."
I read "Why Meadow Died" by Andrew Pollack and Max Eden. On February 14, 2018 17 students and staff were murdered and 14 wounded at Majory Stoneman Douglas High School in Parkland, Florida. The subtitle of the book is: The People and Policies that Created the Parkland Shooter and Endanger America's Students

As usual shortly after the slaughter the media, lawmakers, and activists focused on gun control. Andrew Pollack, the father of Meadow Pollack who was a senior and was killed protecting a freshman girl who also died, and a few others did not. They found out there were dozens of times the killer, and the killings, could have been stopped. But due to Leftist/PC/Social Justice school policies pioneered in Broward County (which have spread throughout the country) and with the full cooperation and support of the Broward Co. Sheriff's Department nothing was done, except ignore all of the warning signs.

It's always a hell of a price to pay when leftists implement their version of utopia.

Posted by: Jake Holenhead at October 27, 2019 09:09 AM (P1GvV)
This timeline of the Parkland shooting is just heartbreaking. You can see, moment by moment, how the adults who were entrusted with protecting the students simply didn't do their damn jobs. And the article is maddening in and of itself, calling the responders "unprepared." That's like calling Stalin "a little cranky." They could've used any number of better descriptors available, such as "damned incompetent", "sniveling cowards", "lazy, do-nothing bureaucrats" and "criminally negligent."
You can read all about it in Why Meadow Died: The People and Policies That Created The Parkland Shooter and Endanger America's Students, which sells for for $14.99.
___________
18 I read "Infiltration: The Plot to Destroy the Church from Within" by Taylor Marshall. Holy Fucking Shit! The Freemasons have succeeded in putting someone close to their heart in the Petrine See.

Posted by: JAS at October 27, 2019 09:11 AM (DBGf/)
Huh. You mean those old guys with the funny hats and secret handshakes and all that?
According to Infiltration: The Plot to Destroy the Church from Within:
It took nearly two millennia for the enemies of the Catholic Church to realize they could not successfully attack the Church from the outside. Indeed, countless nemeses from Nero to Napoleon succeeded only in creating sympathy and martyrs for our Catholic Faith.

That all changed in the mid-19th century, when clandestine societies populated by Modernists and Marxists hostaed a plan to subvert the Catholic Church from within. Their goal: to change Her doctrine, Her liturgy, and Her mission.

In this captivating and carefully documented book, Dr. Taylor Marshall pulls back the curtain on their nefarious plan, showing how these enemies of Christ strategically infiltrated the seminaries, then the priesthood, then the episcopacy, and eventually the cardinal-electors – all with the eventual goal of electing one of their own as pope.
The Kindle edition can be had for $9.99.
Now I have to tell you my Freemasonry story.
Mra. Muse's father was a big-time, 33rd degree Freemason. When he died, his lodge put on a Masonic graveside service, with their little aprons and ceremonial trowels as well as the hats. It was a bit ...odd, but nothing too weird, and it sounded like they were just kind of going through the motions to get it done as quickly as possible.
Fast forward a few months later and Mrs. Muse and I are going through her father's books that we inherited, and we found a large tome entitled Morals and Dogma of the Ancient and Accepted Scottish Rite of Freemasonry by Albert Pike. Big fat book, looked like it was published about a century ago. On the first page there was a paragraph that said if you're not a Mason, do not read any further, just close the book and take it to your local Masonic Temple. It is not for you, you sholdn't be reading it.
Naturally, we kept it.
I think it resembles what was called theosophy back in the day, and esoteric aggregation of theological ideas from the east and west and everywhere in between Nowadays, it might be labelled "New Age Theology", or, as I call it, "crap". I think it is well described by the phrase St. Paul uses in one of his epistles: "the doctrines of men." Reading it makes my eyes glaze over.
So I guess back before computers, this volume was a big hush-hush secret known to but a few. But nowadays, of course, you can't stop the signal, so it's all over the internet. Like Gutenberg. Or even Amazon. The Masons must not care, anymore.
Our copy is sitting in the back of one of my closet bookcases. My kids will have to decide what to do with it when I'm gone.


Books By Morons
This week, I was made aware of old-time horror author I had never heard of before, Clark Ashton Smith:
From 1933 to 1936, Smith, [Robert E.] Howard and Lovecraft were the leaders of the Weird Tales school of fiction and corresponded frequently, although they never met.
Some of Smith's stories are set in "Averoigne", is a fictional county in central France, usually associated with Auvergne and sometimes with Berry. Smith used Averoigne to spin tales of courtly love and sometimes to satirise the Church.
I know about this now because there is a new short story anthology out, The Averoigne Legacy, published by Pickman's Press:
The lore of Averoigne didn't end with Clark Ashton Smith. Over the decades other writers, fascinated by this "Lovecraft country" of medieval France, added their own contributions. Read over two dozen stories and poems of Averoigne (including some never before published) by Mythos authors like DJ Tyrer, Richard Tierney, Brian McNaughton, Michael Minnis, and James Chambers. Revisit Vyônes and Périgon, meet Luc le Chaudronnier and Azédarac once again, as tales of harpies and werewolves, ogres and giants, changelings and cockatrices await you!
The author of one of the stories in this collection, Cult of the Singing Flame is the Horde's own "Boulder t'hobo". He tells me "my story is contra-subversive: it promotes the Church and satirises Gnosticism". The blurb on the publisher's site describes it like this:
A young monk from Périgon is sent to investigate a new cult spreading throughout Averoigne, but what he ultimately finds threatens both his sanity and his soul.
Also
This collection should interest those who love 1920s-era weird tales, and those who played through Moldvay's "Castle Amber" module in the 1980s.
Available on Kindle, Nook, and other e-platforms for $6. At that price, you're getting quite a lot of bang for your buck.
There are plans for dead tree editions at a future date.
And if you're a horror or "weird tales" fan who is interested in the original stories of Clark Ashton Smith, The Collected Fantasies of Clark Ashton Smith: The End Of The Story: The Collected Fantasies, Vol. 1 is probably a good place to start:
Published in chronological order, with extensive story and bibliographic notes, this series not only provides access to stories that have been out of print for years, but gives them a historical and social context. Series editors Scott Conners and Ronald S. Hilger excavated the still-existing manuscripts, letters and various published versions of the stories, creating a definitive "preferred text" for Smith's entire body of work. This first volume of the series, brings together 25 of his fantasy stories, written between 1925 and 1930, including such classics as "The Abominations of Yondo," "The Monster of the Prophecy," "The Last Incantation" and the title story.
$9.99 on Kindle.
Or, if you'd like something cheaper, you can get The Golden Age of Weird Fiction MEGAPACK ™ Vol. 6: Clark Ashton Smith, which contains "17 classic works from Weird Tales and other Magazines", all for only 99 cents.

___________
So that's all for this week. As always, book thread tips, suggestions, bribes, insults, threats, ugly pants pics and moron library submissions may be sent to OregonMuse, Proprietor, AoSHQ Book Thread, at the book thread e-mail address: aoshqbookthread, followed by the 'at' sign, and then 'G' mail, and then dot cee oh emm.
What have you all been reading this week? Hopefully something good, because, as you all know, life is too short to be reading lousy books.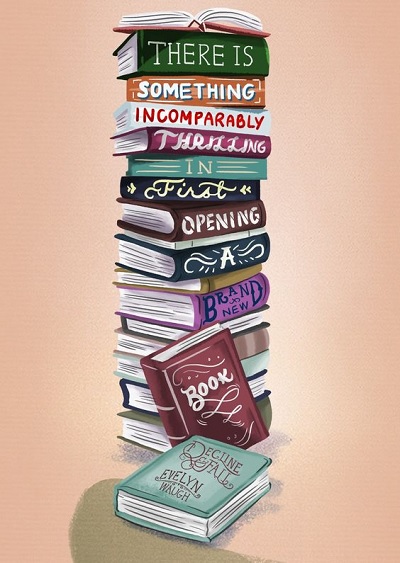 posted by OregonMuse at
09:00 AM
|
Access Comments