« EMT 10/27/19
|
Main
|
It's Entertainment, Not Indoctrination: If I Want Your Opinion I Will Beat It Out Of You. »
October 27, 2019
Sunday Morning Book Thread 10-27-2019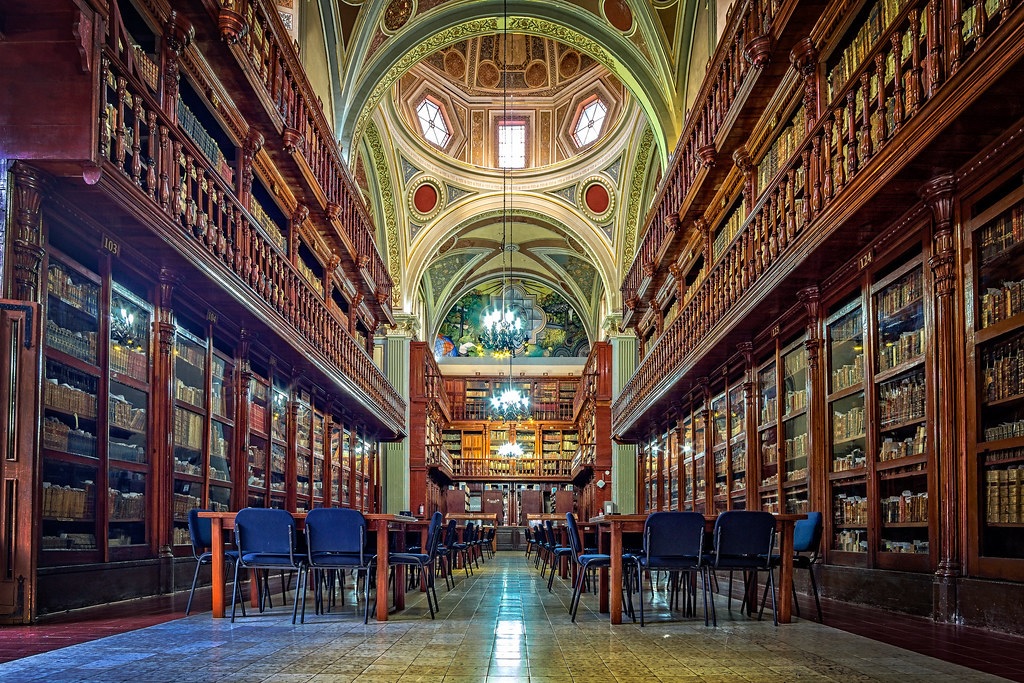 Morelia Public Library, Michoacán Mexico

Good morning to all you 'rons, 'ettes, lurkers, and lurkettes, wine moms, frat bros, crétins sans pantalon (who are technically breaking the rules), suck-ups, screw-ups, cock-ups, and buttercups. Welcome once again to the stately, prestigious, internationally acclaimed and high-class Sunday Morning Book Thread, a weekly compendium of reviews, observations, snark, witty repartee, hilarious bon mots, and a continuing conversation on books, reading, spending way too much money on books, writing books, and publishing books by escaped oafs and oafettes who follow words with their fingers and whose lips move as they read. Unlike other AoSHQ comment threads, the Sunday Morning Book Thread is so hoity-toity, pants are required. Even if it's these pants, which should never have to be seen outside of a teenaged girl's slumber party.


Pic Note:
I was looking for "haunted library" or "ghostly library" pics for the main photo since we're close to Halloween, but this one in Mexico came up, and I liked it so much. I just had to use it.

It Pays To Increase Your Word Power®


This is the Mark Twain Library, Detroit, closed in 1996 for renovations and never reopened.
Blows Against the Empire
Ace already covered this on Friday, which is always a possibility as I write the book thread days in advance, but there's a new book coming out, The Plot Against the President: The True Story of How Congressman Devin Nunes Uncovered the Biggest Political Scandal in U.S. History by investigative journalists Lee Smith, which
...tells the story of how Congressman Devin Nunes uncovered the operation to bring down the commander-in-chief. While popular opinion holds that Russia subverted democratic processes during the 2016 elections, the real damage was done not by Moscow or any other foreign actor. Rather, this was a slow-moving coup engineered by a coterie of the American elite, the "deep state," targeting not only the president, but also the rest of the country. The plot officially began July 31, 2016 with the counterintelligence investigation that the FBI opened to probe Russian infiltration of Donald Trump's presidential campaign. But the bureau never followed any Russians. In fact, it was an operation to sabotage Trump, the candidate, then president-elect, and finally the presidency. The conspirators included political operatives, law enforcement and intelligence officials, and the press.
The impending publication of this book didn't set too well with former Clinton goon/bag man/fixer/ 'Sleazy' Sidney Blumenthal (Secet Service code name: mollusk), who threatened legal action because he claimed the book was, ( *giggle* ) 'defamatory':
"Blumenthal tried to stop it from being published," the source told Fox News, saying the Hillary Clinton confidant sent threatening letters to Smith and publisher Center Street, a division of Hachette Book Group.

"The Clinton machine wanted to intimidate Lee," the source said.

Smith himself would not discuss any purported legal threats, but acknowledged opposition to the book from those in the Clintons' orbit.

"People in the Clinton world are keen for this book not to come out," Smith said.

The book, which is scheduled for release Oct. 29, includes allegations about the origin of the Russia probe and the involvement of Democratic operatives with the unverified anti-Trump dossier compiled by former British spy Christopher Steele. The source said that the publisher's legal team found Blumenthal's legal claim "meritless," and they intend to release the book as planned.
The Kindle edition of Lee's book is available for pre-order for $14.99 and if you purchase it now, it will be automatically delivered to your device on Tuesday, a couple of days from now.
And how low do you have to go to defame a lower life form like Sid Blumenthal? I mean, seriously, that's a mighty high bar. Or low, as the case might be.


They Don't Publish Books Like This Any More: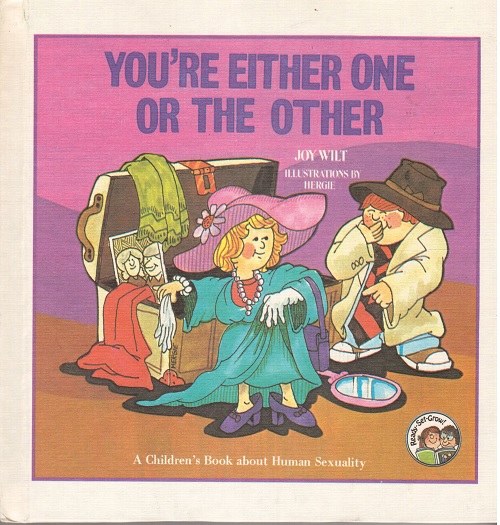 Free Baen Books Bumper Sticker
From the Baen Facebook page:
Want one? You're in luck: they're FREE while supplies last. All you need to do is send a self-addressed stamped envelope to our PO Box at the address below. Stickers are 3x9 inches, so be sure to send a big enough envelope.

Baen Books
C/O Giveaways
PO Box 1188
Wake Forest, NC 27587
The sticker has the Baen logo with the words "I read Baen'd Books"


Who Dis: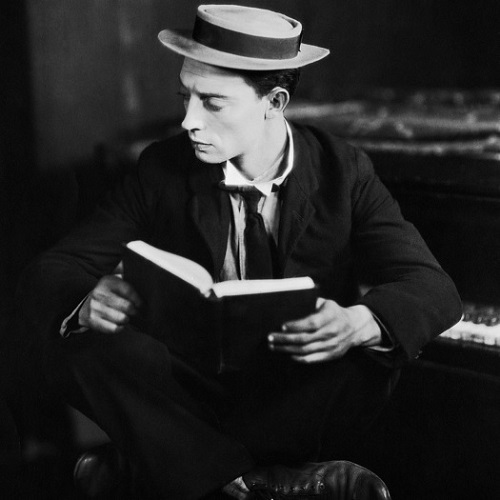 Last Sunday's 'Who Dis' was
Rosemary Clooney
.


Moron Recommendations
152 So this week I have been reading Roger Stone's Tricky Dick: The Rise, Fall and Rise of Richard Nixon, which basically pins Watergate on John Dean (desperate to prevent his girlfriend / wife Mo from being found out as a DC call girl) and the CIA (furious at Nixon's attempts at detente). Al Haig also stars as the conniver who more or less escorts Nixon out of the White House in order to gain more power for himself.

Posted by: Mary Poppins' Practically Perfect Piercing
I think we're not going to know the full truth of this until Woodward and Bernstein, and everybody who has ever been connected with them at the Washington Post, are dead.
Stone reveals how the Kennedy's wiretapped Nixon's hotel room the night before the Nixon-Kennedy debate, and stole Nixon's medical records from his psychiatrist's office. Stone lays out how Kennedy running mate Lyndon Johnson stole Texas from JFK through vote fraud while Mayor Richard Daley stole Illinois, and how JFK actually lost the popular vote...

"The mainstream media's interpretation of the facts surrounding the Watergate episode are a fantastic and grotesque distortion of historical truth," said Stone. "Cursory examination of the facts in Watergate will reveal that the actions which caused the fall of Nixon cannot be reduced to the simplistic account summarized by Bob Woodward and Carl Bernstein of the Washington Post."The author outlines how White House Counsel John Dean, planned, pushed and covered-up the Watergate break-in, then sought to avoid responsibility for it...
The Kindle edition of Tricky Dick: The Rise, Fall and Rise of Richard Nixon is approximately $11.
Other morons recommended Silent Coup by Len Colodny, which no less a personage than G. Gordon Liddy thinks is closest to the truth of what actually happened:
This is the true story of betrayal at the nation's highest level. Unfolding with the suspenseful pace of a le Carre spy thriller, it reveals the personal motives and secret political goals that combined to cause the Watergate break-in and destroy Richard Nixon. Investigator Len Colodny and journalist Robert Gettlin relentlessly pursued the people who brought down the president. Their revelations shocked the world and forever changed our understanding of politics, of journalism, and of Washington behind closed doors. Dismantling decades of lies, Silent Coup tells the truth.
I think pretty much everyone agrees that John Dean is the real shit-weasel here. So it's no surprise that the current batch of scurvy Democrats are trotting him out as some sort of an expert on impeachment. This is like hiring Al Capone to do your taxes.
You can purchase Silent Coup on Kindle for $9.99.
Update: I feel that I should offer up another book that I've mentioned here several times before: It Didn't Start With Watergate by Victor Lasky. He extensively documents how every 'dirty trick' and illegal activity that Nixon supposedly ordered, including wire-tapping, illegal contributions, use of government agencies to harass political enemies, etc., were all carried out relentlessly and enthusiastically by previous (Democratic) administrations, Truman, JFK, and the wildly corrupt LBJ, with nary a peep from our guardians in the mainstream press. But when it was Nixon, whom the press hated with the heat of a thousand suns, it all suddenly became A National Crisis and A Constitutional Crisis and The Worst Thing That Ever Happened In The History of the U.S. And this despite the fact that the Watergate committee admitted that they had no impeachable evidence.
___________
Last week, I offered the opinion that Pat Frank's Alas, Babylon, publish in 1959, was "the godfather of the post-apocalyptic science fiction sub-genre." Which sounded great when I typed it, until a bunch of counter-examples showed up in the comments, including the classic A Canticle For Leibowitz, a moron favorite which was also published in 1959. But there have been other ones, earlier ones that I hadn't heard about.
340 Note that all postapocalypse stories are essentially ripping off "By the Waters of Babylon" by Stephen Vincent Benet, published in 1937!

Posted by: Trimegistus at October 20, 2019 11:43 AM (DYSh2)
The Amazon blurb says
Pulitzer Prize-winning author Stephen Vincent Benet's By the Waters of Babylon is the first, most influential work of post-apocalyptic fiction of the twentieth century. Its haunting story of a tribal priest who investigates the ruins of an ancient city is an unforgettable and challenging reminder of both the fragility of civilization and the hope for human development.
This is included in the collection By the Waters of Babylon, and Other Fantasies and Prophecies, available for only $2.99 on Kindle (h/t moron commenter John F. MacMichael). Also included are outstanding stories such as "Into Egypt", "The Blood of the Martyrs" and "The Curfew Tolls".
$2.99 is a fantastic price, so I couldn't resist.
And commenter NativeNH mentioned the novel Earth Abides:
A disease of unparalleled destructive force has sprung up almost simultaneously in every corner of the globe, all but destroying the human race. One survivor, strangely immune to the effects of the epidemic, ventures forward to experience a world without man. What he ultimately discovers will prove far more astonishing than anything he'd either dreaded or hoped for.
According to the cover notes, this book is the inspiration for Stephen King's The Stand.
Note to Canadian morons: Pat Frank's Alas, Babylon, as well as his other novels, are in the public domain due to less stringent copyright laws in your country.
If you live outside Canada, check your country's copyright laws before downloading (h/t 'hooodathunkit').
Lastly:
158 The post-apocalyptic book that made a big impression on early me was Nevil Shute's book "On The Beach", which was originally called "The Last Days On Earth". It still is a chilling thought.

Posted by: Huck Follywood, a low grade social fever at October 20, 2019 10:16 AM (NVYyb)
Never read the book, but I did see the film adaptation a number of years ago. It was one of the most depressing movies I have ever seen.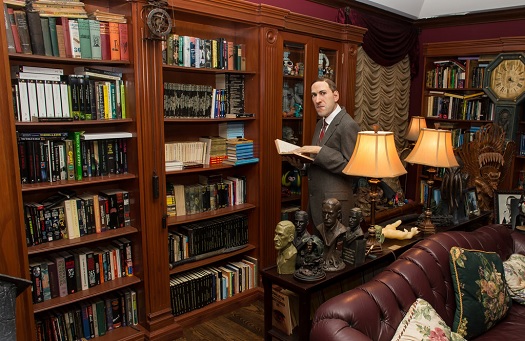 ___________
And I know I've recommended The Annotated HP Lovecraft here before. There's now a new companion volume, Beyond Arkham.

Posted by: Mary Poppins' Practically Perfect Piercing at October 20, 2019 09:41 AM (Ki5SV)
The first book in this series is simply called The New Annotated H. P. Lovecraft:
In this volume, Leslie S. Klinger reanimates Lovecraft [iswhdt --OM] with clarity and historical insight, charting the rise of the erstwhile pulp writer, whose rediscovery and reclamation into the literary canon can be compared only to that of Poe or Melville. Weaving together a broad base of existing scholarship with his own original insights, Klinger appends Lovecraft's uncanny oeuvre and Kafkaesque life story in a way that provides context and unlocks many of the secrets of his often cryptic body of work...

[He] collects here twenty-two of Lovecraft's best, most chilling "Arkham" tales, including "The Call of Cthulhu," At the Mountains of Madness, "The Whisperer in Darkness," "The Shadow Over Innsmouth," "The Colour Out of Space," and others. With nearly 300 illustrations, including full-color reproductions of the original artwork and covers from Weird Tales and Astounding Stories, and more than 1,000 annotations, this volume illuminates every dimension of H. P. Lovecraft and stirs the Great Old Ones in their millennia of sleep.
This is one of those books where you should probably spend the extra buck for the dead tree version, as the illustrations and annotations are undoubtedly a lot more impressive than if you viewed them on your phone or tablet. I many have to ask for this as a Christmas present this year.
Similarly, you'll be plunking down $35 for the hardback edition of the second volume MP4 mentions, The New Annotated H.P. Lovecraft: Beyond Arkham, and you'll smile while you're doing it:
Now, in this final volume, best-selling author Leslie S. Klinger reanimates twenty-five additional stories, the balance of Lovecraft's significant fiction, including "Rats in the Wall," a post– World War I story about the terrors of the past, and the newly contextualized "The Horror at Red Hook," which recently has been adapted by best- selling novelist Victor LaValle. In following Lovecraft's own literary trajectory, readers can witness his evolution from Rhode Island critic to prescient literary genius whose titanic influence would only be appreciated decades after his death. Including hundreds of eye-opening annotations and dozens of rare images, Beyond Arkham finally provides the complete picture of Lovecraft's unparalleled achievements in fiction.

200 illustrations.
My family can buy me this for a Christmas present next year.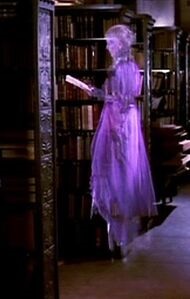 ___________
75 My other book is "Nine Perfect Strangers" by Liane Moriarty, about nine people with various problems gathering at a remote health resort in Australia. Tranquillum House is headed by a strangely charismatic director who has an exciting new protocol to help unlock buried issues. It may not, in the strictest sense, be legal or ethical.

Each chapter is a part of the story unfolding as seen by the characters. What I like is that you start out with unflattering impressions but gradually learn their backstory and they become much more sympathetic.

It's also very funny.

Posted by: All Hail Eris, Living the Good Life in the Off-World Colonies at October 06, 2019 09:38 AM (vhcul)
Nothing I can add to this review. Nine Perfect Strangers costs $9.99 on Kindle.
So that's all for this week. As always, book thread tips, suggestions, bribes, insults, threats, ugly pants pics and moron library submissions may be sent to OregonMuse, Proprietor, AoSHQ Book Thread, at the book thread e-mail address: aoshqbookthread, followed by the 'at' sign, and then 'G' mail, and then dot cee oh emm.
What have you all been reading this week? Hopefully something good, because, as you all know, life is too short to be reading lousy books.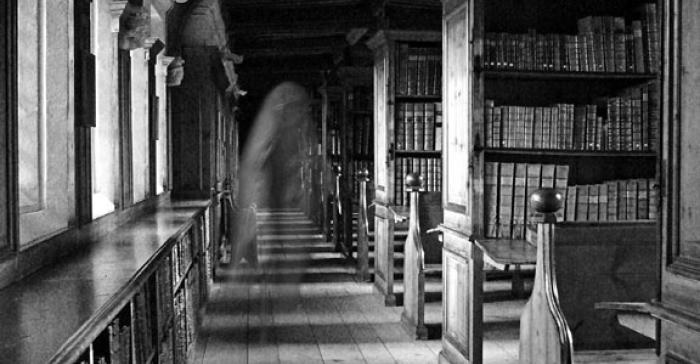 posted by OregonMuse at
09:00 AM
|
Access Comments