« The Soyciety Pages
|
Main
|
The Morning Report - 10/22/19 »
October 21, 2019
Monday Overnight Open Thread (10/21/19)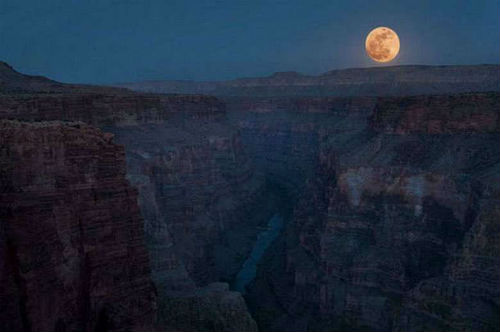 ***
THE QUOTES OF THE DAY

Quote I

"So they made in my family made a hard decision. And my whole family chipped into buy a house about 40 minutes north of here. And that's when I got my first taste of the country who allows their kids destiny to be determined by the zip code they are born in. And so much of my life was shuttled between these two worlds, and not just the two worlds between the Bronx and Westchester county, but the continental U.S., New York state, and Puerto Rico." Rep. Alexandria Ocasio-Cortez (D-NY)

Quote II

"First, I want to thank God and all the fans for the beautiful game, the beautiful playoffs," Altuve said. "We deserve to be in the World Series because my team has been working real hard." Jose Altuve

Quote III

"This (multicultural) approach has failed, utterly failed," German Chancellor Angela Merkel

Quote IV

Millions of us were thrown off our health insurance plans by Obamacare, and now I find out that it didn't even make things better for anyone else. The government intervenes, everything goes to hell, then Democrats cite the hell they created to demand another massive government intervention.

The motto of all socialist schemes should be: "This time, it will be different."Ann Coulter

Quote V

"I love planting trees and trying to improve and enhance the environment to restore lost habitats and all these things. I just pray that climate change and all the horrors we are facing now if we don't do something about it, won't completely destroy all this effort." Prince Charles

Quote VI

"We're now moving towards the total elimination of women's biology. The women's symbol has been used by feminists for decades. This is pure cowardice and virtue signaling from these big corporate brands who are capitulating to the trans agenda," Julie Bindel
***

There can't be Fake News. When there is no news at all.

Meanwhile they do their best to avoid talking about all his lies and the reason for censure. It didn't pass but at least it put his lies on record.

Via Newsbusters:

On Monday, the network morning shows devoted a total of 15 seconds of air time to congressional Republicans moving to censure House Intelligence Committee Chairman Adam Schiff for his handling of the impeachment inquiry into President Trump. Only NBC actually covered the news – in a dismissive tone – while ABC and CBS completely skipped the story
***

Call me "Doubting Thomas Mis. Hum. A major breakthrough on the electric car battery scene.

Imagine, if you will, a lightweight, inexpensive power source with 9 times the energy density of a lithium-ion battery. Got your mind wrapped around that concept? Now imagine that power source uses recycled aluminum, one of the most abundant metals on Earth, and an electrolyte so nontoxic you can drink it.


Call this power source a battery. Call it a fuel cell. Call it whatever you like. It is an invention that could upend energy storage as we know it and drive the electrification of transportation — from bicycles and neighborhood electric vehicles to heavy trucks, airplanes, and cargo ships — forward at warp speed.

The person behind all this is UK engineer and former Royal Navy officer Trevor Jackson, who began experimenting with aluminum air batteries at his workshop in the Cornish town of Callington in 2001. At that time, the electrolyte used was extremely caustic and poisonous. After years of experimentation, Jackson devised a new electrolyte — whose composition is a closely guarded secret — he says make it possible for his invention to power an electric car for up to 1,500 miles.
***

Bug or feature? Amazon is shipping products that are outdated.

Amazon's sprawling marketplace, consisting of millions of third-party sellers, has become a go-to site for many grocery shoppers, especially since the company's acquisition of Whole Foods over two years ago.

But an increasing number of consumers are finding that, just as the broader Amazon Marketplace has a major issue with counterfeits and unsafe products, the grocery section is littered with similarly problematic items in the form of expired foods.

From baby formula and coffee creamer to beef jerky and granola bars, items are arriving spoiled and well past their sell-by date, Amazon customers say. Interviews with brands, consumers, third-party sellers and consultants all point to loopholes in Amazon's technology and logistics system that allow for expired items to proliferate with little to no accountability. Consumer safety advocates worry that as the marketplace grows, the problem will only get worse.
***

What's the Chinese word for "Apple"? Everyday they continue to become more and more Chinese.

Chinese Ban
One company that probably won't be bidding is Apple Inc., the people said. The tech giant has eschewed controversial programming that could damage its brand, and it's wary of offending China, where it sells a lot of iPhones. "South Park" was just banned in China after an episode mocked the country's censorship of Western movies and TV.

The riches from the sale will be split between Viacom, Parker and Stone under a unique deal forged in 2007. The creators and the media giant split all the digital rights 50-50 under a joint venture that covers streaming, mobile and games.

Netflix previously licensed "South Park" through a deal with Viacom, a transaction that paid out in the tens of millions. Hulu snagged the rights in 2014 and reupped it a year later.

Parker and Stone have used their profit from "South Park" and their hit Broadway play "The Book of Mormon" to create and fund their own studio, which was valued at $300 million in 2013. That value is about to go way up.
***

The only reason why we use your crappy product is because we are made to. Ethanol should sink or swim on its own.

EVANSVILLE, Ind., Oct. 18 (UPI) -- Farming and renewable fuel groups are angry over an Environmental Protection Agency proposal that they say will reduce the amount of biofuels that oil refiners are required to use next year -- and they are fighting to have it overturned.

The proposed rule, the groups say, reneges on a promise the Trump administration made two weeks ago to require large oil refineries to increase their ethanol use enough to compensate for the exemptions granted to small refineries.
***

Americans and their fire arm preferences.
The FBI's National Instant Criminal Background Check System, or NICS for short, reveals all sorts of data. Most folks just look at the grand total number each month or year and compare that to the previous year's data for an idea of sales trends. But the data has a much bigger story to tell.

Most people assume that each NICS check represents a firearm transfer. In the past, the overwhelming majority did indeed represent transfers. However, today, most NICS checks are done for license checks and re-checks.


For instance, did you know that Illinois has the most NICS checks of any state so far in 2019? More than even Texas. Far more.
***

Quite the den. Next to the 8 pointer and the 10 pound walleye hanging on the wall is Uncle Dave.

Tattoos can be very meaningful and hold a lot of sentimental value to both the owner and their loved ones.

Over the course of a lifetime some people can spend thousands inking their bodies and one mortician is now offering a controversial service to turn tattoos into 'fine art'.

Michael Sherwood, from Cleveland, gives grieving families the option after a death of keeping the tattooed skin as parchment-like artwork they can hang in their homes in remembrance.
***

Breathalyzers. We all know that they work for detecting someone's BAC. Now there appears to be a breathalyzer that detects marijuana usage. However, how much pot is too much when it comes to driving?

New marijuana breathalyzer tests that are billion times more sensitive than one for testing alcohol levels have been dubbed a 'game-changer' by researchers.

Some law enforcement agencies across the country have been reluctant to have marijuana legalized in their states, worried relaxed rules for the drug could lead to an explosion of impaired drivers on the road.

But now cops could loosen up to the idea, thanks to devices from Hound Labs and Sanntek that can tell how recently someone has consumed THC, a by-product of marijuana, and in turn detecting whether they're likely to be high.

'With alcohol, if you have over 0.08% in your blood, there's the presumption that you're intoxicated,' Christopher Leusner, head of the New Jersey State Association of Chiefs of Police, told the Philadelphia Inquirer. 'There hasn't been a blood test or a breath test that can determine if you're impaired by marijuana.'
***

Wow. What a surprise an honest campaign ad.

***

Don't you enjoy being lectured to by someone who hasn't earned a right to pontificate? Chelsea Clinton opens her pie hole.

I am so proud of my mom. I'm very biased toward her…love her very much and feel very protective of her, although I know she doesn't need me to be. But, really my most important role now is as my kids mom. You know I have a daughter Charlotte who just turned five last week, a son Aiden, he is three and baby Jasper just two months old," continued Chelsea Clinton. "And I think about the country they're living in right now it's not the country I want them to grow up in. We learned last night that President Trump wanted to dig a ditch at the border and put alligators and snakes and shoot migrants in the leg…The depth of cruelty and inhumanity towards migrants, towards people of color, towards LGBTQ community…is not the America I want my kids to grow up in."
***

I'm sure there is some logical explanations, amirite? Great Britain's Prince Andrew was in Jeffrey Epstein's contacts. Not just once, but thirteen different numbers.

A private investigator looking into the activities of billionaire peadophile Jeffry Epstein claimed it was 'hogwash' that Prince Andrew 'didn't know what Epstein was about'.

Mike Fisten, one of the first investigators to examine allegations that Epstein had sexually abused and trafficked girls, found '13 contact numbers for Prince Andrew' in an address book at his mansion in Palm Beach, Florida.

In an interview with Channel 4's Dispatches airing tonight, Fisten said the book was a 'treasure trove' of information and showed his team the true scope of Epstein's travels and contacts.

He said: 'You could take for instance, if looking at the section in London, you could pick out, the Duke of York, which is Prince Andrew. And when you look at that, under Duke of York it shows Buckingham Palace London.
***

Apparently, California Gov. Gavin Newsom doesn't give a rats ass about the law abiding citizens of California.
California Governor Gavin Newsom pardoned three immigrant felons last week to help them avoid being deported from the United States.

Newsom, who oversees the most pro-illegal immigration state in U.S. history, pardoned three immigrants — Arnou Aghamalian from Iran, Thear Seam from Cambodia, and Victor Ayala from El Salvador — in order to erase their criminal records and help them avoid deportation back to their native countries.

I understand the reasons why California Morons stay. Is there a breaking point where you say F*ck it, I'm out of here?
***
THE ONT MUSICAL INTERLUDE
On this day: 21 Oct 2007
Kid Rock and five members of his entourage were arrested after an argument with a man escalated into a fight in a restaurant in Atlanta, Georgia. Kid Rock's tour bus was pulled over by police after it left the scene; Rock was released after posting $1,000 (£490) bail. Kid Rock also had the No.1 album on the US chart with 'Rock N Roll Jesus' his eleventh album release and first to debut at the top of the chart. via thisdayinmusic.com
&&&
On this day: 21 Oct 2006
American musician, singer, songwriter, and drummer Sandy West died. Founding member (with Joan Jett) of all girl group The Runaways, hailed by fans and critics alike to be one of the most groundbreaking drummers in rock and roll history. via thisdayinmusic.com
***

Somebody never learned the meaning of the word "NO!". Genius Award Winner.

The naked Missouri woman who sat on her boyfriend's face and demanded that he perform oral sex on her has pleaded guilty to a domestic violence charge, according to court records.

Amy Parrino, 44, copped last month to a felony assault charge and was sentenced to three years in custody, though a Circuit Court judge stayed the execution of the prison term and placed the Columbia resident on five years probation.

As part of a plea deal, prosecutors dropped a felony sexual assault charge against Parrino, who worked prior to her arrest as an embalmer's assistant at a mortuary.

Parrino had been locked up in the Boone County jail since her arrest last December. She was released following her sentencing and ordered to have no contact with the victim.
***

Recently we covered the story of a Dollar General clerk in Dayton, Ohio shooting a perp. His future employment is uncertain until now. Tonight's Feel Good Story of The Day.

Kyle Reyes, CEO of The Silent Partner Marketing and national spokesman for Law Enforcement Today, announced through the pro-cop news site that he is extending an amazing offer to the clerk.

"I believe the company will do the right thing, just as I believe this clerk did the right thing," Reyes said. "If, for whatever reason, they don't, we'd be honored to offer the clerk a position at our company."

This clerk doesn't need to worry about a strict firearm policy, either. Reyes' gun-friendly company sounds like heaven on earth for Second Amendment enthusiast
***

Tonight's ONT has been brought to you by Bill Kristol's Wish List.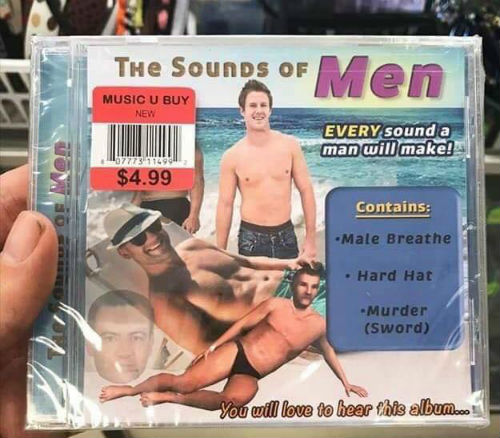 Notice: Posted with permission by the Ace Media Empire and AceCorp, LLC. Supervision provided by Dewey, Cheatem & Howe, S.C.

posted by Misanthropic Humanitarian at
10:00 PM
|
Access Comments