« Sunday Early Morning Thread
|
Main
|
Hey Big Government, Here's A Novel idea: Mind Your Own Damned Business »
October 06, 2019
Sunday Morning Book Thread 10-06-2019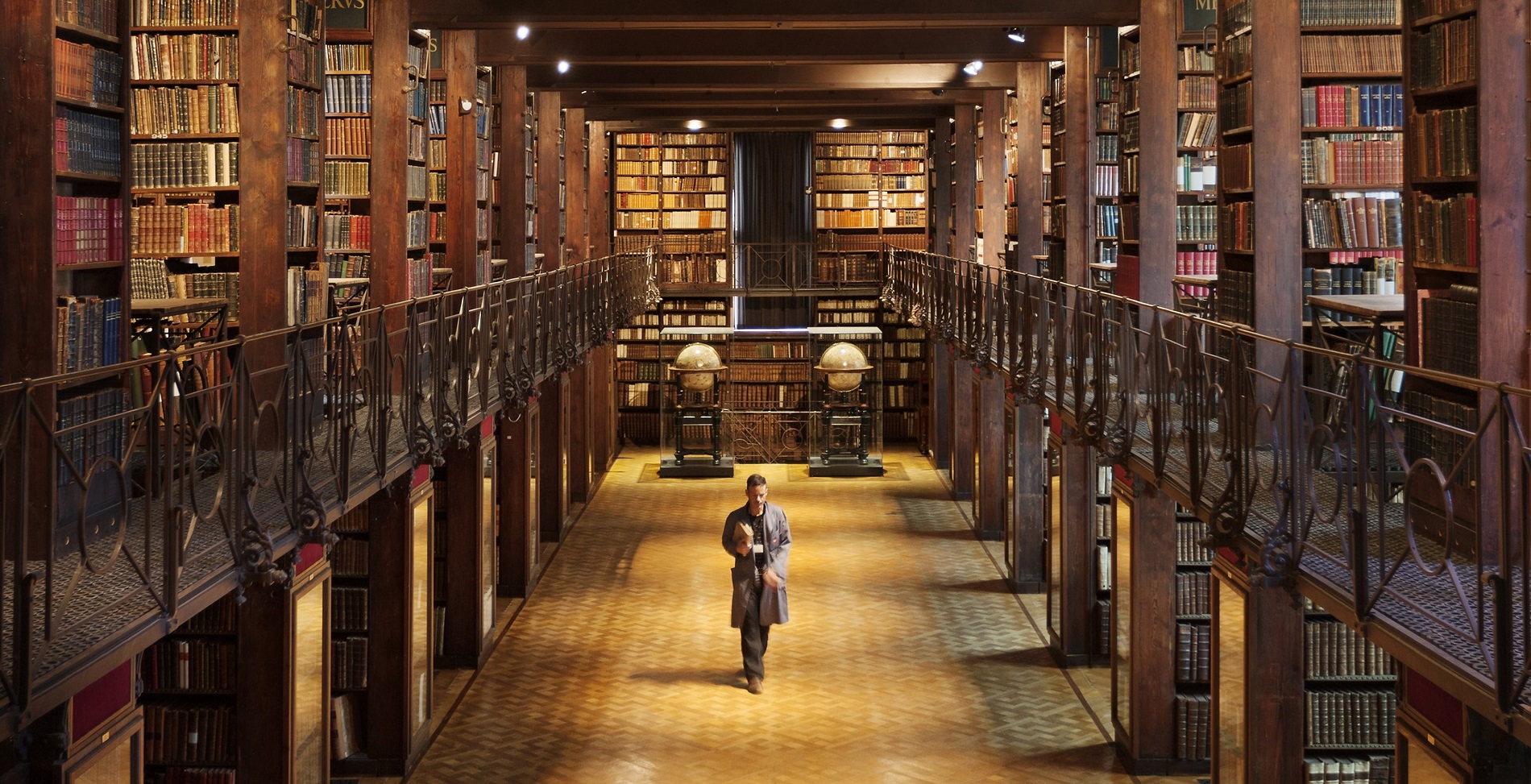 Hendrik Conscience Heritage Library, Antwerp, Belgium

Good morning to all you 'rons, 'ettes, lurkers, and lurkettes, wine moms, frat bros, crétins sans pantalon (who are technically breaking the rules), con-jobs, nut-jobs, whack-jobs, and assorted odd-jobs. Welcome once again to the stately, prestigious, internationally acclaimed and high-class Sunday Morning Book Thread, a weekly compendium of reviews, observations, snark, witty repartee, hilarious bon mots, and a continuing conversation on books, reading, spending way too much money on books, writing books, and publishing books by escaped oafs and oafettes who follow words with their fingers and whose lips move as they read. Unlike other AoSHQ comment threads, the Sunday Morning Book Thread is so hoity-toity, pants are required. Even if it's these pants, which actually, may not actually qualify as 'pants'. I don't know, I think I'm going to have to get some sort of legal ruling here to see if they meet the minimal definition.


Pic Note:
Today's library has been around for awhile:
The Hendrik Conscience Heritage Library (Dutch: Erfgoedbibliotheek Hendrik Conscience) is the repository library of the city of Antwerp. It is named after the Flemish writer Hendrik Conscience, whose statue adorns the library. The library conserves books and magazines to keep them available permanently.

The history of the Hendrik Conscience Heritage Library (named after the Flemish writer Hendrik Conscience), which was called the City Library until 2008, goes back to 1481. The collection contains more than one million books. The primary collection areas are Dutch literature, history of the Netherlands, early printed books (pre-1830), Flemish folk culture, art in the Netherlands, and works about Antwerp ("Antverpiensia")...

Over the centuries, the collection grew steadily. In the nineteenth century, the library expanded significantly. Today the Hendrik Conscience Heritage Library possesses a vast and versatile collection.

It Pays To Increase Your Word Power®
Appropriate for this thread:
DÉJÀ-LU is the feeling that you have already read something before.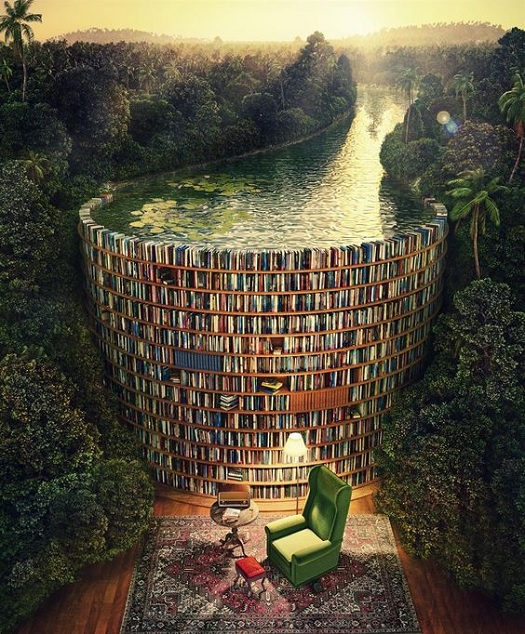 Free Speech Considered Harmful
How ironic is this? Emerald Publishing (British, I think) decides not to publish a book about free speech because they're concerned it might offend people:
For the reasons outlined above, it is with regret that Emerald has taken the decision not to publish your manuscript. We have not taken this decision lightly, but following senior level discussions within the organization, and with the additional benefit of specialist legal advice. I realize that this decision will come as a disappointment to you and hope that you will be able to find an alternative publisher with whom to take the work to publication.
This is just the conclusion. Their "concerns" with the manuscript in question were given in detail in prior paragraphs. What is interesting is that they didn't give any suggestions for revising the sections they considered to be problems, they just told the author, sorry, even though we listed your book in our fall catalog and even gave it an ISBN number, we're not going to publish it.
And why is the book so dangerous? The author explains:
First, I give a general defense of free speech...

I then chart the history of the sins of universities against free speech with an emphasis on the McCarthy era (when conservatives barred or fired those they considered suspect), through the transitional period of Vietnam, to the present (when many on the "left" do much the same, particularly student protest groups). I detail the use of speech codes, and trigger warnings, and departments that have a party line ("Walden codes") to discipline, expel, fire, and, above all, to defend indoctrination rather than education.

I include among the latter some African American studies departments that will not assign books or papers by conservative thinkers, some women's studies departments that reject incontrovertible social science that runs counter to the official feminist ideology, and some (almost all) education departments that define their purpose as sending out "missionaries" to convert schools to their vision of an egalitarian society...
Incidentally, this is the best summation of the corruption of our system of education I've ever seen. Our universities do not seek knowledge, they have been repurposed, like a virus, to propagate an agenda.
We had some troll on one of the morning rant threads last week opine that "the only ones who complain about free speech are people who want to spew hate". He really said that. I've been hearing similar sentiments lately on Twitter, too, so apparently that's the new talking point that has gone out in order to get you to shut down dissent. Because, as progressives say, dissent is only patriotic when we do it.
(h/t Hans Schantz)


Book Quote:

"Some books you read...
Some books you enjoy
But some books swallow you up
heart & soul"
--Joanne Harris


They Don't Publish Market Books Like This Any More: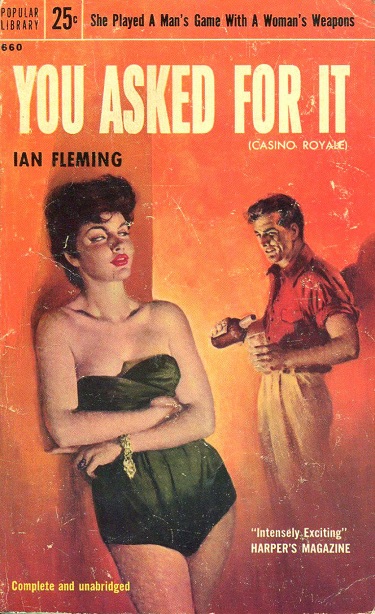 "Look at those dorky pants. What a loser"
(h/t Pulp Librarian)


Moron Recommendations
I read The Great Fire by Shirley Hazzard. This is a love story set in occupied Japan after WWII. There are also scenes in China, New Zealand, and the north coast of England. An interesting story, populated with interesting characters. Ms. Hazzard in the author of the classic, The Transit of Venus.

Posted by: Zoltan at September 29, 2019 09:20 AM (xb43q)
The Great Fire: A Novel is described as "A great writer's sweeping story of men and women struggling to reclaim their lives in the aftermath of world conflict", that is, World War II:
In war-torn Asia and stricken Europe, men and women, still young but veterans of harsh experience, must reinvent their lives and expectations, and learn, from their past, to dream again. Some will fulfill their destinies, others will falter. At the center of the story, Aldred Leith, a brave and brilliant soldier, finds that survival and worldly achievement are not enough. Helen Driscoll, a young girl living in occupied Japan and tending her dying brother, falls in love, and in the process discovers herself.

In the looming shadow of world enmities resumed, and of Asia's coming centrality in world affairs, a man and a woman seek to recover self-reliance, balance, and tenderness, struggling to reclaim their humanity.
The Great Fire: A Novel, available for $9.99 on Kindle, is the winner of the 2003 National Book Award for Fiction.
Zoltan also read Thank You For My Service by Mat Best. This is Best's memoir as a Special Operations Ranger, CIA contract operative, and entrepreneur. After his service, he started three companies which employ vets. The most notable being Black Rifle Coffee Company.
In this hilarious and personal memoir, readers ride shotgun alongside former Army Ranger and private military contractor and current social media phenomenon Mat Best, into the action and its aftermath, both abroad and at home. From surviving a skin infection in the swampy armpit of America (aka Columbus, Georgia) to kicking down doors on the outskirts of Ramadi, from blowing up a truck full of enemy combatants to witnessing the effects of a suicide bombing right in front of your face, Thank You for My Service gives readers who love America and love the good guys fresh insight into what it's really like inside the minds of the men and women on the front lines.

It's also a sobering yet steadying glimpse at life for veterans after the fighting stops, when the enemy becomes self-doubt or despair and you begin to wonder why anyone should be thanking you for anything, least of all your service. How do you keep going when something you love turns you into somebody you hate? For veterans and their friends and families, Thank You for My Service will offer comfort, in the form of a million laughs, and counsel, as a blueprint for what to do after the war ends and the real fight begins.
Thank You For My Service can be described as a cross between Deadpool meets Captain America. Warning for graphic language and situations.
___________
___________
61 Read Old Man by Thomas Perry which is about as good of a read on the "don't mess with an old man, he might have more skills than you know" plotline. Protagonist worked for US gov in his youth moving money to aid group of Middle Eastern rebels. They person who was supposed to distribute the millions, kept the money, so our hero stole it back from him leaving a trail of bodies behind. US gov not thrilled with his actions so we went into hiding and lived a long life with wife and daughter. Bad guy finds him, then US spy bunch finds him and off goes the novel. Will have to check out more stuff by this author- seems to have written quite a bit. This one came free with Prime Reads.

Posted by: Charlotte at September 29, 2019 09:25 AM (5t9V6)
Thomas Perry has written > 20 novels, and I'm not going to cut and paste the Amazon blurb for The Old Man here, because Charlotte's description pretty much stands on its own. You can buy the Kindle edition for $9.27, but those of us with Amazon Prime can read it for free. I've never made use of this Prime feature, so I assume it means I can download it and it will remain on my device for a limited period of time, like 2 weeks, or a month, or whatever, and then I suppose it will disappear, or become inaccessible.
___________
"Big Damn Hero" by James Lovegrove and Nancy Holder. I got it half price so yay.

One of a growing set of stories set between the end of the series and the beginning of the "Those Left Behind"-"Serenity" arc. This allows the full crew to be still on the ship.

Mostly its about Malcolm Reynolds' past in the rustic planet Shadow catching up with him. Like in King's "Wizard and Glass".

Editor fail: in this book, Reynolds lost his (Christian) faith back in Shadow. But we know from the series it happened at Serenity Valley.

Zoe and Mal get beat up... a lot. So does Shepherd Book. This book doesn't pretend to be anything but what it is, a Western in space.

Posted by: boulder t'hobo at September 29, 2019 10:29 AM (ykYG2)
Yeah, I remember channel surfing one night, seeing the Firefly intro, and thinking, "wth is this, it looks like a western, but there's spaceships." Didn't stick around to watch, for whatever reason, and then forgot about it. It wasn't like Fox went out of their way to advertise it, or promote it, or anything.
So this book is "[t]he original novel tying into the critically acclaimed and much-missed Firefly series from creator Joss Whedon."
The Battle of Serenity Valley was the turning point that led the Independents to their defeat at the hands of the Alliance. Yet the Browncoats had held the valley for weeks against all odds, before being ordered to lay down their arms. Command stated they refused to send in airpower because the ground war was "too hot." But the soldiers who were there insist that was not true...

While picking up a new cargo on Persephone, Captain Malcolm Reynolds is kidnapped by a bunch of embittered veteran Browncoats who suspect him of sabotaging the Independents during the war. As the rest of the crew struggle to locate him, Mal is placed on trial for his life, fighting compelling evidence that someone did indeed betray them to the Alliance all those years ago. As old comrades and old rivals crawl out of the woodwork, Mal must prove his innocence, but his captors are desperate and destitute, and will settle for nothing less than the culprit's blood.
Firefly - Big Damn Hero Kindle edition is $8.99.
In retrospect, I think I'm glad Firefly ended when it did. Because its memory is pure and unsullied. It it had continued, Whedon would have found a way to muck it up.
___________


Who Dis: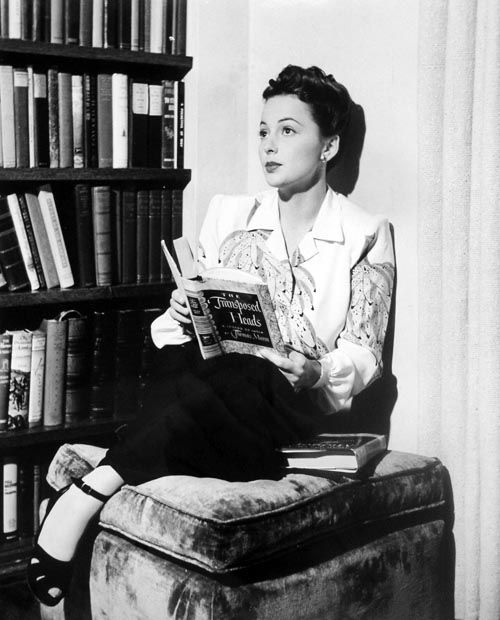 (Last week's 'Who Dis' was
Gina Torres
)
___________


Books By Morons
I discovered a new moron author this week when he followed me on Twitter. Former San Diego Police officer George Eliseo has been lurking here for at least a couple of years, and he has written a 'private eye caper' novel, Altering Course:
Carmine LaRosa medically retired from the San Diego Police Department almost a year ago. So far, he hasn't found anything to replace the thrill of police work until an old friend offers him a next to impossible job: find a local businessman that went missing after he sailed from the San Diego Yacht Club bound for Cabo San Lucas a week ago. Carmine takes the case but for reasons other than money, reasons he can't tell anyone about.

During his investigation, Carmine discovers that a beautiful, blonde bartender went missing in Las Vegas around the same time. A mysterious Russian lawyer with ties to the Las Vegas underworld hires him to find her. As both cases progress, a lot of people are suddenly very interested in the missing boat and the missing bartender.

The case takes Carmine from his dilapidated fixer-upper of a house in Pacific Beach to Cabo and Vegas then back, tracking down the boat, the businessman and the girl. As he gets closer to the solution, it's obvious someone doesn't want him to succeed, and will use deadly force to stop him.
Altering Course is available on Kindle for $2.99.
George tells me his new book, a military science fiction novel, is almost ready to publish. I'll let you all know when.
___________
So that's all for this week. As always, book thread tips, suggestions, bribes, insults, threats, ugly pants pics and moron library submissions may be sent to OregonMuse, Proprietor, AoSHQ Book Thread, at the book thread e-mail address: aoshqbookthread, followed by the 'at' sign, and then 'G' mail, and then dot cee oh emm.
What have you all been reading this week? Hopefully something good, because, as you all know, life is too short to be reading lousy books.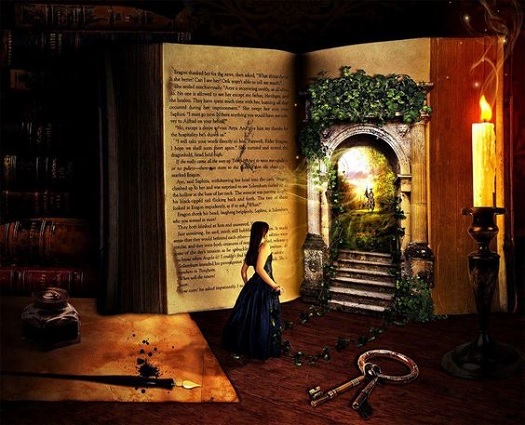 posted by OregonMuse at
09:00 AM
|
Access Comments