« The Left Gave Us 9/11, and Now the Left Is Hijacking the Memory of 9/11
|
Main
|
The Morning Report - 9/12/19 »
September 11, 2019
Wednesday Overnight Open Thread (9/11/19)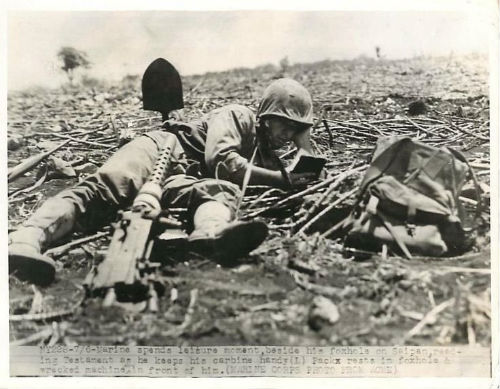 (H/T Clutch)
***
The Quotes of The Day

Quote I

"Walk toward the fire. Don't worry about what they call you. All those things are said against you because they want to stop you in your tracks. But if you keep going, you're sending a message to people who are rooting for you, who are agreeing with you. The message is that they can do it, too." ― Andrew Breitbart

Quote II

"The attacks of September 11th were intended to break our spirit. Instead we have emerged stronger and more unified. We feel renewed devotion to the principles of political, economic and religious freedom, the rule of law and respect for human life. We are more determined than ever to live our lives in freedom." — Rudy Giuliani

Quote III

"By the way, I have two guns in my household for self-defense, just so you know." Alyssa Milano

Quote IV

"I just get up every morning and go out. And I don't let the old man in," Clint Eastwood

Quote V
THEN

"I say raise hell, make people uncomfortable. Because here's the truth. For far too long, we have lived with the discomfort of living as second class citizens and I'm tired of it."

"CAIR was founded after 9/11, because they recognize that some people did something, and then all of us were starting to lose access to our civil liberties,

NOW
"September 11th was an attack on all of us. We will never forget the thousands of Americans who lost their lives in the largest terror attack on U.S. soil,"Rep. Ilhan Omar (D-MN)

I normally don't comment on The Quotes of The Day. However, I cannot refrain myself, Ilhan Omar is a vile disgusting repulsive human being who doesn't belong in the USA let alone the House of Representatives.
***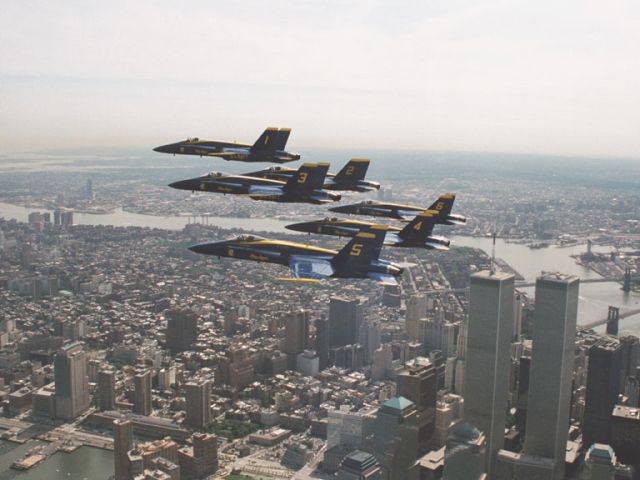 (H/T Bro Bill)
***

This is what happens when a country has open borders and does not enforce its laws. WARNING-Graphic Footage
***

I'm not a pessimist. I consider myself a realist. Here's hoping Vice President Mike Pence is right. I have my doubts.
***

Looking for a new gig? Amazon is hiring.

SEATTLE — Engineers in the Bay Area. Advertising managers in Chicago. Freight specialists in Arizona. The job listings keep piling up at Amazon, a company that is growing in many directions amid one of the tightest labor markets in memory.

On Monday, Amazon said it had 30,000 open positions in the United States, including full- and part-time jobs at headquarters offices, technology hubs and warehouses.

Although the company has positions to fill across the country, Amazon's job boards list many more openings in the Seattle area and California and by its new campus near Washington, D.C., than it does anywhere else.

The vacancies, which Amazon said it hoped to fill by early next year, are permanent jobs and do not include seasonal positions for the warehouse workers and drivers that the company typically hires to handle the spike in orders it gets around Christmas. More than half the jobs are tech oriented, and roughly a quarter are for warehouse work, the company said.
***
Oil tycoon, T. Boone Pickens, RIP at age 91.

Legendary oil tycoon and Oklahoma State University megabooster T. Boone Pickens has died, sources have confirmed to KOCO 5 Wednesday.

He was 91 years old.


Pickens was born on May 22, 1928, and grew up in Holdenville, where his father worked as an oil and mineral rights leaser. He initially attended Texas A&M on a basketball scholarship but transferred to Oklahoma A&M, now called Oklahoma State University, after he lost his scholarship.

After graduating from Oklahoma A&M, Pickens worked in the energy industry and founded Mesa Petroleum in 1956. By 1981, Mesa had become one of the largest independent oil companies in the world.
***

For less than a cup of coffee, you to can help Antifa...............

***

National Unity, what once was is no longer.

Three-hundred-plus years later, that ideal began to crumble. Devolution became the objective of peoples who found unity artificial. Minus the integrative loyalty of communism, Yugoslavia crumbled into different ethnic enclaves and civil war. Czechoslovakia broke into the Czech and Slovak Republics. The Soviet Union broke up into its pre-imperial past. Many African states devolved into tribalism.

Our strength is most definitely not our multiculturalism. Our strength is a multicultural society that possess a transformative sense of unity. Dramatic events like 9/11 rekindle that purpose.

But as that purpose erodes, we will descend into various forms of dysfunctional group identities. In the 18 years since 9/11, we've forgotten what unites us as Americans. It is time to remember that we do share a common purpose and destiny. We are in this together.
***

Firefighting and forgotten history. H/T Hank Curmudgeon

***

What Christians can learn from the heroic stand of Flight 93.

At some point, all the passengers came to realize their lives were past preserving. It wasn't a question of saving their own lives, they were already dead men. It became a question of saving the other people… the targets. Saving the people 'out there somewhere', people who were quietly living their lives unaware of the grave danger they faced.

And so, they acted.

They acted with the courage of men who knew they were doomed to die and had nothing of their own left to preserve. Nothing left that their enemies could take from them.

They acted like men with nothing to lose.

And only 20 minutes' flying time away from whatever target had been picked in DC, they crashed the plane into the relative safety of a field.
***

Should we legalize pot? Should we legalize opioids? I don't have the answer about the war on drugs. Wish I did. A Narcotics Officer Ends His War on Drugs.

HAGERSTOWN, Md.—Kevin Simmers relished locking up drug users, no matter how little crack they had on them. "If they just had a pipe—fine," he said. "At the end of the night, I wanted to have an arrest. I wanted a body."

Decades later, despite his efforts, the opioid epidemic was in full swing in Hagerstown, "a small town with big-city problems" an hour outside Baltimore. In 2013, Simmers received an unusual phone call from his 18-year-old daughter, Brooke, who was typically defensive of her independence: "I need your help, Dad." Simmers braced himself and met her for breakfast at a Waffle House near the so-called heroin highway, an intersection of interstates that connects major drug markets up and down the East Coast. Brooke told Simmers that she was addicted to opioid pain pills and didn't know how to stop. Familiar with their street price, Simmers asked how Brooke, with no obvious income, could afford the expensive pills. "She told me she was selling her body," he recalled.
***

The things you find on the internet. The Museum Of Endangered Sounds.
***

Facebook, is more invasive than you could imagine.

In December 2018, Privacy international exposed the dubious practices of some of the most popular apps in the world.

Out of the 36 apps we tested, we found that 61% automatically transfer data to Facebook the moment a user opens the app. This happens whether the user has a Facebook account or not, and whether they are logged into Facebook or not. We also found that some of those apps routinely send Facebook incredibly detailed and sometimes sensitive personal data. Again, it didn't matter if people were logged out of Facebook or didn't have an account.

This sharing happens through the Facebook Software Development Kit (SDK), a set of software development tools that can be used to develop apps for a specific operating system. In an email to us on 29 December 2018, Facebook described how their product works:
***

Bravo! The DOJ takes a bite out of crime. While D.C. swamp creatures continue to slither around.

The Department of Justice today announced the arrest of 281 suspects in connection with email scams and wire transfer fraud. The action is the biggest of its kind yet against this type of digital scammer, and is a strong symbol of law enforcement's sense of urgency in trying to contain a rapidly growing threat.

You're familiar with crimes like this, even if you don't know them by their proper name of "business email compromise" schemes. It involves the coordinated crafting of compelling scam emails that trick employees or vulnerable individuals into sending money, then using strategic mules to wire the funds back to the perpetrators. Such scams have ballooned in recent years, costing victims tens of billions of dollars over time. The DOJ said the new round of arrests took four months to carry out across 10 countries, and resulted in the seizure of almost $3.7 million.
***

Freedom of Association, the State of New Jersey has never heard of it.

New Jersey Governor Phil Murphy presides over the state with the highest taxes and worst business climate in all of America. Yes, even worse than Illinois. But instead of working to fix that, he says he wants to use the power of the Garden State purse to punish banks and retailers who refuse to submit to his additional failed gun control measures.

From the New York Times, who refer to this political stunt as a "novel gun control strategy:"


New Jersey intends to stop doing business with gun manufacturers and retailers that fail to adopt policies, like conducting background checks, to stop guns from falling into the wrong hands, becoming the first state to take such stringent action against the firearms industry.

The state will also apply pressure on major financial institutions, seeking information from banks that do business with New Jersey about their relationships and policies involving gun makers and sellers.
***

I don't see any happy ending for this country. A great many Americans think that yours truly is a terrorist. Are you a terrorist as well?


Democratic Party views on the National Rifle Association are the focus of a new survey by Rasmussen Reports.

According to the national telephone and online survey, "nearly one-out-of-three Likely Democratic Voters (32%) favor declaring the gun rights group a terrorist organization in the community where they live."

The NRA has over 5 million law-abiding Americans as members, who recognize the God-given right to defend themselves, as guaranteed in the Second Amendment of the U.S. Constitution.

But to many Democrats, these Americans are terrorists.

Somewhat surprising, 14 percent of Republicans responding agreed — that's one out of every seven.
***
***
Hey Bill Gates, I understand that Charles Manson knew a lot of musicians. Good thing Epstein knew rich people.

On Monday, CNBC reported that Microsoft founder and philanthropist Bill Gates met with late financier and convicted sex offender Jeffrey Epstein in 2013 after Epstein "unleashed an aggressive lobbying campaign" to secure that meeting. In an interview published on Tuesday, Gates offered his explanation of why to the Wall Street Journal: Epstein knew a lot of rich people!

By the time of the 2013 meeting, Gates was still on Microsoft's board and Epstein's controversial 2008 plea deal on Florida state charges of procuring an underage prostitute had been publicly known for years. Gates confirmed the 2013 encounter to the Journal, but said he was "never at any parties or anything like that" (referring to numerous accusations that Epstein ran a massive child sex trafficking ring) and all of his meetings were "with men," not the young women Epstein was often seen with. Instead, Gates said he had received numerous entreaties to tap into Epstein's network of moneyed friends for philanthropic reasons.

"I met him," Gates told the Journal. "I didn't have any business relationship or friendship with him. I didn't go to New Mexico or Florida or Palm Beach or any of that. There were people around him who were saying, hey, if you want to raise money for global health and get more philanthropy, he knows a lot of rich people.

The ends always justifies the means with certain people.
***
The ONT Musical Interlude
&&&
***

We have all thought at one time, "It's the principle of the matter". But there comes a point to say "Enough". Not for our Genius Award Winner.

A man spent £30,000 of his savings on a failed legal battle "for justice" over a £100 speeding fine.

Richard Keedwell, 71, said a "seriously flawed" legal system meant fighting the fine had taken nearly three years and used up his sons' inheritance money.

He claims he was wrongly clocked doing 35mph in a 30mph zone on a day trip to Worcester in 2016.

The Crown Prosecution Service (CPS) said the case involved a "multiplicity of issues" which added to its length.
***

Tonight's Feel Good Story of The Day involves a video. For every action...............
***

Tonight's ONT has been brought to you by Admiration.
Notice: Posted with permission by the Ace Media Empire and AceCorp, LLC. Apologies if tonight's product was overly morose.

posted by Misanthropic Humanitarian at
09:55 PM
|
Access Comments