« Ol' Potato Salad Joe Storytime Hour
|
Main
|
EMT 08/31/19 »
August 30, 2019
Modern Problems Require A Modern ONT
This is a new one on me.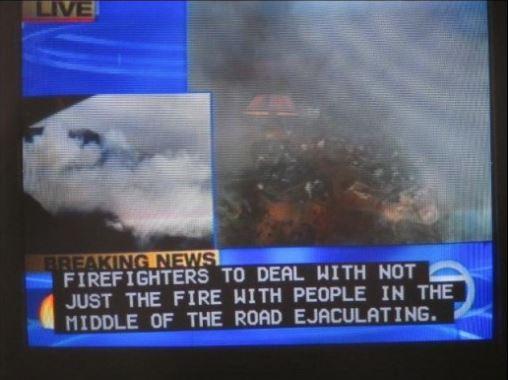 The One Where Some Asshole SJW Shits All Over The Show
Never really watched Friends, but I know a lot of people enjoyed it. Shame on them, because it seems that the show is problematic.

Awful

If it were me, I would have killed the bitch. Straight up not lying.

The Worst Recipe Ever
This has to be a joke. I like this style of recipe video, I've gotten a lot of ideas from watching them, and made some yummy stuff. (Like this) But this....this is a whole other thing entirely

This guy bit the bullet for all of us and actually made it. His conclusion?
I expected to like it in a gross-good kind of way. But the mixture of the sweet bbq sauce, the pizza sauce and the dill sour cream....:,,,,,;;; truly one of the most vile things I've ever eaten.
Nobody show this post to CBD.
Headline Of The Week

Why Was Steve Bannon's Hot Tub Allegedly Filled with Acid?

Music News

Phil Collins Hates Paul McCartney
It seems that Paul is, as they would say in Britain, "a bit of a cunt".

Every day we stray further away from God
It seems that by feeding an AI bot a sexy first sentence, you can make it write some god awful porn

If you're so inclined, you can try it for yourself. It's kinda fun if you stay away from porn. To be fair, some of the AI generated porn is hilarious.
Call me Ishmael

Katherine Zeta-Jones, who starred in True Detective (a very good HBO series) is rumored to be playing the lead female character in an upcoming movie titled, The Devil in Her Own Self.

I think her character must be a woman who has some sort of religious experience or has an experience that causes her to experience the Devil in her own self at times. That makes complete sense to me because she's a strong woman; she's a tough one. But you know, she needs someone she can trust. She needs someone to stand up to the Devil, the powerful one, and that someone is going to be her.

She also says that she's not too familiar with the plot yet but she will definitely have her own interpretation of it:

The way you get the Devil out is to take the Devil in on yourself and say, "Don't have love. Don't have love. All of that, love, that's just too much; you already have enough love. Love you, love everything; stop everything. Let it go
Not exactly Moby Dick, is it?

Sometimes You Just Have To Swing At A Fat Pitch
This Is My Shocked Face
Why Everything They Say About The Amazon, Including That It's The 'Lungs Of The World,' Is Wrong
Closing On A High Note
After Her Years of Research, a Cambridge Scientist Could Be on the Verge of Curing Multiple Sclerosis
This photo essay, "Preparing for a fight", is beautiful. You go girl. Beat the shit out of it.
Tonight's ONT brought to you by ducks:
The Yahoo Group is quacking up.

posted by WeirdDave at
09:30 PM
|
Access Comments