« Robert Francis O'Rourke: Why Yes I Do Believe In Abortion Up Until the Last Second Before the Child Emerges Whole From the Womb
|
Main
|
The Morning Report - 8/28/19 »
August 27, 2019
Tuesday Overnight Open Thread (8/27/19) Condensed VersionHodge Podge Edition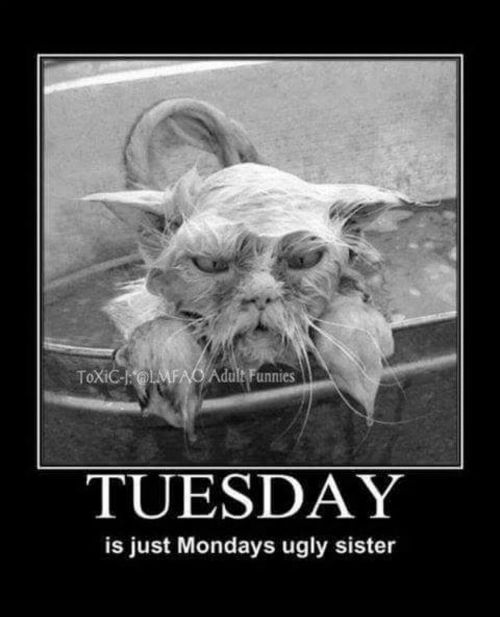 ***
If they bring a didgeridoo to the fight, we bring a gun. An armed guard took that advice.
***
The Inspirational Quote of The Day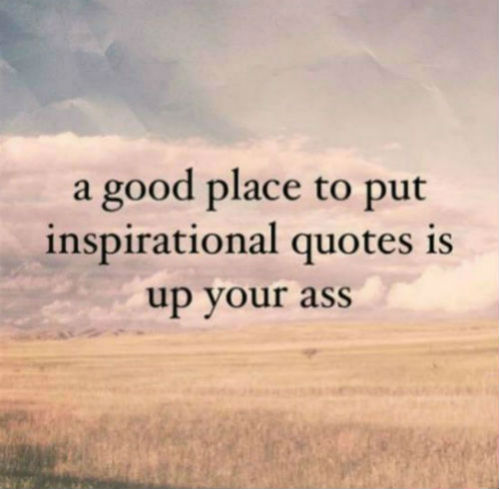 Inspirational Quote I

"There's only so much you can eat. There's only so big a house you can have. There's only so many nice trips you can take. I mean, it's enough." Former President Barack Hussein Obama

Inspirational Quote II

"Almost everyone I know comes home from a hard day being ground on the wheel of late stage disaster capitalism and tries to wrap their shattered brain around the very real prospect of species collapse. It's a lot." Laurie Penny
***

Referencing tonight's Inspirational Quote I. I find it quite amazing that the Obama's are going to buy a home that will be underwater shortly.

Former President Barack Obama's possible new mansion on Martha's Vineyard could be totally underwater by the year 2100, according to a climate change model relying on government data.

The Obamas are reportedly in the process of buying the island property, which was originally listed at listed at $14,850,000, from Boston Celtics owner Wyc Grousbeck. Though the deal has yet to be finalized, both TMZ and the Boston Herald have reported that the Obamas are in escrow.

Climate Central, a research group funded by the government during the Obama administration, projects the Obamas' possible new mansion to be well underwater in its "Extreme Scenario 2100" model.
***
***
Lebanon's President Announces Israeli Attacks Are "Declaration Of War"
Time marches on. But some things never change..................(Published 1982)

***
The latest from Shoe0nHead.............

***
The Quotes of The Day

Quote I

"We're seeing more of it, I think, and I'll speak from a Pennsylvania and a local level. I have seen it firsthand in a family. We do mail outs, seminars, to make [PAR members] aware of what's happening out there. It's occurring, and we go to great lengths to instruct members how to prevent against it." Bill McFalls Jr.

Quote II

This is actually not funny. It's very sad. These can't just be all gaffes. People need to be worrying about VP Biden's overall health. Linda Sarsour

Quote III

He Actually Speaks Very Good English. President Donald J. Trump

Quote IV

"We're acting not only if required, we're acting in very many theatres against a state that seeks to annihilate us. Obviously I've given the security forces the order and the operational freedom to do what is necessary in order to disrupt these plots by Iran", Israeli Prime Minister Benjamin Netanyahu

Quote V

"Yes, governments already tax robots because they tax virtually everything that goes into developing and making robots," "In a few cases, there are subsidies such as government grants for robot development. But that still means they are taxing you and me to provide the subsidies." Economist Mark Thornton
***

Will there be more than eleven secrete ingredients in Kentucky Fried Chicken.

KFC is testing Beyond Meat 'chicken' in an Atlanta restaurant
It's finger lickin' ecologically responsible.
***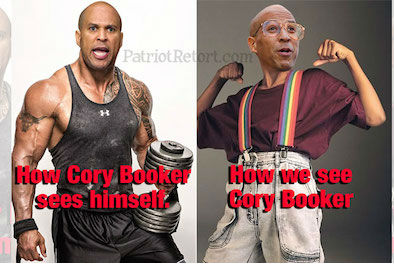 The extremely heterosexual Cory Booker.
***

In this corner, standing not tall enough for her weight and drunk off her ass. Let's get ready to rumble with the Genius Award Winner.

Male Victim Says Woman Crushed Two Beers, Proceeded To "Stone Cold Steve Austin My Ass"
***

Soldiers make a young man's dreams come true. Tonight's Feel Good Story of The Day.
***

Tonight's ONT has been brought to you by Balls.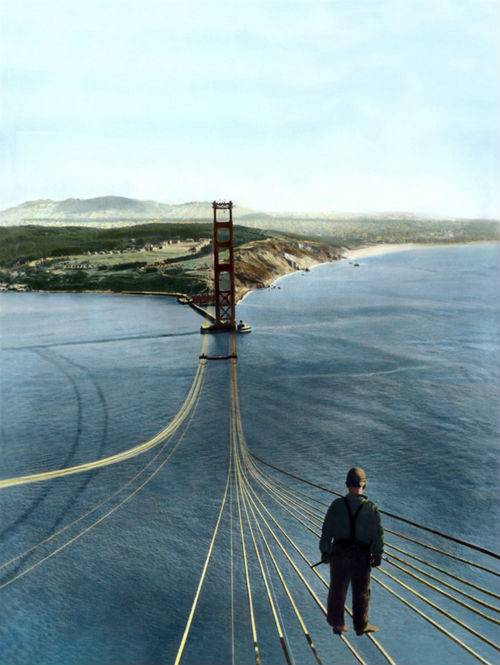 Notice: Posted with permission by the Ace Media Empire and AceCorp, LLC. The ONT uses locally sourced organic bullshit. Ingredients are natural and non-toxic with all the benefits of peace, love and understanding.

posted by Misanthropic Humanitarian at
10:00 PM
|
Access Comments