« Joe Biden's Brain Seems to Have Small Seizure As He Repeats Words Out of Context
|
Main
|
Jordan Peterson Voice Generation Brings Joy to Millions, But Then Goes Silent »
August 23, 2019
Trump Tweets Obvious Joke; Media Is Either Stupid Enough, or Dishonest Enough, to Pretend It's Serious
Here's Trump:
Donald J. Trump @realDonaldTrump

21m

The Dow is down 573 points perhaps on the news that Representative
Seth Moulton, whoever that may be, has dropped out of the 2020
Presidential Race!
"Whoever that may be." A clear signal that this person is a non-entity and therefore, get this, unlikely to affect the stock market at all.
So of course the Fake News Sites are pretending it's real: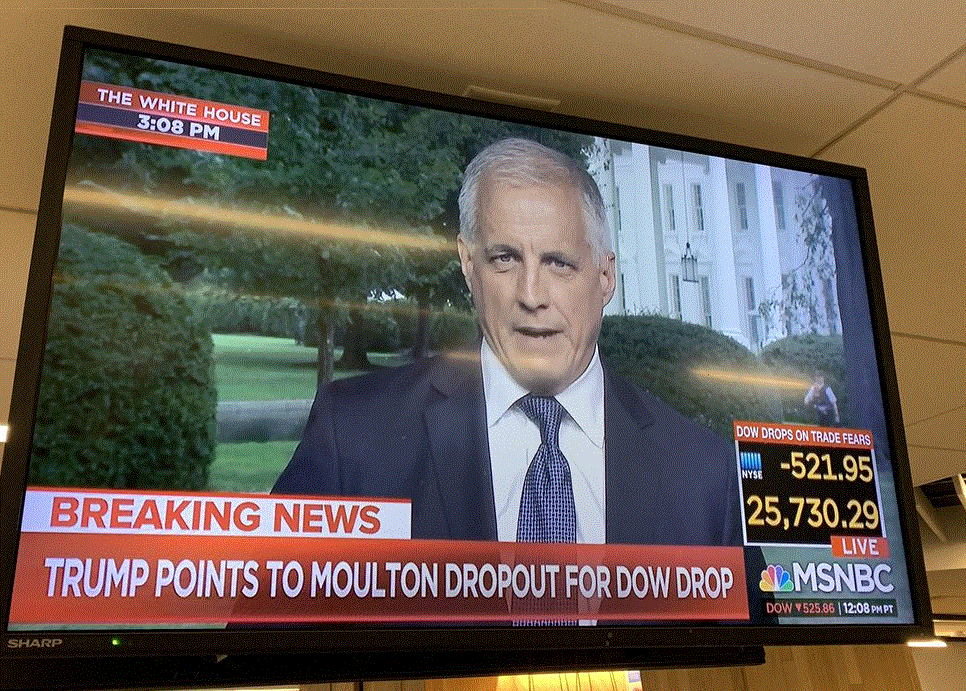 The old take was, are they stupid or just pretending?
But I think it's both. People do not say stupid things without a reason. If someone says something stupid, given how egotistical people are (especially the subhumans in the media), they're saying that stupid thing because they think it makes them look smart.
People do not keep saying stupid things every day if they realize it makes them appear stupid.
Only genuinely stupid people do that.

posted by Ace of Spades at
07:02 PM
|
Access Comments