« Gun Thread: Time Flies! [Weasel]
|
Main
|
The Morning Report - 8/26/19 »
August 25, 2019
Sunday Overnight Open Thread (8/25/19)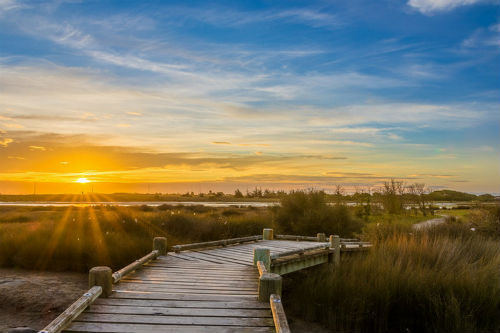 ***
The Quotes of The Day

Quote I

"The smell is actually amazing, very fresh and delicate," Lili Ermezei

Quote II

Eating a keto diet that's especially high in red meat will be undermining the sustainability of the climate. It's bad for the person eating it, but also really bad for our children and our grandchildren, so that's something I think we should totally, strongly advise against. It's — in fact — irresponsible.Dr. Walter Willett

Quote III

"I helped create Trump. I feel responsible for that." Former Rep. Joe Walsh (R-IL)
***

If the 2020 Democratic candidates were really honest.

Hi, I'm Joe Biden. I'm the perfect apparatchik – no principles, no convictions, and no plan. I'm senile, and I have a problem with groping children. But vote for me anyway because orange man bad.

Hi, I'm Kamala Harris. My white ancestors owned slaves, but I use the melanin I got from my Indian ancestors to pretend to be black. My own father has publicly rebuked me for the pandering lies I tell. I fellated my way into politics; put me into the White house so I can suck even more!

There is more to read.
***

There are some teachers who are not the brightest bulbs in the pack. Just because it is summer vacation doesn't mean you can bang your student.

A female high school teacher from Kentucky has been accused of having a sexual relationship with a 15-year-old male student at her school.

Kendall Burk, 23, a biology teacher at Grant County High School, was arrested on Wednesday, and charged with four counts of sodomy and four counts of rape.

Under Kentucky law, sodomy is defined, in part, as deviate sexual intercourse with another person, which covers 'any act of sexual gratification involving the sex organs of one person and the mouth of anus of another.'
***

When do all the special snowflakes just melt and go away?

At some point, there are going to be angry snowflakes shouting, "don't compare us to these p*ssies in American colleges because it makes us seem like wimps!" Could you blame them? Because we're now getting to the point where college students are becoming so hypersensitive that it's almost impossible not to offend them somehow.

Don't "apologize" to customers. Don't tell them it's "no problem" to handle their concerns. Don't even use the word "but"!

These are some of the trigger words that Michigan State tells student employees to avoid, according to a presentation documented by Campus Reform.
***

The things we learn here at The ONT. Americans are waiting three years to replace their phones, study finds. New phones' features aren't enough to convince consumers to get yearly upgrades

A new study released by Strategy Analytics reflects the current state of the smartphone industry. Apparently, consumers in the US -- Baby Boomers, in particular -- are increasingly delaying their smartphone purchase for three or more years. In addition, the average iPhone now remains active for 18 months, while the average Samsung phone remains active for 16.5. The era of yearly phone upgrades is over. Smartphone shipments have been dropping around the world over the past year, and some analysts even believe the industry is bound to suffer its worst decline ever in the coming months.
I use mine until it dies.
***
Imagine the shit Huma has on Hillary.
***

Don't the sound of your voice make you cringe?You are not alone.

Most of us have shuddered on hearing the sound of our own voice. In fact, not liking the sound of your own voice is so common that there's a term for it: voice confrontation.

But why is voice confrontation so frequent, while barely a thought is given to the voices of others?

A common explanation often found in popular media is that because we normally hear our own voice while talking, we receive both sound transferred to our ears externally by air conduction and sound transferred internally through our bones. This bone conduction of sound delivers rich low frequencies that are not included in air-conducted vocal sound. So when you hear your recorded voice without these frequencies, it sounds higher – and different. Basically, the reasoning is that because our recorded voice does not sound how we expect it to, we don't like it.
***

Those Nigerian email fraud schemes? It seems the FBI can bust those rings but not US swamp critters.

A series of arrests by the Federal Bureau of Investigations in the US has nabbed one of the "most prolific" rings of Nigerian fraudsters operating in the country.

While 14 arrests have been made, a 252-count federal grand jury indictment unsealed on Thursday (Aug. 23) named 80 defendants charged with defrauding victims of up to $10 million in one of the "largest cases of its kind in US history."

The fraudsters used a variety of cyber fraud methods to attempt to steal $40 million in total from victims in 10 countries as well as the US.
***
The ONT Musical Interlude
Born on this day: 25 Aug 1949
Gene Simmons bassist and singer with American hard rock band Kiss. Their 1976 US No 11 album Rock and Roll Over spent 26 weeks on the chart and they had the 1987 UK No.4 single 'Crazy Crazy Nights'. Also known by his stage persona The Demon. via thisdayinmusic.com
&&&
Born on this day: 25 Aug 1954
Elvis Costello, (Declan McManus), singer, songwriter. Had the 1979 UK No.2 single with The Attractions 'Olivers Army' and his 1979 UK No.2 album Armed Forces spent 28 weeks on the chart. Costello has won multiple awards in his career, including a Grammy Award, and has worked with Paul McCartney, Tony Bennett, Lucinda Williams, Kid Rock, and Brian Eno. via thisdayinmusic.com
***

Wisconsin man attempts to be Florida man and Genius Award Winner.

The driver, 30 year-old Stuart McGregor Jr. of Hancock, who was the sole occupant of the vehicle, was transported by Wisconsin Rapids Ambulance to Aspirus Riverview for injuries sustained in the crash. His condition is unknown at this time.

The Wood County Sheriff's Department was assisted by the Wisconsin Rapids Police Department, Nekoosa Police Department, Grand Rapids Police Department, Wisconsin Rapids Ambulance, Grand Rapids Fire Department, Saratoga First Responders, Wood County Highway Department, WE Energies and Alliant Energy.

The driver will face charges of OWI 4th offense, fleeing, and operating after revocation.
***
Weekly commenter stats for week of 8-25-2019
Top 10 commenters:
1 [507 comments] 'TheJamesMadison, The Black Mamba' [71.16 posts/day]
2 [446 comments] 'Village Idiot's Apprentice'
3 [361 comments] 'Skip'
4 [341 comments] 'Anon a mouse'
5 [337 comments] 'Christopher R Taylor'
6 [304 comments] 'Insomniac'
7 [295 comments] 'Yudhishthira's Dice'
8 [295 comments] 'garrett'
9 [289 comments] 'Deplorable Jay Guevara'
10 [281 comments] 'Lizzy'
Top 10 sockpuppeteers:
1 [236 names] 'raimondo on tap' [33.13 unique names/day]
2 [42 names] 'Axeman'
3 [42 names] 'HA'
4 [37 names] 'Stamped Metal Only'
5 [32 names] 'Surfperch'
6 [29 names] 'Bertram Cabot, Jr.'
7 [29 names] 'Cicero (@cicero)'
8 [27 names] 'Count de Monet'
9 [26 names] 'joncelli, because somebody had to'
10 [26 names] 'wth'
***

Tonight's ONT has been brought to you by Brotherly Love.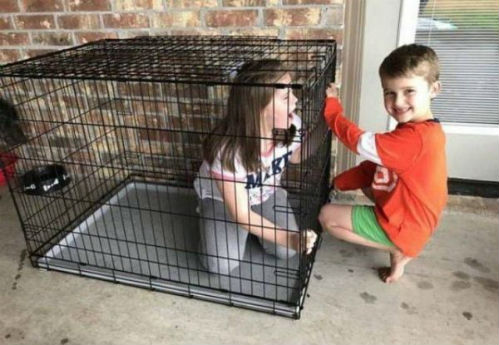 Notice: Posted with permission by the Ace Media Empire and AceCorp, LLC. ONT tips, loose change, drink tokens and burner phones to petmoros at gmail dot com.

posted by Misanthropic Humanitarian at
10:09 PM
|
Access Comments