« Gun Thread: The Friendly Skies and Guns [Weasel]
|
Main
|
The Morning Report - 8/19/19 »
August 18, 2019
Sunday Overnight Open Thread (8/18/19)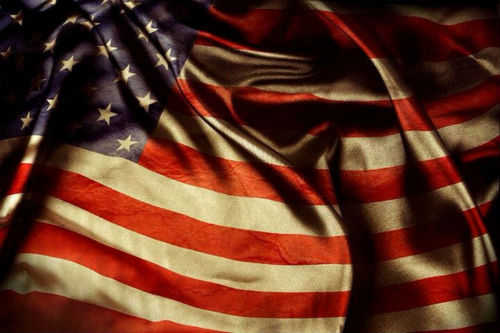 ***
The Quotes of The Day
Quote I

Second, scumbags have learned to weaponize Facebook's lax stupidity. They simply find someone they don't like, and then report their posts. Nobody with a brain ever checks to see if the complaint is legit or not, so they just block the bully's target. It's a wonderful tool for dickless cheese weasels to feel powerful. Larry Correia

Quote II

I'm posting this quotation because I think many of us could be reaching a saturation point: how can the ugliness, lies, and irresponsibility of the Left and the Democrats possibly get worse? It's so tempting to just shut it all out, to inure ourselves to the nightmares that are called "politics" in the 21st century. But we simply can't. Susan Quinn

Quote III

These are the things that I teach — it says love your neighbor as yourself. It doesn't say love the whole world as yourself. It doesn't say love everyone as yourself. You know why? Because it's so hard to love your neighbor. It's easy to love everyone. The left loves everyone. They crap on their neighbors. Almost every leftist is a mean human being. There are a lot of decent liberals. There are some mean conservatives, but every leftist is mean. There's a meanness at the core. Dennis Prager

Quote IV

"Any online community that is explicitly pro-free speech will inevitably become right-leaning," "This is because in the free market of ideas right-leaning ideas win. Which is why we see these left-wing tech companies censoring. No one is buying their progressive, globalist bullshit anymore, so it must be force-fed down the throats of users and dissent must be stamped out with the iron fist of censorship." Gab CEO Andrew Torba
***

Congressional rabble rousers Omar and Talib are pretty quiet at the moment.

The Palestinian Authority is banning all LGBT members from activities in the West Bank.

The ban comes after the group Al-Qaws for Sexual & Gender Diversity in Palestinian Society, which supports Palestinians who identify as a part of the gay community, was planning to hold a gathering for its members at the end of August, but won't be able to anymore. Their event was supposed to be held in Nablus.

Luay Zreikat, spokesperson for the PA Police, told the Jerusalem Post that activities from the organization are "harmful to the higher values and ideals of Palestinian society."
***

Of course they aren't satisfied. Their 15 minutes of fame are about to end.

Lawyers for late financier Jeffrey Epstein are not happy with the autopsy conclusion of the New York City medical examiner's office and have issued a challenge demanding answers and accountability.

The chief medical examiner concluded that Epstein hung himself in his own jail cell, ending his life.

Several question marks still hover over the controversial millionaire's death, however.

Sleeping guards falsified records after failing to check on Epstein before his death, and several broken bones were found in his neck that could be indicative of homicide by strangulation.
He's dead. The world is a better place. Let it go shysters counselors.
***

Often we hear complaints from the left about wages and salaries. They are pretty quiet now when numerous university presidents make as much or more as the POTUS. Good work if you can get it.

Dozens of public university presidents make more money in a single year than does the president of the United States, according to a recent report.

Published by The Chronicle of Higher Education, the report gathered salary data from more than 1,400 university chief executives from both private and public institutions, and ultimately determined that 179 public university presidents make as much or more each year than the leader of the free world, who makes $400,000 annually, although President Donald Trump has not taken a salary during his tenure.

"It is ridiculous that university presidents make more money than the president of the entire country" Tweet This
[RELATED: Ark. chancellor 'pleased' with 'lean' budget gets hefty pay raise while tuition rises]

Of these 179 public university presidents, 40 of them make more than double the amount the commander-in-chief earns in a single calendar year. Seventeen public university presidents make more than $1 million annually.
***

The Left and America. The gulf is too vast.

Some time ago, I noted the irreconcilable difference between the Left and the rest of America: the majority of our fellow citizens believe America is an inherently good nation that continues its pursuit of a more perfect union; the Left believes America is an inherently evil nation that must be transformed fundamentally into an oppressive socialist state—at best.
***
My memory is shaky. Probably about a year ago The ONT covered the topic of blue tooth sex toys. That certainly has come back to bite them in the butt. There are buttplug hackers out there.

Voting machines weren't the only thing getting penetrated at DEF CON this year.

When most people think of the Internet of Things (IoT), they think about light switches, voice controllers, and doorbell cameras. But over the past several years, another class of devices has also gained connectivity—those used for sexual pleasure. One such device, the Lovense Hush, advertised as the "world's first teledildonic buttplug," became the subject of a Sunday morning DEF CON talk this year after a hacker named "smea" managed to exploit not only the device and its associated computer dongle, but software used with it for social interaction (read: people remotely playing with each other's buttplugs).
***

The Welsh seaside town of Porthcawl must have one hell of a problem with their park's restrooms. New restrooms will feature high tech anti-sex measures. H/T CBD

The Welsh seaside town of Porthcawl is planning to install anti-sex public toilets that would spray occupants with water and sound an alarm.

Violent movement sensors would automatically open the doors and sound high-pitched alarms, with fine water jets soaking the interior. Weight-sensitive floors would ensure only one user could be in a cubicle at a time, to safeguard against "inappropriate sexual activity and vandalism".

Porthcawl town council is spending £170,000 on the futuristic toilets in Griffin Park, according to WalesOnline. The planning documents detail a range of security features to deter rough sleeping, including an audible warning, combined with lights and heating being switched off.
Sex in the shower with loud noises. I suspect there are people who enjoy that.
***
Another stellar campaign appearance by former VP Plugs Biden.

Former Vice President Joe Biden corrected himself again during remarks he made at a fundraiser in Rehoboth Beach, Delaware Friday night when referencing a speech he delivered in Iowa.

Biden, who often recalls President Trump's press conference remarks at Trump Tower on the 2017 Charlottesville riots as the reason he entered the race, described to attendees at the 275-person event the rise of white nationalism under Trump, according to a pool report.
***

I don't care how much "care" has been put into it. There is no way I'm pay $10.00 for a cup of coffee. You, on the other hand might. And that is what makes this country so damn great!

Every morning, bleary-eyed New Yorkers line up to spend $2, maybe $3 on coffee at bodegas and street carts. Even if people Starbucks, or one of the city's smaller, sophisticated shops, they're likely to top out at about $5 for a caffeine fix.

But at the East Village Japanese café Hi-Collar, one type of coffee — the Aguadulce brew from the Colombian importer and roaster Devoción — starts at $10, and goes up to $12.60, if you'd like it brewed via siphon. (It's part of a temporary takeover at the café that will last until mid-September.) The arrival of a $10 cup of coffee in New York is not exactly unprecedented, but still: What's the deal? Is this, like the $2,000 omelet and a $185 sando, a marketing stunt that also manages to take advantage of people with more money than sense, or can a single cup of coffee really be worth the same amount of money as a month of Apple Music?
***

Meet the new fashion, same as the old fashion.

When I was 13, I wore my dad's clothes to school every day. Men's overalls, stinky old t-shirts, a flannel shirt tied around my waist…sometimes Dr Martens, sometimes too-big combat boots. If I was feeling bold, I'd ignore my insecurities about my bony knees and skinny legs and wear a skirt and tights with my unisex boots. It was called 'grunge.' No one ever thought of it as 'gender bending': it was just what we wore. Apparently, those of us who came of age in the Nineties, smoking on the corner instead of going to class, our second-hand itchy wool sweaters soaking up the stench of rain and cigarettes, were revolutionaries.

This week, the New York Times, one of the world's most-respected sources of journalism (or so they'll tell you), published a story about 'nonbinary fashion.' Based on some quick and dirty detective work (Google, you guys. I used Google), its author Hayley Krisher appears old enough to have caught the Nineties, so I'm left to assume she's just never worn a t-shirt before
Non-binary fashion, who would have thunk?
***

From the game of football to a business of Woke. The NFL continues its path towards Wokeness.

As reported on Wednesday by The Root, Jay-Z recently announced a deal with the NFL through his Roc Nation company, to advise the embattled league on entertainment and the Super Bowl, and something fuzzy about social justice.

During said presser, Jay did not do well when repeatedly asked about former NFL player Colin Kaepernick, who has been effectively blackballed from the league for kneeling for black lives during the 2017 NFL season. He defensively responded to questions about Kaepernick with statements such as: "I think we're past kneeling...I think it's time for action."

Jay previously owned a share of the NBA's Brooklyn Nets, in which he purchased a $1 million stake in 2004, but even that deal was controversial in that many believe it sped up the hyper-gentrification tearing up his beloved, native Brooklyn.
Rush Limbaugh must be rolling his eyes.
***

Bill Maher is a selfish piece of shit.


Bill Maher, the host of "Real Time" on HBO, doubled down on Friday on his expressed desire for America's economy to fall into a recession if that would help prevent a second term in the White House for President Donald Trump.

Maher told a group of guests on his show that any hardship that results for Americans would be "very worth" it, in his view.

"I've been saying for about two years that I hope we have a recession and people get mad at me," said Maher.
Unemployment. Mortgage foreclosures. Bankruptcies. Inflation. Just because his bitch isn't in the White House.
***
The ONT Musical Interlude
On this day: 18 Aug 1962
Ringo Starr made his debut with The Beatles at the horticultural society Dance, Birkenhead, England, having had a two-hour rehearsal in preparation. This was the first appearance of The Beatles as the world would come to know them: John, Paul, George, and Ringo. via thisdayinmusic.com
&&&

It's been awhile................

***
Not content to eat donuts and set speed traps, these cops areGenius Award Winners.

Late one night in July, Megan Bergeron received a phone call from her sister. Private information - including Megan's social security number - was found online.

It was included in a weekly Amherst Police Department log alongside her name, address and birthday.

Bergeron's next phone call was to the Amherst Police Department.

"I was shocked," she said, of the response received when she called to alert police of the information found on the department website.
If you were a victim, I think you should have a life time pass when it comes to moving violations.
***
Don't let the tree huggers fool you. Tonight's Feel Good Story of The Day- Runner Up.

A family from New Jersey was sleeping in their tent in Canada's Banff National Park when a wolf suddenly attacked.

A nearby camper rushed to the family's aid and was able to scare the animal away.
***

According to the extremely heterosexual Spartacus gun control will bring freedom to Americans.
Explain that to Tonight's Feel Good Story of The Day.

Six Chicago teenagers — the oldest 18 — attempted to rob a home in the northern suburb of Old Mill Creed earlier this week. They pulled up to a driveway at about 1:15am and attempted to break into the 75-year-old owner's car.

According to CNN . . .


The resident saw the headlights of the stolen Lexus they were driving in the area of his driveway. Grabbing his firearm, he left the house and went to the outside of his property, according to Nerheim.

Facing "multiple strangers," he ordered them off his property, but they "continued to advance on him," [State Attorney Michael G.] Nerheim said.
***
Tonight's ONT has been brought to you by Bad News.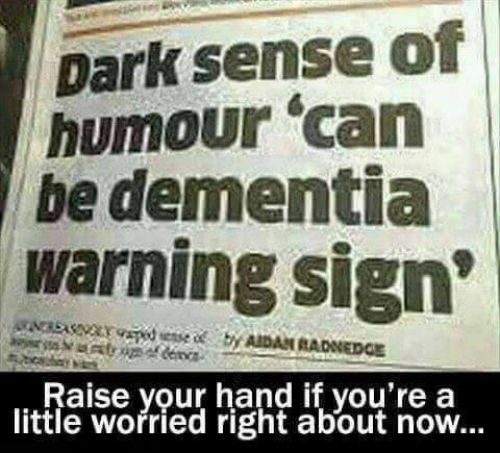 Notice: Posted with permission by the Ace Media Empire and AceCorp, LLC. Why not hit up Ace's tip jar above.

posted by Misanthropic Humanitarian at
10:01 PM
|
Access Comments