« EMT 8/11/19
|
Main
|
They Hate Us...Maybe We Should Start Accepting That And Respond Accordingly »
August 11, 2019
Sunday Morning Book Thread 08-11-2019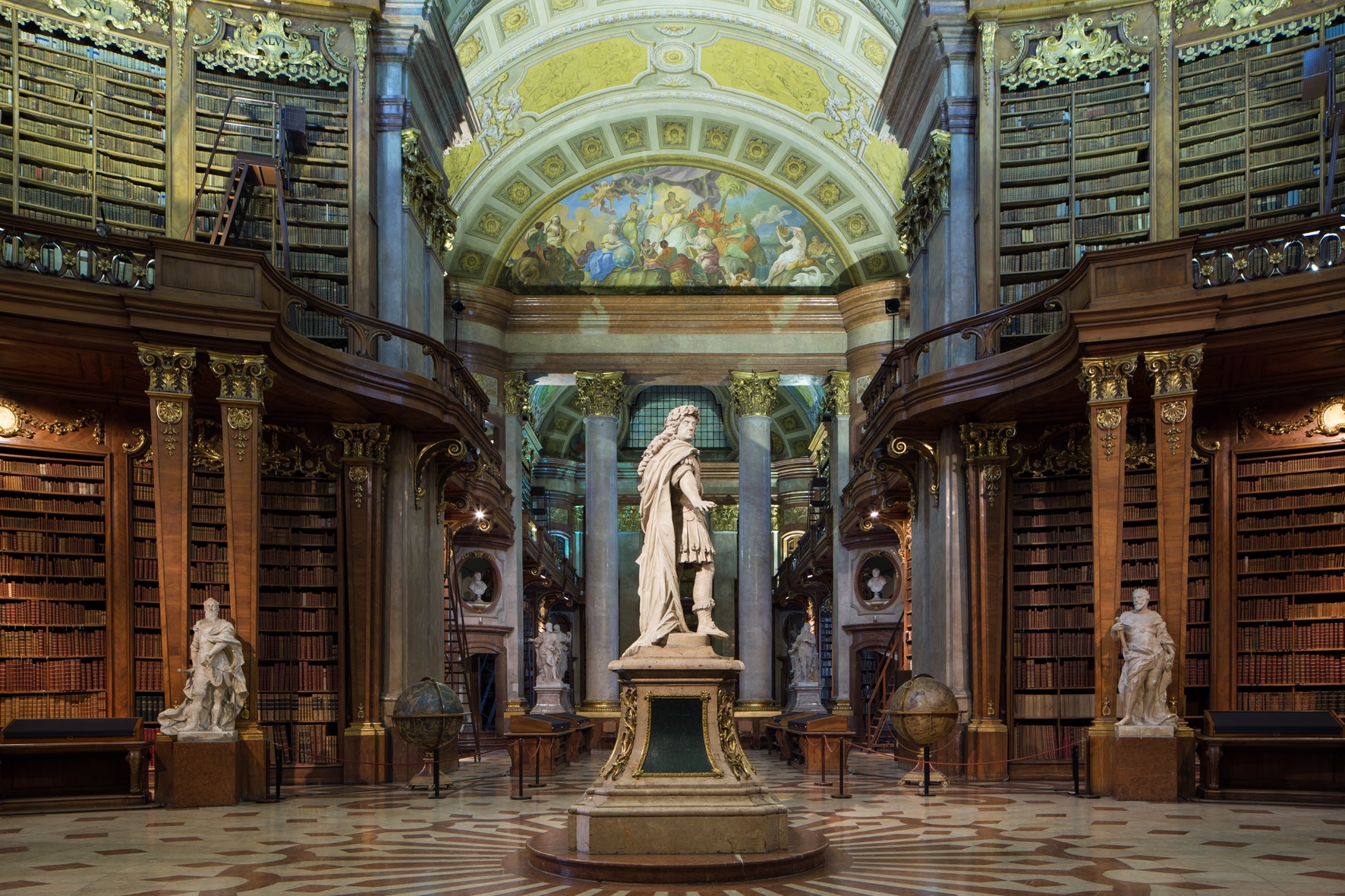 Österreichische Nationalbibliothek, Vienna, Austria

Good morning to all you 'rons, 'ettes, lurkers, and lurkettes, wine moms, frat bros, crétins sans pantalon (who are technically breaking the rules), malajusteds, maladroits, malefactors, malcontents, malodorous, and just plain stinky. Welcome once again to the stately, prestigious, internationally acclaimed and high-class Sunday Morning Book Thread, a weekly compendium of reviews, observations, snark, witty repartee, hilarious bon mots, and a continuing conversation on books, reading, writing, and publishing by escaped oafs and oafettes who follow words with their fingers and whose lips move as they read. Unlike other AoSHQ comment threads, the Sunday Morning Book Thread is so hoity-toity, pants are required. Even if it's these pants, which seem pecularly adapted for the alien tranny market.


Pic Note
Now this is what I call leaving a legacy:
In the 18th century, Emperor Charles VI ordered the construction of the former Court Library in a dedicated wing of the imperial residence. His statue stands in the centre of the State Hall – surrounded by four magnificent Venetian globes. With elegant gestures, he invites you to marvel at

-the some 200,000 books originating from 1501-1850
-the Collection of Prince Eugene of Savoy comprising around 15,000 volumes
-the marble statues of the Strudel brothers
-and the allegorical frescos in the war and peace wings

Dark walnut, stone floors and gold adornments provide the opulent framework for these treasures.
In other news, Prince Harry says he and his wife, Meghan Markle, only want two kids 'maximum' -- because of his concern for the 'terrifying' effects of climate change. Meanwhile, Muslim immigrants in Britain are having 5 or children per family, something that Prince Harry doesn't seem to be concerned about at all. So his legacy is that he's decided that he's not going to have one. He wants his footprint to be so small that after he's gone, they're barely know he even existed. Which is good, because he's a pinhead.

It Pays To Increase Your Word Power®


Books Like This, They Don't Publish Any More: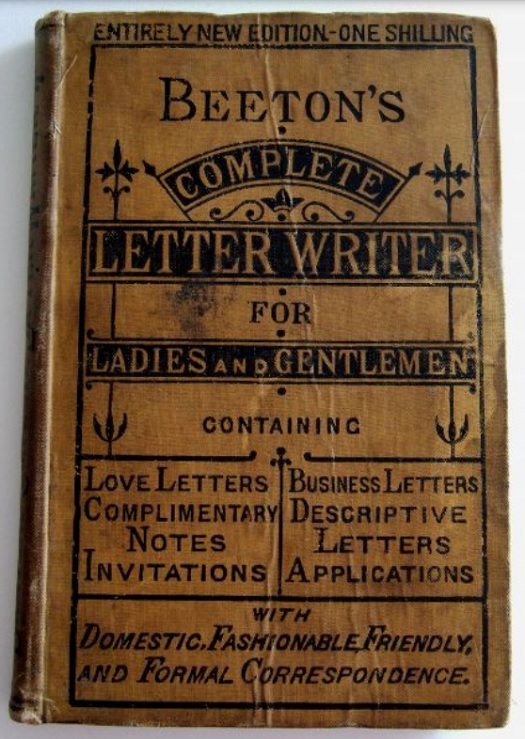 Fighting Back Considered Harmful:
I'm reading Mollie Hemingway's Justice on Trial: The Kavanaugh Confirmation and the Future of the Supreme Court (which, incidentally, puts me one up on Jonah Goldberg) and I thought this passage worth a comment:
Conservatives had been blindsided by the well-financed and well-organized political campaign against Robert Bork's nomination in 1987...People for the American Way (PFAW) had dropped a hundred thousand dollars for cable TV spots, far more than the entire budget of the pro-Bork Coalitions for America. While PFAW was buying thirty-thousand-dollar full-page ads in the New York Times, Concerned Women for America could afford only two ads in small newspapers at about four hundred dollars apiece. The heavily outgunned pro-Bork forces were limited to grassroots work, on the cheap, their leaders licking their own envelopes for mass mailings. The liberals, by contrast, were able to carpet-bomb the political battlefield through the major media.

The one-sidedness of the fight was the result, in part, of a deliberate decision of the Reagan administration not to engage on the same terms. After Gregory Peck took to the airwaves to defame Judge Bork, both Clint Eastwood and Charlton Heston offered to appear in a counter-ad. The White House turned them down. Bork's many former clerks working in the Department of Justice, lawyers who knew his record better than anybody, were explicitly forbidden to defend him publicly. Such advocacy was considered unseemly.
"Considered unseemly." I'm old enough to remember to remember the Bork fight. I remember Teddy Kennedy's "In Robert Bork's America..." speech wherein he lied his ass off so much that it achieved escape velocity. I remember the attack ad with Gregory Peck. But I didn't know that last part, where the GOP refused to run celebrity ads of their own. But given the context of the times, I can actually understand this. It *was* unseemly. But they didn't realize that the Democrats were willing to do anything, say anything, and break any rule, in order to stop the nomination. Republicans were naive, and were caught off guard. But Hemingway goes on to say that by the time the elder Bush nominated Clarence Thomas, the naivete was gone, and they were ready for the fight.
I've heard media talking heads bemoan the "politicization" of the SCOTUS nomination process, and how it's all a "circus" or a "zoo", etc. Well, let the record show that the Bork nomination was where the confirmation process was corrupted, and it was the Democrats who corrupted it. And it infuriates me that the "Well I Never" Republicans believe that we should still be, somehow, playing under the pre-Bork rules.


Who Dis: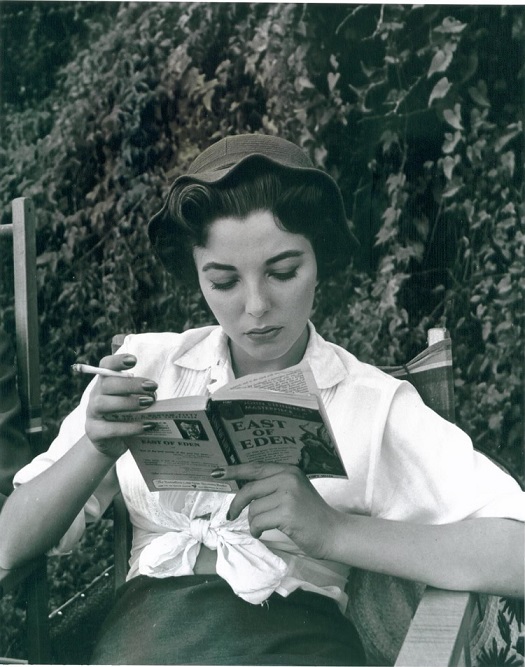 Moron Recommendations
297 I repeat last week's recommendation of "My Grandfather Would Have Shot Me," by Jennifer Teege. When she was 38, Teege discovered, quite by accident, that her maternal grandfather was infamous concentration camp commandant Amon Goeth. Her book is fascinating on several levels. First there is the whole question of how one deals with the knowledge that there is a mass murderer in the family tree and how the generations of Germans born after the war have handled (or not handled) that question.

But her observations about adoption, dealing with severe depression (she suffered from it even before she found out about Goeth and nosedived after the discovery), and building an identity for oneself are also interesting.

I also recommend looking up one of her talks on You Tube. She is a strikingly beautiful and articulate woman.

Posted by: Donna&&&&&V at August 04, 2019 10:59 AM (d6Ksn)
The Kindle edition of My Grandfather Would Have Shot Me: A Black Woman Discovers Her Family's Nazi Past is a reasonable $8.48.
Jennifer Teege's hour-long YouTube talk is here.
___________
31 Read "The Colony: The Harrowing True Story of the Exiles of Molokai" by John Tayman. In 1865 due to an apparent epidemic of Leprosy in the Hawaiian Islands the Kingdom of Hawaii's government passed a law requiring all who had or was suspected of having Leprosy to be exiled on the Kalaupapa peninsula on Molokai. From 1866 to 1947 about 8000 were exiled.

No one knows when Leprosy, or Hansen's disease, was introduced to the islands. It may have been from the many Chinese brought over as laborers or from the whaling crews (Hawaiians called them "blubber heads"). It was thought to be highly contagious (it's not) and in January 1866 the first group of 12 were dumped on Molokai. For many years the conditions for the exiles resembled a Lord of the Flies scenario. Tayman reveals the callousness of the Hawaii Board of Health (the exiles called them the Board of Death) and the good, the bad, and the ugly for those exiled. There were also many acts of selflessness by those who treated them as human instead of Lepers. In 1947 after a cure was discovered for Leprosy the forced exiling ended, then in 1969 the 1865 law was finally repealed.

Posted by: Jake Holenhead at August 04, 2019 09:14 AM (TDyHc)
The Amazon blurb for The Colony: The Harrowing True Story of the Exiles of Molokai says that many of the people forced into the leper colony on Molokai actually didn't have leprosy, and that many who did were not contagious.
The blurb also mentioned that the colony on Molokai was the only one in America, but I thought there was one in Louisiana for a time.
I also know there was an heroic Catholic priest, Father Damien, who devoted his life to serving the poor suffering souls in the Hawaiian leper colony. Searching for 'Father Damien' on Amazon got me a whole bunch of hits, including, for $2.99, the Kindle edition of The Life and Letters of Father Damien, Apostle of the Lepers:
Father Damien, born Joseph de Veuster, was a Catholic priest and missionary who took up the cause of the leper colony of Molokai in the Hawaiian Islands. This collection of his letters and anecdotes of his life was published shortly after his death with the help and guidance of his brother, Father Auguste Pamphile de Veuster.

This digital edition includes an updated format and introduction by Paul Nowak, making this collection available for the first time since his canonization in 2009. Also included is the defense of Father Damien written by Robert Louis Stevenson.
Robert Louis Stevenson? What does he have to do with this? And why did Father Damien need defending?
The story is that a Congregationalist missionary in Hawaii, one Charles McEwen Hyde, wrote a private letter to another minister, Rev. H.B. Gage, that was critical of Damien, suggesting that his death from leprosy the previous year (1899) was due his lack of hygiene, and was rather dismissive of him in general. But the private letter was published in an Australian newspaper and somehow came to the attention of RLS, whose 'Open Letter' was a scornful, over-the-top, insult-laced rant against Hyde.
Hyde's letter was perhaps ill-considered, but RLS's accusations that he lived in luxury while others suffered is quite unfair. According to his wikipedia page, Hyde went to Hawaii to serve in the mission field where he
...immediately organized the North Pacific Missionary Institute. He quickly picked up the Hawaiian language in order to converse with the indigenous population, and began delivering his sermons in Hawaiian. Hyde and his wife tried to instill work ethics into the Hawaiian males, and teach housekeeping skills to the women. They also opened their home to the local population and often provided monetary assistance to those in need. He helped provide smallpox vaccinations for the local population. For the Hawaiian men who wanted to serve as Christian ministers, Hyde became a mentor.
I think Hyde was a lot like Father Damien: both were good men who put their money where their mouths were, but had rough spots and human frailties. And RLS was kind of a d*ck.
Father Damien: An Open Letter to the Reverend Doctor Hyde of Honolulu from Robert Louis Stevenson, 1890 can be downloaded for free from Gutenberg.
___________
69 I read a short, interesting book, Man's Search For Meaning by Victor E. Frankl. In the first section, Frankl writes about surviving four concentration camps, and in the second he explains his psychotherapy, logotherapy, which has been called The Third School of Viennese School of Psychotherapy. Logotherapy focuses on the meaning of human existence as well as on man's search for such meaning. This striving to find meaning in ones life is the primary motivational force in man.

Posted by: Zoltan at August 04, 2019 09:32 AM (wuQ4y)
I can't imagine enduring what Frankl had to go through and still remain sane:
Between 1942 and 1945 Frankl labored in four different camps, including Auschwitz, while his parents, brother, and pregnant wife perished. Based on his own experience and the experiences of others he treated later in his practice, Frankl argues that we cannot avoid suffering but we can choose how to cope with it, find meaning in it, and move forward with renewed purpose. Frankl's theory-known as logotherapy, from the Greek word logos ("meaning")-holds that our primary drive in life is not pleasure, as Freud maintained, but the discovery and pursuit of what we personally find meaningful.
Man's Search for Meaning is $9.99 for the Kindle edition.

___________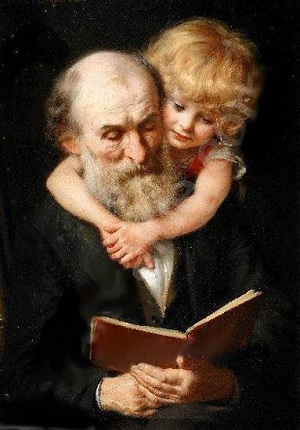 Books by Morons
I forgot to mention this one when it was mentioned in the comments a few weeks ago:
354 I'm a longtime lurker and one of 14 Vietnam Veterans interviewed in a new book, Vietnam Veterans Unbroken: Conversations on Trauma and Recovery, Jacqueline Murray Loring. McFarland Pub. The focus of this book is to try to help the generation of combat veterans behind us by telling what worked, and didn't work for us, in the years since the war. Please consider buying, reading and passing this book on to the Veterans in your life. God Bless.

Posted by: VN Redleg at July 14, 2019 12:24 PM (ltUB4)
From the Amazon blurb:
For 50 years, civilians have avoided hearing about the controversial experiences of Vietnam veterans, many of whom suffer through post-traumatic stress alone. Through interviews conducted with 17 soldiers, this book shares the stories of those who have been silenced. These men and women tell us about life before and after the war. They candidly share stories of 40-plus years lived on the "edge of the knife" and many wonder what their lives would be like if they had come home to praise and parades. They offer their tragedies and successes to newer veterans as choices to be made or rejected.
I remember hearing about returning Vietnam vets being spat on and called "baby killers" by smelly hippies. That still burns me up to think about it.
Vietnam Veterans Unbroken: Conversations on Trauma and Resiliency is available only in paperback for $29.95, but there are used copies available for cheaper.
___________

So that's all for this week. As always, book thread tips, suggestions, bribes, insults, threats, ugly pants pics and moron library submissions may be sent to OregonMuse, Proprietor, AoSHQ Book Thread, at the book thread e-mail address: aoshqbookthread, followed by the 'at' sign, and then 'G' mail, and then dot cee oh emm.
What have you all been reading this week? Hopefully something good, because, as you all know, life is too short to be reading lousy books.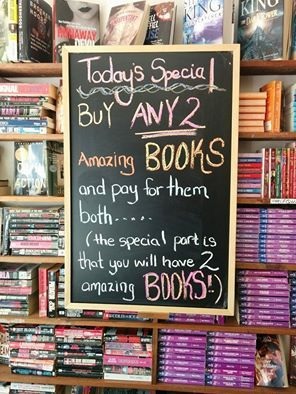 posted by OregonMuse at
09:00 AM
|
Access Comments