« Open Thread
|
Main
|
The Morning Report - 8/8/19 »
August 07, 2019
Wednesday Overnight Open Thread (8/7/19) End Of The Week Edition And What A Week It Has Been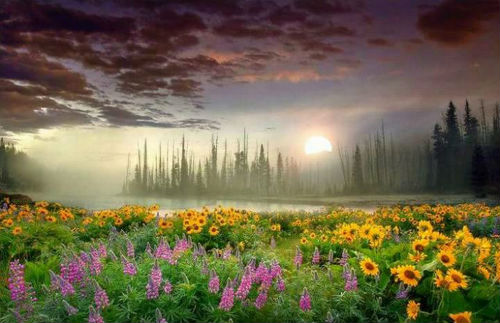 ***
The Quotes of The Day

Quote I

"The biggest problem is, people making decisions, many times, don't know what they're looking for or how to find it," "Then it becomes a matter of, 'If I go with what's popular, or what everybody else says is good, at least I'll feel good about it and people won't be able to second-guess me.' Then it becomes easy to stay with what's trendy, because there are enough good, trendy candidates that you'll never run out. But that doesn't always allow you to find the diamonds in the rough. My suggestion would be to have all these owners take a class in how to hire people." Tony Dungy

Quote II


"As a Christian believer we're charged to pray for our loved ones, but also pray for our enemies. You have lots of opportunities in politics to do that," Vice President Mike Pence

Quote III

If Trump's fabled base is going to stand loyally by him, and the Democratic candidates are going to unleash this kind of bile against him, whoever wins in 2020 will not be able to unite us, absent a Pearl Harbor-style attack on this country. Patrick J. Buchanan
***

Lucky or cursed? What it is like to win a lengthy period of time product give-a-way.

"Last new years eve my local Applebee's did a drawing for 'free Applebee's for a year.' I won, and what it ended up being was one $10 coupon per month only valid towards sit down meals and not on drinks or take out orders. Pretty big let down."
***

People who possess common sense should proclaim proudly and loudly, WE TOLD YOU SO!!!!

More than six months after the $15 minimum wage went into effect in New York City, business leaders and owners say the increased labor costs have forced them to cut staff, eliminate work shifts and raise prices.

Many business owners said these changes were unintended consequences of the new minimum wage, which took effect at the beginning of the year.

Susannah Koteen, owner of Lido Restaurant in Harlem, said she worries about the impact raising wages could have on her restaurant, where she employs nearly 40 people. She hasn't had to lay off anyone, but the increase has forced her to cut back on shifts and be more stringent about overtime. She said she changes her menu offerings seasonally and raises prices more often since the wage boost.
***

The Fourth Amendment, definitely created to limit the power of the government. The 4th takes another beating.

Hundreds of police departments around the country have partnerships with Amazon's home surveillance brand Ring. The relationship benefits both sides: the company provides tech and software to law enforcement, and the cops both provide data to Amazon and also help sell the product to local homeowners. That alone raises troubling issues, but according to a pair of new reports, Ring also gets access to real-time 911 data, and the company helps police work around a need for search warrants when looking for footage.

Gizmodo reported late last week that Ring is tapping directly into real-time 911 dispatch data, which it then uses to "curate" crime news for its Neighbors app.

Ring confirmed to Gizmodo that, in many jurisdictions, it has access to computer-aided dispatch (CAD) data from the emergency response systems their law enforcement partners use. It uses an API call to pull in the address or GPS coordinates of a call, the incident time, and a description of the incident
***

Former Gov. Sarah Palin wins the 2nd round vs. The New York Times.

A federal appeals court gave former Alaska Gov. Sarah Palin a major victory in her defamation lawsuit regarding a New York Times editorial that tied her to the shooting of former Rep. Gabrielle Giffords.

The 2nd U.S. Circuit Court of Appeal in New York ruled Tuesday that a lower court judge made a mistake by hearing testimony from The New York Times' editorial page editor before dismissing the complaint. The 3-0 decision allows the former Republican vice presidential candidate to move forward with her defamation suit against the newspaper.

The lawsuit dates back to a June 2017 NYT editorial board op-ed. The op-ed, which discussed the mass shooting of a GOP congressional baseball team by an avowed progressive activist, tied Palin to the 2011 shooting of Giffords, a Democrat

***
Truly, the insane are running the asylum. Why have school if you do not want to grade the students?

A New York professor is calling for the abolition of grades. He claims they are not only unfair to students, but that they are a means of propping up capitalism, and as such, academia would be better off doing away with grading entirely.

"Grading takes up much of my time that could be better spent on teaching or otherwise directly interacting with students," New School professor Richard Wolff wrote in a Monday op-ed entitled "Grades Are Capitalism in Action. Let's Get Them Out of Our Schools." He claims the practice of administering grades to students has "little educational payoff" and "disrespects [students] as thinking people."

"Disrespects [students] as thinking people" Tweet This
Wolff has been known to promote Marxism and condemn capitalism, even going so far as to blame capitalism for American homelessness. More recently, he made headlines by comparing President Donald Trump to Adolf Hitler on Twitter.
***
If you live or visit metro areas you see those annoying little scooters. Besides wanting to run them over or seeing them wipe out, they are also bad for the environment.

In just two years since electric scooters first widely appeared in the U.S., they've displaced shared bikes as the most popular mode of transportation. About 85,000 scooters are now available in over 100 cities, while the startups that run them—the likes of Bird, Lime, Spin, Skip and Uber and Lyft—have scooped up more than $5 billion in venture capital funding.


A big reason for the explosion of scooters is their perceived eco-friendliness. "Cut back on CO2 emissions," proclaims an ad by scooter startup Bird. When a person finishes a ride on a Lime scooter, the app tells them, "Your ride was carbon free."
***

For the love of God. Go away. Go play in the freeway. Take a long walk on a short pier. Just get the hell out of our lives.
Former Secretary of State Hillary Rodham Clinton and her daughter Chelsea have teamed up to write a book called The Book of Gutsy Women to spotlight admirable female figures such as scientist Marie Curie and comedian Ellen DeGeneres.

The project entitled The Book of Gutsy Women: Favorite Stories of Courage and Resilience will feature portraits of over 100 women, including heroines from the Clintons' own circle of friends and family.

The book, announced by publishers Simon & Schuster, will be released on October 1.

It will include features on presidential candidate Shirley Chisholm, Saudi activist Manal al-Sharif, author Chimamanda Ngozi Adichie, and 16-year-old Swedish climate activist Greta Thunberg.
***

Lightning can do some strange things. Go figure that lightning would do something strange in Florida.

A lightning strike on a Florida home's septic tank had an unexpected result -- a toilet exploded inside the home.

Marylou Ward, co-owner of the Port Charlotte home, said there was a loud boom Sunday when lightning struck the home's septic tank and caused a toilet inside the house to shatter.


"We come in here and the toilet was laying on the floor," Ward told WINK-TV. "There's all pieces everywhere. Pieces everywhere."

She said the strike ruined the home's indoor plumbing and destroyed the septic tank. She said her family was lucky no one was using the toilet at the time of the lightning.
No shit Marylou.
***
The ONT Musical Interlude
&&&
&&&
***

What you want and what you get can lead you to be our Genius Award Winner.

A defense attorney for a man charged with murder wants jurors who won't judge his client because of his face and neck tattoos, which include devil horns and skull teeth.

The Advocate reports that most of the potential jurors attorney Jarvis Antwine spoke with Monday said they don't have a problem with William Bottoms Jr.'s tattoos.

Bottoms is charged with second-degree murder in the 2017 deaths of two men.

Megan Marie Gaylord was his girlfriend and is scheduled to testify for prosecutors. She told investigators that the four of them did drugs together before a paranoid Bottoms killed the men.

Bottoms' twin brother was killed in April by Mississippi authorities trying to arrest him for being a felon in possession of a gun.

The brothers had several matching face tattoos.
***

Love thy neighbor. Tonight's Feel Good Story of The Day.

Lamar Harris is a special needs adult with the mental abilities of a preteen. He has lived in his house in Gloucester Township, NJ, his entire life.

But Harris risked losing his home in weeks if he didn't pay $50,000.


When neighbors discovered that he was days away from losing the home he'd grown up in, they rallied and raised more than $67,000.
***

Tonight's ONT has been brought to you by Planning.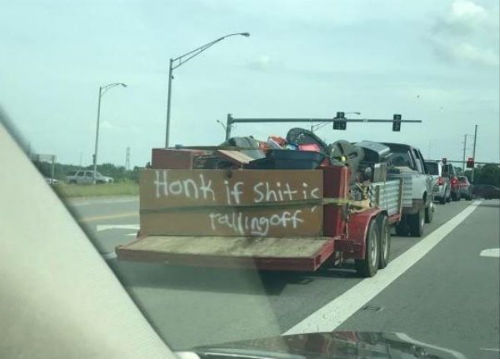 Notice: Posted with permission by the Ace Media Empire and AceCorp, LLC. Proud sponsor of The ONT. Tips, loose change, bus tokens, drink chips and burner phones to petmorons at gmail dot com.


posted by Misanthropic Humanitarian at
10:00 PM
|
Access Comments