« Gun Thread: Shooting With One Hand [Weasel]
|
Main
|
The Morning Report - 8/5/19 »
August 04, 2019
Sunday Overnight Open Thread (8/4/19)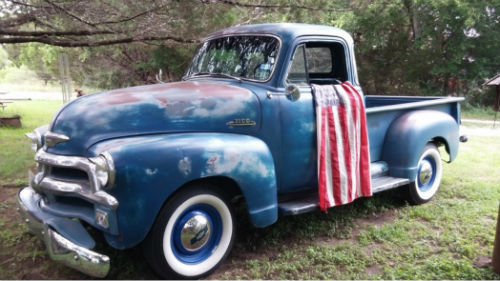 H/T Brother Bill
***
The Quotes of The Day

Quote I

"I don't enjoy that some people were offended by the film and upset at the brand as a consequence. That's not nice and goes against every ounce of training I've had in this industry over a third of a century. But I am absolutely of the view now that for the majority of people to fall more deeply in love with today's brands you have to risk upsetting a small minority and that's what we've done." Gary Coombe

Quote II

"Look, one of the saddest things we're seeing is our colleges and universities are trying really hard to raise a generation of pansies," Sen. Ted Cruz (R-TX)

Quote III

"I'm sick of: 'my thoughts and prayers' they do nothing to stop the slaughter of innocent Americans at work and play. We need to have gun control now!! Not one more life should be lost to senseless preventable gun shootings!"

"I blame trump! His hate speech is triggering all this violence against Latinx in America! Shameful and horrorful!" actor John Leguizamo

Quote IV

Today's shooting in El Paso, Texas was not only tragic, it was an act of cowardice. I know that I stand with everyone in this Country to condemn today's hateful act. There are no reasons or excuses that will ever justify killing innocent people…. — Donald J. Trump

Quote V

"We are aware of the unfortunate incident that took place at one of our restaurants last night. We, like you, were upset and disappointed and took immediate action. The employee has been terminated. What occurred does not reflect the values of our brand, our franchise, or the love and admiration we have demonstrated consistently for our friends in law enforcement and first responders. We have reached out to offer our sincerest apology." Caspers Company
***

What does FBI stand for Federal Bureau of Investigation or Federal Bureau of Incompetence? Robert Mueller, one hell of a boss.

Or friends at Americans for Peace and Tolerance emailed a trip down memory lane, back to 2013 for a shocking video clip of Rep. Louis Gohmert questioning Mueller. They write:

Robert Mueller stumbled in 2013 when Louie Gohmert (R-TX) asked him if he knew the Boston bombers attended a terrorist mosque. In 2013, after they bombed the Boston Marathon, it was discovered that the Tsarnaev brothers attended a controversial mosque in Cambridge, Massachusetts, a few blocks from where they lived….

The FBI was briefed thoroughly by our organization (APT) about the mosque's founders, and their links to terror and hatred. We have the PowerPoint presentation we made to the agents, much of which was later published in the form of our dossier on the Islamic Society of Boston Cultural Center (ISBCC).

But Mueller, at the time still FBI director, confessed to Congress that he knew nothing at all about this when Congressman Louie Gohmert asked him if he knew that the Marathon bombers attended Alamoudi's mosque….
***
Leave it to Robert Francis O'Rourke to profit off a tragedy.
***

As a youngster I had three things I wished for daily:
1) To move away from home.
2) To get my driver's license.
3) Girls.
Was the automotive era a terrible mistake?

For years, I counted this inability to drive as one of many personal failures. More recently, I've wondered whether I performed an accidental kindness for the world. I am one of those Darth Vader pedestrians who loudly tailgate couples moving slowly up the sidewalk, and I'm sure that I would be a twit behind the wheel. Perhaps I was protected from a bad move by my own incompetence—one of those mercies which the universe often bestows on the young (who rarely appreciate the gift). In America today, there are more cars than drivers. Yet our investment in these vehicles has yielded dubious returns. Since 1899, more than 3.6 million people have died in traffic accidents in the United States, and more than eighty million have been injured; pedestrian fatalities have risen in the past few years. The road has emerged as the setting for our most violent illustrations of systemic racism, combustion engines have helped create a climate crisis, and the quest for oil has led our soldiers into war.
Yes Nathan, not knowing how to drive is a personal failure.
***

Iran is playing provocateur again. Iran has seized another tanker.

Iran has seized a third tanker in the Persian Gulf; the nationality of the vessel was not reported as of yet.

"This foreign vessel had received the fuel from other ships and was transferring it to Persian Gulf Arab states," Fars quoted Gen. Ramazan Zirahi, a Guard commander, as saying, reported ABC News.

State TV and the semi-official Fars news agency reported that seven crew members were detained when the ship was seized late Wednesday carrying 700,000 liters of "smuggled fuel" from Iran, added ABC.
***
There area a couple of advantages to living in Small Town Flyover Country. This is one of them: Marty The Grocery Store Robot.


Attention shoppers: I've seen the future of grocery store technology, and let me tell you, we can do better.

I'm no Marty McFly. I simply reside in a small Connecticut town, which means that in addition to doing Extremely New England things like commuting to the city on the Metro North, bragging about beaches, and the fact that the state inspired the picturesque fictional town in Gilmore Girls, I occasionally spend some time on the weekends shopping for groceries at a local Stop & Shop.

Prior to 2019, the Stop & Shop shopping experience was similar to that offered by most any other large grocery store chain. But this year, Stop & Shop introduced giant, gray, aisle-patrolling robots at more than 200 stores in Connecticut, Massachusetts, Rhode Island, and New Jersey.

Now, food shopping comes with unprecedented levels of anxiety and absurdity.
***

Well, this certainly is giggle worthy and something to keep an eye on over the next few months. Saikat Chakrabarti, Donkey-Chompers Chief of Staff resigns as he is under a Fed Investigation.

According to the New York Post, Saikat Chakrabarti - the architect behind AOC's meteoric rise from bartender to ball-buster, is being investigated in connection with two political action committees he founded.

The two PACs being probed, Brand New Congress and Justice Democrats, were both set up by Chakrabarti to support progressive candidates across the country.

But they funneled more than $1 million in political donations into two private companies that Chakrabarti also incorporated and controlled, according to Federal Election Commission filings and a complaint filed in March with the regulatory agency.

In 2016 and 2017, the PACs raised about $3.3 million, mostly from small donors. A third of the cash was transferred to two private companies whose names are similar to one of the PACs — Brand New Congress LLC and Brand New Campaign LLC — federal campaign filings show. -New York Post

Who will be Donkey-Chompers new marionettist?
***

Let's see, who is all running for president on the Democratic side. There is Grumpy and Sleepy. There is Happy and now Sleazy might be running for president. Michael Avenatti may run for president after all.

Embattled celebrity lawyer Michael Avenatti is revisiting a potential 2020 presidential bid and told CNBC he is "one of the few effective fighters" in the Democratic Party.

"Never say never," he told CNBC Friday when asked if he might still run in 2020. "The Dems need a non-traditional fighter. They have a lot of talent but not a lot of fighters."

Please join the fray as "The fighter", please do.
***
The ONT Musical Interlude
&&&
***
Searching for a way to be a unique real estate agent has garnered the Genius Award.

For less than $100,000, you can own this home in St. Petersburg.

There's just one twist. The photo of the home in the real estate listing shows the house on fire. Yes, the house on the property was "heavily damaged in a fire," the description says.

The city has ordered that the house be demolished.

But, the listing continues in capital letters, the lot is located in a "very popular area."
***

Compassion for a stranger. Tonight's Feel Good Story of The Day.

Reagan Gamble, an employee with the Concho Valley Home for Girls & Children's Emergency Shelter, was in line with two teenage girls from the shelter when she learned her check had an error and could not be accepted by the store.

"There was a mistake made on the check," Gamble told San Angelo Standard-Times. "We had shopped about an hour to get enough groceries to feed (the children) a week's worth of meals they would help prepare."

That's when the customer behind Gamble handed the cashier a debit card and insisted she would pay the $160 bill.
***

Weekly commenter stats for week of 8-4-2019
Top 10 commenters:
1 [624 comments] 'Deplorable Jay Guevara' [87.54 posts/day]
2 [536 comments] 'TheJamesMadison, Destroyer of Worlds'
3 [525 comments] 'garrett'
4 [361 comments] 'Skip '
5 [360 comments] 'Tom Servo'
6 [322 comments] 'Blonde Morticia'
7 [305 comments] 'Christopher R Taylor'
8 [298 comments] 'Jane D'oh'
9 [295 comments] 'Axeman'
10 [294 comments] 'Lizzy'
Top 10 sockpuppeteers:
1 [126 names] 'Miklos, Circling the Sun (Sun being Hungarian for hedgehog)' [17.68 unique names/day]
2 [67 names] 'Count de Monet'
3 [65 names] 'Surfperch'
4 [58 names] 'Notorious BFD'
5 [34 names] 'Axeman'
6 [28 names] '18-1'
7 [27 names] 'ace'
8 [27 names] 'davidt'
9 [27 names] 'Cicero (@cicero)'
10 [26 names] 'Bertram Cabot, Jr.'
***

Tonight's ONT has been brought to you by my age.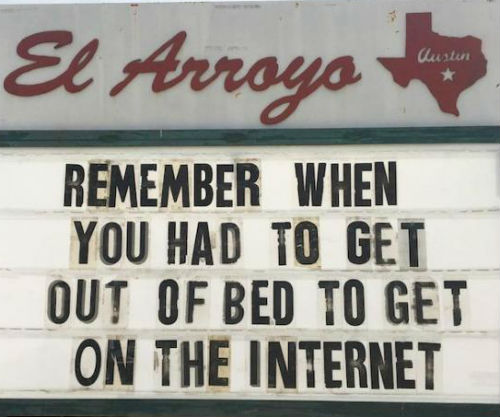 Notice: Posted with permission by the Ace Media Empire and AceCorp, LLC. The ONT gladly accepts loose change, drink tokens, burner phones and tips at petmorons at gmail dot com.

posted by Misanthropic Humanitarian at
10:02 PM
|
Access Comments