« Mid-Morning Art Thread
|
Main
|
Open Thread And Atelier Discussion »
August 06, 2019
The Morning Rant: Minimalist Edition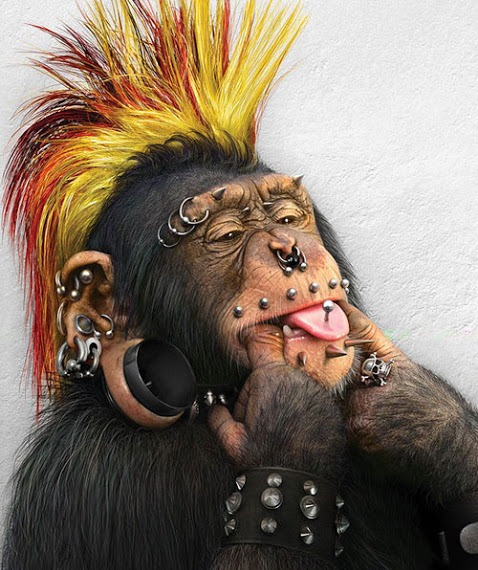 If this isn't a perfect encapsulation of the idea that "Guns don't kill people; people kill people," I can't imagine a better one. This is the mindset that drives the mayhem in our inner cities, and it is a product of three generations of the careful destruction of family, church, personal responsibility, and self-reliance in Black America, all perpetrated by the Democrat-Industrial-Complex.
Does anyone really think that if we took away "military-grade weapons" (whatever that means) from inner-city thugs that the murder rate would drop? Only fools and liberals believe that. It isn't the tool, it is the lack of respect for human life that drives the carnage in our Democrat strongholds in our cities, and no amount of gun control will change that.
As summer violence rages on, a Chicago gang member's jail recordings offer a rare look at the city's entrenched gun culture
The federal charges alleged that four days after his arrest on the gun charge, Tucker was recorded in a jail call telling an acquaintance that his father had warned him when he was released from prison that other gang members "will try to get up on you and do stuff to you."

"How do you think that plays with a mother*****r's conscience?" the complaint quoted Tucker as saying. "I can't let a mother*****r get up on me."

On another call a few hours later, Tucker predicted that he would have been in the middle of the summer violence if he hadn't been locked up.

"I'd be locked up for attempt murder, murder," he was quoted as saying. "Or what if I (was) just locked up for shooting my gun, period? That would have hurt, hurt, hurt. This don't."
This is the American equivalent of "machismo," which also contributes to the awful rate of violence in many of our cities. It is independent of the weapons available...and if by some miracle we were able to find and confiscate every single gun in every single ghetto in America, do you really think that would have any long-term benefit? During the short time between confiscation and the procurement of new guns, there would be an uptick in knifings, machete attacks, car attacks, and of course the good old, beat-him-to-seath-with-a-bat attacks. And then in a week or two, when the supply of illegal guns was replenished, all would return to normal.
The mass-murders that happen very infrequently are even more difficult to control. Gasoline, automobiles, trucks, machetes...all are weapons that can be effective on a large scale when wielded with any degree of skill.
But let's start with criminalizing political violence on our streets; that will begin to send a new message, that violence from any quarter is unacceptable. Maybe if society sees a more level playing field it will not be so angry and seething...or not. And maybe the fourth estate could show some tiny bit of responsibility and maturity, and stop glorifying the perpetrators of these crimes. But that will never happen, because "If it bleeds it leads."
******
My Twitter Feed

posted by CBD at
11:00 AM
|
Access Comments