« The Occasional Fishing Thread: [Bandersnatch]
|
Main
|
EMT 8/4/19 »
August 03, 2019
Saturday Overnight Open Thread (8/3/19)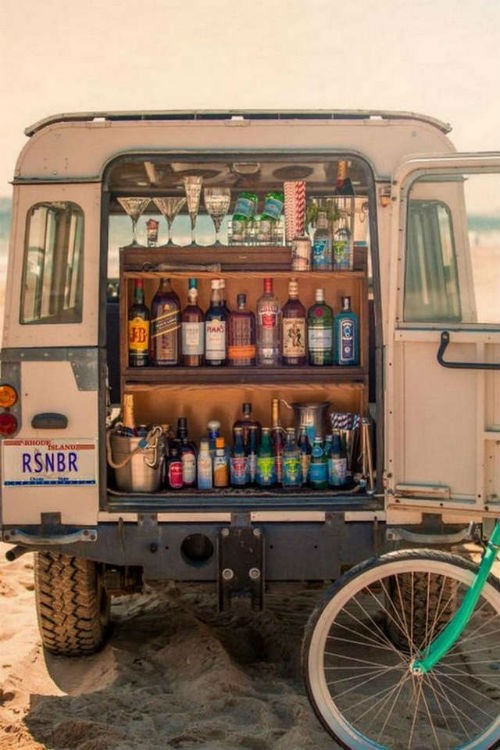 ***
The Saturday Night Joke

Bill returns from the doctor and tells his wife that the doctor has told him he has only 24 hours to live. Given this prognosis, Bill asks his wife for sex. Naturally, she agrees, and they make love. About six hours later, the husband goes to his wife and says, 'Honey, you know I now have only 18 hours to live. Could we please do it one more time?'
Of course, the wife agrees and they do it again. Later, as the man gets into bed, he looks at his watch and realizes he now has only 8 hours left. He touches his wife's shoulder and asks, 'Honey, please - just one more time before I die ?'
She says, 'Of course, dear.' And they make love for the third time. After this session, the wife rolls over & falls asleep. Bill , however, worried about his impending death, tosses & turns until he's down to 4 more hours. He taps his wife, who rouses. 'Honey , I have only 4 more hours. Do you think we could....?'
At this point the wife rolls over and says, 'Listen Bill , I have to get up in the morning... you don't.

***

I'm probably going to hell because when I saw this story, I laughed out loud. Your Mother wears combat boots and was blown to kingdom come.

Source – An Arizona man learned five years after his mother's death that her body had been sold to the military and detonated in a bomb blast test without his consent, a report said.

Doris Stauffer died at the age of 73 in 2014 after suffering from Alzheimer's disease later in life. Her son, Jim Stauffer, agreed to allow doctors to study his mother's brain … with the hopes his mother's body could be used to further research into what causes memory loss in Alzheimer's patients.

Biological Resource Center (BRC), a since shutdown Phoenix-based organ-donor facility, arrived within 45 minutes of her death to take the body away, he said. He said he signed paperwork that specified what was and what was not to happen to his mother's body. "Performing these medical tests that may involve explosions, and we said no. We checked the 'no' box on all that," Jim Stauffer said.

He later received a box with what he was told was the majority of his mother's ashes, some information and an ID number.

He said Reuters assembled a paper trail using internal documents obtained by authorities that revealed BRC sold his mother's body to a military contractor to be used in detonation testing. Her body was strapped to a chair and a bomb was detonated underneath it to simulate what happens to the human body when a vehicle hits an IED, he said. …
***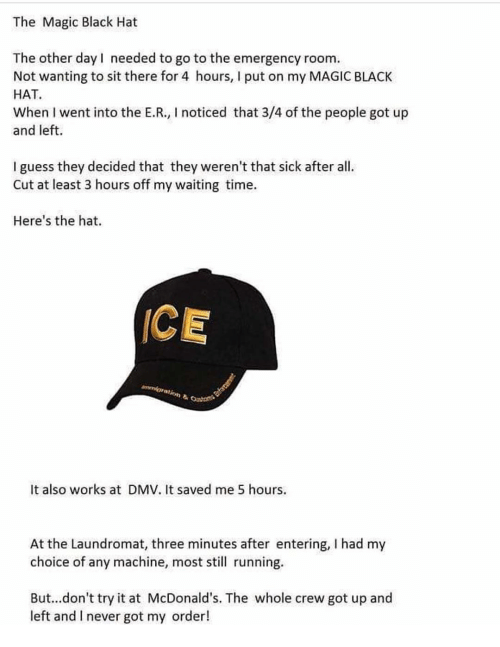 H/T Miley the Duchess
***

The Japanese, they do make me scratch my head at times. This is one of those times. Japanese scientists want to f*ck with Mother Nature.

Scientists involved in the study will inject human cells into rat and mice embryos. Researchers plan to follow the development of the resulting creatures' organs over the course of two years after the baby hybrids are born.

In a historic first for Japan, its government's science ministry has granted scientists permission to move forward with research designed to create animal-human hybrids whose organs can be harvested for people to use.

According to Nature, Japanese stem cell scientist Hiromitsu Nakauchi, who leads multiple teams of researchers at the University of Tokyo and Stanford, plans to place human cells inside mouse and rat embryos in order to transplant them into surrogates and thus develop animal-human hybrids with organs that can be transplanted into human patients.
***

Regular ONT readers know that The ONT is always looking out for you. Tonight is no different, if you don't want a STD don't move to these cities.
If unrolling a Trojan isn't part of your regular lifestyle, this terrifying CDC report on sexually transmitted infections will tell you which cities you should stay far away from if you don't want your genitals to fall right off. (Memphis. The answer to that question is Memphis.)

According to data pulled by Fusion from a new CDC report on communicable diseases, the biggest threat to your sexual well-being is chlamydia, which occurs in 802 out of every 100,000 people in Memphis — the city with the highest rate of chlamydia transference. Anchorage, Alaska, pulled in a close second (738 of every 100,000 residents), with Philadelphia, St. Louis and Detroit rounding out the top five in the chlamydia category of the STI Olympics. Higher rates of chlamydia also correspond with the fact that the infection is fairly asymptomatic in both males and females.
***
I attempt to keep the Saturday ONT light and shy away from politics and current events. However, I couldn't pass this one up. Although man hasn't come close to creating Utopia, that doesn't stop him from trying.

Universal basic income. A 15-hour workweek. Open borders. These ideas may strike you as wild, fantastical, maybe even utopian. But that's exactly the point.

Imagining utopia, writes Dutch historian Rutger Bregman, "isn't an attempt to predict the future. It's an attempt to unlock the future. To fling open the windows of our minds."

He's right. Bregman is the author of the lovely book Utopia for Realists (as well as the star of the viral Davos speech and Tucker Carlson takedown). I had him on my podcast to discuss not just his vision of utopia, or my vision of utopia, but how to think like a utopian, and why doing so matter most when the days feel so dystopic.
Why stop at 15 hours per week?
***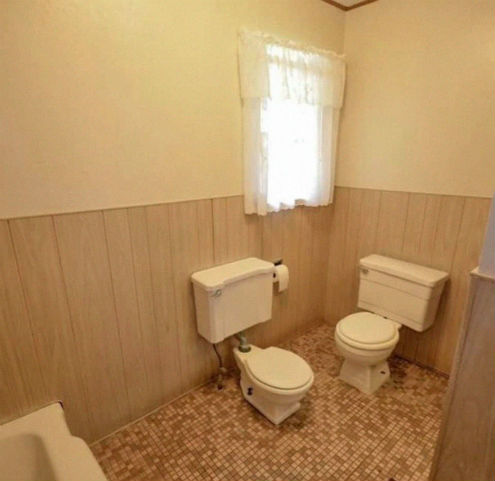 Real Estate Agent Posts 25 Of The Worst Home Design Finds By Her Fellow Agents. That really is a bad design.
The ONT Musical Interlude
&&&
***

Keeping prices low. Genius Award Winner - 1st Runnerup.

Alabama authorities say they've wiped out a spate of toilet paper thefts by arresting a man accused of stealing dozens of rolls of bath tissue from a local market.

Trussville Police Detective Ben Short tells news outlets 50-year-old Ira Glover led officers on a short chase before they arrested him Tuesday.

Police say Glover was caught on security video swiping dozens of rolls of toilet paper from a pallet last week before attempting another theft Tuesday. Investigators think he's been trying to refill his janitorial business' supply.
***

Of course drinking was involved. Genius Award Winner.

A 65-year-old Detroit man was arrested Sunday following "what sounds like quite a show at one of our upscale restaurants," police said.

Wyandotte police said the man pulled his boat up to The Waterfront restaurant along the Detroit River at 6 p.m. Sunday, where he and six "bikini-clad women, all half his age," were refused service and asked to leave by staff for "all reportedly being too intoxicated."
***
Tonight's ONT Has been brought to by Grammar.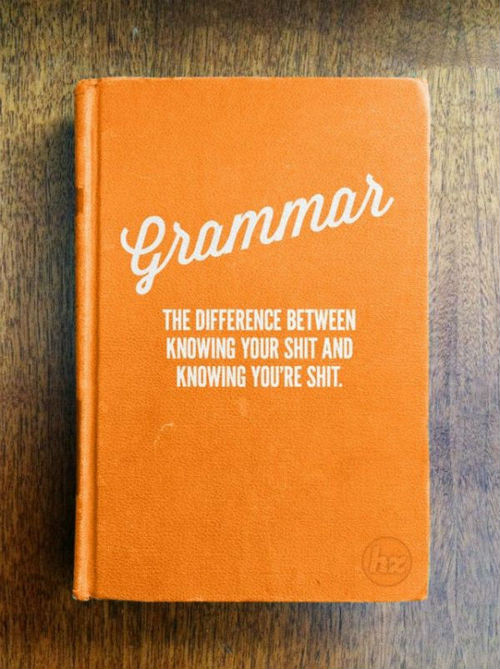 Notice: Posted with permission by the Ace Media Empire and AceCorp, LLC. A skeleton crew is feverishly working for your enjoyment.

posted by Misanthropic Humanitarian at
09:45 PM
|
Access Comments