« Barr Eliminates a Commonly Faked Claim for Asylum, That One Is Being "Harassed by Gangs"
|
Main
|
The Morning Report: 10% Of What Sefton Does Edition (7/30/2019) »
July 29, 2019
Monday Overnight Open Thread (7/29/19)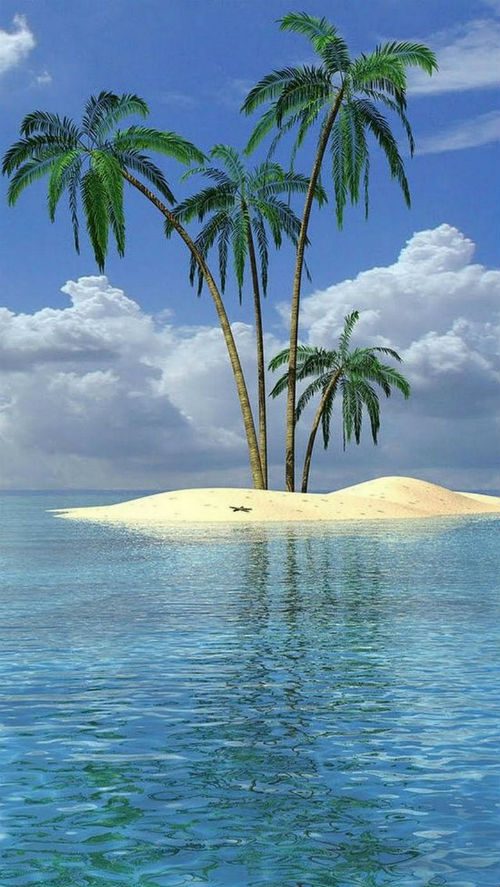 ***
The Quotes of The Day

Quote I

"She has no legitimacy other than media, I do not see why I would go prostrate before her."

"She is a committed young woman, but she brings nothing to the debate, and is not enough to mask all the hypocrisy of the government. The members of the National Rally will not take part in this masquerade," Sébastien Chenu

Quote II

We are all flawed, and most of us are weak, and in hellish moments, at a split-second's notice, confronting the choice that will define us ever after, many of us will fail the test. Perhaps Mary Jo could have been saved; perhaps she would have died anyway. What is true is that Edward Kennedy made her death a certainty.Mark Steyn
Quote III

Dowd may believe that she had no children, but she and the rest of the baby boomer liberals do have a brood called the Squad. Dowd and company fed them bull about how this nation was founded on genocide and how the Constitution was written to protect slavery and how we stole the West from Mexico. Don Surber

Quote IV

Unlike the disastrous Hatfill case, the extent of Mueller's oversight of the Stevens investigation is less clear. Was he aware of the bureau's malicious pursuit of a sitting U.S. senator on the eve of his re-election? Either he was, which is awful, or he wasn't — which is worse.

In addition to "honorable," another way of describing Mueller is: "Too Corrupt for Eric Holder."Ann Coulter
***

Sharing memes and photos on the internet could be an expensive no-no.

A bi-partisan bill working its way through Congress could drastically change how copyright claims are processed, and would create a system to impose up to $30,000 in fines on anyone who shares protected material online.

In other words, the Congress wants to make it easier to sue people who send a meme or post images that they didn't create themselves, essentially a giveaway to lawyers who sue unsuspecting suckers for a living.

The Senate Judiciary Committee last week approved the "Copyright Alternative in Small-Claims Enforcement Act of 2019," which "creates a voluntary small claims board within the Copyright Office that will provide copyright owners with an alternative to the expensive process of bringing copyright claims, including infringement and misrepresentation …. in federal court," according to the Copyright Alliance.
***

Even an asshole can save a life.........

***

Even Rahm Emanuel thinks the current group of Dem candidates are nuts.
***

The social engineers, those who have never done anything productive outside of the faculty lounge restroom were told, You can't raise the minimum wage willy-nilly without consequences.
is happening. The effort by Progressives to kill off businesses and jobs, especially for the young and the less skilled, is working.

"Jeremy Hill reports for Bloomberg (hat tip: Legal Insurrection):

Progressive wage policies helped force upscale eatery operator Restaurants Unlimited Inc. into bankruptcy, according to court documents filed Sunday.

The company, which operates 35 restaurants ranging from fine dining to "polished casual" eateries, including Henry's Tavern, Stanford's, and Kincaid's, filed for Chapter 11 protection in Delaware on Sunday. Minimum wage hikes, two disappointing restaurant openings, and consumers shunning casual dining are to blame for the bankruptcy filing, chief restructuring officer David Bagley said in court papers.

The impact of minimum wage–driven higher labor costs was substantial.

Now you have more people in poverty, needing government assistance. That is the real goal of the minimum wage increases—to lose jobs. It is succeeding. Thought you should know.
***

Quite the vacation there Toots. Tourist attempting to relive dead guys trip, ends up dead.

Veramika Maikamava and her husband, Piotr Markielau, both 24, were among those hikers. They were attempting to cross the Teklanika River along the Stampede Trail shortly before midnight, according to Alaska State Troopers. That's when Maikamava was swept under the water and drowned. The river was said to be running high from recent rainfall.
***

WTF?! Just WTF?! Fake bacon is on its way.

Beyond Meat's streak has no end in sight.

The protein-alternative producer is reportedly working on its next mind-tricking product. This time, the company is adding bacon and steak to its growing list of "meat" offerings.
***
A new danger with people who passed on. Another concern for crematorium workers, radioactive customers. Arizona man cremated shortly after receiving radiation treatment. And no one knew.

In 2017, a 69-year-old man with pancreatic cancer went to hospital with abnormally low blood pressure. Sadly, he died only two days later, and his remains were cremated.

What nobody at the hospital or the crematorium knew, was that this hadn't been the man's only recent trip to hospital.


Just one day earlier, in fact, he had been injected with a radioactive compound at another hospital to treat his tumour – and when his mortal remains were incinerated, this radioactive and potentially dangerous dose of lutetium Lu 177 dotatate was still inside his body.
***

Missed it by that much >< French inventor fails to cross English Channel with his jet-powered hoverboard.

SANGATTE, France, July 25 (Reuters) - A French inventor failed in his attempt to cross the English Channel on a jet-powered hoverboard on Thursday when he was knocked into the water as he landed on a boat-mounted refueling platform, his technical team said.

Franky Zapata lifted off near the northern port of Calais with 42 liters of kerosene in his backpack, enough for about 10 minutes of flight. He planned to strap on a new backpack on a vessel waiting midway across the 35-km wide Strait of Dover.
***

I wonder if Visiting Angels signed up for this? Ripple masturbation suit offers sex aid to people with disabilities

Designers Hsin-Jou Huang, Szu-Ying Lai and Chia-Ning Hsu help people with disabilities to fulfil their sexual needs with a three-part masturbation tool that includes a bodysuit, a mask and a remote control.

The sex aid kit, called Ripple, is designed for people with moderate to severe functional limitations, who require caregivers to assist them in day-to-day tasks.

It works to stimulate all the senses, including touch, sight, sound and smell, through three different objects: a cushioned, inflatable body suit, a remote with a receiver, and an eye mask with earphones, which also releases pheromones.
***
Moscow residents fighting for freedom in local elections. Their march met by physical force and arrests.


(NEWSER) – Russian police cracked down hard Saturday on demonstrators in central Moscow, beating some people and arresting hundreds of others protesting the exclusion of opposition candidates from the ballot for Moscow city council, the AP reports. Police also stormed into a TV station broadcasting the protest. Police wrestled with protesters around the mayor's office, sometimes charging into the crowd with their batons raised. OVD-Info, an organization that monitors political arrests in Russia, said 779 people were detained. Moscow police earlier said 295 people had been taken in, but did not immediately give a final figure. Along with the arrests, several opposition activists who wanted to run for the council were arrested throughout the city before the protest.
***

The Catholic case for communism.

In other words, though some communists would undoubtedly prefer a world without Christianity, communism is not simply a program for destroying the church. Many who committed their very lives to the church felt compelled to work alongside communists as part of their Christian calling. The history of communism, whatever else it might be, will always contain a history of Christianity, and vice versa, whether members of either faction like it or not.

Communism in its socio-political expression has at times caused great human and ecological suffering. Any good communist is quick to admit as much, not least because communism is an unfinished project that depends on the recognition of its real and tragic mistakes.

There is no Catholic claim for communism.

Had Communists restricted themselves to propaganda, they would have failed before taking power rather than 70 years afterward. The Bolsheviks murdered 2,691 Russian Orthodox priests, 1,962 monks, and 3,447 nuns in 1922 alone. Dettloff obliquely admits Communists persecuted religious people "at different moments in history" - apparently the Marxist equivalent of "some people did something." In reality, Communist persecution of the Church was near-universal. The same cycle unwound in Spain, Hungary, Albania, North Korea, and Xi Jinping's China. Its boot has fallen on the necks of such luminaries as Cardinal Mindszenty, Blessed Fr. Jerzy Popiełuszko, and an obscure Polish priest named Karol Wojtyla.

Before taking Christian lives, the Communists took their property. Lenin wrote secretly in 1922 that the Politburo must use the Bolshevik-inspired famine as cover to "confiscate all church property with all the ruthless energy we can still muster." He understood, better than Christians, that without property the Church has no earthly self-defense. Wealth gives its holder agency – which is to say, liberty.
***
The ONT Musical Interlude
On this day: 29 Jul 1974
Mamas & the Papas singer Cass Elliot died in her sleep from a heart attack after playing a sold out show in London, England. She was staying at Harry Nilsson's London flat when she died. Her solo hits included 'Dream a Little Dream of Me,' which also featured the rest of The Mamas & the Papas and 'It's Getting Better'. Had also been a member of The Mugwumps. via thisdayinmusic.com
&&&
***
When you hear, "The buffet area was immediately sealed off as medical teams went to help the injured." You have Genius Award Winners.

Plates and furniture were reportedly used as weapons after a mass brawl broke out on a British cruise ship.

Six people were hurt as P&O's Britannia sailed to Southampton after a week-long trip to Norway's fjords, police said.

A man, 43, and a 41-year-old woman have been arrested on suspicion of assault.

Good Morning Britain journalist Richard Gaisford, who was on board, said an emergency tannoy summoned security staff to the ship's restaurant in the early hours of Friday.

Writing on Twitter, he said: "Witnesses told me they were so frightened they had to hide, as family groups fought," he said.
***

Philadelphia's reputation for its sports fans leaves a little to be desired. After all the Eagle fans threw objects at Santa Claus. QB Carson Wentz slows the utmost in class. Tonight's Feel Good Story of The Day.

Giovanni Hamilton has a very rare condition, Schwartz-Jampel Syndrome, and the type he has is the first case ever documented. He's had 12 surgeries but has kept a positive outlook on life.

Friday at Eagles camp, the 11-year-old met his hero.

When Wentz went over to sign autographs after practice, Giovanni was moved to tears.

Giovanni's mother was also crying
***

Tonight's ONT has been brought to you by Handyman's Special.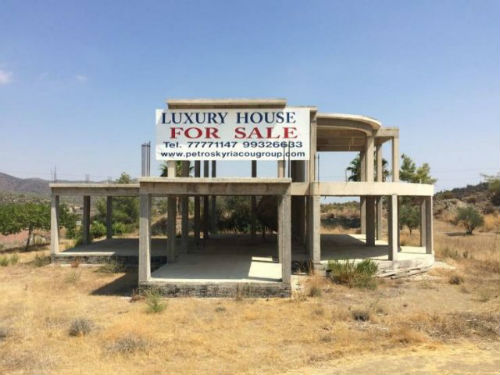 Notice: Posted with permission by the Ace Media Empire and AceCorp, LLC. Tips, loose change and burner phones to petmorons at gmail dot com. Complaints, real or imagined to Ace or Dewey, Cheatem & Howe, Ltd.

posted by Misanthropic Humanitarian at
10:00 PM
|
Access Comments