« Saturday Evening Movie Thread 06-08-2019 [Hosted By: TheJamesMadison]
|
Main
|
Sunday Morning Book Thread 07-28-2019 »
July 27, 2019
Saturday Overnight Open Thread (7/27/19)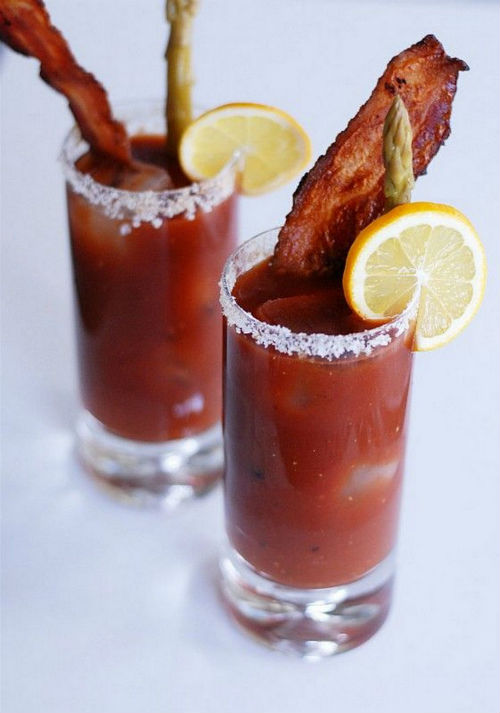 Saturday ONT
***
The Saturday Night Joke
What Do Your Parents Do for a Living?
A teacher asked her students what their parents did for a living.
"What does your mother do all day, Billy?"
Billy replied, "My mommy is a doctor." "
How about you, Amy?" asked the teacher.
Amy stood up and said, "My father is a mailman."
"Thank you, Amy," said the teacher.
"And what about you, Tim?"
Tim stood up and said, "My daddy plays piano in a whorehouse."
The teacher was aghast and promptly changed the subject.
Later, she phoned Tim's mother to find out it that was true.
"No, it's not true," said Tim's mother. "His father is a lawyer, but how can I explain a thing like that to a seven-year-old"? H/T CBD
***

RIP Russi Taylor, voice of Minnie Mouse.
***

These look so damn good and there isn't a damn thing in the house to eat.
">Best sammich shops across America.
***

Christ's great command, "Therefore go and make disciples of all nations, baptizing them in the name of the Father and of the Son and of the Holy Spirit,-Matthew 28:19. The last days of John Allen Chau, who attempted to fulfill the great command.

In the fall of 2018, the 26-year-old American missionary traveled to a remote speck of sand and jungle in the Indian Ocean, attempting to convert one of the planet's last uncontacted tribes to Christianity. The islanders killed him, and Chau was pilloried around the world as a deluded Christian supremacist who deserved to die. Alex Perry pieces together the life and death of a young adventurer driven to extremes by unshakable faith.

Part One
On November 21, 2018, Dependra Pathak, director general of police in the Andamans and Nicobars, an archipelago of paradise islands in the middle of the Indian Ocean, issued a press release headed "Death of US National." Pathak, a short, mustached man with the paunch of 28 years' service in the Indian police, wrote that his office in the island capital of Port Blair had received an e-mail two days earlier from the U.S. consulate in Chennai, 850 miles away on the mainland. The consulate, Pathak said, had been contacted by an American woman, the mother of "one Mr. John Allen Chau … about her son's visit to North Sentinel Island and attack by the tribesmen." Upon receiving the e-mail, "a missing report was immediately registered" and a "detailed enquiry was initiated." Within hours, Pathak's detectives reported back that Chau "allegedly got killed at North Sentinel Island during his misplaced adventure in the highly restricted area while trying to interact with the uncontacted people who have a history of vigorous rejection towards outsiders."
***

Mr. Rogers was just as nice off screen as he was on screen. Seven stories about the man who coined "Won't you be my neighbor?"

Once, on a fancy trip up to a PBS exec's house, he heard the limo driver was going to wait outside for 2 hours, so he insisted the driver come in and join them (which flustered the host). On the way back, Rogers sat up front, and when he learned that they were passing the driver's home on the way, he asked if they could stop in to meet his family. According to the driver, it was one of the best nights of his life—"the house supposedly lit up when Rogers arrived, and he played jazz piano and bantered with them late into the night. Further, like with the reporters, Rogers sent him notes and kept in touch with the driver for the rest of his life.
***
The ONT Musical Interlude

Stevie Ray Vaughn and the smoothest guitar switch ever.

More SRV and Jimmy Vaughan to boot.
&&&
This guy, Ian Hunter recently celebrated his 80th birthday. He's still rockin'
***
Summertime baby............
***

My father was an authoritarian. He didn't need 7 tips to help keep the peace while traveling.

Going away together — as a couple or in a group — sounds exciting, but the cocktail of travel's inherent stresses and a group's personality differences can combust. There are ways, however, to have a good time and deepen your connections, too. We mined conflict coaches, therapists and group tour guides for their top tips on navigating the social dynamics of traveling together.

1. Align your expectations ahead of time.

Agree on the why of the trip, and then go from there. "Have a fun conversation over a meal about what you want this trip to be," says Priya Parker, a conflict counselor and the author of The Art of Gathering.
I can hear my old man, "I've got your conflict coach right here."
***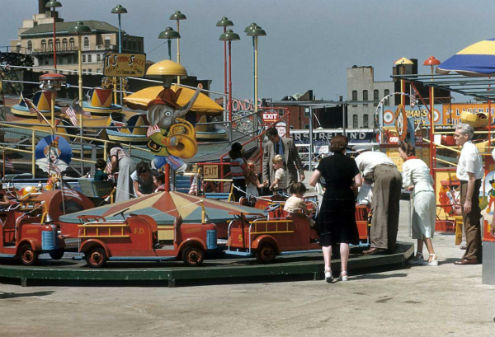 Coney Island, 1948
***
Hell hath no fury as a woman scorned. A couple of Genius Award Winners.

A woman seduced her ex-husband before cutting off his penis and testicles, dousing them in acid and flushing them down the toilet after finding out he had cheated on her when they were married.

According to police, the woman, named only as Ms Lee, 58, used a sharp pair of scissors to cut her ex-husband's genitals off, leaving him with just 1 centimetre (0.4 inches) of manhood.

She said 'If I can't have it, no one else can', before taking 40 sleeping pills in an apparent suicide attempt.
***

Tonight's ONT has been brought to you by a Helping Hand.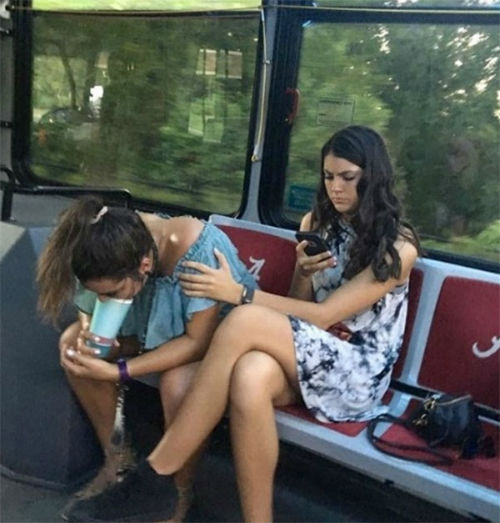 Notice: Posted with permission by the janitorial and secretarial staff of the Ace Media Empire and AceCorp, LLC. All cleaning products are biodegradable.


posted by Misanthropic Humanitarian at
09:30 PM
|
Access Comments