« Saturday Overnight Open Thread (7/27/19)
|
Main
|
Apparently The Writers At Reason Can't See Reality Through The Haze Of Marijuana Smoke »
July 28, 2019
Sunday Morning Book Thread 07-28-2019

Good morning to all you 'rons, 'ettes, lurkers, and lurkettes, wine moms, frat bros, crétins sans pantalon, bobbleheads, bubbleheads, buffleheads, bulkheads and buttheads. Welcome once again to the stately, prestigious, internationally acclaimed and high-class Sunday Morning Book Thread, a weekly compendium of reviews, observations, snark, witty repartee, hilarious bon mots, and a continuing conversation on books, reading, writing, and publishing by escaped oafs and oafettes who follow words with their fingers and whose lips move as they read. Unlike other AoSHQ comment threads, the Sunday Morning Book Thread is so hoity-toity, pants are required. Even if it's these pants, which look like they're stuffed full of Jiffy-Pop popcorn.

Pic Note
Today's home library photos is from this real estate listing of a yuuuge mansion in Battle Ground, Washington. The asking price is well north of $2.5 million. And here's another shot of the same library.
(h/t Hank Curmudgeon)


Book Quote


"TV: If kids can be entertained with only two letters, imagine the fun they'll have with all 26."

--Unknown

It Pays To Increase Your Word Power®
The German word HITZEFREI—literally 'heat-free'—means 'time off from work or school due to excessively hot weather'.
Usage: I wonder if you sweaty, sweltering morons back east are getting a side order of hitzfreis with your heat stroke?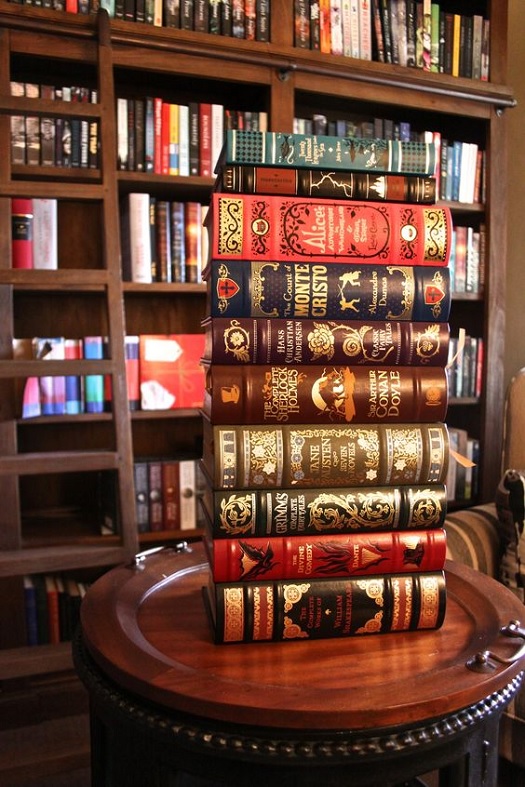 Giving the Devil Her Due
I was listening to Tucker Carlson's keynote address at the recently-held National Conservatism Conference, and it was kind of a rambling, manic mess, but overall, worth listening to, and he did manage to say a couple of interesting things. The first is that he thinks this country's biggest threats to liberty and democracy come not from the government, but from the private sector, and so he's pulling away from some of the libertarian views he used to hold. But that's a discussion for the another time. What I do want to discuss is when he had high praise for, of all people, Elizabeth Warren. Not for her personally, or her political views, but for the 2003 book on economics she wrote with Amelia Warren Tyagi, her daughter, The Two-Income Trap: Why Middle-Class Parents Are (Still) Going Broke, which, Carlson says,
...makes a revolutionary point, which is: the single biggest change to our society got almost no press, and that was the moment it became impossible for the average person to support a family on one income. [It] had a huge effect, a massive effect, on everything...so she's making the case (and we can [and should] argue about how) that we ought to be working toward a society in which a parent can stay home to raise the kids...[M]ost people want that, actually.
When I heard Carlson say this, it clicked with me because I used to think about this topic a lot, but that was years ago. Since Carlson has praised the book, I am genuinely curious as to what it says. The Amazon blurb says this:
In this exposé, Elizabeth Warren and Amelia Warren Tyagi show that modern middle-class families are increasingly trapped by the grinding reality of flat wages and rising costs. Warren and Tyagi reveal how a ferocious bidding war for housing and education has silently engulfed America's suburbs, driving up the cost of keeping families in the middle class, and placing unprecedented pressure on hard-working families.

Revolutionary when it was first published in 2003, The Two-Income Trap remains disturbingly relevant today. Now with a new introduction by the authors, The Two Income Trap shows why the usual remedies won't solve the problem and points toward the policy changes that would create better opportunities for both parents and children.
So, no real clue as to content specifics. Since Warren is a tax n' spend progressive from Taxachusetts, I can't imagine that her solutions not involving taxing, spending, redistributing, or regulating the crap out of more of the national economy, which would then cause an even bigger economic burden. Also, I think feminism has played a role in pushing women into the full-time career job market, which would tend to depress everybody's wages. But I'll bet Warren is absolutely oblivious to the possibility that her pet ideology has helped to bring about the conditions she says she deplores. Also, back in the days when the income of one parent was sufficient to support a family, the parent was usually the husband/father, i.e. male, and so women were often paid less for the same work. And by 'paid less', I mean there might be actually two different pay scales. Because it was understood that males were (usually) the sole income earners and needed to support the family while their wives stayed home and looked after the kids. I assume she doesn't want to turn the clock back. But will she propose any solutions that won't require the government to be actively involved in overseeing some aspect of the economy that it wasn't before? I'm not holding my breath.
And of course, you all know the other book Chief NotAnInjun is famous for, don't you? Of course you do, we all do: it's Pow Wow Chow: A Collection of Recipes from Families of the Five Civilized Tribes : Cherokee, Chickasaw, Choctaw, Creek and Seminole. This is the book to which Senator High Cheekbones contributed some old, traditional family recipes, one that she stole from the New York Times, and the other liberated from a 1959 issue of Better Homes and Garden magazine. I suggest you bookmark this link. Because if you ever get depressed or down in the dumps, you can quickly click on it and read some of the reviews, which are completely hilarious. Because you can't feel blue if you're giggling like a schoolgirl on helium.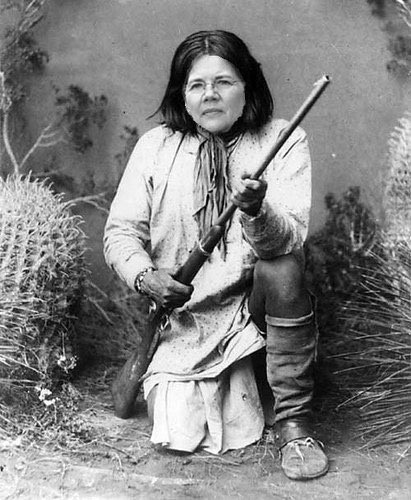 More on Pirated E-books:
An interesting comment from 'ette author artemis last week:
195 On pirated books:
Your books will be pirated as long as they are perceived as marketable. Cheer up, that's a good sign!
And what are you going to do? There are third-party companies who will gladly take your money and send "cease and desist" letters, which do no good at all. Someone, somewhere is supplementing their meager income by copying your book into a pdf. Embrace it!

Posted by: artemis at July 21, 2019 10:38 AM (AwPyG)


Who Dis: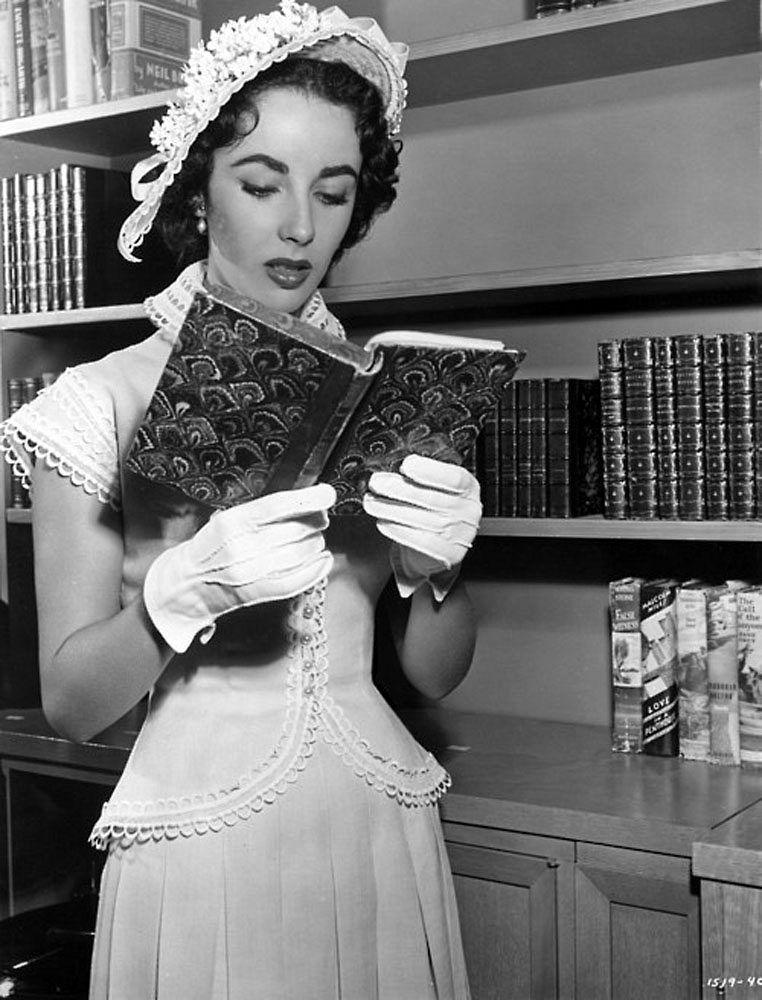 Moron Recommendations
Coinciding with the coming regime change in Great Britain, Mary Poppins' Practically Perfect Piercing e-mails in a rec:
With Boris Johnson looking like the next PM, I want to let the Horde know about a lovely book of his, Johnson's Life of London: The People Who Made the City that Made the World. It's his own idiosyncratic take on the capital, with each chapter being based on a particular Brit and seeing the development of London through their eyes, from Boudicca to Samuel Johnson (of course) to Dickens and through to Keith Richards. A compliment given to a lot of writers is that they wear their intellect lightly, but it's true in Johnson's case. This is a book with a lot of information in it, but served up as light, tasty froth.
First published in 2012, Johnson's writes about the capital city that was
Once a swampland that the Romans could hardly be bothered to conquer, over the centuries London became an incomparably vibrant metropolis that has produced a steady stream of ingenious, original, and outsized figures who have shaped the world we know.

Boris Johnson, the internationally beloved mayor of London, is the best possible guide to these colorful characters and the history in which they played such lively roles. Erudite and entertaining, he narrates the story of London as a kind of relay race. Beginning with the days when "a bunch of pushy Italian immigrants" created Londinium, he passes the torch on down through the famous and the infamous, the brilliant and the bizarre—from Hadrian to Samuel Johnson to Winston Churchill to the Rolling Stones—illuminating with unforgettable clarity the era each inhabited. He also pauses to shine a light on innovations that have contributed to the city's incomparable vibrancy, from the King James Bible to the flush toilet.

As wildly entertaining as it is informative, this is an irresistible account of the city and people that in large part shaped the world we know.
The Kindle edition of Johnson's Life of London: The People Who Made the City that Made the World is pretty spendy at $13.99, but you can get used hardcover editions for < $6 and free shipping.
Boris Johnson is no Margaret Thostaer, but I think he'll be able to work well with PDT. The two of them together will be, like, MAGA/MEGA awesome.
___________
34
I'm midway through Clifford Simak's "All Flesh Is Grass" (1965) in which the inhabitants of the small Midwestern town of Millville wake up to find themselves enclosed under an invisible dome. It's the handiwork of aliens, but unlike most stories, they come not from space but from another dimension. This is decades before King's "Under the Dome".

Simak was not the misanthrope King is. He always had compassion for his characters and for small town life, warts and all. I think he is one of our more literary SF writers and the tale proceeds at a leisurely, occasionally dreamlike pace.

Posted by: All Hail Eris, She-Wolf of the 'Ettes 'Ettes at July 21, 2019 09:14 AM (kQs4Y)
This novel was nominated for a Nebula award. And I agree with Eris' point about King. The way he writes about them leaves you with the impression that he doesn't much like them.
Nothing much ever happens in Millville, a small, secluded Middle-American community—until the day Brad Carter discovers he is unable to leave. And the nearly bankrupt real estate agent is not the only one being held prisoner; every resident is confined within the town's boundaries by an invisible force field that cannot be breached. As local tensions rapidly reach breaking point, a set of bizarre circumstances leads Brad to the source of their captivity, making him humanity's reluctant ambassador to an alien race of sentient flora, and privy to these jailers' ultimate intentions. But some of Millville's most powerful citizens do not take kindly to Carter's "collaboration with the enemy," even under the sudden threat of global apocalypse.
All Flesh Is Grass is available on Kindle for $7.99.
___________
53 Reading 'Churchill Walking with Destiny'. At over a thousand pages, it is an extremely detailed look at his life, perhaps everything you ever wanted to know about Churchill and more. Andrew Roberts had access to far more source material than the many previous biographers which explains its length. Given that Churchill is one of the half dozen most important men in history, I am happy to dedicate the time to it. I have seen several interviews of Roberts and he seems to be genuinely enamored with Churchill and realizes how he did so much to save Western Civilization.

Posted by: Vashta Nerada at July 21, 2019 09:24 AM (KnT4m)
As VN suggests, the author was able to obtain unprecedented access to some sweet primary source documents:
Roberts gained exclusive access to extensive new material: transcripts of War Cabinet meetings, diaries, letters and unpublished memoirs from Churchill's contemporaries. The Royal Family permitted Roberts--in a first for a Churchill biographer--to read the detailed notes taken by King George VI in his diary after his weekly meetings with Churchill during World War II. This treasure trove of access allows Roberts to understand the man in revelatory new ways, and to identify the hidden forces fueling Churchill's legendary drive.

We think of Churchill as a hero who saved civilization from the evils of Nazism and warned of the grave crimes of Soviet communism, but Roberts's masterwork reveals that he has as much to teach us about the challenges leaders face today--and the fundamental values of courage, tenacity, leadership and moral conviction.
Churchill: Walking with Destiny is a spendy, spendy $17.99 on Kindle, but probably worth it. The file size is 83 effin' megabytes.
___________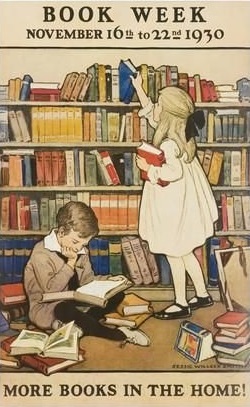 Books By Morons
I noticed a sidebar reference to a couple of short books by 'ette author Anna Puma, which I don't ever recall pimping, so I might as well do so now.
The first is What the AI Drew, which examines
The sometimes unsettling emergence of what is being called Artificial Intelligences has lead to NVIDIA to create a program that can quickly create realistic human faces.

This brief book documents a few examples of where the software got things pretty close and others where the software goes wildly awry. Something to ponder in this brave new world of Human created intelligences made of silicon.
I'm not going to worry until the fembots start hitting you up for support payments.
Next up is Anna's novella Pinch of Larceny, the first of a series featuring cat burglar Tanya Winters:
Tanya Winters is a specialist, a High Value Asset Retrieval Expert. The CIA called Tanya a cat-burglar and immediately recruited her.

Now an independent contractor hired to retrieve for a museum the legendary sapphire called the Tear of Poseidon which was stolen twelve years ago.

Can Tanya and her cat-spirit companion Kucinta sink their claws into this job and return with the jewel?
Both Kindle editions are priced at 99 cents.
___________
While I was looking at Anna's book, the Amazon footer pitched moron author Mary Poppins' Practically Perfect Piercing's short story Thirteen Moons: A Supernatural Story Starring Theda Bara, which I don't ever remember discussing. And then I looked in previous book threads, and actually it came out when I was laid up after my shoulder injury and CBD was subbing for me, so that's why I have no memory of it, but anyway:
Hollywood, 1935. A young museum curator asks forgotten silent star Theda Bara and her makeup man Toby Swanson to find the last copy of "Thirteen Moons," a film no one has seen in nearly twenty years. As it turns out, finding it is the easy part - escaping with their lives will be the problem! From the author of "The Director's Cut" comes a short story featuring a reclusive actress and a movie that can literally steal your soul.
Also available for 99 cents.
___________

If you like, you can follow me on Twitter, where I make the occasional snarky comment.
___________
So that's all for this week. As always, book thread tips, suggestions, bribes, insults, threats, ugly pants pics and moron library submissions may be sent to OregonMuse, Proprietor, AoSHQ Book Thread, at the book thread e-mail address: aoshqbookthread, followed by the 'at' sign, and then 'G' mail, and then dot cee oh emm.
What have you all been reading this week? Hopefully something good, because, as you all know, life is too short to be reading lousy books.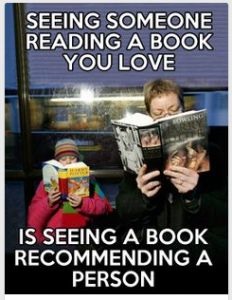 posted by OregonMuse at
09:00 AM
|
Access Comments