« Harvard Liberal and Law Professor Totally Cucked by Lesbian and Her Tranny Boyfriend
|
Main
|
The Morning Report: 10% Of What Sefton Does Edition (7/24/2019) »
July 23, 2019
Tuesday Overnight Open Thread (7/23/19)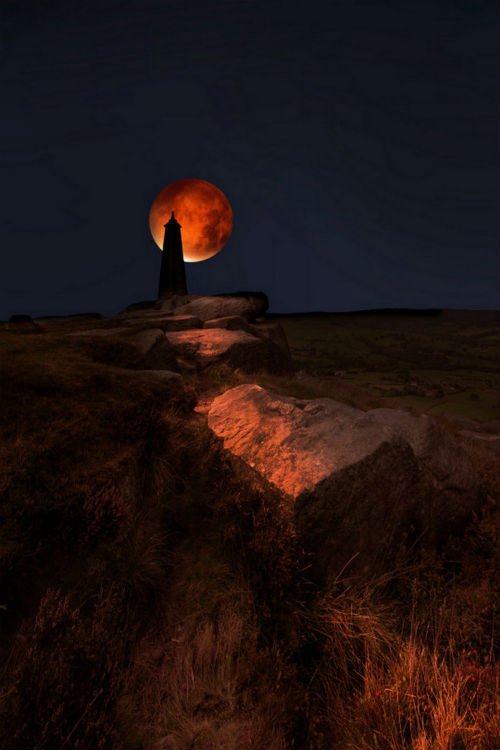 ***
The Quotes of The Day

Quote I

"I think decriminalizing could lead to open borders. We need safe, secure borders in this country." U.S. Rep. Tulsi Gabbard (D-HI)

Quote II

"When I look at the economy today, I see a lot to worry about again. I see a manufacturing sector in recession. I see a precarious economy that is built on debt—both household debt and corporate debt—and that is vulnerable to shocks. And I see a number of serious shocks on the horizon that could cause our economy's shaky foundation to crumble." Sen. Elizabeth Warren (D-MA)

Quote III

It's one of their favorite talking points. It is highly effective because it's absolutely true. In America, nobody is above law. That's the promise of this country. It's the best thing about it. It's why this isn't the third world.

If only Democrats actually believed their own bumper stickers, we'd be far better off than we are. But in this case, they don't. Nobody is above the law? Please, spare us.Tucker Carlson

Quote IV

"And, you know, this — Donald Trump is a guy who you understand he hurts you, and my testosterone sometimes makes me want to feel like punching him, which would be bad for this elderly, out-of-shape man that he is if I did that. This physically weak specimen. A physically weak specimen." Sen. Cory Booker (D-NJ)

Quote V

The Democrats' 2020 theme is that you are terrible and the party's slogan will be "Americans suck, vote for us." The precise candidate who will employ it is not important because they all embrace the notion that punishing the essential moral failure of you and me and every other Normal American is the key goal of the Donkey Party. That goes equally for the Handsey Old Prospector, the Socialist Squaw, Crusty the Commie, Spartacus Sharpton, Starchild, the Furry, Not Ms. Willie Brown, the Unfabulous Gay Guy, and the many Unfabulous Ungay Guys.Kurt Schlichter
***
***

What makes a good congress critter? Just ask Ilhan Omar
[X] Liar
[X] Tax Cheat
[X] DubiousMarriage Personal Relationships
[X] Arrest Record
***

She's such a good congress critter that Judicial Watch has filed a complaint against the Minnesota congress critter.

Conservative watchdog group Judicial Watch filed a complaint with the House of Representatives' ethics office asking for an investigation into possible crimes committed by Minnesota Democratic Rep. Ilhan Omar.

The possible crimes include "perjury, immigration fraud, marriage fraud, state and federal tax fraud, and federal student loan fraud," according to the complaint filed Tuesday by Judicial Watch's Tom Fitton.
***

US Air Force Is Likely Getting The Weirdest Briefings About The Planned Raid On Area 51
***

Ford shows off an electric F150 pickup truck towing a million pound train.

In 2017, Ford announced that it would sell an all-electric version of its best-selling F-150 pickup truck. It plans to start selling a hybrid version in 2020, and as a way to start priming the pump (or plug, as it were) for a vehicle that will no doubt be a very big deal, the company released a video Tuesday demonstrating the electric truck's remarkable towing capacity.

The electric prototype is seen pulling 10 double-decker rail cars over 1,000 feet. It does it once when the rail cars are empty and a second time with them loaded with 42 regular, gas-burning F-150s. The latter stunt puts the entire load at 1.25 million pounds, according to Linda Zhang, chief engineer on the electric truck project. An all-male retinue of fluorescent vest wearing truck owners are brought in to gawk and shout "no way" at the battery-powered F-150's feats of strength — because apparently there were no women F-150 owners to be found.
***

It appears that No Frills Grocery Store also had a No spring cleaning policy as well.

The remains of a supermarket employee who vanished 10 years ago have been discovered in an 18-inch gap behind a freezer inside the store.

Larry Ely Murillo-Moncada was working at the No Frills Supermarket in Council Bluffs, Iowa when he went missing on November 28, 2009.

The 25-year-old was reported missing by his parents after he ran out of the family home in a snowstorm following an argument.

He failed to return home and was never heard from again.
***
Is this anything to be worried about?
Ukrainian Prosecutor General, Who Provided Alleged Information On Hillary's Attempts To Influence 2016 Election With Dirt On Manafort, 'Disappears'

Ukrainian Prosecutor Yuriy Lutsenko has disappeared. Lutsenko provided ample information to The Hill in the past year regarding alleged Ukrainian government officials who tried to help the Clinton campaign in the U.S. 2016 presidential election.

The only people who had anything to do with Russia was the Clinton Foundation, sleazy GPS and Clinton acolytes.
***
Things haven't been going well for the University of Missouri since the fall of 2015. Things just became worse.

Hillsdale College has filed a multimillion-dollar lawsuit against the University of Missouri for allegedly failing to uphold the wishes of a conservative donor.

Mizzou received a $5 million legacy in 2002 from 1926 Mizzou graduate Sherlock Hibbs, who wanted his grant to fund six professor positions to be filled by free market economics experts at the Trulaske College of Business, according to Real Clear Politics.

"Missouri University never embraced Mr. Hibbs' intent, and consequently students aren't getting the exposure to intellectual philosophies necessary for broad-based education"

Hibbs, who has since passed, left in his will instructions for how his donation should be spent. Every four years, Mizzou needed to certify to Hillsdale College that each professor position had been filled by "a dedicated and articulate disciple of the Ludwig von Mises (Austrian) School of Economics." If this agreement was not upheld, the remaining funds would be given back to Hillsdale, a private school in Michigan which Supreme Court Justice Clarence Thomas has described as "a shining city on a hill for conservatives," according to The New York Times.
***
The ONT always, always looking out for you.
***
The ONT Musical Interlude
Born on this day July 23, 1964 - Nick Menza
Nick Menza, drums, Megadeth, (1990 UK No.13 single 'No More Mr Nice Guy', 1992 US No.2 album 'Countdown To Extinction'). Menza died on 21st May 2016 after suffering a "massive heart attack" on stage, while performing with his band, OHM, in Los Angeles. via thisdayinmusic.com
&&&
Born on this day July 23, 1965 - Slash
Slash, (Saul Hudson), guitarist with Guns N' Roses who had the 1988 US No.1 and 1989 UK No.6 single Sweet Child o' Mine and the 1991 US and UK No.1 album Use Your Illusion II. Their 1987 debut album, Appetite for Destruction has sold approximately 30 million copies worldwide, including 18 million in the US, making it the best-selling debut album of all time. Slash went on to form the side project Slash's Snakepit and then Velvet Revolver, who had the 2004 US No.1 and UK No.11 album Contraband. via thisdayinmusic.com
***
If you can't make this shit up it must be a Genius Award Winner.

NSW police have uncovered more than $200 million worth of the drug known as ice after a man allegedly driving a van with the drugs inside crashed into a police car.

Security footage has shown a Toyota HiAce hitting a parked police car in Eastwood in Sydney's north around 10.30am on Monday.

No one was injured in the crash, but one of the police cars was significantly damaged in the incident.
***
Not sure how this woman does it. Tonight's Feel Good Story of The Day.

Nicola Harrison was volunteering at a kennel when she started taking some of the dogs home, most of which were strays, to save them from being put down.

Now she runs the Grey Muzzle Canine Hospice Project from her home in Mansfield, Nottinghamshire, where she provides end of life care for abandoned and terminally-ill dogs who have less than six months to live.

She makes them each a bucket list, throws them a birthday party, takes them out for steak dinners and more.
***
Tonight's ONT has been brought to you by True Friendship.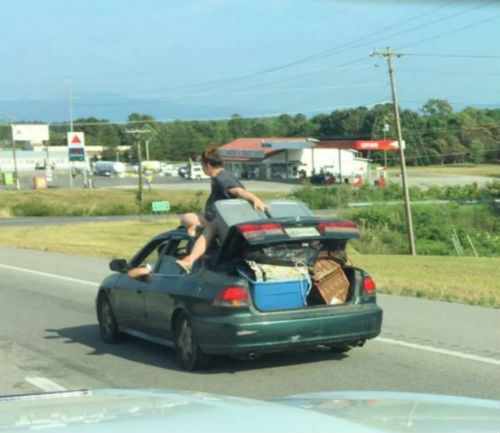 Notice: Posted with permission by the Ace Media Empire and AceCorp, LLC. That's all folks.

posted by Misanthropic Humanitarian at
10:04 PM
|
Access Comments