« EMT 7/15/19 Silence of the Hens, addendum.
|
Main
|
Meet The New Boss, Same As The Old Boss (Almost, But Not Quite) »
July 14, 2019
Sunday Morning Book Thread 07-14-2019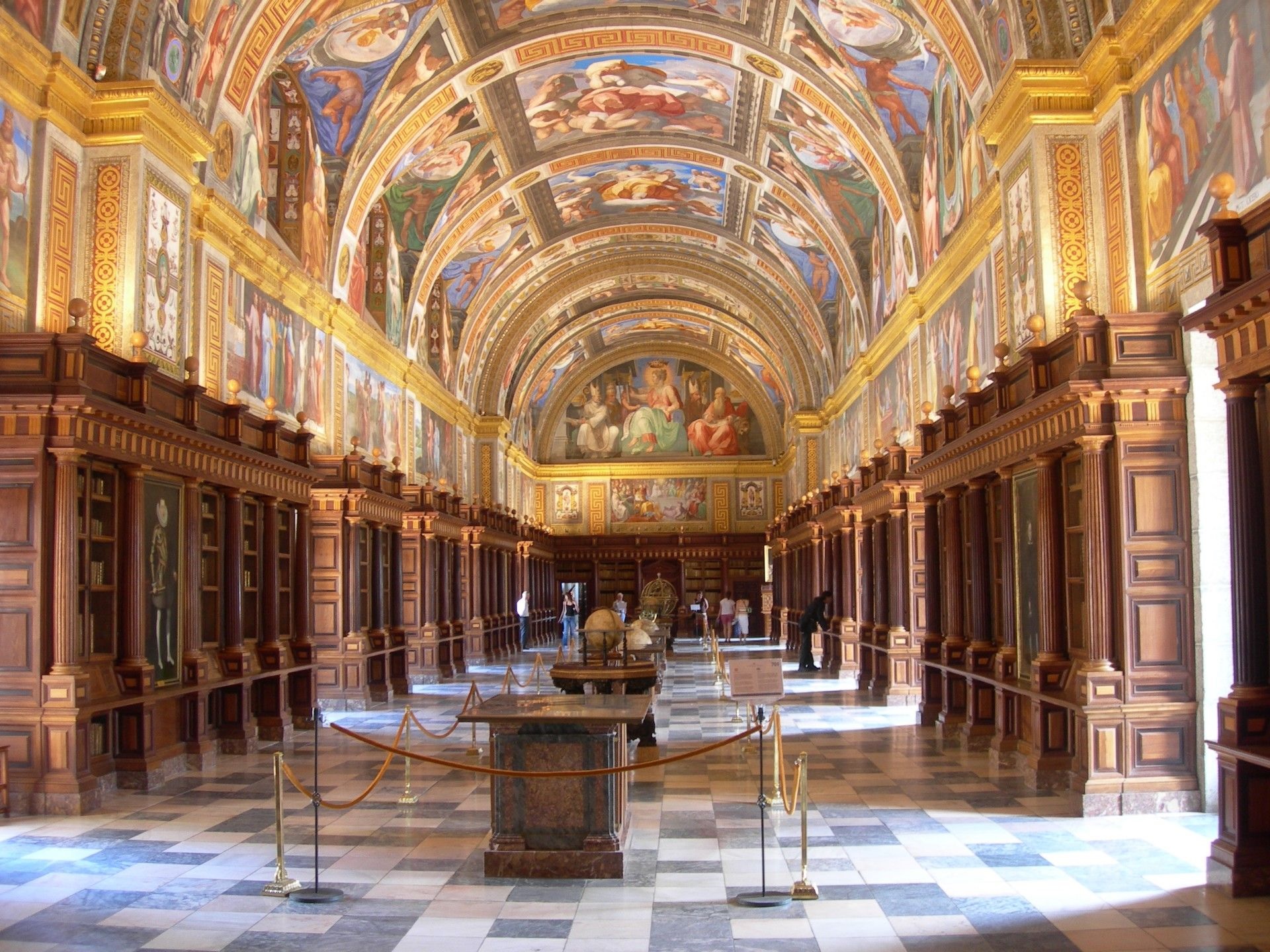 Library of the Royal Site of San Lorenzo de El Escorial, Spain

Good morning to all you 'rons, 'ettes, lurkers, and lurkettes, wine moms, frat bros, crétins sans pantalon, pollacks, hamhocks, hillocks, spatchcocks and buttocks. Welcome once again to the stately, prestigious, internationally acclaimed and high-class Sunday Morning Book Thread, a weekly compendium of reviews, observations, snark, and a continuing conversation on books, reading, writing, and publishing by escaped oafs who follow words with their fingers and whose lips move as they read. Unlike other AoSHQ comment threads, the Sunday Morning Book Thread is so hoity-toity, pants are required. Even if it's these pants, worn by a British politician whom it appears that Jerry 'Nads' Nadler takes fashion tips from.
Pic Note
From the wikipedia page of San Lorenzo de Escorial:
Currently the Library has more than 40,000 volumes, located in a great hall fifty-four meters in length, nine meters wide and ten meters tall with marble floors and beautifully carved wood shelves. De Herrera and Italian construction engineer Giussep Flecha y Gamboa were careful to consider the security of the library's holdings in armarios (large bookcases) as well as their display, safeguards against fire hazards, and natural lighting. This Library was a Renaissance statement of power, majesty, prowess, and intellectual world leadership designed for both the preservation of the old (binding multiple cultural histories into a single Catholic Spanish culture) and discovery of the new.

The vault of the library's ceiling is decorated with frescoes depicting the seven liberal arts: Rhetoric, Dialectic, Music, Grammar, Arithmetic, Geometry, and Astronomy.
Click on the pic for a yuuuge, classy, and luxurious view.

It Pays To Increase Your Word Power®
Someone who is PLANETICOSE likes to wander or travel widely for pleasure.
Usage: Welcome to Planeticose Island. I am your host, Jeffrey Epstein.



Shut Up, He Explained
27 Read "You Have the Right to Remain Innocent " by Law Professor James Duane. You may have seen his great YouTube video "Don't Talk to the Police".

Prosecutors and police tell their kids "don't talk to police. Just say 'I want a lawyer' and shut up." The book explains with clear examples of why this is wise. Too many cops and prosecutors are unethical.

Posted by: Smilin Jack and I search with DuckDuckGo at June 30, 2019 09:12 AM (Ph4Ht)
So I got this book based on Smilin Jack's recommendation here, and oh helz, I almost wish I hadn't. It is alternately infuriating, depressing, and frightening. The author, a defense attorney, says the advice he is about to give in this book is what LEOs and state prosecutors all tell their children: never talk to the police. He does qualify it with some exceptions, i.e. always provide your ID when asked and it's OK to answer questions about what you're doing right then and there, but if they want you to, for example, answer some questions about some situation they tell you they're investigating, that's when you lawyer the hell up. Because you have no idea whether what they tell you they're investigating is what they're actually investigating, whether they consider you a suspect or not, and because they the parameters within which the courts have decided it is permissible for them to lie to you are extremely broad. And Duane backs up his arguments with examples of cases where innocent people spent years, and even decades, in prison for crimes they didn't commit - because they spoke with police and their words were later used against them (just like it says in the classic Miranda warning). And pleading the 5th has become inadequate due to some SCOTUS decisions that have upheld lower court rulings that allowed the prosecution's argument that pleading the 5th is evidence of the defendant's guilt(!) Scalia comes in for some criticism here, as the main proponent of the "if you're innocent, you have nothing to fear" line of argument which Duane insists just isn't the case.
So, you plead the 6th. You say it loud and clear "I want a lawyer", and then clam up.
You Have the Right to Remain Innocent is available on Kindle for $5.99.
And the book takes a detour to talk about how bad it is at the federal level: tens of thousands of regulations scattered throughout the 30+ volumes of the U.S. Code, nobody really knows them all, the penalty for lying to a federal officer is five years in prison, and guess what, who gets to determine in a court of law whether you've lied or not? Why, the federal officer, of course! If he says you lied, you lied. The courts will generally believe him, not you.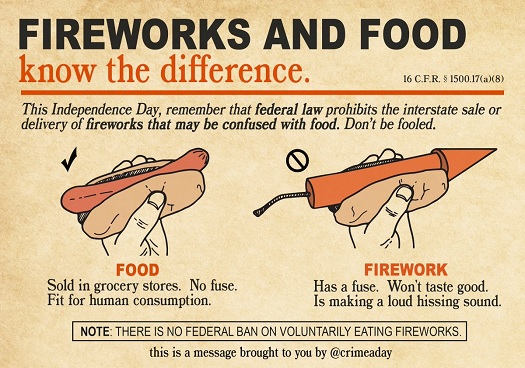 I follow A Crime A Day on Twitter and the tweets are actual laws found in the U.S. Code. For example, it's a federal crime to bring potatoes from Newfoundland into the United States (7 USC §7734 & 7 CFR §319.56–10(a)(2)). Also, 15 U.S.C. §§330a & 330d makes it a federal crime to attempt to change the weather without telling the Secretary of Commerce. And, according to 18 USC §1918(1), it's a federal crime to accept a job with the federal government if you also advocate for the overthrow of our constitutional form of government, which you would think would pretty much disqualify most, if not all, of the current crop of Democrats running for president.
A bunch of these examples have been compiled into the book How to Become a Federal Criminal: An Illustrated Handbook for the Aspiring Offender by Mike Chase. It's funny, but not so funny as people are doing time in the federal hoosegow for violating some of these silly regulations. In fact, there are so many regulations, that most Americans are in some sort of violation of them at all times. That is the premise of a book I mentioned back in 2016, Three Felonies A Day: How the Feds Target the Innocent by Harvey Silvergate, which
...reveals how federal criminal laws have become dangerously disconnected from the English common law tradition and how prosecutors can pin arguable federal crimes on any one of us, for even the most seemingly innocuous behavior. The volume of federal crimes in recent decades has increased well beyond the statute books and into the morass of the Code of Federal Regulations, handing federal prosecutors an additional trove of vague and exceedingly complex and technical prohibitions to stick on their hapless targets.
If you search on YouTube for "don't talk to the police", you'll find several lectures Duane has given over the years on this topic. And as I recall, there used to be a "yes, you actually should talk to the police" rebuttal video made by some other guy, but I can't find it now.


Who Dis: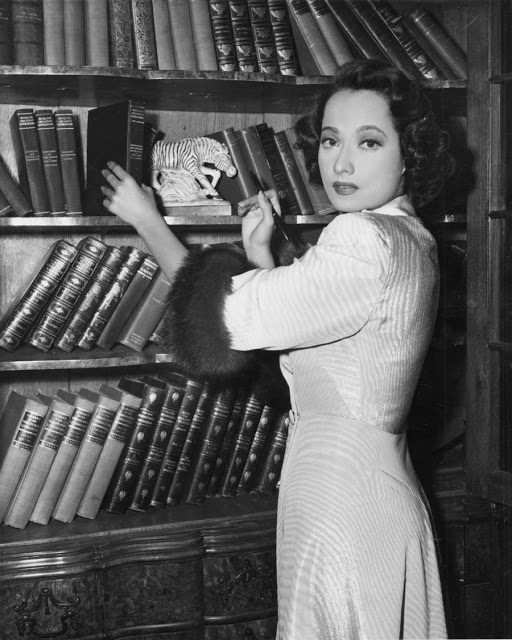 Moron Recommendations
Also read "Half Share" by Nathan Lowell, which is a sequel to "Quarter Share" continuing the story of a young man with no prospects who signed on to work on a space ship. Entertaining and am looking forward to reading the next one. Reminds me of juvenile Heinlein except there are no major universe ending events in either of the books.

Posted by: Charlotte at July 07, 2019 04:13 PM (vwr/s)
Here's the blurb for Quarter Share (Trader's Tales from the Golden Age of the Solar Clipper Book 1):
When his mother dies in a flitter crash, eighteen-year-old Ishmael Horatio Wang must find a job on the company planet or leave the system--and NerisCo isn't hiring.

With credits running low, and prospects limited, he has just one hope...to sign onto a deep space freighter for two years. Ishmael- who only rarely visited the Neris Orbital and has never been off-planet alone before -- finds himself part of an eclectic crew sailing a deep space leviathan between the stars.

Join Ishmael and the crew of the SC Lois McKendrick as she sets solar sails in search of profit.
This is the first of six book in this series. Lowell has got a couple of other series, and all of them appear to take place in the same universe.

___________
There was a fair amount of discussion last week about Jack Cashill's book, TWA 800: The Crash, the Cover-Up, and the Conspiracy:
TWA Flight 800 crashed into the Atlantic shortly after takeoff from JFK airport on July 17, 1996, killing all 230 passengers on board. Although initial reports suggested a terrorist attack, FBI and NTSB investigators blamed a fuel tank explosion. But skeptics have long questioned the official story, and new evidence has surfaced that suggests a widespread conspiracy...

In TWA 800, historian Jack Cashill introduces new documents and testimonies that reveal the shocking true chain of events: from the disastrous crash to the high-level decision to create a cover story and the attempts to silence anyone who dared speak the truth.
Sometimes you can learn things from the one-star reviews, the ones who offer substantive criticism. Such as this one:
I have seen TWA 800 at the NTSB training facility in Virginia and the physical evidence proves that it was an internal explosion in the fuel tank. You can see how the bulkhead was forced forward, how other components were damaged, and how the resulting cracks in the fuselage propagated. There are no signs of explosive residue from a missile, and no evidence of an external explosion damaging the fuselage. Eyewitnesses who "saw a missile" and "then heard the explosion" are forgetting that you see lightning first, then you hear the thunder. What they saw was trailing flames after the tank exploded, then heard the explosion that occurred before that. Calculations based on distance to the observers and the speeds of light and sound confirm this. I love a good conspiracy theory as much as the next guy, but you have to look elsewhere to find a good one. But you will find here a pretty obvious and opportunistic political agenda.
I don't know enough about TWA 800 to have an opinion, and, for that matter, I don't know if this guy is telling the truth about seeing the wreckage up close. I don't have a dog in this fight. However, over the years, I have developed an instinctive distrust of conspiracy theories, so to me what this reviewer claims looks like something that should be considered. To paraphrase Proverbs 18:17, "the first guy's story sounds mighty convincing until you hear the second guy's."
___________


Books by Morons
A moron author e-mails:
I've got a new book out, and sequel to my first sci fi story (We Are All Enlisted). It's called Till the Conflict Is Over, and continues the story of Peter Wright, who has survived the Battle of Juno, and now has to deal with the consequences--fame, media attention, and massive amounts of guilt. It's still all about the enlisted men, and their view from the bottom of the chain.
So this sequel basically picks up where the first book left off, which was the end of the beginning:
Peter Wright joined the Navy thinking that he could do his time in a nice, quiet billet somewhere on Earth. The Navy had other ideas. When the asteroid miners claimed their independence, Peter finds himself getting sent to space on a warship headed straight into the combat zone. He has to get used to everything: zero gravity, standing watch, and being the only Earth-born in his crew. And he has to be ready for the biggest battle the solar system has ever seen.
___________
So that's all for this week. As always, book thread tips, suggestions, bribes, insults, threats, ugly pants pics and moron library submissions may be sent to OregonMuse, Proprietor, AoSHQ Book Thread, at the book thread e-mail address: aoshqbookthread, followed by the 'at' sign, and then 'G' mail, and then dot cee oh emm.
What have you all been reading this week? Hopefully something good, because, as you all know, life is too short to be reading lousy books.

posted by OregonMuse at
09:00 AM
|
Access Comments