« The Occasional Fishing Thread: Sitting on the Dock of the Bay Edition [Bandersnatch]
|
Main
|
EMT 7/15/19 Silence of the Hens, addendum. »
July 13, 2019
Saturday Overnight Open Thread (7/13/19)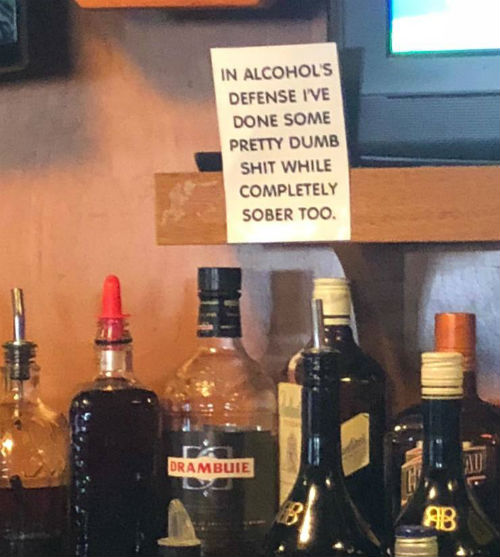 And here is proof. H/T Bitter Clinger.
***
The Saturday Night Joke

A lemon, a potato, and a pea all had a tough week working at the grocery store, so they decided to let off some steam with a bar crawl at the weekend.
They had a great time, hitting bar after bar, knocking back drinks, but being so genetically different, the alcohol affected them each in different ways: the lemon got very acidic and refluxy; the potato, being a big starchy chap, took the booze in his stride; while the little pea reacted to all the sugar and started to get a touch hyperactive.
At the end of the night, the three friends found themselves leaving a bar at the top of a tall hill, when all of a sudden the pea started bouncing up and down excitedly: "Lads! Lads! I've got a great idea! We're all vaguely round in shape, let's not get a cab home, let's just roll down the hill!" and before the others could protest he was off - shooting down the hill at a rate of knots.
The lemon lurched after him, but soon started listing violently from side to side as he went, owing to his oval shape, which did nothing for his unsettled stomach. With a sigh, the potato trundled along slowly behind.
By the time the potato had bounced his way to the bottom of the hill, the lemon was spewing lemon juice all over the pavement, but the pea was already jumping up and down again "that was great, that was great, let's do it again!".
The lemon was now chundering up pips with the acid, but the pea didn't seem to care "Come on! let's go again, that was great!".
The potato turned to him and said "Easy peasy, lemon's queasy." H/T ibguy's daughter
***

Had a rough week?
Hopefully, this will put a smile on your face!
***
Woman Who Married 300-Year-Old Pirate Ghost Says They're Breaking Up


"There are more things in heaven and earth, Horatio, than are dreamt of in your philosophy" – wrote many years ago William Shakespeare. And this story will be the best example for that, according to some people at least.


If you are engaged in the spiritual world, we think that it's always important to never forget about common sense. Otherwise, you will end like an Irish lady from our story.

Amanda Teague is a 46-year-old women from Ireland, that was always interested in spirituality. She also always loved strong and wild men, like Caribbean pirates, so at one point she decided to combine these two passions by marrying Jack Sparrow, infamous pirate from an XVIII century.

And how she did that? Obviously, she didn't ask out Johnny Depp, that played his role in "Pirates from Caribbean" movie series. Brilliant as he was, always with a cig in his mouth (or something else to smoke), he surely couldn't measure with the real Jack Sparrow that Amanda "met" in 2014, during one of her "spiritual seances".

After a few months of extensive communication with Jack, she decided to marry him and live a happy life together. Like Amanda says – they even had some sexual encounters.

But these good times are all over now.
***

Is she the hostess with the mostess?
An interview with a hostess that earns $46,000 a month.
***

Have you heard of the "Mosquito"? No, we aren't talking Bingo, Bango and Bongo either.

WINBERG: It's called the Mosquito, and it's an acoustic deterrent device, technology used to keep humans or animals away from a designated area. It's usually used by law enforcement or the military. The Mosquito was manufactured by Vancouver-based Moving Sound Technologies. Michael Gibson is the company's president and says he has worked with about 20 parks departments in cities around the country to install his devices.

MICHAEL GIBSON: The intention was just to move, non-confrontationally, youth from an area where they should not be. And that will prevent vandalism. It'll prevent graffiti, loitering.
***
The ONT Musical Interlude
On this day: 13 Jul 1978
The BBC announced a ban on The Sex Pistols latest single 'No One Is Innocent', which featured vocals by Ronnie Biggs, the British criminal notorious for his part in the Great Train Robbery of 1963. At the time of the recording, Biggs was living in Brazil, and was still wanted by the British authorities, but immune from extradition. via thisdayinmusic.com
&&&

And for the Status Quo Fan Club...........
On this day: 13 Jul 1985
At 12.01 Status Quo started the Live Aid extravaganza, held between Wembley Stadium, London and The JFK Stadium, Philadelphia. The cream of the world's biggest rock stars took part in the worldwide event, raising over £40million. TV pictures beamed to over 1.5bn people in 160 countries made it the biggest live broadcast ever known. Artists who appeared included Paul McCartney, Phil Collins, The Who, U2, David Bowie and Mick Jagger, Queen, Tina Turner, The Cars, Neil Young, Tom Petty, Bob Dylan, Bryan Adams, Hall and Oates, Lionel Richie and Led Zeppelin. via thisdayinmusic.com
***

Genius Award material or Pet Thread material? My vote? Genius Award Winner. H/T Hank Curmudgeon

A man, accompanied by his cat "Spaghetti," made himself at home after breaking into Oregon residence on Sunday by trying on a woman's Christmas onesie, eating a cupcake, and making coffee, police said.

The alleged break-in happened around 3:45 p.m. in Gresham, about a 15 miles east of Portland.
***

Tonight's ONT has been brought to you by Decisions. Threat Or Warning? You decide.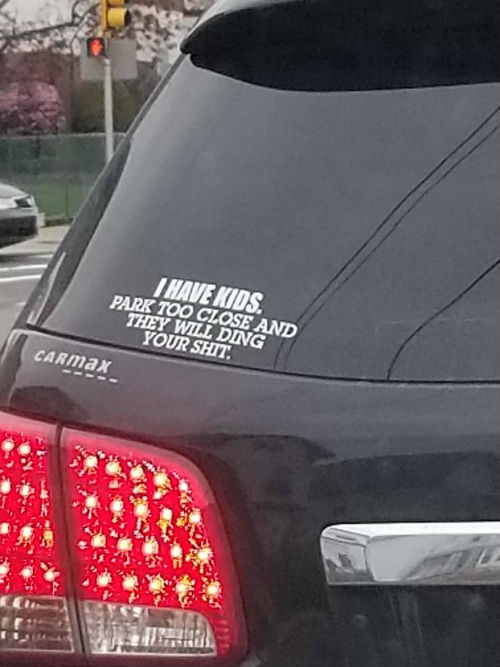 Notice: Posted with permission by the Ace Media Empire and AceCorp, LLC. No pants, no shirt, no problem.

posted by Misanthropic Humanitarian at
10:03 PM
|
Access Comments