« Ross Perot, RIP
|
Main
|
The Morning Report - 07/10/19 »
July 09, 2019
Tuesday Overnight Open Thread (7/9/19)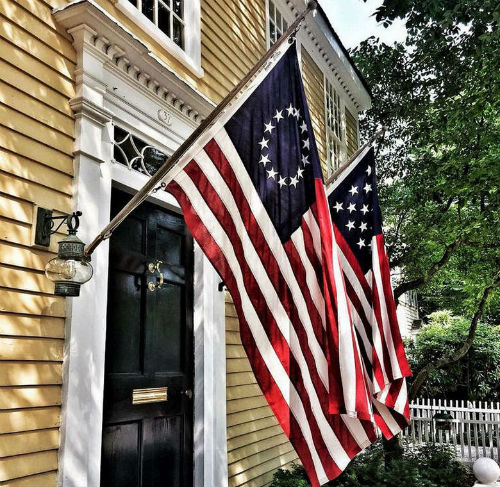 ***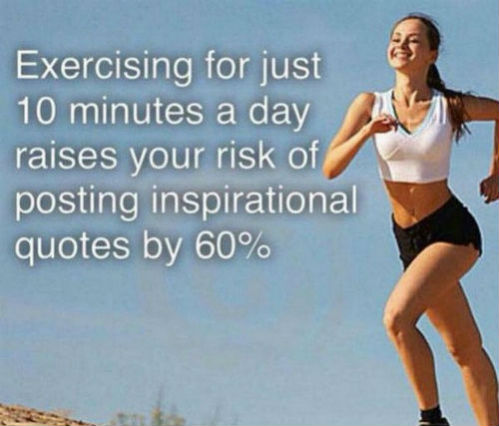 (The Quotes of The Day)

OK, one more quote.

Quote XXVI

One final observation: Joe Biden had a good four-and-a-half decades before he became history. For others it has been a far shorter reign: In the 2016 race Bernie was the coming man; in the 2018 midterms Beto was the coming man. The Age of Woke accelerates obsolescence. Mark Steyn
***

Those of you who have followed The ONT over the past few years know that I'm not a big Sen. Mitch McConnell fan. But every once in awhile Cocaine Mitch hits it out of the park.

NBC spent a great amount of time digging through century-old census records to trace McConnell's history and find the slave owners.

"The two great-great-grandfathers, James McConnell and Richard Daley, owned a total of at least 14 slaves in Limestone County, Alabama — all but two of them female, according to the county 'Slave Schedules' in the 1850 and 1860 censuses," NBC reported.

At Tuesday afternoon's Senate leadership press conference, McConnell was predictably asked about the report.

"You know, I find myself once again in the same position as President Obama," McConnell said. "We both oppose reparations and we both are the descendants of slave owners."

NBC, LOL GF'd
***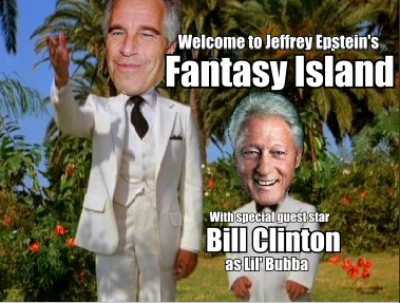 H/T Weaselzippers
***

We're not saying trees are bad, but you better think twice about planting them.

There are many mysteries in the Amazon. Until recently, one of the most troubling was the vast methane emissions emerging from the rainforest that were observed by satellites but that nobody could find on the ground. Around 20 million tons was simply unaccounted for.

Then Sunitha Pangala, a British postdoc researcher, spent two months traveling the Amazon's waterways strapping gas-measuring equipment to thousands of trees. She found that trees, especially in the extensive flooded forests, were stimulating methane production in the waterlogged soils and mainlining it into the atmosphere.
***

A Wisconsin goodbye.

***
We recently covered "Smart Cities" here on The ONT. A city not mentioned was Berkeley, CA. Coal bad, whale oil bad, nuclear bad, and now natural gas bad.

As the United States has begun transitioning away from the use of coal and petroleum as a source of electricity and fuel, natural gas has been viewed as a relatively benign fossil fuel. After all, natural gas produces less carbon dioxide when burned than those other fossil fuels. It remains the energy source in about half of California's buildings.

But scientists have increasingly warned that methane, the main component of natural gas, is itself a key heat-trapping gas — 84 times more potent than carbon dioxide in the first twenty years after release, according to the Environmental Defense Fund. In addition to the carbon dioxide created by its burning, the inevitable leaks as natural gas is extracted and shipped, make gas a serious climate threat in its own right.
Something (coal, gas, nuclear, water, etc.) has to be used to make this electricity. Solar and wind alone will not produce enough energy for this country. Electricity just doesn't come out of the wall receptacle. Or grow on trees.
***

Maybe Tommy Robinson should self-identify as an obese woman.
****
ut he is then seen taking the full blast of the explosion in his face in central Exeter, Devon.

The white supremacist was given an indefinite hospital order at the Old Bailey in London today.

He pleaded guilty to arson and two charges under the Terrorism Act, Plymouth Live says.

The footage, played in court, shows Morgan splash fuel through a window at Exeter Synagogue and, despite getting engulf in flames, he calmly walks away.

Morgan pats his singed head and drives off in a Mercedes Vito van.
***

Be careful for what you wish for.

People in the U.S have been arguing over gender-neutral bathrooms for years – and opinions appear to still be split. Some people say that it makes them feel uncomfortable, while others say that it provides safety and inclusivity to all. Twitter user @MaryBear_ took to the platform to share her opinion and experience in a gender-inclusive bathroom and people in the comments had divided reactions.

The woman said that she was in the bathroom and two men came in while she was on her way out and that their presence and use of the bathroom made her feel uncomfortable.
***
A.G. William Barr recused himself from the Jeffrey Epstein case.


Epstein pleaded not guilty in federal court Monday afternoon after federal prosecutors alleged that between 2002 and 2005, the hedge fund manager had "sexually exploited and abused dozens of minor girls at his homes in Manhattan, New York and Palm Beach, Florida, among other locations."

The legal team that represented Epstein in 2008 included Kirkland & Ellis's Jay Lefkowitz, former independent counsel Ken Starr, Harvard law professor Alan Dershowitz, former U.S. Attorney Guy Lewis, as well as Roy Black and Gerald Lefcourt.

With Barr recusing himself because of his work at the Kirkland & Ellis law firm, new deputy attorney general, Jeffrey Rosen, would normally be assumed to be taking over the oversight of the case. However, Rosen also once worked at the same law firm.
***
The ONT Musical Interlude
Born on this day: July 9, 1946 - Bon Scott
Born on this day in Forfar, Scotland, Bon Scott (Ronald Belford Scott), singer with Australian rock band AC/DC from 1974 until his death in 1980. He was brought up in Kirriemuir before moving to Melbourne, Australia, with his family in 1952 at the age of six. Having arrived from 'Bonnie Scotland', he was dubbed 'Bon', and the nickname stuck. After a night of heavy drinking, Scott was found dead in the backseat of a friend's car in South London on 19th February 1980, the cause of death being subsequently listed as 'acute alcohol poisoning'. thisdayinmusic.com
&&&
On this day: July 9, 1995 - Grateful Dead
The Grateful Dead gave their last concert with leader Jerry Garcia at Chicago's Soldier Field. Jerry would die of a heart attack a month later while in drug rehab. thisdayinmusic.com
***
Pre-vet Bachelor of Science studies. Vet school and now Genius Award Winner.

When Tiggywinkles Wildlife Hospital, a non-profit in Buckinghamshire in the United Kingdom, received calls from members of the public saying that they'd spotted an "exotic" orange bird that was unable to fly by the side of the road, they were understandably concerned. Members of the public were able to grab the bird and bring it in to the hospital, where veterinarians started treating the bird and realised that it was a seagull covered in curry.

Tiggywinkles took to Facebook to share photos of the bird, who they're now calling Vinny, short for Vindaloo.
***

Matthew 25:36 put into practice. Tonight's Feel Good Story of The Day.

Grand Rapids First announced that the church will be paying off the medical debt of 1,899 families, an amount that totals nearly $2 million. The church partnered with RIP Medical Debt, a nonprofit that purchases medical debt for pennies on the dollar, leaving the debtor with no bills or tax burdens.

"It took a $15,000 donation to help eliminate $1.8 million worth of medical debt that will never be able to be paid by these folks," said Sam Rijfkogel, the lead pastor of the church.

The families will be notified about the gift sometime next week through a letter from RIP Medical Debt. The recipient's identities are unknown, even to the church, because of medical privacy laws.
***

Tonight's ONT has been brought to you by Long Division.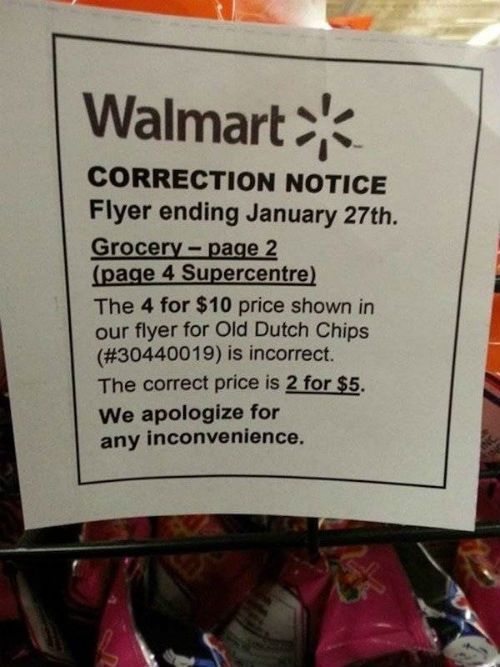 Notice: Posted with permission by the Ace Media Empire and AceCorp, LLC and their law firm of Dewey, Cheatem & Howe, S.C.

posted by Misanthropic Humanitarian at
10:00 PM
|
Access Comments