ę Gun Thread: Right to Keep and Bear Arms [Weasel]
|
Main
|
The Morning Report - 07/8/19 Ľ
July 07, 2019
Sunday Overnight Open Thread (7/7/19)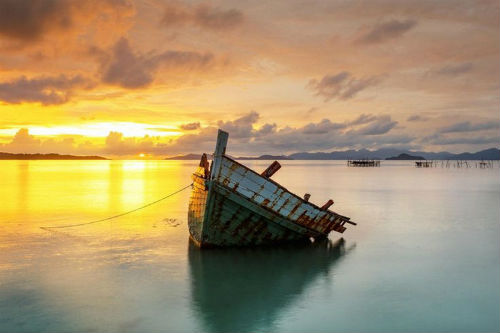 ***
The Quotes of The Day

Quote I

"I'm a celebrator of all things good while I fight and try to destroy all things bad and ugly. I'll be 71 glowing, youthful years old this year — 71! Count them. And in my 71 years — I suspect I was paying attention by 1949 — this is the best president I have ever seen. This is a hell-raisin', we the people, Constitution, Bill Of Rights, be the best that you can be.

Here's the battle cry of my favorite president: America first. Woah! That's radical. Woah! America first. That's controversial — in Cuba" Ted Nugent
Quote II

"Just like dogs, cats, and human beings, chickens feel pain and fear and value their own lives," ..... "one that celebrates chickens as individuals, not as beings to kill, chop up, and label as 'dinner.'" PETA Executive Vice President Tracy Reiman

Quote III

"It's amazing in this day and age, that if you confront Antifa — which is essentially a domestic terror organization — that social media platforms will ban you," Joe Biggs

Quote IV

But there is a bright side. I've learned how to stand up for myself, and I leave the campus with much thicker skin – and a clearer understanding of my own convictions. As I embark on a career, I can thank St. Olaf College for an education that made me stronger, tougher, and more resilient. I hope students like me keep going there, keep challenging the status quo, and keep fighting for the education they deserve. Even if they don't get it, the lessons they do learn will surely prepare them for real life.Kathryn Hinderaker

Quote V

What can Oberlin do to reclaim its better self? That's ultimately a question for the college's trustees, faculty, alumni and students. But there is a common-sense answer that would probably seem obvious to most anyone in Lorain County or any of a thousand smaller communities around the country: Pay the court's judgment, don't fight it; apologize to the Gibson family and to the community and take steps to show you mean it; and then calmly think through all that has happened and do whatever is necessary to reaffirm the institution's identity as a college, not a cause. S. Frederick Starr
***
Obituaries

My guess? He is going to need more than the care of God.

AN Arab prince has been found dead in his London home amid claims of a drug-fuelled orgy.

Staff discovered the body of Sheik Khalid bin Sultan Al Qasim, 39, at his Knightsbridge penthouse on Monday morning.
*

Self-made billionaire, Chris Cline, dead in helicopter crash.

The accident that also claimed the life of his daughter, took place on Thursday night when the crash was discovered two miles off his private island Grand Cay. A self-made billionaire, Cline died one day short of his 61st birthday.

Governor Jim Justice broke the news: "Today we lost a WV superstar and I lost a very close friend. Our families go back to the beginning of the Cline empire - Pioneer Fuel. Chris Cline built an empire and on every occasion was always there to give. What a wonderful, loving, and giving man."
***
In the scant two-and-a-half years since his inauguration, on every field, from national security, to economics, to domestic policy, to our global standing, the 45th president has proven that not only are we a great nation but that we are again the greatest nation on the Earth. That is what the Left hates him. But they hated you first because you believed it too and you made his victory possible.

Savor that thought today, as you celebrate our Republic and as the those who loathe America stew in their own bile.

Happy Independence Day America.
***
The ONT Musical Interlude
On this day: 7 Jul 1980
Led Zeppelin played their last-ever concert with drummer John Bonham when they appeared at Eissporthalle, West Berlin at the end of a European tour. The set included: 'Black Dog', 'The Rain Song', 'Hot Dog', 'All My Love', 'Trampled Under Foot', 'Since Iíve Been Loving You', 'Kashmir', 'Stairway To Heaven' and 'Rock And Roll'. They finished the show with a 17-minute version of 'Whole Lotta Love'. via thisdayinmusic.com
&&&
7 Jul 1940
Richard Starkey, ( Ringo Starr, ) drums, vocals, Rory Storm, The Beatles. He sang lead vocals on one track on most Beatles albums, (The Beatles scored 21 US No.1 & 17 UK No.1 singles). Solo (1974 US No.1 & UK No.4 single 'You're Sixteen' plus 9 other US Top 40 hits). Ringo Starr and his all Star Band, (featuring; Howard Jones, Ian Hunter, Peter Frampton, Greg Lake). via thisdayinmusic.com
***

Of course his attorney was unwilling to comment. Reason? Genius Award Winner.
The FBI continues to investigate after more than 1,000 top secret documents from Wright-Patterson Air Force Base were found at a Fairborn home during a marijuana raid in May.
***

Outpouring of love and money to help a Siberian girl. Tonight's Feel Good Story of the Day.

Excitement, fear and passionate hope for new life as brave Darina, 6, travels to London

Born without lips and chin, disowned by her family, she is to see one of Britain's top surgeons in the hope that she can finally smile.
***

Tonight's ONT has been brought to you by Helping Hands.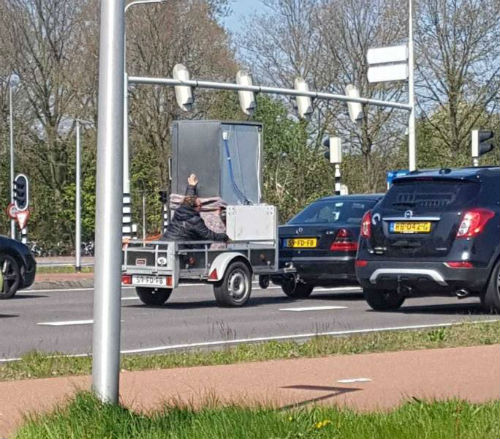 Notice: Posted with permission by the Ace Media Empire and AceCorp, LLC. Just another day in paradise, living the dream.

posted by Misanthropic Humanitarian at
10:10 PM
|
Access Comments
Recent Comments
Recent Entries
Search
Polls! Polls! Polls!
Frequently Asked Questions
The (Almost) Complete Paul Anka Integrity Kick
Top Top Tens
Greatest Hitjobs