« Ace of Spades Pet Thread
|
Main
|
Saturday Evening Movie Thread 06-29-2019 [Hosted By: Moviegique] »
June 29, 2019
Saturday Afternoon Chess Thread 06-29-2019


As always, the chess/dress pr0n thread is an open thread, so there is no such thing as an off-topic comment. And Movigique's movie thread will be up later.
Easier Problem - Black To Play (1009)
Goal: Black can fore a mate in 4
Hint: First, contain White's king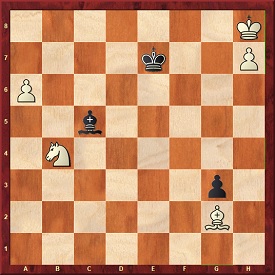 7K/4k2P/P7/2b5/1N6/6p1/6B1/8 b - - 0 1




Juga - Isolated Pawn
Here is another chess-themed song by the artist known as Juga:
I actually like this one better than her earlier effort, Oh, Capablanca. Although both are good in their own way.


More Challenging Problem - White To Play (1008 )
It looks grim for Black. How many moves can he hold out before the inevitable checkmate?
Goal: I think White can force mate in, at most, 9 moves
Hint: Start the ball rolling with an obvious sac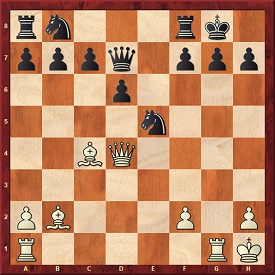 rn3rk1/pppq1ppp/3p4/4n3/2BQ4/8/PB3P1P/R5RK w - - 0 1




For All You Gaming Morons
Hi there! I'm John D. Payne, lurker and moron since the days when the guys got shirts. And right now I'm kickstarting the MICRONOMICON: A Compendium of Magic for Tiny Dungeon 2e and other games. This licensed tabletop RPG supplement is packed with new spells and potions, enemies and allies, traits and treasures. It's built for the TD2e system which is "rules-lite," which as we all know rhymes with "system-neutral." So welcome, roleplayers of all stripes! The MICRONOMICON is portable!

We fully funded in the first three hours, and went right on to work on stretch goals. Every one we hit just adds more content (from myself and other authors) and more art-- without increasing the price. The 150+ page ebook is going to retail for $10, but you can back it now for $7. (Actually, I think we still have some early bird $5 pledges available.) Or hop in for softcover, or hardcover, or even special pledge tiers where our artists will illustrate YOU into our book. So come check us out. :)
Click here.


Dress Pr0n For The 'Ettes: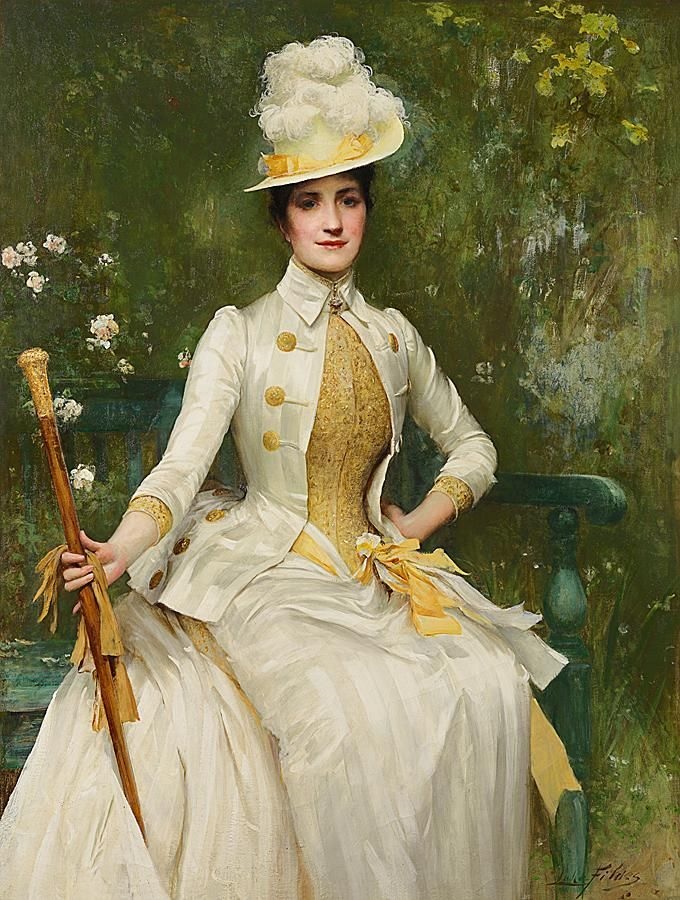 (click for larger view)


Portrait of Mrs. Lockett Agnew, 1887-1888
by Sir Samuel Luke Fildes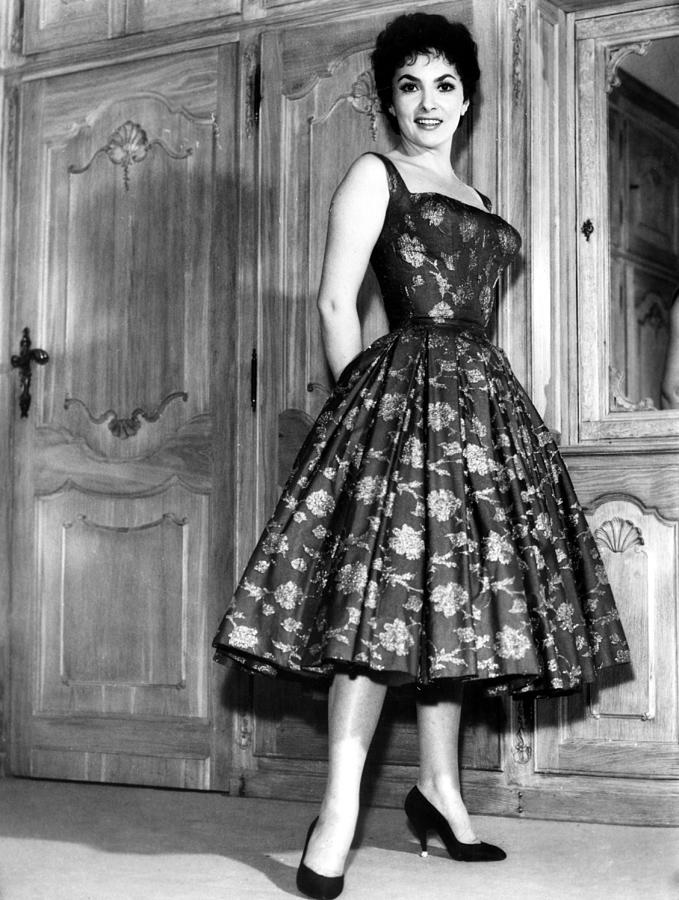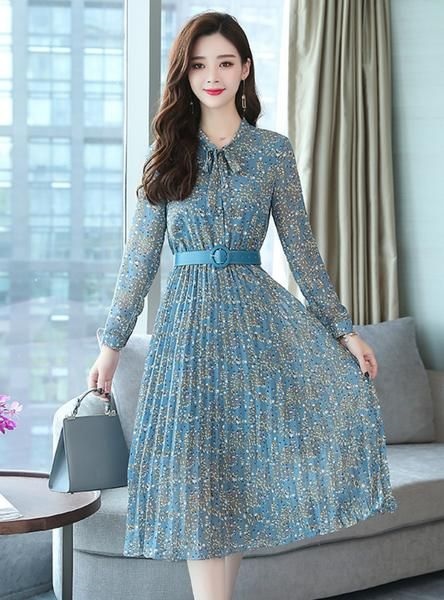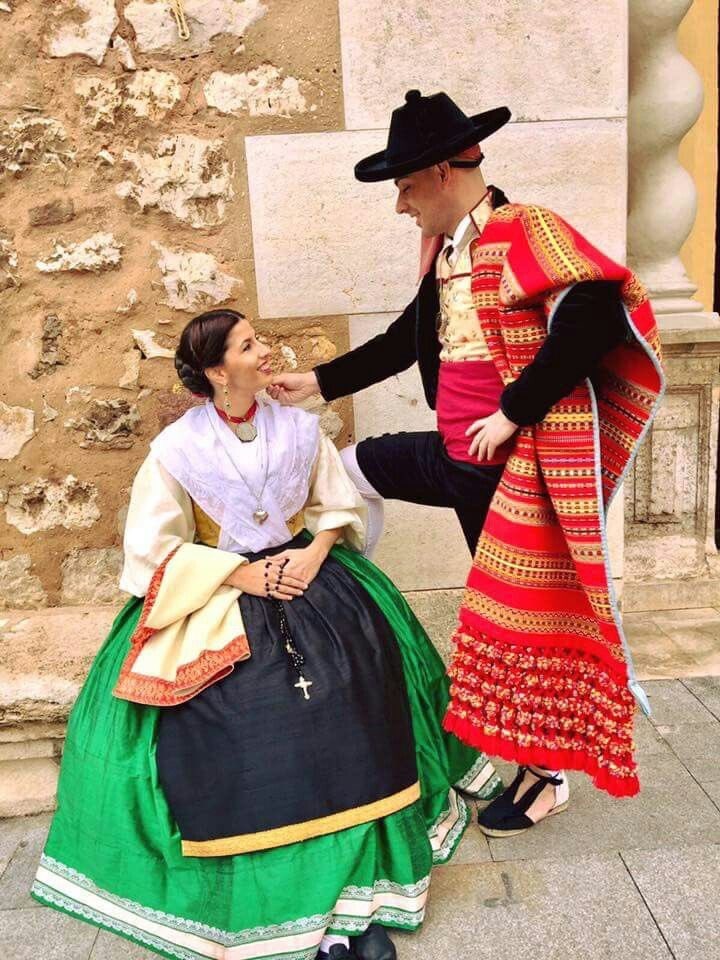 (Greetings from Spain)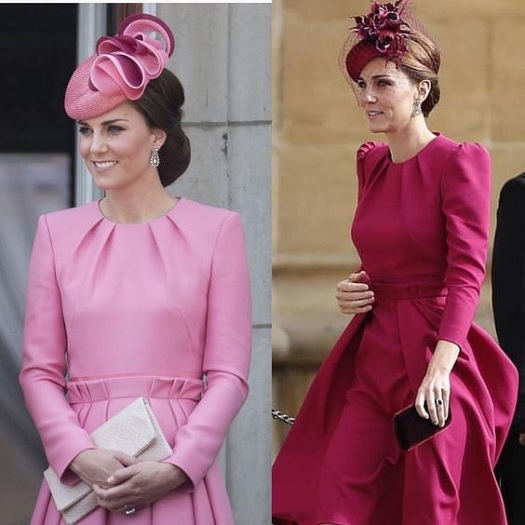 ___________
Solutions Update
Easier Problem - Black To Play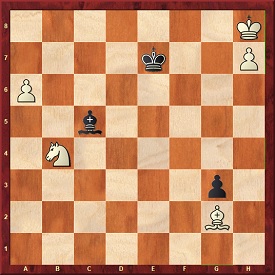 7K/4k2P/P7/2b5/1N6/6p1/6B1/8 b - - 0 1


1...Kf8!
To set up a kill shot with the bishop on the long diagonal.
2.Nc6 Ba3
White has taken away the d4 and e5 squares. Now Black wants to go to b2 for the win.
3.Ne5
White is toast.
3...Bb2
4.any Bxe5#

More Challenging Problem - White To Play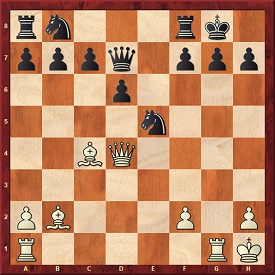 rn3rk1/pppq1ppp/3p4/4n3/2BQ4/8/PB3P1P/R5RK w - - 0 1


1. Rxg7+ Kh8
Taking the rook results in a mate in 6: 1...Kxg7 2.Rg1+ Kh8 3.Qxe5+ dxe5 4.Bxe5+ f6 5.Bxf6+ Rxf6
6.Rg8#
2.Rxh7+ Kxh7
3.Qh4+ Kg6
4.Rg1+ Ng4
Or 4...Kf5 5.Rg5+ Kf6 6.Rh5+ (6.Rxe5+ Kg6 7.Bd3+ Kg7 8.Rg5#) 6...Kg6 (6...Kg7 7.Qg5#) 7.Qg5#)
5.Rxg4+ Qxg4
6.Qxg4+ Kh6
7.Qh4+ Kg6
8.Qf6+ Kh5
9.Be2# 1-0
So, worst case scenario is that White can force a mate in 9.
Hope to see you all next week!

___________
Note: that cryptic line of letters and numbers you see underneath each board diagram is a representation of the position in what is known as "Forsyth-Edwards Notation", or F.E.N. It's actually readable by humans. Most computer applications nowadays can read FEN, so those of you who may want to study the position, you can copy the line of FEN and paste into your chess app and it should automatically recreate the position on its display board. Or, Windows users can just "triple click" on it and the entire line will be highlighted so you can copy and paste it into your chess app.
___________
So that about wraps it up for this week. Chess thread tips, suggestions, bribes, rumors, threats, and insults may be sent to my yahoo address: OregonMuse little-a-in-a-circle yahoo dott com.

posted by OregonMuse at
05:21 PM
|
Access Comments