« Gun Thread: Rifling and Twist Rate [Weasel]
|
Main
|
The Morning Report - 07/1/19 »
June 30, 2019
Sunday Overnight Open Thread (6/30/19)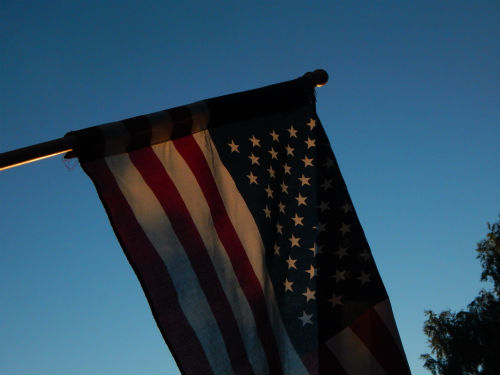 (H/T Winston Dreg of Society)
***
The Quotes of The Day

Quote I

And so a very, very, very painful experience, but it changed my approach to decision-making because, look, pain is a great teacher. You go forward toward your goals. You succeed and fail, but you really learn from your failures because they're the painful experiences and if you can reflect on them, you change. Ray Dalio

Quote II

"There are no plans to put tampon dispensaries in the men's rooms on campus. I understand it's a funny idea, or maybe something to get people riled up, but there is no truth to it."

"We have no definite plan in place, but expect to have the dispensaries in women's restrooms and single restrooms early next semester. The cost will depend on the plan, so still not determined. The administration is not bound by student government resolutions, although we work with students to achieve their goals when possible." Steve Voorhies

Quote III

"Quite frankly, we both have a taste level where we weren't willing to compromise. It was important for us to have a great party to celebrate our love." Brad Pritchett

Quote IV

"Ohio sheriffs act with integrity and honor, and this rare occurrence does not reflect the excellent work they do daily throughout their counties." Ohio Attorney General Dave Yos
***

Perhaps if Rafael Acosta had been a Muslim "Journalist" The Left would be talking about him.

After leftists such as Bernie Sanders, Alexandria Ocasio-Cortez, and Ilhan Omar made a big to-do about not meaning Venezuela's failed socialism as the kind of socialism they'd like to impose on America, and worse still, defending the regime as a mere victim of U.S. sanctions, we now have some naked torture and human-rights violations coming from the regime that simply can't be explained away.
***

"Comedian" Bill Maher wants the party for president to thin out.

Bill Maher called for 10 people in the Democratic presidential field to drop out after the first 2020 presidential debate.

"Look, there's too many people in this race," the host of HBO's Real Time told his panel on Friday's show.

"I'm going to get rid of 10 of them right now," Maher said before listing candidates who need to "get the f--k out."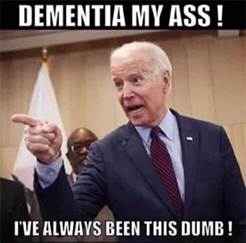 ***

Major cities blocking 5G cell towers.

As 5G technology begins to roll out across the country, it is being met by a massive wave of resistance over concerns that it can cause health problems. As we reported last year—reacting to an overwhelming outpouring of concern—the city of Mill Valley, Cali. took an extreme step and blocked the technology from being implemented. Now that sentiment has spread to San Francisco and other major cities.

Last September, the city of Mill Valley, Cali. voted unanimously to effectively halt the installation of new small cell towers which carry the 5G technology.
***

Some tech good, Face Book, Google. Some tech bad, facial recognition. Maker of Taser guns will not use facial recognition.


AXON, CREATOR OF the Taser, did something unusual for a technology company last year. The Arizona corporation convened an ethics board of external experts to offer guidance on potential downsides of its technology.

Thursday, that group published a report recommending that the company not deploy facial recognition technology on its body cameras, widely used by US police departments. The report said the technology was too unreliable and could exacerbate existing inequities in policing, for example by penalizing black or LBGTQ communities.
***

Disposing of five to six days of summertime garbage is quite a feat. Six year old garbage? I can't even imagine.
Wonder if this crew is making minimum wage?

VANCOUVER — A ship carrying an infamous load of Canadian trash that had been rotting in the Philippines since as far back as 2013 has arrived at a port south of Vancouver.

The Anna Maersk, carrying 69 containers of Canadian garbage and e-waste, docked at Deltaport near the Tsawwassen ferry terminal just after 7 a.m. on Saturday.

Authorities say the containers will be unloaded and held there before being moved to an incineration facility in Burnaby, B.C.

The Canadian garbage arrived in the Philippines in 2013 and 2014, falsely labelled as plastics for recycling.

Inspections later revealed that much of what was inside the containers was regular trash, including dirty diapers, kitchen waste and electronic items.
***

Not all NFL players are pompous elitists. Meet Andy Janovich. Wonder if he is a Moron?

Rather than buying a high-dollar car he could easily afford, he drives a blue 2000 Dodge pickup truck that's littered with dents and rust. Rather than blowing money on material items, he saves, funding only his life necessities.

"I don't need an extra car payment. I'm just cheap. I like to save as much money as possible," Janovich told ESPN in an interview. "About the only things I spend money on are Busch Light, chew and hunting gear. It's plenty for me. It suits me. I mean, the first time I changed the oil on it, I knew right then it was an old farm truck because I opened the hood, and there was just corn all over on the inside."


Can you say America? But more importantly, you have to love a guy who stays true to who he is, regardless of his success. And, this Nebraska native certainly does just that.
***

So the Chinese Communists are purchasing an American college. Will it be more communist than 99% of existing American colleges and universities?

A Chinese company is buying a Rider University satellite college in New Jersey on July 1. This shouldn't be allowed. Every Chinese person in a foreign country must be willing to spy if called to do so by their Communist party leaders. Every Chinese company is essentially owned by the Chinese Communist Party.
***

Prisons can be rehabilitate certain prisoners. Fort Dodge Correctional Facility, Iowa is proof.

The warden at Fort Dodge Correctional Facility in Iowa came up with the idea of letting his inmates help with the program. At first the idea was met with resistance and hesitation, but they eventually decided to let Dennis Lass, an inmate who had been in prison for over 40 years, serving a life sentence, raise the first puppy and that puppy exceeded expectations. Now Leader Dogs For The Blind have puppies being raised by inmates in 3 different correctional facilities in Iowa, Michigan, and Wisconsin, and those puppies have a higher success rate of graduating the program and actually becoming guide dogs for the blind.
***
H/T CBD
***
The ONT Musical Interlude

Long distance dedications tonight, for a certain 'ette.

&&&
***

Popeye the Sailor Man was on to something after all.


(CNN)Cartoon character Popeye is known for munching endless cans of spinach to boost his strength, and new scientific research suggests he might have been onto something.

A study released by Freie Universitat Berlin suggests that ecdysterone, a chemical found in the leafy green vegetable, has a similar effect to steroids and should be added to the list of substances banned in sport, CNN affiliate RTL reported
***

The possibility of house arrest never crossed his mind. Genius Award Winner. 1st Runner-up.

A Kansas man who robbed a bank last September and told police that he was hoping to get caught so he would get prison time to escape his wife was sentenced Tuesday to six months of home confinement after pleading guilty, the Kansas City Star reported.

Lawrence John Ripple took the guilty plea in January. He told the judge Tuesday that he had heart surgery that left him depressed when he committed the bank robbery, the paper reported.

Cocaine. Not a good thing. Puffer fish. Not a good thing. Combined? Genius Award Winner! H/T Bitter Clinger

A combination of cocaine and toxic pufferfish liver sent a Florida man to the emergency room, according to a new case report.

The liver from a pufferfish, also known as fugu, is considered a delicacy in Japan. But eating it is risky, as the fish's liver contains a high concentration of a deadly poison known as tetrodotoxin (TTX), which causes paralysis if ingested.

"Pufferfish is something that you don't want to just catch and eat," said Dr. Zane Horowitz, medical director at the Oregon Poison Center at Oregon Health Science University, who was not involved with the man's case. "There are chefs in Japan who go through years of training on how to properly prepare this so that they don't kill their customers." [In Photos: The Power of Poison Through Time]
***

A forgiving parent. Tonight's Feel Good Story of The Day.

Thieves Write Apology Letter And Vow To Get Sober After Stealing From Boy With Brain Tumor

Two thieves are asking for forgiveness and pledging to get sober after discovering they stole from a 5-year-old boy in Delaware who was recently diagnosed with a brain tumor.
***
Weekly commenter stats for week of 6-30-2019
Top 10 commenters:
1 [599 comments] 'Deplorable Jay Guevara' [84.09 posts/day]
2 [550 comments] 'TheJamesMadison, Read some Movie Thoughts and Pre-Order Crystal Embers Today!'
3 [448 comments] 'Mr. Peebles'
4 [390 comments] 'ace'
5 [370 comments] 'Lurking Lurker'
6 [332 comments] 'Christopher R Taylor'
7 [330 comments] 'Skip'
8 [322 comments] 'Yudhishthira's Dice'
9 [305 comments] 'Lizzy'
10 [304 comments] 'Insomniac'
Top 10 sockpuppeteers:
1 [139 names] 'Miklos' [19.51 unique names/day]
2 [57 names] 'Count de Monet'
3 [47 names] 'LeftCoast Dawg'
4 [46 names] 'Surfperch'
5 [44 names] 'ace'
6 [42 names] 'The ARC of History!'
7 [40 names] 'Axeman (he/he/he)'
8 [40 names] 'My Pimp Shot My Dealer'
9 [31 names] 'Duncanthrax'
10 [25 names] 'Mr. Peebles'
***

Tonight's ONT has been brought to you by Marital Advice.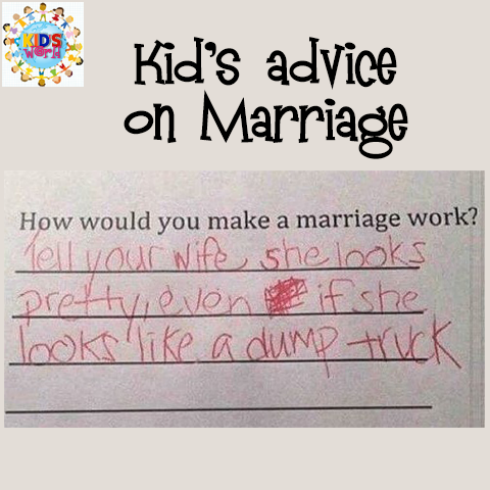 Notice: Posted with permission by the Ace Media Empire and AceCorp, LLC. Medicare For All is similar to the Cob Dental & Vision Plan.


posted by Misanthropic Humanitarian at
09:35 PM
|
Access Comments