« Debate Thread Number Two
|
Main
|
The Morning Report - 6/27/19 »
June 26, 2019
Wednesday Overnight Open Thread (6/26/19)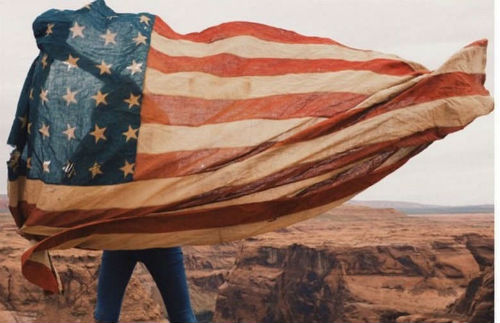 ***
The Quotes of The Day

Quote I

We could pay for every idiotic boondoggle proposed by the 300 Democratic presidential candidates if the current president would simply keep his central campaign promise to build a border wall and deport illegal aliens. (Back off — "illegal alien" is the term used in federal law.Ann Coulter

Quote II

The trouble is, you cannot have a nation without a sovereign identity and there can be no sovereign identity without a nation. This is the core insight of multiculturalism, which was never intended to strengthen the West but to destroy it. To have a multicultural society is to have no culture at all. Once the people's sense of who they are is destroyed, the nation must follow with it. That is exactly what we see in the West as political classes struggle to perform their basic duties. The Zman Blog

Quote III

"It shouldn't be the responsibility of anyone who is marginalized to amplify their voice when there are so many voices that can amplify (it for) them. But it's just the way of getting to where you need to be. So I'll do it. And hopefully I'll do it so that other girls in my position don't have to -- they can just live and do their jobs." Aaron Philip

Quote IV

"All we're saying is it shouldn't cost thousands of manufacturing jobs, raise the gas tax by 20 cents a gallon to start out with, and raise natural gas prices for people who heat their home by almost 50 percent. We think there's a better way to reduce carbon dioxide emissions and so we're holding out and only way we could do that and stop this vote is by not providing a quorum for Democrats to roll over us." Oregon State Senator Tim Knopp

Quote V

"So often, we're taught that to be an emotional stoic is the mark of manhood. If you show any emotional weakness or vulnerability, that's a failure to your title of a man." Scott Turner

Quote VI

"We estimate that there are 770,000 records that are eligible for expungement. That's more than every other state that's legalized adult use combined," Steans says. "We are also doing a lot to make sure we get diversity in the industry." Heather Steans, an Illinois state senator
***
First, it was never stick your dick in crazy. Now, be careful where you stick your tongue.

Twelve people have died in a 'very serious' outbreak of a rare bacterial infection that has spread in Essex. There have been 32 reported cases of the disease, called invasive Group A streptococcus (iGAS), the NHS Mid Essex Clinical Commissioning Group said. The bacteria can be found in the throat and on the skin – and people may carry it without displaying any symptoms. It can live in throats and on hands for long enough to allow easy spread between people through sneezing, kissing and skin contact
***
As major music streaming services appeal a royalty rate decision, Spotify is taking things one step further: The world's biggest streaming music service is reportedly seeking a refund for overpayments made to songwriters and publishers last year, Music Business Worldwide reported.

Last year, a royalty rate-setting panel in the US, called the Copyright Royalty Board, ruled that a particular kind of royalty paid to songwriters and publishers should rise 44% or more for 2018 through 2022. The board finalized that rate -- called a mechanical royalty -- earlier this year. Then streaming services like Spotify, Amazon, Google and Pandora appealed the payment increases in March.

Now Spotify is saying it paid too much last year and wants a refund, according to Music Business Worldwide.
***

25 highest paid occupations, hate to blow your bubble. Cobs are not in the list.
***

The National Rifle Association has a mess on its hands.

The NRA, The New York Lawsuit, Ollie North, And Chris Cox

The news yesterday regarding the National Rifle Association was headlined by a story in the New York Times that said Chris Cox, head of the NRA-ILA, was suspended and put on administrative leave. This followed a late Wednesday filing in New York Supreme Court (the trial level courts in that state) in which the NRA sought a declaratory judgment that Ollie North was not entitled to his legal expenses as a director of the NRA. Also suspended was Scott Christman who served as Cox's deputy chief of staff at the NRA-ILA.

Both Cox and Christman are accused along with NRA Board member and former Congressman Dan Boren of participating in a failed "coup" attempt orchestrated by Ackerman McQueen and Ollie North. Cox vehemently denies this.
"The allegations against me are offensive and patently false," Cox said. "For over 24 years I have been a loyal and effective leader in this organization. My efforts have always been focused on serving the members of the National Rifle Association, and I will continue to focus all of my energy on carrying out our core mission of defending the Second Amendment."

Trouble continues for the NRA. NRA shuts down television production.

The National Rifle Association has shut down production at NRATV.

The N.R.A. on Tuesday also severed all business with its estranged advertising firm, Ackerman McQueen, which operates NRATV, the N.R.A.'s live broadcasting media arm, according to interviews and documents reviewed by The New York Times.

While NRATV may continue to air past content, its live broadcasting will end and its on-air personalities — Ackerman employees including Dana Loesch — will no longer be the public faces of the N.R.A. It remained unclear whether the N.R.A. might try to hire some of those employees, but there was no indication it was negotiating to do so.
***

A majority of Americans regret their advanced college degrees.

Two-thirds of American employees regret their college degrees

A college education is still considered a pathway to higher lifetime earnings and gainful employment for Americans. Nevertheless, two-thirds of employees report having regrets when it comes to their advanced degrees, according to a PayScale survey of 248,000 respondents this past spring that was released Tuesday.

Student loan debt, which has ballooned to nearly $1.6 trillion nationwide in 2019, was the No. 1 regret among workers with college degrees. About 27% of survey respondents listed student loans as their top misgiving, PayScale said.
***

Toys R Us is making a come back.

Maybe American kids will only have to live through one Christmas without Toys "R" Us.

About a year after shuttering U.S. operations, the remnant of the defunct toy chain is set to return this holiday season by opening about a half dozen U.S. stores and an e-commerce site, according to people familiar with the matter.

Richard Barry, a former Toys "R" Us executive who is now CEO of new entity Tru Kids Inc., has been pitching his vision to reincarnate the chain to toymakers, including at an industry conference this week, said the people, who asked not to be identified because the plans aren't public.
***
Just weeks away from the long-awaited debut of the mid-engined Chevrolet Corvette C8, a rumor has surfaced regarding the Bowtie's other two-door performance car: the Camaro. And unfortunately, the news isn't great. According to Muscle Cars & Trucks, anonymous sources inside General Motors claim that development of the next-generation Camaro has been "suspended," and the nameplate will "likely be shelved again" after the current car is discontinued in 2023.

The current sixth-gen Camaro sits on GM's Alpha platform shared by the Cadillac ATS and CTS. Those two have recently been replaced by the CT4 and CT5, which are based on an updated version of Alpha imaginatively known as Alpha 2. Sounds like just the thing to build a seventh-gen Camaro around, right? Apparently not.
***
***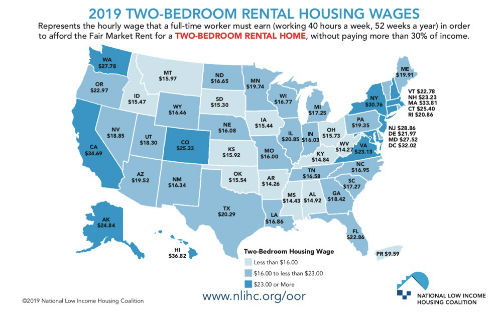 How Much You Have To Earn To Afford A Two-Bedroom Home In Every U.S. State
***
The ONT Musical Interlude
On this day: 26 Jun 1974
Cher divorced Sonny Bono after 10 years of marriage. Four days later, Cher married guitarist Gregg Allman, the couple split 10 days after that, got back together and split again. They did stay married for three years, producing Elijah Blue Allman. via thisdayinmusic.com
&&&
On this day: 26 Jun 2008
Total Guitar magazine voted Celine Dion's rendition of the AC/DC track 'You Shook Me All Night Long' as the world's worst cover version ever. In the best cover versions list, Jimi Hendrix was voted into first place with his version of the Bob Dylan song 'All Along the Watchtower,' The Beatles rendition of 'Twist and Shout', (first recorded by the Top Notes), was in second place, followed by the Guns N' Roses version of the Wings song 'Live and Let Die'. via thisdayinmusic.com
&&&
***

Clint Eastwood tells the Georgia boycotters to F*ck off.

CNS NEWS – Despite the boycott of filming in Georgia launched by Hollywood liberals angry over the state's new pro-life "Heartbeat" law, legendary actor/director Clint Eastwood will be making his latest movie, "The Battle of Richard Jewell," in Atlanta this summer, reported NBC Charlotte and other media.

"Clint Eastwood will perform new film in Georgia despite abortion bill boycott," tweeted NBC Charlotte on June 25. The movie is about Richard Jewell, a police officer and security guard who discovered a bomb at the 1996 Summer Olympics in Atlanta, Ga., and saved countless lives. Jewell was initially hailed as a hero and then was viewed as a suspect.

Some of the actors slated to work on the Eastwood film include Kathy Bates, Olivia Wilde, Jon Hamm and Sam Rockwell.
***

Hooters and Genius Award Winner.

A Nashville woman who was arrested for trashing her boyfriend's house after he dumped her was also a finalist in the Miss Hooters Tennessee pageant, it was revealed Monday.

Madison Rogers, 21, who was a top five finalist in the pageant, was charged with vandalism and aggravated burglary June 7 after breaking into the home of her ex-boyfriend, The Tennessean reported.
***

A gamer is part of Tonight's Feel Good Story of The Day.

Streamer Ben "DrLupo" Lupo raised $920,343.98 for St Jude Children's Research Hospital in just 4.5 hours on Sunday.

DrLupo has raised millions of dollars for charity in the past, but yesterday's feat was a new record for the popular gamer.

"Thank you so much, to every single person that's donated. To every single person that's supported St. Jude. To every single person that's gonna be at Guardian Con. To every single person that freakin' loves gaming. And most importantly, from top to bottom, St. Jude," DrLupo said at the end of the stream.
***

Tonight's ONT has been brought to you by Enthusiasm.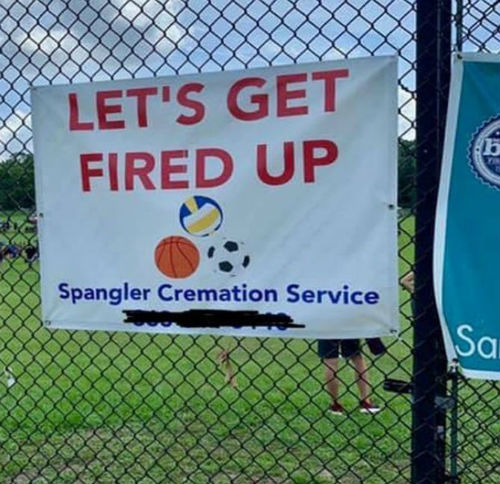 Notice: Posted with permission by the Ace Media Empire and AceCorp, LLC. For a transcript of tonight's ONT please send $5.00 with a SASE to petmorons at gmail dot com.

posted by Misanthropic Humanitarian at
10:34 PM
|
Access Comments