« EMT 6/16/19
|
Main
|
Your Right To Protest Ends At My Property Line »
June 16, 2019
Sunday Morning Book Thread 06-16-2019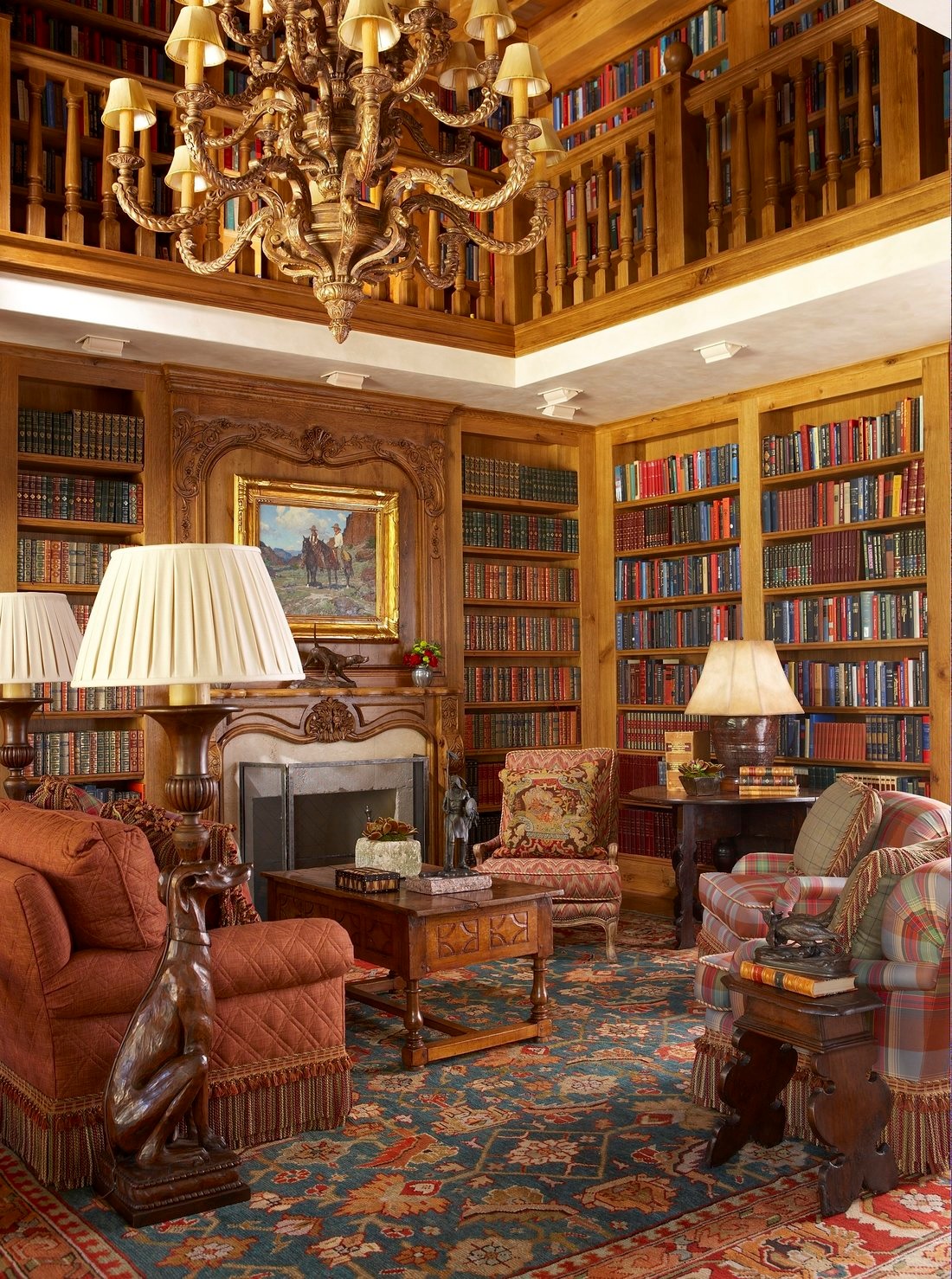 Another View of T. Boone Pickens' Private Library

Good morning to all you 'rons, 'ettes, lurkers, and lurkettes, wine moms, frat bros, crétins sans pantalon, nitwits, half-wits, twinks, pinks, skinks, bull dykes, train robbers, horse thieves, and Methodists. Welcome once again to the stately, prestigious, internationally acclaimed and high-class Sunday Morning Book Thread, a weekly compendium of reviews, observations, snark, and a continuing conversation on books, reading, writing, and publishing by escaped oafs who follow words with their fingers and whose lips move as they read. Unlike other AoSHQ comment threads, the Sunday Morning Book Thread is so hoity-toity, pants are required. Even if it's these pants, which show what you can do with all of those wine corks you've been saving up.

Blog Note
I need to apologize to moron author Francis Porretto for misrepresenting his new novel, The Wise and the Mad, in last week's book thread. I issued an NC-17 warning for it because I made a wrong assumption about the novel's contents without having read it. Fran reached out via e-mail and informed me that the warning was not warranted. I very much regret my error.

It Pays To Increase Your Word Power®
BUMPH, meaning "tiresome work or writing", was originally a military nickname for toilet paper. It derives from a shortened form of 'bum fodder'.
Quiz: 'Bum fodder' is a perfect description of:
a) Twitter
b) Facebook
c) CNN
d) The House Judiciary Committee

Book Lists
Couple of months ago, Mike Hammer posted this link to 40 Classic Books & Why You Should Read Them. It's worth looking at just for the old book cover art alone. Lots of classics here.
Another moron, I forget who, sorry, sent me this link to a larger list, 1,000 Books to Read Before You Die, which is this guy's personal list. It's a bit more idiosyncratic than the first list, but you should be able to find something on it you like.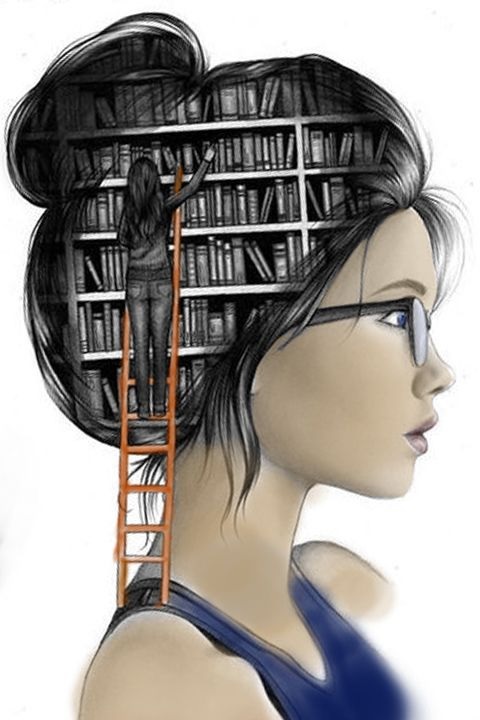 Crowd Sourcing
This week I received an interesting e-mail from a longtime lurker who asked me to put in a plug for something called Distributed Proofreaders.
If you're like me, you've downloaded many free e-books from Project Gutenberg over the years without giving much thought to where these works come from. The vast majority of these books (nearly 38,000) come from the volunteer Distributed Proofreaders project, where volunteers convert scans of public domain books in e-books through several rounds of proofreading and formatting.

A volunteer can assist by doing as little as a single page, or as many as they would like. There are always hundreds of works in progress at any given time, so there is sure to be something to grab a reader's interest.

Signing up is easy, and there are no deadlines or pressure. There's a large community of friendly volunteers always willing to help with tips and advice.
You can sign up or get more info at their website, Distributed Proofreaders.
As a Project Manager, I am one of the people who selects and prepares public domain works for the project. If any of your readers have any suggestions for PD works (currently those printed in 1923 or earlier) they would like to see at Project Gutenberg, they could leave those suggestions in the comments of your book thread or send them to me at this e-mail address.
If you're interested in making suggestions, Tim's e-mail address is vid dot omni at-sign gmail dot com.

Moron Recommendation
23 If the Chernobyl stuff interests you, check out "Idaho Falls", which is the true story of the only criticality accident with casualties at an operating reactor in the United States. It was in 1961 at SL-1 in Idaho, and involved three... military guys in their early 20s, living in the middle of nowhere in 1961 died from a reactor explosion with no surviving witnesses and which may have been an accident, a prank, or a murder-suicide. And the only people who will ever know are buried in lead and concrete, at least the parts of them that weren't disposed of as high-level contaminated waste.

Posted by: hogmartin at June 09, 2019 09:18 AM (t+qrx)
I had always thought that had never been any fatalities at any US nuclear facility. "More people have died in Teddy Kennedy's car than in any nuclear accident" went the old joke that made the rounds during the media-hyped national panic during the Three Mile Island incident. Shows you how much I know.
Idaho Falls: The Untold Story of America's First Nuclear Accident chronicles
...the strange tale of SL-1, a military test reactor located in Idaho's Lost River Desert that exploded on the night of January 3, 1961, killing the three-man maintenance crew on duty. Through details uncovered in official documents, firsthand accounts from rescue workers and nuclear industry insiders, and exclusive interviews with the victims' families and friends, this book probes intriguing questions about the devastating blast that have remained unanswered for more than 40 years. From reports of a faulty reactor design and mismanagement of the reactor's facilities to rumors of incompetent personnel and a failed love affair that prompted deliberate sabotage of the plant, these plausible explanations for the explosion raise questions about whether the truth was deliberately suppressed to protect the nuclear energy industry.
$7.99 on Kindle.
___________
70 Milo Yiannopoulos recently published a short book called "Middle Rages: Why the Battle for Medieval Studies Matters to America". It's an examination of how the left is destroying academia with lies and threats if each discipline doesn't kowtow to the SJW mob's idea of 'proper' approach. All intended to destroy Western culture and Christianity. The subject is serious but, without going to far, Milo has a lighter, mocking tone for the antagonists.

His account is disturbing and infuriating. A group of academics allow themselves to join into an attack by a junior teacher on a respected professor who doesn't toe the SJW line and even mocks it. It follows the usual SJW approach of lies, smears, threats and claims of threats to them when their own words are used against them.

Posted by: JTB at June 09, 2019 09:39 AM (bmdz3)
Hans Schantz brought this book to my attention a couple three weeks back, so I leafed through the Kindle sample. I was surprised by the sobriety of the writing and also, Milo's usual "hey everybody, look at me" schtick seems to have been muted to a great extent. But it's the story of what happens to a professor when she refuses to apologize to the SJW crybully howling mob because she said something they don't like.
Middle Rages: Why the Battle for Medieval Studies Matters to America describes the discipline as
...the critical study of Europe's self-identity. No understanding of Western civilization is possible without it. Inevitably, Left-wing academics want to introduce gender studies and race theory to the field—and punish those who refuse to conform. When one University of Chicago professor dared to publicly celebrate the Christian identity of the Middle Ages, she was branded a 'violent fascist' and 'white supremacist' by her colleagues.

Now Medieval Studies scholars are tearing their own discipline apart with witch-hunts, name-calling, boycotts and intimidation. The damage done to academia could be incalculable. In this influential essay, originally published to widespread online acclaim, New York Times-bestselling author and award-winning journalist Milo Yiannopoulos explains why we should all care about the newest front in the cultural war, the academic battle for the Middle Ages.
This is how the wrongthinking professor, Rachel Fulton Brown, describes herself in her Twitter profile:
Christian, American, professor of medieval European history, fiddler, fencer, blogger, wife. Training in virtue to be wielded by God.
Academic SJWs: "What!? That's not allowed!"
More on the brouhaha over her wrongthink here.
Fulton Brown was fighting for her professional reputation, entirely unsupported by the University of Chicago and her peers, until we reported at length on the injustices she had been subjected to for refusing to submit to the strictures of political correctness and progressive politics. Now that the NAS joined the fray, academics from around the world working across dozens of disciplines are coming out in her support.
So maybe we will win this one.
___________
AMC has been running a documentary series about Jim Jones and The People's Temple. Last night was the Kool Ade finale. They talked to a number of the survivors. Several of them were still on about how wonderful their socialist town in the jungle was and how the world was deprived of a model for the future because Jim went off the rails. Their main thing was virtue signalling. Yeah, boy, the anti-racist, anti-capitalist pro-collectivist paradise was better than us mucking about in the mud.

Posted by: Anonosaurus Wrecks, Tyrannosaur Wrangler at April 21, 2019 12:33 PM (+y/Ru)
I still remember seeing the news footage from Guyana, all of those people lying on the grass, looking like they were taking an afternoon nap. Over 900 of them. I recently read Cult City: Jim Jones, Harvey Milk, and 10 Days That Shook San Francisco which basically argues that this happened because all of the warning signs that Jim Jones was a dangerous, unstable psychotic and his "church" was an abuse factory were systematically ignored by San Francisco's elected officials because he could bring them a significant number of votes. Yes, Jones had that kind of clout in SF. It was an unholy alliance of corrupt government officials and a powerful religious figure. Dan White, who murdered the mayor and Harvey Milk was, in fact, *not* a gay-hating, right-wing lunatic, but a centrist who even worked with Milk on some issues. There's also a surprise appearance by Dianne Feinstein, who had a peripheral role in all of this. And there were actually Republicans in SF in those days. Yes, times were different.
Oh, and here's a fun fact: the book mentioned the hot water that the SFPD was getting into by not hiring enough black and female officers, and the successful anti-discrimination lawsuit that was filed which resulted in them having to "recalibrate" the test scoring methods to reduce the difference. So I laughed a little bit to myself when I saw this article earlier this week: 12 white male officers sue San Francisco police for race, sex bias:
[T]he lawsuit, which was filed Tuesday in federal court, is the latest round in a conflict that dates back decades. A 13th plaintiff who is now retired says she also was denied promotion, because she is a white lesbian.

The lawsuit challenges a test-scoring method that the city adopted in 1979 in response to a lawsuit from a group representing black and female officers, who alleged discrimination in hiring and promotions.
And now the monster they created has turned around and is biting them on the a**. It will probably take a federal judge to hand down one of those "discrimination is OK when we do it" rulings to stave off the beast.
___________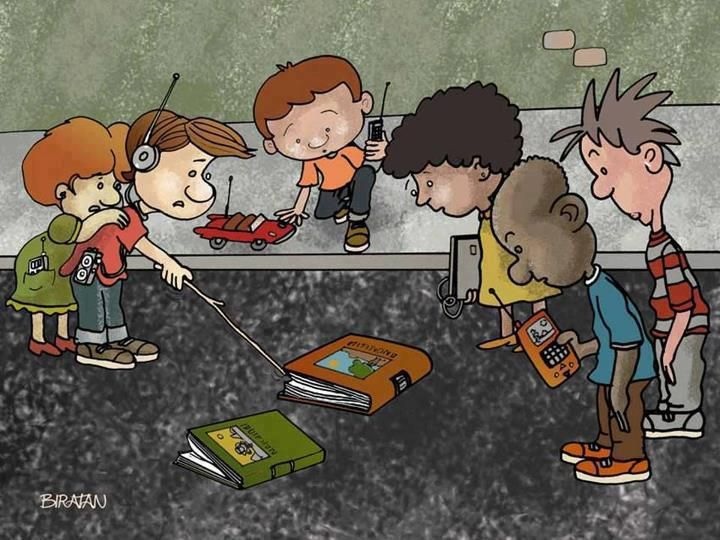 ___________
So that's all for this week. As always, book thread tips, suggestions, bribes, insults, threats, ugly pants pics and moron library submissions may be sent to OregonMuse, Proprietor, AoSHQ Book Thread, at the book thread e-mail address: aoshqbookthread, followed by the 'at' sign, and then 'G' mail, and then dot cee oh emm.
What have you all been reading this week? Hopefully something good, because, as you all know, life is too short to be reading lousy books.

posted by OregonMuse at
09:00 AM
|
Access Comments