« And Now: Twitter Suspends Project Veritas' Account for Revealing the Politically Biased Censorship at Pinterest
|
Main
|
The Morning Report - 6/13/19 »
June 12, 2019
Wednesday Overnight Open Thread (6/12/19)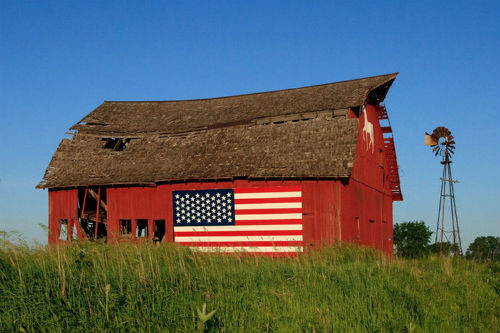 ***
The Quotes of The Day

Quote I

"Now, the jury is in, and it is time for the Justice Department to require Al Jazeera to register as a foreign agent under FARA," "This would simply acknowledge a longstanding reality: Under the best reading of the current situation, the network is essentially a public relations agent for the government of Qatar operating on U.S. soil; under the worst reading, it is an extension of Qatar's espionage apparatus." Rep. Jack Bergman(R-MI)

Quote II

"I've worked for a long time in trying to get more women in government, break up that stag party," Former VP Walter Mondale

Quote III

"The Texas Senate just passed a bill mandating free speech on college campuses (including conservative speech). I look forward to signing it into law. But it's crazy we have to pass a law to uphold the First Amendment," Gov. Greg Abbott (R-TX)

Quote IV

I can't help but think what an incredible metaphor this room is for the entire process getting health care and benefits for 9/11 first responders has come to—behind me a filled room of 9/11 first responders and in front of me a nearly empty Congress," "Sick and dying, they brought themselves down here to speak, to no one. Shameful." Jon Stewart
***

Hey, it's just a few thousands, I'll pay it back or so says the brother humping tax dodging American hating Democrat congress critter from MN.
***

Us "29 year olds" remember the days of dodgeball. Is dodgeball an agressive and oppressive activity? Kat Timpf says "No".
***
Funny thing, when Northern Ireland residents hurled bombs and shooting at British soldiers it was terrorism. When Palestinians do the same, it isn't terrorism.

BBC to stop using the word 'terror' to describe attacks – report
Senior news source quoted as saying decision boils down to phrase 'One man's terrorist is another man's freedom fighter'
***
More Virtue Signaling from our neighbors to the north. Whales and dolphins will no longer be held in captivity. What's next outlawing baby sealing beatings?

Canada's House of Commons passed a bill Monday to make it illegal to hold a whale, dolphin or porpoise captive, punishable by fines up to $150,000 USD.

It's known colloquially as the "Free Willy" bill, named after the 1993 movie in which a young boy frees a killer whale from a US amusement park.
"Nothing fantastic ever happens in a hurry. But today we celebrate that we have ended the captivity and breeding of whales and dolphins. This is news to splash a fin at," animal rights group Humane Canada said in a tweet.
Sorry it's a CNN link.
***
A funny thing happened at the filling station hydrogen station. Ka-Boom and not in the cereal way.

A hydrogen refueling station exploded in Norway on Monday and the company operating the station has suspended operation at its other locations following the explosion.

Now, Toyota and Hyundai are both halting sales of fuel cell vehicles in the country.

Does this spell the end of fuel cell hydrogen vehicles as a "zero-emission" alternative?


The Uno-X hydrogen station in Sandvika in Bærum exploded on Monday and resulted in two injuries in a nearby non-fuel cell vehicle.

According to the police, the explosion was strong enough that it activated the airbags in the vehicle without any impact.

The cause of the explosion is currently unknown and the rest of the refueling network is being shut down.
***


A long long time ago
I can still remember how
That music internet used to make me smile Where were you when the internet died?
***
The state that gave us Howard Dean and Bernie Sanders has also given us Gov. Phil Scott (R-VT) Woot-Woot!!

Vermont isn't about to be confused with Texas or Arizona any time soon. It's a confirmed blue state and has been for quite some time, but there's a history of gun rights there as well. That history has taken a beating as of late, unfortunately, but there's a glimmer of hope.

You see, the legislature passed a measure that would impose a 24-hour waiting limit on anyone seeking to buy a gun. Waiting limits are popular with the anti-gun Left because they labor under the delusion that it somehow stops murders and suicides.

However, Republican Vermont Gov. Phil Scott wasn't convinced
***

Bob Menery calls a rescue...........

***

500,000 original recordings The Universal Studios blaze which broke out 11 years ago destroyed the original master tapes of some 500,000 songs, from Bing Crosby, Louis Armstrong, Elton John to The Police

When a fire engulfed the Universal Film Studio and theme park in California 11 years ago, the entertainment giant publicly insisted there was nothing much to mourn.

The King Kong Encounter, a huge animatronic attraction, had gone up in smoke, admitted Universal — as had a video vault that contained only dusty copies of old works that almost nobody would miss.

In fact it's now claimed that this was one of the biggest cultural cover-ups in history.
H/T CBD
***
The ONT Musical Interlude
&&&

Rhyme or reason for the musical selections? Nope.
***

Helping our returning vets to find jobs. Tonight's Feel Good Story of The Day.

Susan Gonzales knows firsthand how difficult it can be for American military veterans to find work after combat. She's a West Point graduate and military intelligence official who transitioned into the private sector, but she watched as people around her struggled to find work that aligned with their unique skills and experience.

That's why she created Silentprofessionals.org, a career services platform focused on US military combat veterans seeking job placement and career growth in the private security sector.

In just over a year since its start, Silent Professionals has placed more than 2,000 combat veterans in jobs all around the world, including corporate security and executive protection roles for high net worth clients.
***

The term Ball Breaker is supposed to be a figurative not a literal term. Genius Award Winner.

Katie Lee From Florida Arrested For Grabbing Onto Boyfriend's Balls "Until They Were Bleeding"
***
Tonight's ONT has been brought to you by Perseverance.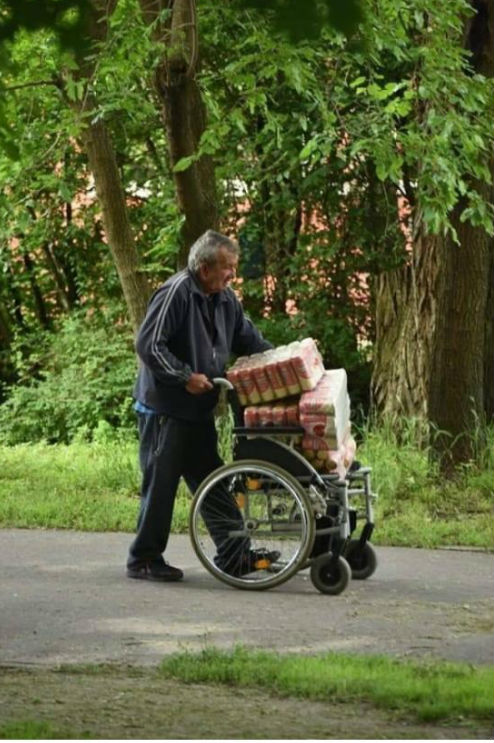 Notice: Posted with permission by the Ace Media Empire and its subsidiary AceCorp, LLC. The ONT is an equal opportunity offender.

posted by Misanthropic Humanitarian at
10:07 PM
|
Access Comments