« Pentagon Ponders Ketogenic Diet to Make Soldiers Stronger, More Lethal
|
Main
|
The Morning Report - 6/12/19 »
June 11, 2019
Tuesday Overnight Open Thread (6/11/19)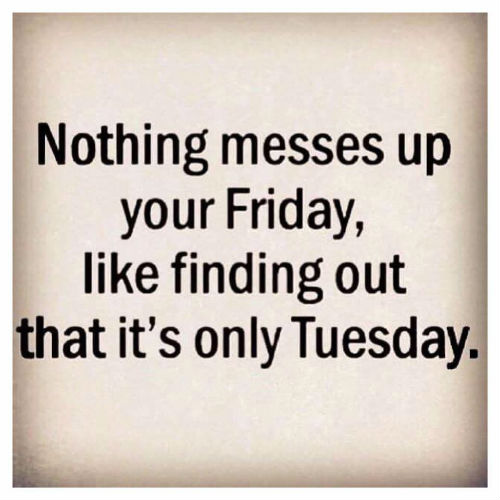 ***
The Quotes of The Day

Quote I

"A man who picks a cat up by the tail learns something which he can learn in no other way." - Mark Twain
H/T Hrothgar

Quote II

"Wait a second, Mr. Dean has made a cottage industry out of accusing presidents of acting like Richard Nixon. I would like to know how much money he makes based on making these accusations and exploiting them for his own economic benefit." Rep. Mat Gaetz (R-FL)

Quote III

"These are baseless lies meant to stoke fear in their viewers. It has no place in our public discourse, and anyone amplifying it bears some responsibility for giving it legitimacy it most certainly does not deserve." TJ Ducklo
***

And here you thought you weren't going to get a landscape tonight.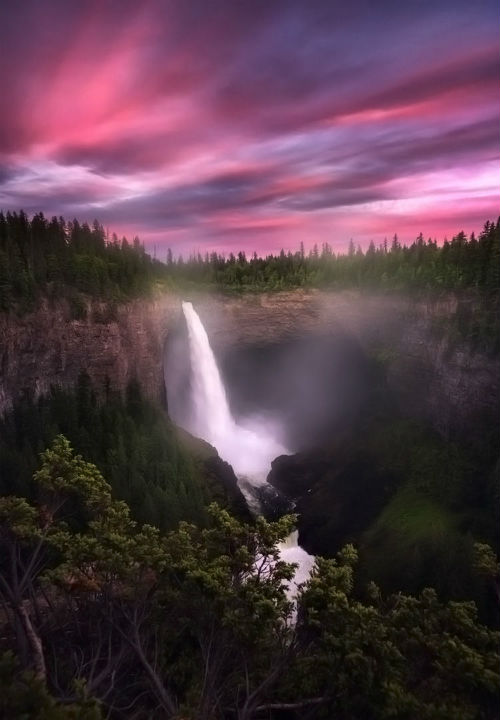 ***

If you are going to run with the big dogs....... Tranny (how unwoke) has a rude surprise.
***

Movin' on. Stag Arms has had enough of the State of Connecticut.

After more than 15 years in New Britain Connecticut, AR maker Stag Arms said they are pulling stumps for somewhere with "significant support for the firearms industry."

The announcement, posted last Friday, said the move is part of the company's "strategic initiative to significantly improve the overall customer experience." While the new location has not been selected, Stag says their Board of Directors has "narrowed down the options to a short list of vibrant communities where there is significant support for the firearms industry."
Why any gun manufacturer based along the eastern seaboard stays is beyond me.
***

Imagination, curiosity and exploration seem to be things of the past.

Federal Reserve Bank of New York. Data from US Census Bureau Current Population Survey (CPS). Mover rate measures share of U.S. residents age 1 and older whose place of residence in March was different from their place of residence one year earlier.

A wide range of explanations have been offered to account for these substantial declines in mobility. Many consider the culprit to be the economic crisis, which locked people into declining-value homes; others attribute it to the huge differential in the housing prices in expensive cities. Some economists contend that job opportunities have become similar across places, meaning people are less likely to move for work; others see rising student debt as a key factor that has kept young Americans in their parents' basements.

Now, a new study from the Federal Reserve Bank of New York suggests that other, more emotional and psychological factors may be at work. The study uses data from the bank's Survey of Consumer Expectations to examine the degree to which people's attachment to their communities affects their willingness and ability to move. To get at this, they use data from the survey (which covers a monthly panel of 1,300 respondents and is nationally representative) to group Americans into the three mobility classes I identified in my book Who's Your City: "the mobile" who have the means, education, and capability to move to spaces of opportunity; "the stuck" who lack the resources to relocate; and "the rooted" who have the resources to move, but prefer to stay where they are.
***

Quite the First Pitch

***

The Baby Boomers have not raised their sons well. Millennial dads have pathetic DIY skills compared to baby boomers'

Are dads' essential DIY skills in decline? According to new research, millennial dads are less capable than their own dads when it comes to everyday DIY fixes, preferring to rely on professional help instead.

A new poll of 1,000 millennial dads and 1,000 baby boomer dads found that when a DIY task needs to be done at home, more than half of millennials prefer to call a professional.

And when it comes to emergency "handiness" scenarios, millennial dads fall short in almost every category.
H/T Hank Curmudgeon
***

Adam's apple? No. Throws like a girl? Yes. Then she must be a girl.

***

The ONT normally doesn't cover entertainment news perse... But, if true this could be entertaining on Basic Cable. Justin Bieber vs. Tom Cruse?

Historically, Justin Bieber hasn't been one to involve himself in too many public feuds. He's had a few so far this year, though. He had some fake beef with Shawn Mendes, but more real spats with Eminem and a TV host. Oh, and right at the end of 2018, he told Jojo Siwa to burn her car. Now he is adding to that list, as he apparently wants to duke it out with Tom Cruise for unknown reasons.

Last night, he tweeted that he wanted to challenge the actor in a mixed martial arts fight, and asked if UFC president Dana White would host the event, writing, "I wanna challenge Tom Cruise to fight in the octagon. Tom if you dont take this fight your scared and you will never live it down. Who is willing to put on the fight? @danawhite ?"
***

Tonight's geography lesson. The literal translation of every mapped country.
It's the internet and Tuesday, you're big Morons, you can handle the BS.
***

How to become a morning person.

First things first: Getting up early is not a prerequisite for success. Even though The Wall Street Journal says that 4 a.m. may be the most productive time of the day, the most successful people wake up and start work whenever the (heck) they decide is the best time for them.

That's because the only thing that truly matters is what you accomplish while you work. What time you start, and what time you finish is unimportant. What matters is what you achieve.

But still: Even if you're a committed night owl who loves to wake later in the day and work late into the evening, you may not have that luxury. Maybe you have clients in other time zones. Maybe you run a business that requires you start your day early.
The ONT appreciates you folks, stay up as late as you want.
***
Simple, easy and cheap. What are the odds that "The Man" will keep him down?
***

Let's take a look at the world of Shoe0nHead

***
The ONT Musical Interlude
On this day: 11 Jun 2002
Sir Paul McCartney married Heather Mills at St Salvator Church, Ireland. Guests included Ringo Starr, David Gilmour, Jools Holland and Chrissie Hynde. Heather walked down the aisle clutching a bouquet of 11 'McCartney' roses. Mills had first met McCartney at the Pride of Britain Awards event in London in April 1999, which McCartney had attended to present an award to an animal rights activist. Mills and McCartney separated on 17 May 2006 and when divorced Mills was eventually awarded a lump sum of £16.5m, together with assets of £7.8m.sd via thisdayinmusic.com
Old Hop-A-Long came out of that marriage pretty damn good.
&&&
Born on this day: 11 Jun 1949
Frank Beard, American drummer with ZZ Top, who had the 1984 US No.8 & 1985 UK No.16 single 'Legs'. Beard is notable as being the only musician in the band without a long beard, an ironic fact considering his last name. The band has had global album sales in excess of 50 million as of 2014. via thisdayinmusic.com
***

Blazing Saddles was a movie, not a How-To-Guide. Genius Award Winner.

AUSTIN, Texas (FOX 7 Austin) - A man was arrested in the early morning hours Saturday after Austin police say he struck two police horses and two mounted officers after an officer told him to stop peeing in public.

Luis Rios Flores, 20, was arrested June 8 and charged with interference with police service animal, a Class A misdemeanor.

According to an arrest affidavit, an officer responded on foot to the 500 block of Neches Street around 2:09 a.m. to an officer urgently requesting back up. When he arrived on scene, he found five APD mounted officers on their horses, two of them detaining Flores by holding him by the arms.
***

Reliable transportation is an awesome thing to have. Tonight's Feel Good Story of The Day.
Entrepreneur Mike Than Tun Win, founder of Flymya.com and chief executive of BOD Tech Co, created a non-profit organization called LessWalk which is buying up the bikes and making them suitable for students.

"It's a common sight to see lines and lines of students walking long distances from home to school in rural villages," Than told Tech Crunch. "Some students can walk up to one hour from home to school and the families can hardly afford a simple form of transport like bicycle or motorcycle… a school bus is almost unheard of to the students in rural villages."
***

Tonight's ONT has been brought to you by Athleticism.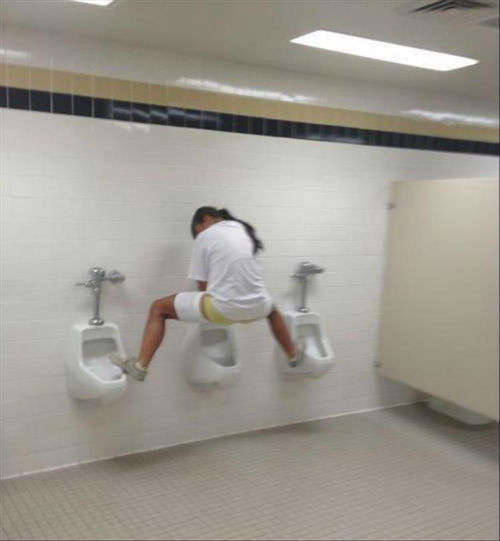 Notice: Posted with permission by the Ace Media Empire and AceCorp, LLC. No original receipt? No refund, that simple.


posted by Misanthropic Humanitarian at
10:05 PM
|
Access Comments